"This Year Has Been the Most Difficult of My Life." Georgina Rodríguez and Cristiano Ronaldo Return to Their Lives After Losing a Son and Battling Daughter's Illness
Many would say that Georgina Rodríguez found the golden ticket. A salesgirl at a clothing store met Cristiano Ronaldo, fell head over heels in love with the footballer, and it was reciprocated! The couple has been together for six years, but their life hasn't always followed the laws of a fairy tale. In 2022, Rodríguez lost a baby during childbirth, and three months later, her daughter ended up in the hospital. We'll tell the story of how Georgina got through her trials and tribulations and never stopped being grateful for all that she has.
Happily became a mom to all her boyfriend's children
Georgina Rodríguez was born in Buenos Aires but grew up in the small Spanish town of Jaca with a population of just over 13,000. She met Cristiano Ronaldo in 2016 in Madrid, where she worked as a consultant in a Gucci shop. From there, Georgina's life changed dramatically. She would take the bus to work and later go on dates with the superstar in the footballer's own Bugatti.
The couple's relationship quickly became serious. Georgina was very fond of the athlete's eldest son, as well as his newborn twins. She had always dreamed of having a large family and being a mom, and in this new role, she found true happiness: "I am an omnipresent mother in its evolution. Sometimes they call me heavy, but I don't want to miss anything!"
Gave birth to a daughter six months after the surrogate gave birth to the twins
The twins were born in June, and in November, Georgina gave birth to Cristiano's daughter. They named the fourth child Alana Martina. The couple chose the name together. Cristiano wanted to name the girl Alana, while Georgina wanted to name her Martina. In the end, the couple decided to give her both names.
For both Rodríguez and Ronaldo, family and children are the most important things in life. According to Georgina, the first thing they do in the morning is kiss and cuddle their little ones. The couple didn't want to stop at four kids, and in October 2021, the lovers shared the happy news on social media — they were expecting twins.
Survived the loss of a baby
The birth was in April and ended unfortunately for one of the babies. The boy died during the delivery. Georgina would later say that the moments that should have been the happiest of her life also became the saddest: "This year has been the most complicated of my life, the happiest moment became both the saddest. It is something that will accompany me for life and that we will not be able to forget."
In keeping with tradition, the newborn girl was given a double name — Bella Esmeralda. The boy, who passed away during childbirth, was named Angel. Georgina and Cristiano were able to break the sad news to their older children a week later, and now the whole family remembers the baby, who went to heaven, every day. The baby's ashes are kept in the house next to Ronaldo's father's urn, and Rodríguez's Instagram profile description says she's a mother of six.
Went through hell and high water in a battle for her daughter's health
The year 2022 was full of challenges for Georgina and her family. No sooner had Rodríguez and Ronaldo recovered from the loss of their child than baby Bella Esmeralda was hospitalized with bronchitis in her third month of life. The family focused entirely on the girl's health, leaving all work projects behind: "My children are the most important thing I have and every step I take is marked by them."
Because of his daughter's illness, Cristiano missed pre-season training. The management of his home club, who did not support the family after the death of their baby boy, didn't show much empathy this time, either. Ronaldo felt betrayed and hurt, but his girlfriend found the right words of encouragement, calling him the best footballer in the world.
Forgave herself and let go of the past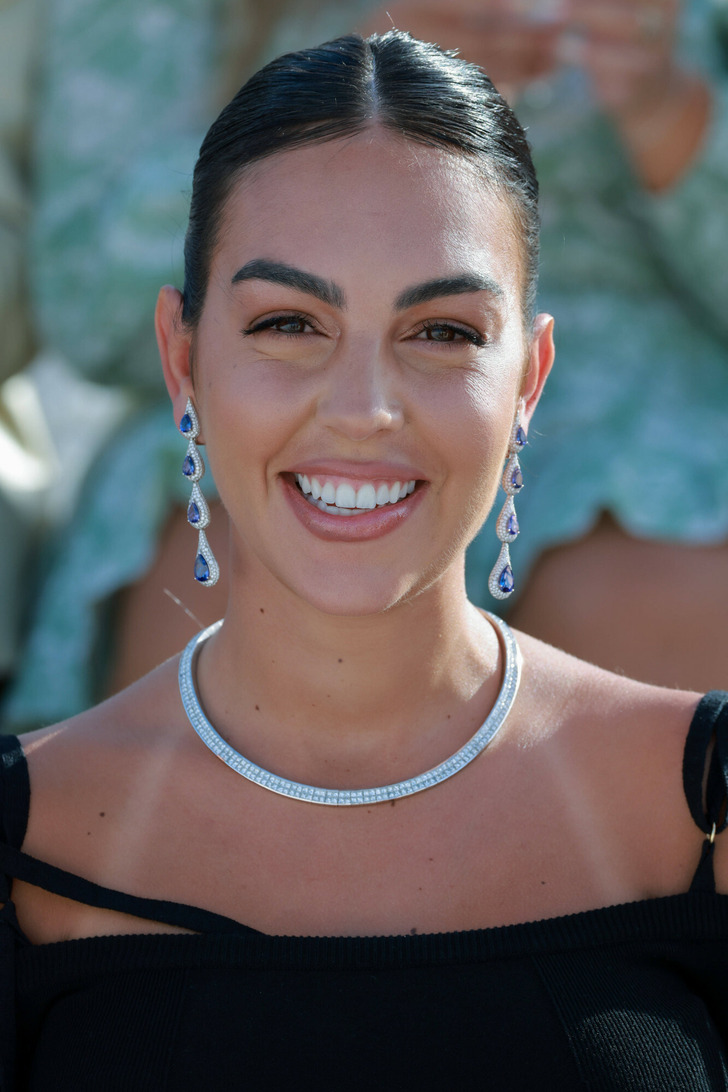 Laurent VU/SIPA/SIPA/East News
Fortunately, Bella Esmeralda started getting better. Georgina will never forget the past year; the loss of her baby during childbirth and her daughter's illness left scars in her heart, but she chooses to remember and move on: "I know what it is to be alone or sad. I know what it is to win and I know what it is to lose. Also lose someone. But I also know how to forgive myself. I know that life is learning."
What challenges in life almost broke you but ended up only making you stronger?
Cheery
/
Family
/
"This Year Has Been the Most Difficult of My Life." Georgina Rodríguez and Cristiano Ronaldo Return to Their Lives After Losing a Son and Battling Daughter's Illness