11 Fashion Models Who Set Their Own Standards For Beauty
Being a fashion model isn't just about having a pretty face and a slim body, but it's also about charisma, talent, and unusual looks. Famous fashion models don't have to be classic beauties anymore, as they have other attractive features. One model used to be an intern at NASA, another one protects Northern nature, and there's even one who proves that diabetes is not the end of the world.
Quannah Chasinghorse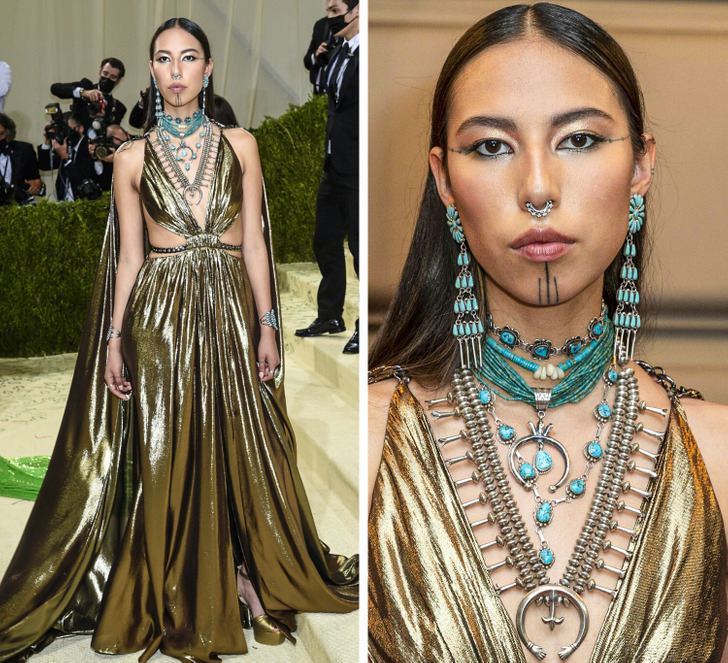 Invision / Invision / East News
,
Lev Radin / Pacific Press / SIPA / Sipa Press / East News
19-year-old Quanna attracted a lot of attention at the Met Gala 2021. The theme of the event was American fashion, and the girl represented the culture of the Navajo Nation. Her look immediately went viral. Quanna is the only Native American model. She has been interested in fashion since childhood, and in 2020 she signed a contract with Calvin Klein. Since then, her career has taken off.
The most recognizable detail of Quanna's appearance is the tattoo on her face. She got it at the age of 14 and reclaimed the ancient tradition of her people. Previously, such a tattoo would be given to girls between the ages of 12 and 14 to mark her passage into womanhood, and Quanna became the first of the modern girls of the tribe to have it at such a young age. By the way, Quanna was tattooed by her mother, a tradition that was customary in the past.
The model lives in Alaska and protects the nature of the Arctic. In particular, she stands against the lease of the land of her state for oil production.
Lila Grace Moss
Lila is Kate Moss's daughter. She's 19 now, and she started her career in fashion at the age of 14. At 16, Lila became the face of Marc Jacobs Beauty and also appeared on the cover of Dazed magazine.
Lila has type 1 diabetes, and during a fashion show in Milan, she walked on the runway with her insulin pump visible. Lila's fans admired her courage.
Sara Grace Wallerstedt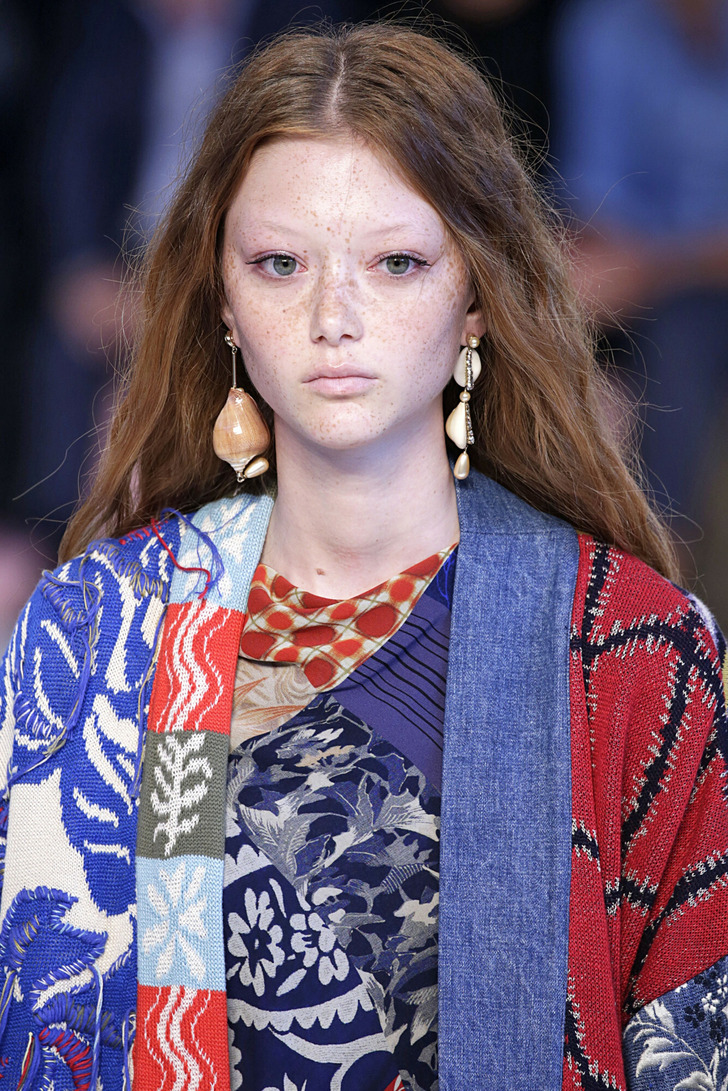 Jonas Gustavsson / Sipa USA / East News
The beauty of this American model has been described as "ethereal." At school, Sara never thought about the fashion industry and called herself a nerd, but high fashion became her ticket out of the little town she lived in. Incidentally, the girl was not considered a beauty at school: she was called a 'giraffe' and wasn't asked to prom.

Sara's first magazine cover was for Vogue Italia, and her first campaign appearance was for Prada, which is believed to be one of the biggest achievements in the modeling business.
Mona Tougaard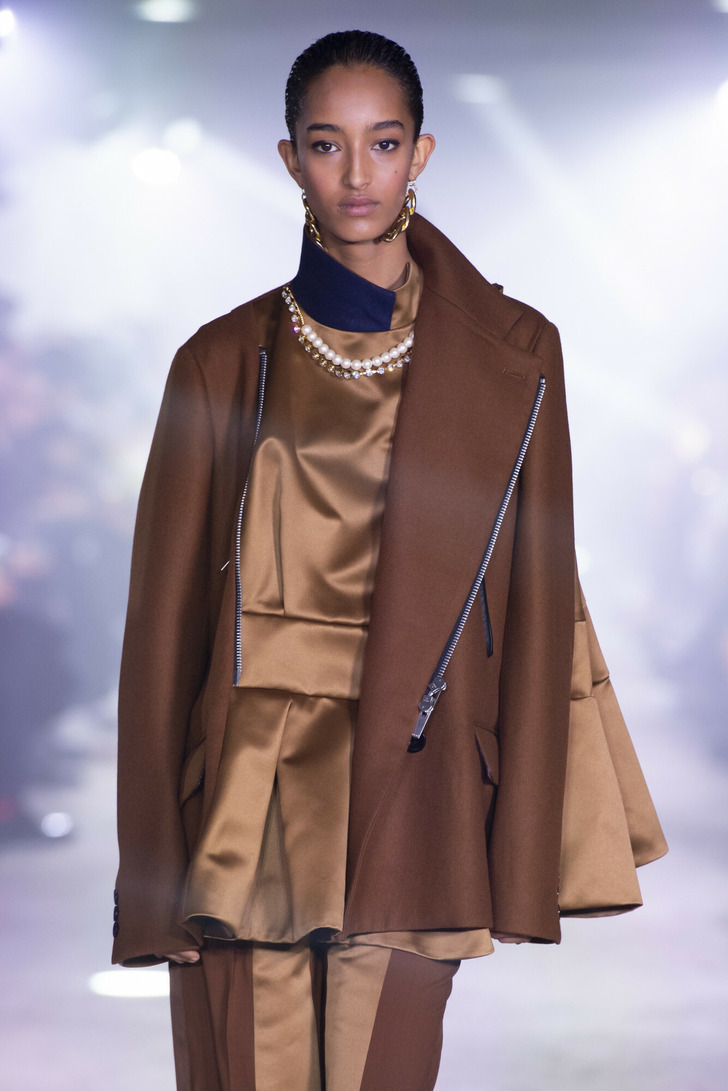 Jonas Gustavsson / Sipa USA / East News
Mona was born in Denmark and is of Danish, Somali, Ethiopian, and Turkish descent. She was 12 when her bright appearance was first noticed by fashion scouts. At the age of 15, she won the Elite Model Look Denmark contest.

She has appeared in advertisements for Prada, Louis Vuitton, Loewe, Chanel, Max Mara, and Chloé, and in 2021, she appeared on the cover of British Vogue.
Kris Grikaite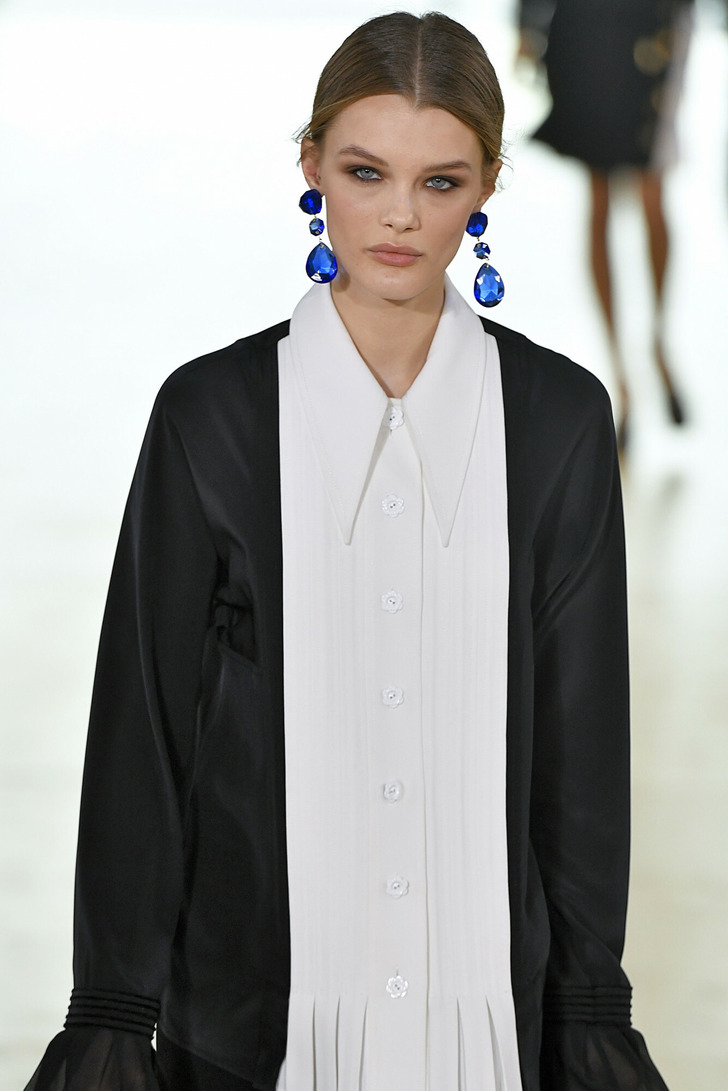 Jonas Gustavsson / Sipa USA / East News
Kris joined the fashion industry by chance: her photographer friend took her along to the office of Vogue. As a result, Kris was noticed. Since 2017, Kris has been an exclusive model for Prada's runway shows, and she has opened and closed fashion shows for this brand.
Currently, Kris lives in New York. She is friends with Kaia Jordan Gerber, Cindy Crawford's daughter, and is saving money to buy her mother an apartment.
Adut Akech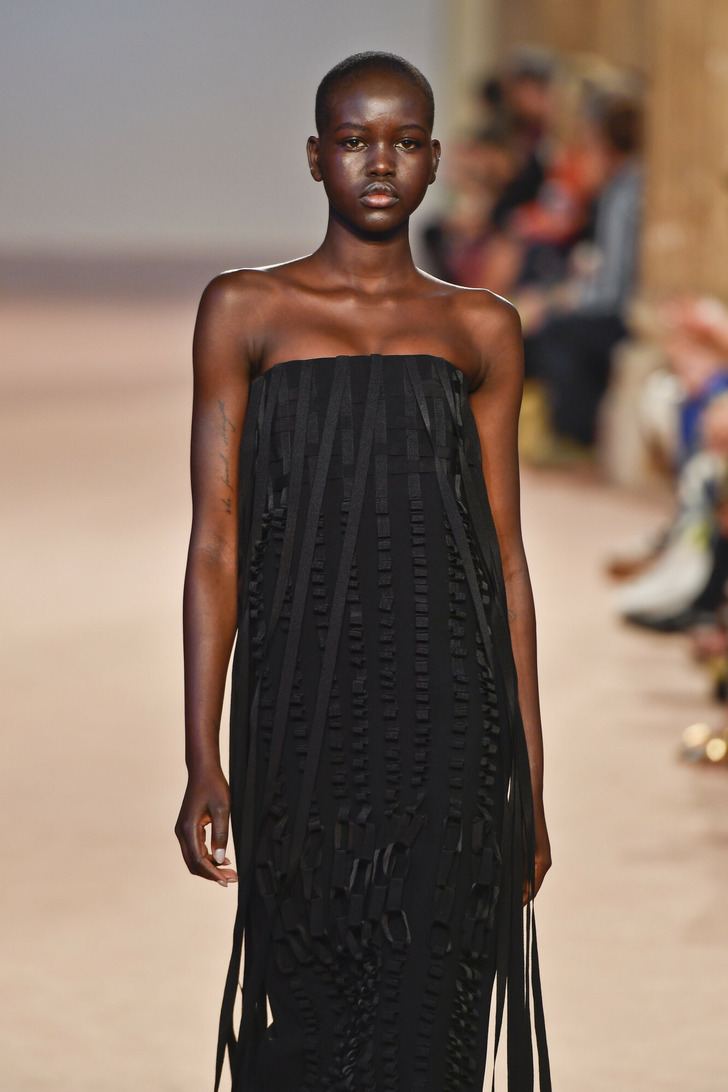 Jonas Gustavsson / Sipa USA / East News
22-year-old Adut from South Sudan is often called "the second Naomi Campbell." On December 2, 2019, she won the "Model of the Year" award at the British Fashion Awards in London.
Scouts noticed her when she was only 13 years old, but she postponed her modeling career for 3 years. At 16, Adut debuted in a fashion show organized by her aunt and soon appeared in a Saint Laurent fashion show. Adut was named the "model of the year" twice, according to Models.com.
Sofia Steinberg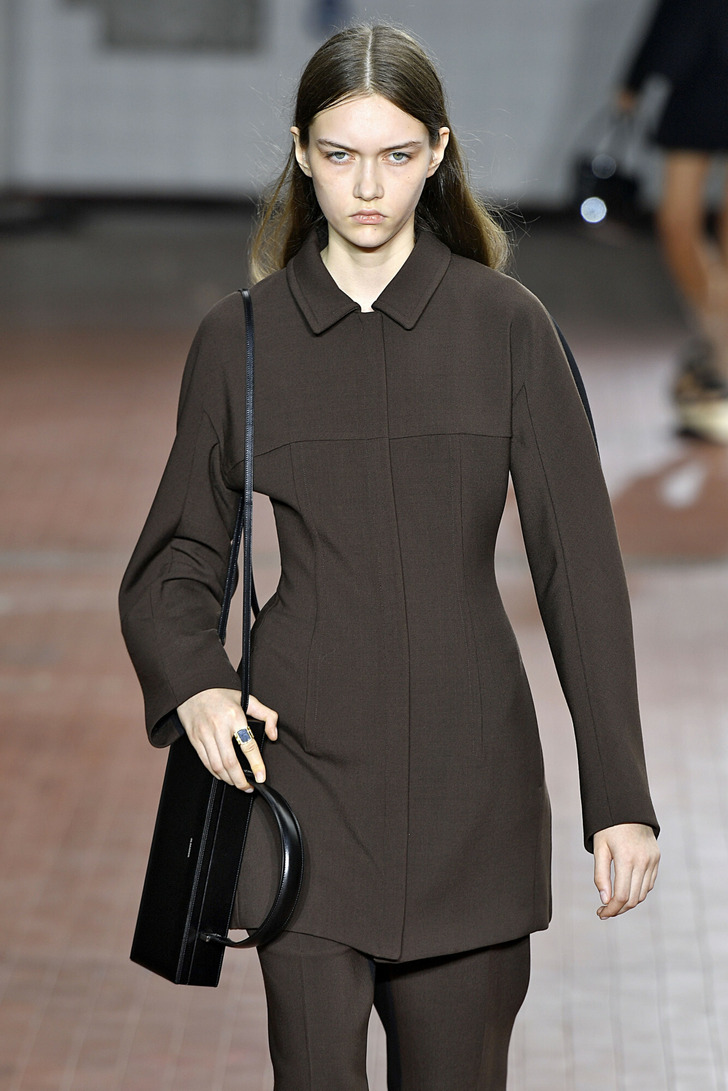 Jonas Gustavsson / Sipa USA / East News
In 2021, Sofia Steinberg was listed by Forbes as one of the women with the highest potential. First, Sofia worked in Asia, then moved to Europe. In 2019, she had a breakthrough in her career when she opened a Givenchy fashion show.
Her androgynous beauty has become highly sought after. In 2021, Sofia appeared in almost every show in Paris and Milan, including the iconic Fendace, Saint Laurent, and Dior presentations. Her iconic grimace has become the new face of high fashion.
Paloma Elsesser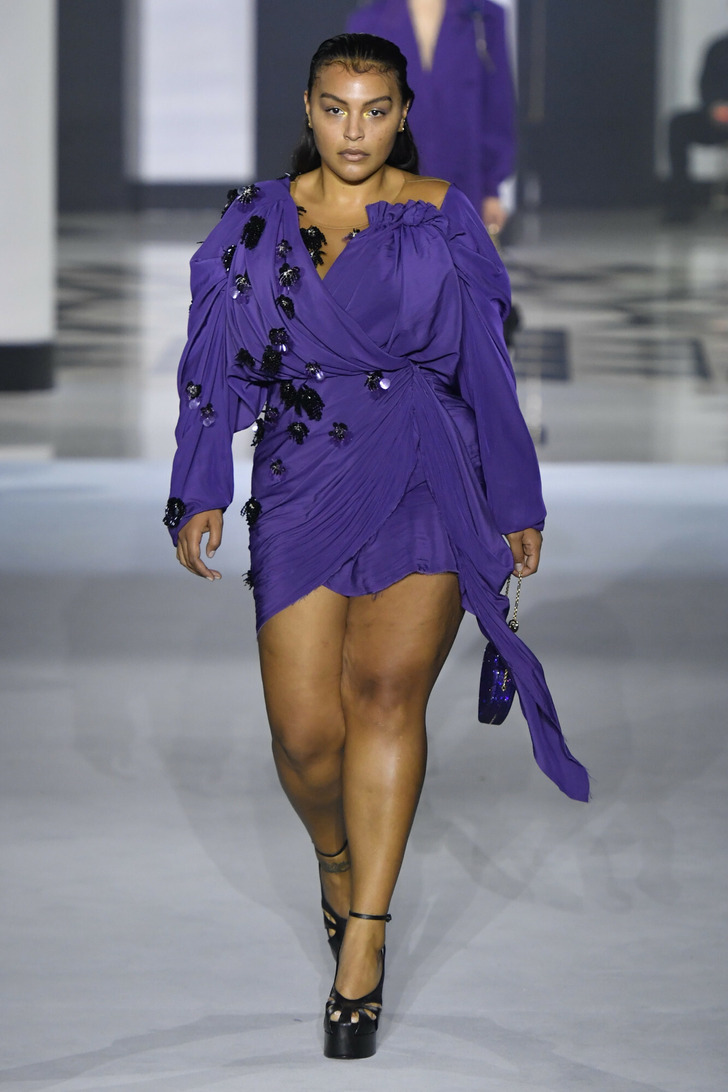 Jonas Gustavsson / Sipa USA / East News
Paloma was never really interested in high fashion. She studied psychology and had a blog on Instagram. That's where she was noticed by makeup artist Pat McGrath who introduced a new plus-size model to the world.

Paloma has worked with Nike, Fenty Beauty, Proenza Schouler, and Mercedes-Benz. And in 2021, she appeared on the cover of Vogue.
Adesuwa Aighewi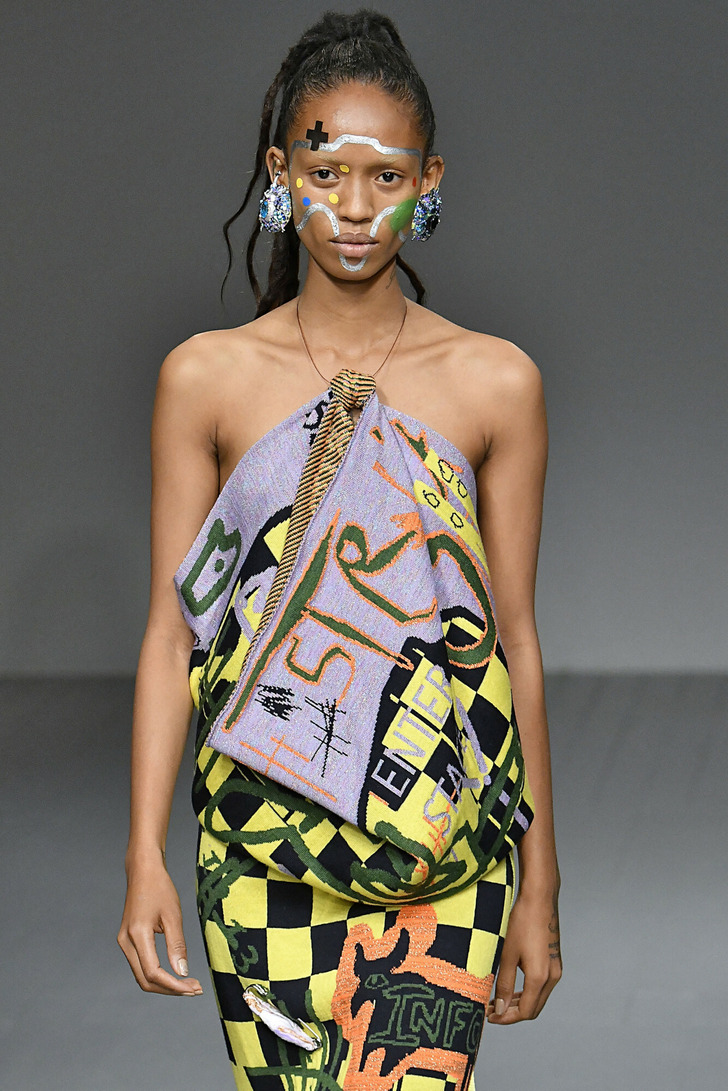 Jonas Gustavsson / Sipa USA / East News
This unusual model is of Chinese, Thai, and Nigerian descent. Adesuwa's parents are environmental scientists, and they have to travel a lot for work. So, despite the fact that she was born in the US, she spent half of her life in Nigeria.

She studied chemistry and even interned for NASA, however, she opted for the world of high fashion. She has walked in Dior, Louis Vuitton, and Chanel fashion shows.
Rain Dove
Dove is known for modeling in both male and female shows due to her androgynous appearance, which apparently seems to bother some people. "Sometimes when castings look at me, I feel like they see some kind of token for their show. But you know what? I'll take it," she explained. "It's my goal to make sure that it's wildly successful that they have me in their show." And that, in turn, opens the door for other models down the road, which Dove appreciates.
Diandra Forrest
Diandra Forrest was only 18 years old when she was signed to be a model, making her the first woman with albinism to ink a deal with a major modeling company. But because she was so young, Forrest found herself susceptible to some unsolicited advice from people. She talks about it: "My eyelashes are really blond, and so are my eyebrows, and like many girls — I'd go in without much makeup — to which agents would say, 'You should always wear mascara." Fortunately, Forrest has gotten a lot more confident since then, and a lot more comfortable with her natural look. "My albinism is a part of me — and it's beautiful," she continued.
What fashion models do you like more — those from the 1990s or modern models? Tell us in the comments below.