Gerard Butler Has No Kids, but He Does So Much for Others That It's Impossible to Ignore His Big Heart
Scottish actor Gerard Butler is well-known for his roles in big blockbuster movies such as Dracula 2000, Lara Croft: Tomb Raider — The Cradle of Life, 300, and others. But in recent years, Gerard has also become involved in charity work. The most notable of his collaborations is Mary's Meals, which provides food for school children in one of the poorest countries in the world.
Charity changed Gerard's life
Gerard first supported the charity organization in 2010 and started participating in its activity. But helping children became his life's work only in 2014, when Butler joined Mary's Meals' program for international development.

During this trip, Gerard visited several schools and helped provide the children in need with everyday meals. Such a simple act of kindness was very good for their health and their ability to do well in their education. During his visit, the actor helped volunteers cook and serve food, played football with the kids, carried sacks of rice, planted pepper and pineapple seeds in the school garden, and talked to the locals.
"It was truly life-changing to see how the simple act of providing food and education impacts people's lives."
He got seriously occupied with the problem of lack of food
Having gone on a charity mission once, Gerard became so passionate about the idea of helping needy children that he participated in several similar projects. He regularly met with children whose lives were changing due to the simple gift of a daily meal. He realized that while it can be pleasant to share what you have with friends and family, helping strangers in desperate need brings much more joy and satisfaction from doing good for society.
«I make movies about heroes, but often they're in big, over-the-top settings... and then you see that the teachers in the schools are heroes, and the kids are all heroes that come here on empty stomachs every day to get an education.»
He took part in documentaries about his charity mission
For Gerard, being involved in charity is not only doing good deeds but also showing people how they can help others in tough times. To inspire others with his enthusiasm, Butler appeared in two documentaries about his charity work. The first of these, Generation Hope, was released in 2016 at the Cannes Film Festival.

The second film, Love Reaches Everywhere, was released in 2020. In it, Gerard and his colleagues talk about the efforts they make to provide for needy children. One of the stories in this film was the Christmas play Butler directed together with the kids. The actor shared that the kids were great in their roles and performed with great dedication. Next time, Gerard hopes to direct a Shakespeare play.
He received the Cinema for Peace Award for his efforts
Gerard's charity work did not go unnoticed. In February 2020, he received the prestigious Cinema for Peace Award in recognition of his efforts. Previous award winners include Angelina Jolie, Leonardo DiCaprio, and George Clooney.

His charity colleague Magnus was excited when Butler won. He said that the actor's support played a huge role in popularizing charity around the entire world. Magnus also shared that Gerard was really involved in the mission. His help was full of deep understanding and compassion, and because of that he has inspired so many around the world to take action in support of Mary's Meals.
"Feeding kids, while they learn, is a simple thing that truly transforms lives. The communities I spent time with were amazing and inspiring. What Mary's Meals always reminds me is that great things happen when everyone does their bit."
He dreams of his own family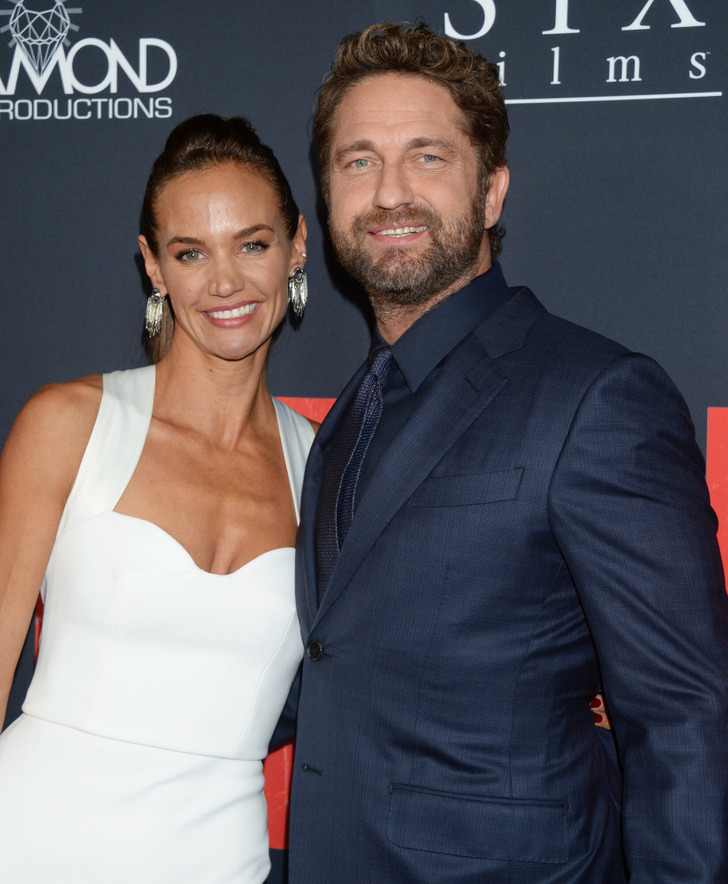 Gilbert Flores/Broadimage/EAST NEWS
Judging by the selflessness which Gerard shows when he helps needy children, you might assume that he is a loving father himself. But unfortunately, the actor is still only dreaming of starting a family. He regrets not having one, and notes that his busy work schedule and desire for success in his profession are the main obstacles. "It has been hard to get much done. I have no personal life," the actor commented.
When he was asked in 2017 about what he wanted from his life, he answered, "In five years, I want to be in a relationship. I'd love to have one or two kids — it's about time." And he added that he wanted "to be more run by my personal life than my career."
Well, Gerard already has one of the parts of a strong family. Since 2014, he's been dating real estate developer Morgan Brown. Due to the actor's difficult schedule, they tend to break up and get back together often. But at the end of 2022, they were together again. And because it's been 5 years since 2017, it's quite possible we will soon hear news about their wedding and children.
Which of Gerard Butler's movies do you like the most?
Cheery
/
People
/
Gerard Butler Has No Kids, but He Does So Much for Others That It's Impossible to Ignore His Big Heart