Cindy Crawford Dreamed for Her Daughter to Be a Model, but Kaia Deliberately Chose a Different Life and Became an Actress
"Nepotism babies" is the name given to children of celebrities who have followed in their famous parent's footsteps. As an example, the press usually cites stars like Kate Hudson (Goldie Hawn's daughter), Zoë Kravitz (Lisa Bonet and Lenny Kravitz's daughter), or Cindy Crawford's daughter, Kaia Gerber, who's a model and aspiring actress.
The public likes to speculate about how much easier fame and success come to celebrities' children compared to those whose parents aren't well-known. And when Kaia Gerber was directly asked what role her mother's connections have played in her career, she was just as forthright with her answer.
Mommy's girl
The fact that her mother was one of the most beautiful women in the world wasn't obvious to Kaia for a long time. And while people around her spoke Cindy Crawford's name in awe, she just shrugged. To her, the supermodel was just her mom, with whom she often traveled. Fashion shows, filming, little Gerber was there to witness all of it. This, she says, greatly influenced her perception of the world.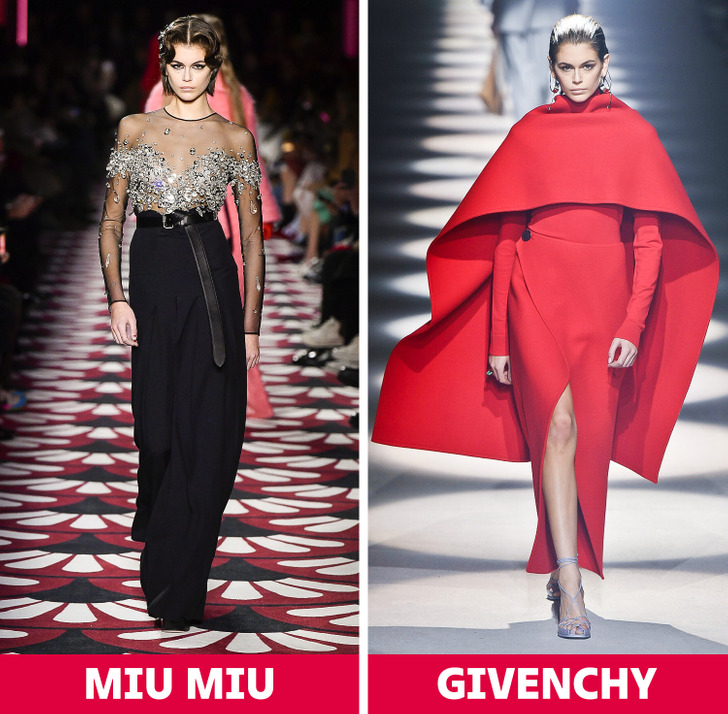 Jonas Gustavsson / Sipa USA / East News
,
Jonas Gustavsson / Sipa USA / East News
Growing up surrounded by models, designers, and stylists, Kaia became interested in the fashion world. At the age of 10, she was already invited to participate in a Versace youth fashion show, and at 15, she started appearing on the catwalk on a regular basis. Prada, Chanel, Fendi, Miu Miu — a huge number of fashion houses wanted to make the daughter of the supermodel of the 90s the face of their brand. Over time, Gerber started appearing more and more frequently on the glossy covers of magazines. And often in the company of her famous mother.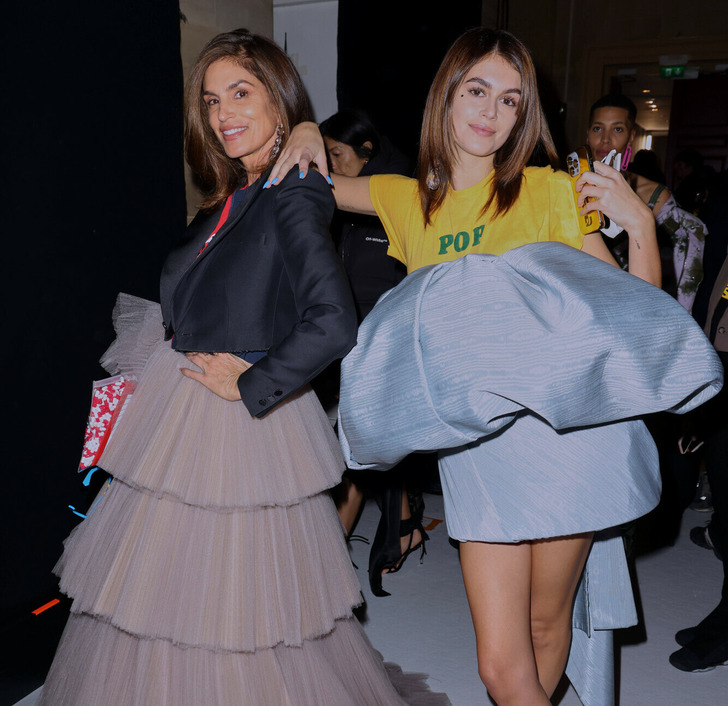 Laurent VU / SIPA / SIPA / East News
The mother-daughter duo became the highlight of any fashion show. Cindy was revealing all the secrets of the business to Kaia. And for her, it was amazing getting to know her mother in a completely different role: "It was only when I started working in the fashion industry that I began to really grasp her impact and influence."
This, however, is where it became clear that Crawford and Gerber had different attitudes toward the job. Whereas the mom had given almost her entire life to modeling, for the daughter, all these fashion shows, photo shoots, and other work events were more akin to entertainment.
Nepotism baby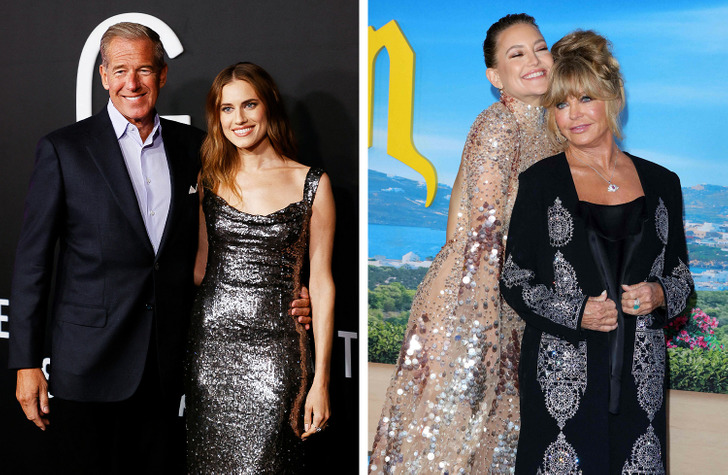 MICHAEL TRAN / AFP / East News
,
JUAN PABLO RICO / AFP / East News
As the term "nepotism babies" spread online, journalists and the public increasingly speculated about the success of celebrities who come from famous families. What are they really worth without the help of their family? The star of the movie M3gan and daughter of NBC presenter Brian Williams, Allison became one of the most memorable people to come to mind when talking about nepotism in show business.
In an interview, she said: "It doesn't take anything away from the work that I've done. It just means that it's not as fun to root for me." Actress Kate Hudson, on the other hand, tried to steer the conversation a different way, joking that talent runs in the family. Before adding: "Maybe modeling? I see it in business way more than I see it in Hollywood."
VALERIE MACON / AFP / East News
,
PHOTOlink / Everett Collection / East News
If Kate Hudson, who hangs around celebrities of all calibers, says that the modeling business is full of nepotism, why shouldn't the public think so? It was now up to Kaia Gerber to give an answer to everyone. Journalists didn't hesitate to ask about her mother's role in her career. And the young woman's answer left many speechless at first: "I won't deny the privilege that I have."
However, she later explained that she was not referring to her mother's connections but rather the knowledge she shared with her daughter: "My mom always joked, 'If I could call and book a Chanel campaign, it would be for me and not you.'"
Making a name for herself
Time has shown that as much as Kaia might look like her mother, she is a very different person. The higher Gerber climbed on the modeling ladder, the worse she felt. "My personal life and my mental health are not something I'm willing to sacrifice for my job ever again," she says.
Kaia quickly grew tired of the constant traveling. Today she has opted for a quieter life. She spends a lot of time with her loved ones and her beloved dog. And she's finally found time for love. The model worked so hard that, by her own admission, she hadn't been involved in any relationships, unlike her peers. Now she has met the right person for her — it turned out to be the actor who starred in the movie Elvis, Austin Butler. The couple has been together for over a year.
Moreover, she's found what she really wants to do with her life. Back when she was a teenager, she took part in school plays. And now that Kaia has been appearing on the catwalks less and less frequently, she has finally decided to pursue her childhood dream and start studying acting. This is one area where, according to the star, she cannot be accused of nepotism.
"No artist is going to sacrifice their vision for someone's kid. That just isn't how art is made, and what I'm interested in is art," she said. Gerber is now involved in various projects, as well as acting on stage. She can be seen in the 2022 drama Babylon, the TV series American Horror Story, and the play The Great Gatsby Live! And now she finally has a real opportunity to step out of her mother's shadow and make a name for herself.
What do you think, is being the child of famous parents a rare blessing, or closer to a curse?
Preview photo credit PHOTOlink / Everett Collection / East News
,
VALERIE MACON / AFP / East News
Cheery
/
People
/
Cindy Crawford Dreamed for Her Daughter to Be a Model, but Kaia Deliberately Chose a Different Life and Became an Actress