Margot Robbie Says Achieving Instant Fame from Her Role in the Wolf of Wall Street Was "Pretty Awful"
In just a few short years, Margot Robbie rose from her role on the Australian soap opera Neighbours to international fame. However, the 32-year-old star now reflects that her ascent to the A-list was not as great as it may have seemed.
Despite her breakthrough performance in Martin Scorsese's The Wolf of Wall Street, Robbie confesses in an interview with Vanity Fair that she was not prepared for the world's unwavering attention on her. According to the actor, the early stages of her meteoric rise were «pretty awful,» and she even expressed to her mother that she was considering not pursuing it further. In response, her mother delivered a deadpan retort, saying, «Darling, I think it's too late not to.»
Upon this realization, Robbie declared, «That's when I understood that the only direction to go was forward.» Despite hailing from the small rural town of Dalby in Queensland, Australia, she swiftly adapted to life in Hollywood and embraced her status as the city's promising young star. «I'm now familiar with airport procedures and can identify those trying to manipulate me,» she revealed in her interview with Vanity Fair.
Despite feeling ill-equipped for fame, Robbie has always been a formidable presence, as Martin Scorsese attested to regarding her role in The Wolf of Wall Street. «Margot is entirely grounded and commands your attention the moment she appears onscreen,» the director told Vanity Fair. The movie centers on the life of controversial stockbroker Jordan Belfort, portrayed by Leonardo DiCaprio, with Robbie playing his second wife, Naomi Lapaglia.
Despite being new to Hollywood, Robbie demonstrated her strength and professionalism on the set of her first major film. In fact, she advocated for a full-frontal nude scene in The Wolf of Wall Street to maintain the movie's authenticity.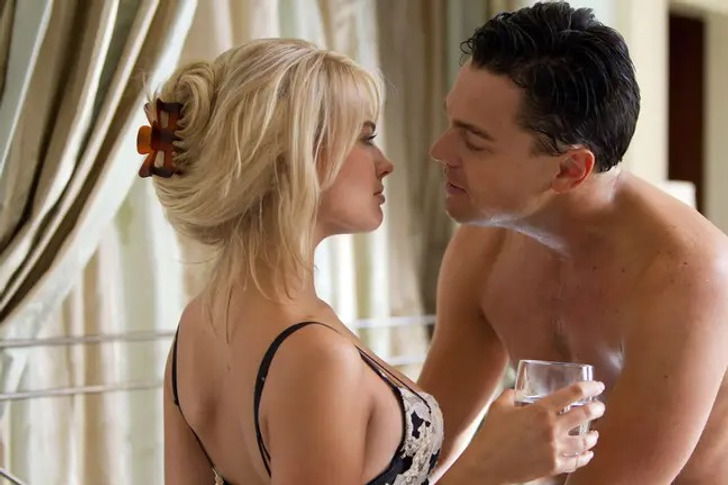 In a 2014 interview with The Telegraph, Margot Robbie, who was only 23 at the time, spoke out against gratuitous nudity in films, saying, «I find it shameful when nudity is included just for the sake of it. If it's only there so that a woman can take her top off, it's disgusting. And you can always tell when it's unnecessary.»
Robbie also criticized films that feature characters who would realistically be naked, but who are conveniently covered up on screen. «It's just as irritating to me when a scene is choreographed so that a person is being covered up,» she explained.
In reference to her character Naomi in The Wolf of Wall Street, whose body is her primary asset, Robbie insisted that nudity was crucial to the role's authenticity. Despite Martin Scorsese's suggestion that she wear a robe in a scene where Naomi seduces Jordan, Robbie asserted, «She wouldn't [wear a robe]. She has to be naked. She's laying her cards on the table.»
Cheery
/
People
/
Margot Robbie Says Achieving Instant Fame from Her Role in the Wolf of Wall Street Was "Pretty Awful"