Paris Hilton Gives Birth for the First Time With the Help of a Surrogate and Praised Her Husband as an "Incredible Father"
Paris Hilton shared a heartfelt birthday message for her husband, Carter Reum, on Instagram after the couple welcomed their first child together. In the post, she referred to Reum as «the love of my life» and «the most incredible father to our baby boy,» while expressing her pride in calling him hers. The pair attended the 2023 Grammys together later that day, and Reum confirmed that he is also a father to a daughter from a previous relationship. Hilton has previously spoken about freezing her eggs and their plans to start a family in 2023.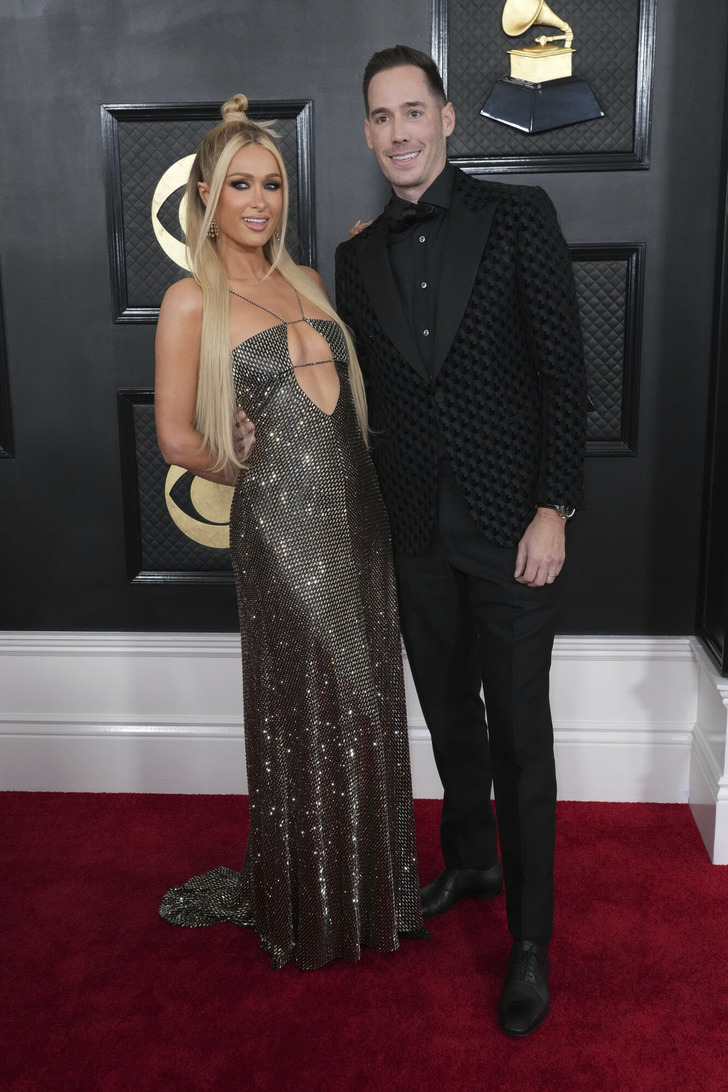 Jordan Strauss / Invision / East News
In an August 2021 interview with Tamron Hall, Hilton shared that she and Reum decided to freeze their eggs early on in their relationship and now have plenty of healthy embryos ready for when they're ready to expand their family.
The reality star has also been open about her struggles to conceive in the past. In November 2022, she took to Instagram to shut down rumors that she was having trouble getting pregnant, stating that she and her husband wanted to enjoy their first year of marriage together before starting a family in 2023.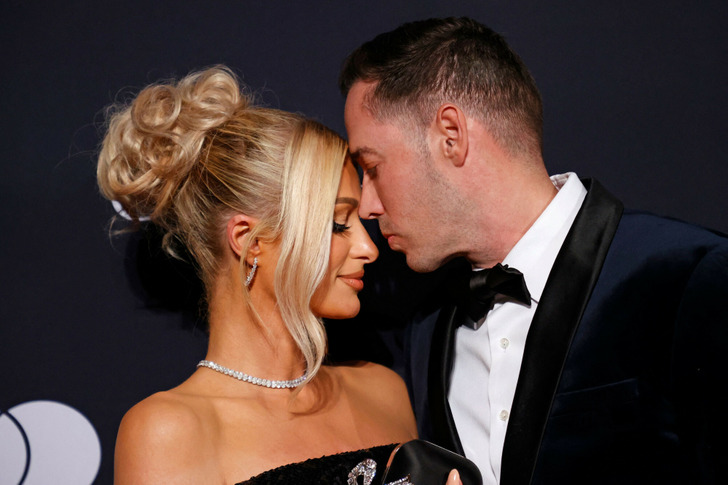 MICHAEL TRAN / AFP / East News
Hilton and Reum, a venture capitalist, began dating in January 2020 and got engaged in February 2021. The couple tied the knot in November 2021 in a star-studded ceremony that included a performance by DJ Tiësto.
Despite being known for her wild partying and reality TV persona, Hilton has said that motherhood has changed her perspective on life. «I just want to be a good influence on my child, and give them everything that I never had growing up,» she said in a 2022 interview with People.Since the birth of her son in early 2023, Hilton has been gushing about motherhood and sharing photos of her baby boy on social media. In one post, she wrote, «I've never felt so much love and happiness in my life. My heart is overflowing.»
In November 2022, Paris shared via Instagram Story that she was receiving a lot of messages from people inquiring about when she would have a baby. She explained that she and her husband wanted to enjoy their first year of marriage together as a couple and had always planned to start their family in 2023. Paris acknowledged that the process of IVF can be challenging, but they were grateful to have numerous healthy embryos that would be a part of their «Cutesy Crew.» Despite her hectic work and travel schedule, Paris expressed her excitement at the prospect of becoming a mother in 2023.
Preview photo credit Jordan Strauss / Invision / East News
,
MICHAEL TRAN / AFP / East News
Cheery
/
People
/
Paris Hilton Gives Birth for the First Time With the Help of a Surrogate and Praised Her Husband as an "Incredible Father"