Taylor Swift and Harry Styles Were an Iconic Couple, and Today They Prove That Friendship With an Ex Is Possible
A breakup is something that happens in almost everyone's life sooner or later. For many people, it's a difficult time when they have to learn to deal with their emotions and continue to live without their partners. And it's probably much harder when you have millions of fans and dozens of tactless tabloids watching you.

But Harry Styles and Taylor Swift managed not only to survive their breakup and a splash in the media but also get a happy ending for their story, becoming good friends and colleagues.
The romance of two young stars
In the distant year of 2012, the band One Direction performed on stage at the Kids' Choice Awards, with Harry Styles singing "What Makes You Beautiful." Taylor Swift and Selena Gomez were singing along from the audience. Later, they all met behind the scenes. This was the beginning of the story of one of the most iconic couples in show business history.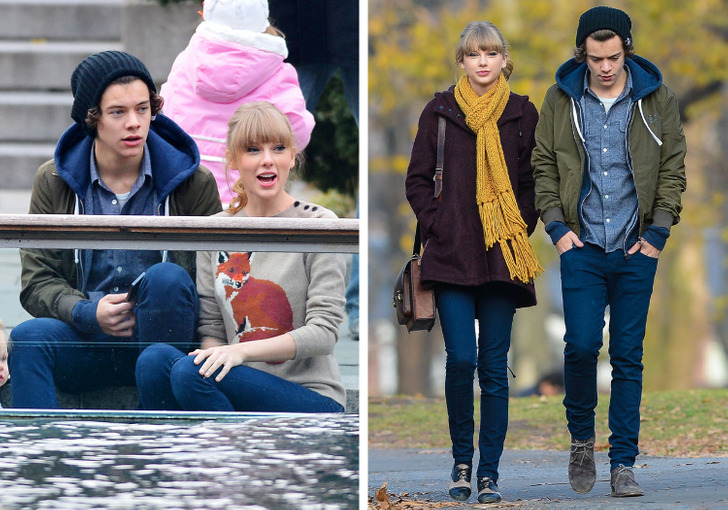 PacificCoastNews.com / East News
,
DAVID KRIEGER / bauergriffinonline.com / East News
At that time, both of them were incredibly popular. Paparazzi would follow their every move. So, the public learned about the romance between 23-year-old Taylor and 18-year-old Harry from the newspapers. Someone first noticed Harry was at Taylor's rehearsal, where they were seen whispering sweet things to each other, and then they were caught holding hands.

Their relationship quickly gained momentum, and they spent Christmas together. They went on vacation to the mountains, where another popular couple of that era, Selena Gomez and Justin Bieber, later joined them.
Breaking up in front of everyone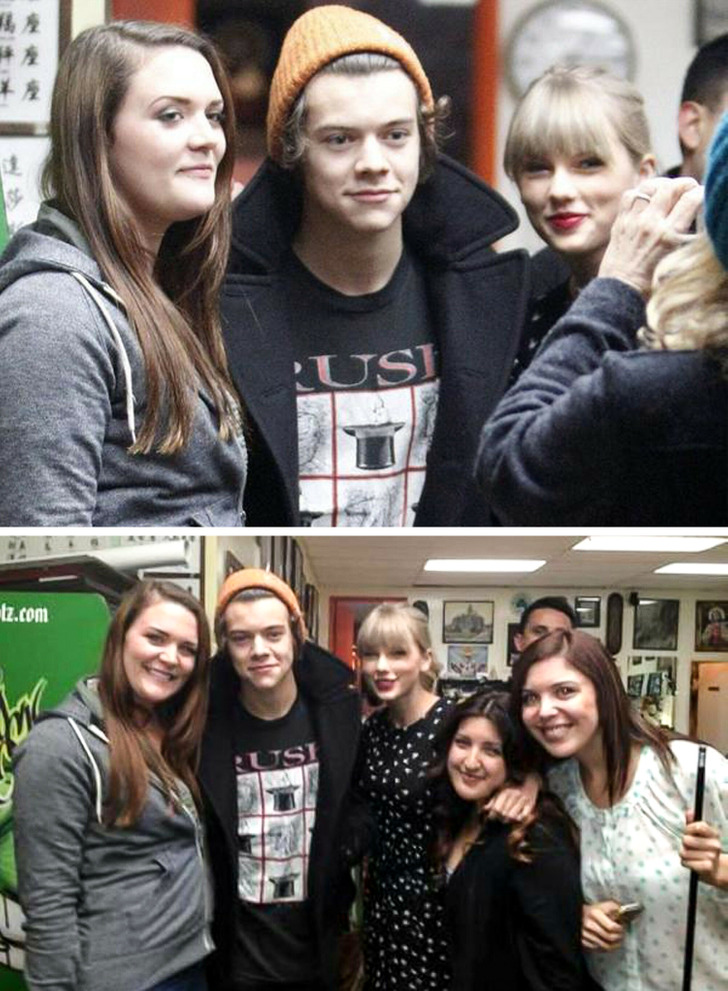 JJ / bauergriffinonline.com / East News
,
JJ / bauergriffinonline.com / East News
The romance, which lasted just a couple of months, was watched by an incredible number of people. This is why Harry and Taylor tried not to appear together more than what was necessary. After one of their first dates became public (the photos were all around the world), the couple decided to enjoy each other's company far from prying eyes.

In December 2012, they went to the Caribbean islands to spend New Year's. But Swift returned alone, and Styles stayed there to enjoy the beach in the company of other celebrities, like Richard Branson. The photos of the lonely singer were on the covers of numerous magazines. Everyone was talking about the end of the romance between two pop icons.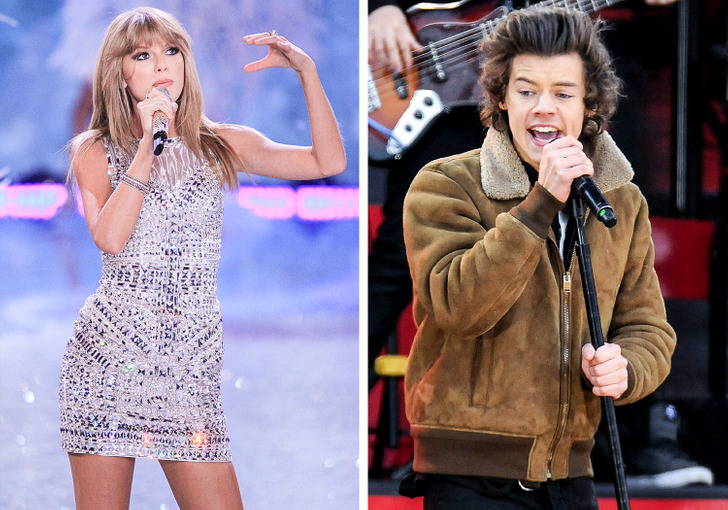 Courtesy Everett Collection / East News
,
0000554 / Reporter / East News
"No one is taking it seriously," the press wrote. But it became clear later that the short romance was important for both musicians. Taylor was the first to talk about her feelings. At the end of 2014, she released the album 1989. Among the songs, fans found many references to Harry. In "Style," for example, the description of the main character reminds us of the singer: "You got that long hair, slicked back, white t-shirt."

In her songs, Swift described the secret start of their relationship, the romantic meetings, and the sad ending, "Her heart belonged to someone who couldn't stay." Almost two years later, she still seemed to be in love with Styles. And one year later, Harry released the hit "Perfect," which is believed to be the response to Swift's confessions:
"I might never be your knight in shinin' armorI might never be the one you take home to motherAnd I might never be the one who brings you flowersBut I can be the one, be the one tonight"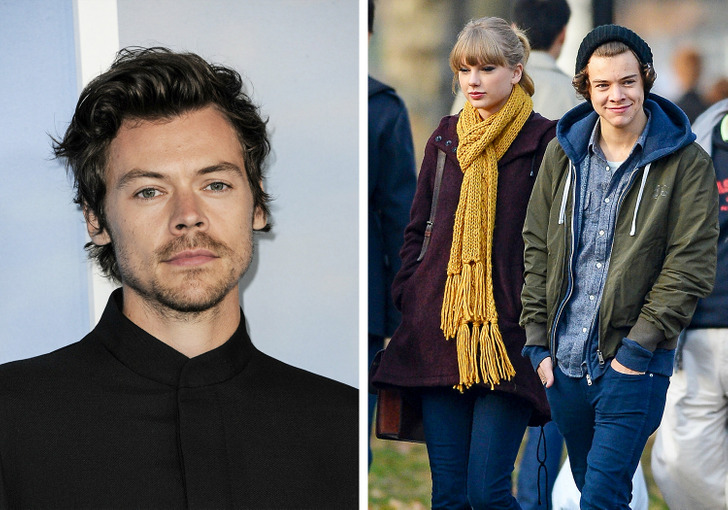 Elizabeth Goodenough / Everett Collection / East News
,
PacificCoastNews.com / East News
For around five years, aside from songs, the couple never mentioned each other. And then, in a big interview for Rolling Stone, Styles finally talked about his relationship with Taylor Swift. The singer explained that the attention it drew was torture. He just wanted to be an 18-year-old kid on a date with a girl he liked.

But instead, dozens of photographers watched their every single move. "It was a learning experience for sure. But at the heart of it — I just wanted it to be a normal date." But it wasn't meant to happen. The musician was sitting in front of a journalist and saying that despite the fact the romance ended, it was powerful, and it made him feel something real. "That's the part that's about the two people. I'm never going to tell anybody everything."
Friendship on the ruins of love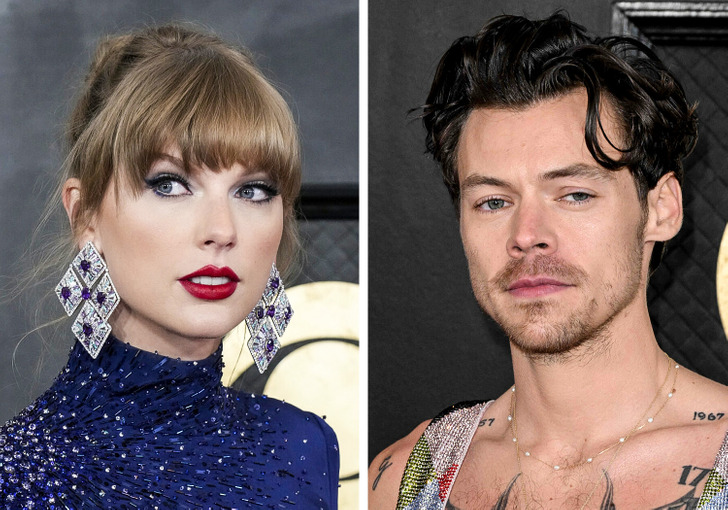 Jordan Strauss / Invision / East News
,
ROBYN BECK / AFP / East News
Time heals even the strongest of wounds. The former lovers immediately made it clear to the world that they would not make a scene if they saw each other. Just a year after their breakup, they were sitting at the same table with their friends as if nothing had happened. And after a few more years, they showed the world that friendship on the ruins of love is not only possible but also necessary.
They both continue their successful careers, regularly competing for the title of the biggest star in the world of music. And their meetings are always friendly and warm. The musicians support each other in their creative work, which, in part, became so successful because of their romance.
In 2023, at the Grammy Awards ceremony, Harry Styles performed the song "As It Was." The crowd was dancing and singing along. And just like in 2012, on the day of their first meeting, among those who were enjoying the music was Taylor Swift. Last time, a romance followed behind the scenes, which was talked about all over the world. This time, however, it was a friendship that can serve as an example for many.

After the performance, the former lovers approached each other and bumped their fists, celebrating their victories. That night both of them won Grammys. The photo went viral, along with the discussions of the couple that is not meant to be together. It doesn't really matter. Taylor once said about their breakup, "It doesn't mean that it's not special and extraordinary."
Preview photo credit JJ / bauergriffinonline.com / East News
,
PacificCoastNews.com / East News
Cheery
/
People
/
Taylor Swift and Harry Styles Were an Iconic Couple, and Today They Prove That Friendship With an Ex Is Possible