"We Are Like Brother and Sister." How Henry Cavill and Millie Bobby Brown Proved That a Man and a Woman Can Be Just Friends
When working together on the same movie, actors can become really close, and this relationship can last for years. Millie Bobby Brown and Henry Cavill have already played on-screen siblings twice, and now they call each other siblings in real life too and enjoy each other's company.
In 2019, the Stranger Things star and Superman met on the set of Enola Holmes, and they couldn't even imagine that this would become the beginning of their strong, family-like relationship. Millie was only 15 at the time, and Henry was more than 20 years older than her. It seemed the two had nothing in common and would barely go along well. But the actors found something that developed into "a real adult relationship," according to Millie.
After playing siblings, the actors truly felt they were family. They have fun together and tease each other a lot, but they also know that they can count on each other in any difficult situation. Henry often praises Millie's intelligence and acting talent.
"She is such a bombastic personality. We really are like brother and sister. She has such a keen mind and is a brilliant producer. I can't wait to see where she carries this already magnificent career."
Their immediate connection led to the fact that the actors improvised almost all the time on the set of the movie Enola Holmes 2, which was released in 2022. This means that they used the movie script only as a guideline and showed their relationship through improvisations.
Millie believes that her relationship with Henry is a really good and healthy friendship because they both have their own terms and conditions. So, Henry doesn't like to talk about his personal life and doesn't let Millie ask him about it.
"It's like, 'Millie, no.' And I'm like, 'Understood.' He's very strict with me, which I appreciate."
By the way, Millie really helped Henry with work. He doesn't have sisters, so he had no idea how to play a man who has one. Eventually, Millie, who has brothers and a sister, shared all her knowledge with Henry and pulled him out of his comfort zone.
"Millie and he had this very interesting, enjoyable dynamic where they're always poking at each other. And Millie tickles him up a little bit and surprises him. And he goes with it."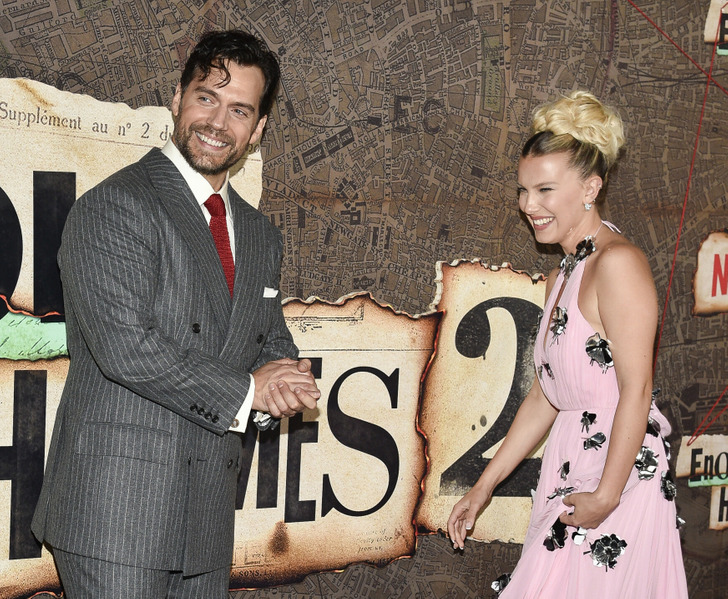 Evan Agostini / Invision / East News
The actors tend to tease each other even during official events. Every time they walk the red carpet together, they radiate fun. They also prove that friendship between a man and a woman is possible, and the age gap of 20 years is not an obstacle at all.
We are sure that Henry and Millie will play in many other movies together because it's real fun to watch them.
Do you have friends that are more like family to you?
Cheery
/
People
/
"We Are Like Brother and Sister." How Henry Cavill and Millie Bobby Brown Proved That a Man and a Woman Can Be Just Friends