What Are Nepo Babies and Why Do They Get so Much Love and Hate for Their Privileges and Open Doors in Show Business
Usually, parents want the best for their children. And celebrity moms and dads are no exception. Connections, a big name, and money are a key that can open many doors for their child. But now, a public debate has arisen over how fair and accessible the film and modeling industries are to those who don't have such an impressive safety net. It may end up so that only family dynasties and children of the powerful may remain in the cinema and on the catwalks. We invite you to speculate on this difficult topic that is causing a storm of discussion among ordinary people and celebrities alike.
Nepo babies in the last century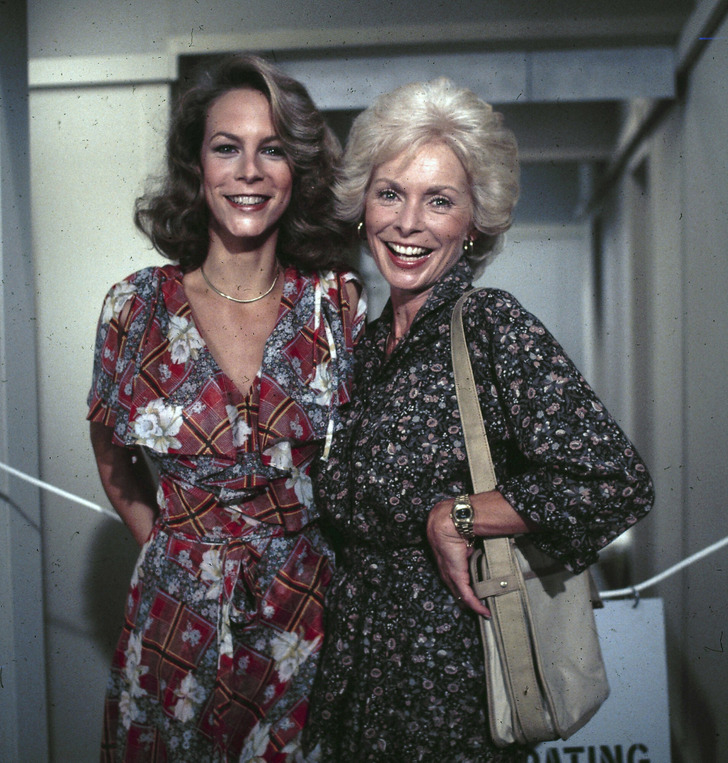 ASSOCIATED PRESS / East News
The Cambridge dictionary defines nepotism as "the act of using your power or influence to get good jobs or unfair advantages for members of your own family." With the rise of social media, it may seem that the children of celebrities have only now taken over modeling, film, and music, but this is not entirely true.
For example, "Charlie's angel" Drew Barrymore comes from a 400-year-old acting dynasty. Her ancestors were acting in silent films as far back as the 1800s. Drew herself expectedly continued the family business and, at just seven years old, got a role in one of Spielberg's films. When she was nine, she was already hanging out with other celebrities.

Jamie Lee Curtis, the star of Halloween, is the daughter of the famous Janet Leigh, who made history with her role in Psycho. Nicolas Cage is the nephew of director Francis Ford Coppola, and had the foresight to change his family name in favor of a pseudonym.

These famous actors don't deny the privileges of being born into a family of celebrities. Curtis admitted, "I've never really worked hard a day in my life. I'm never going to pretend that I just got that on my own, like I'm just a little girl from nowhere getting it. Clearly, I had a leg up. You get this incredible access, you get opportunities to see things that other people don't get to see, you get ease of access everywhere you go." While Cage candidly told reporters that he had asked his uncle to give him a role in The Godfather Part III.
A new generation of nepo babies
Our childhood and adolescence idols have grown up, started their own families and now it can seem like nepo babies are everywhere. Zoë Kravitz, Emma Roberts, Lily Collins, Maya Hawke, Lila Grace Moss, Kaia Gerber, to name just a few. They've already gained a lot of love from the public and have developed a fan base.

Society is quite tolerant of the children of famous parents, especially when they don't deny the support that their family has given them. Questions arise when the nepo babies start to seriously believe that it is only through talent that they've reached their heights. This way they don't even consider that a common person hardly has the possibility to even approach the doors that the nepo babies freely walk through.
Model Lily-Rose Depp, daughter of Johnny Depp and Vanessa Paradis, tried to argue against this idea. In an interview, she said, "People are going to have preconceived ideas about you or how you got there, and I can definitely say that nothing is going to get you the part except for being right for the part. Maybe you get your foot in the door, but you still just have your foot in the door. There's a lot of work that comes after that."
A response from self-made celebrities
The first person to speak out against Lily-Rose was model Vittoria Ceretti, a classic representative of what one would consider a self-made model. She reminded everyone how hard it is to make a name for yourself from scratch, to run around from audition to audition if you don't come from a famous family and can barely make ends meet, summing up: "I have many nepo baby friends whom I respect, but I can't stand listening to you compare yourself to me. I know, it's not your fault, but, please, appreciate and know the place you came from."
Vittoria got support from other fellow models: Aweng Chuol, Assa Baradji, and Gizele Oliveira. These girls shared how harsh the selection process is in the modeling business and how they have to "fight every day" for their name and right to work in the industry.
The discussion laid bare the obvious problems and imperfections in the modeling business and as Oliveira suggests "the industry should give credit to the hard-working models just as much as they give those nepo kids."
It's not just models who have to make their own way but also artists from ordinary families. For example, actress Rebel Wilson grew up in a family with no ties to the acting world; her mother worked as a dog handler. Rebel did well in school and graduated from university with a degree in law. However, the malaria that Wilson contracted prompted her to become an actor: while she was ill, she had a vision of becoming a successful actress.
Mariah Carey has shared memories of sleeping on the floor on a mattress while writing her songs. She moonlighted as a waitress, which she wasn't very good at: "It was an exciting time for me, even though I had nothing."
Sarah Jessica Parker also grew up in a family that didn't have much: "I remember being poor. There was no great way to hide it. We didn't have electricity sometimes. We didn't have Christmases sometimes, or we didn't have birthdays sometimes, or the bill collectors came." At the age of 11, the future Sex and the City star became the breadwinner of the family, as her talent was clear from her very first roles. Now the actress declares that she will not allow her children to need anything.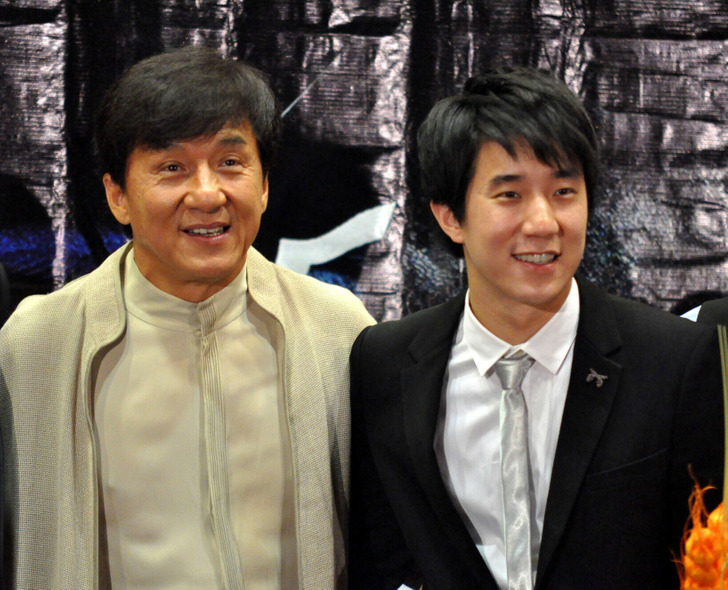 Wei ni - Imaginechina / East News
Jackie Chan and his son Jaycee Chan
Not all celebrities have the same opinion as Parker. Action movie star Jackie Chan is philosophical when it comes to this question, and won't help his son with money: "If he is capable, he can make his own money. If he is not, then he will just be wasting my money."
Hugh Grant, on the other hand, said in an interview that he is not a fan of the idea of giving money to his children: "There are few things in life I believe in 100 percent — but another one is not giving your children money. I see nothing but fails among my trust-fund friends." The actor's parenting is based on the rigor and discipline of his own childhood.
The attitude towards nepotism in the future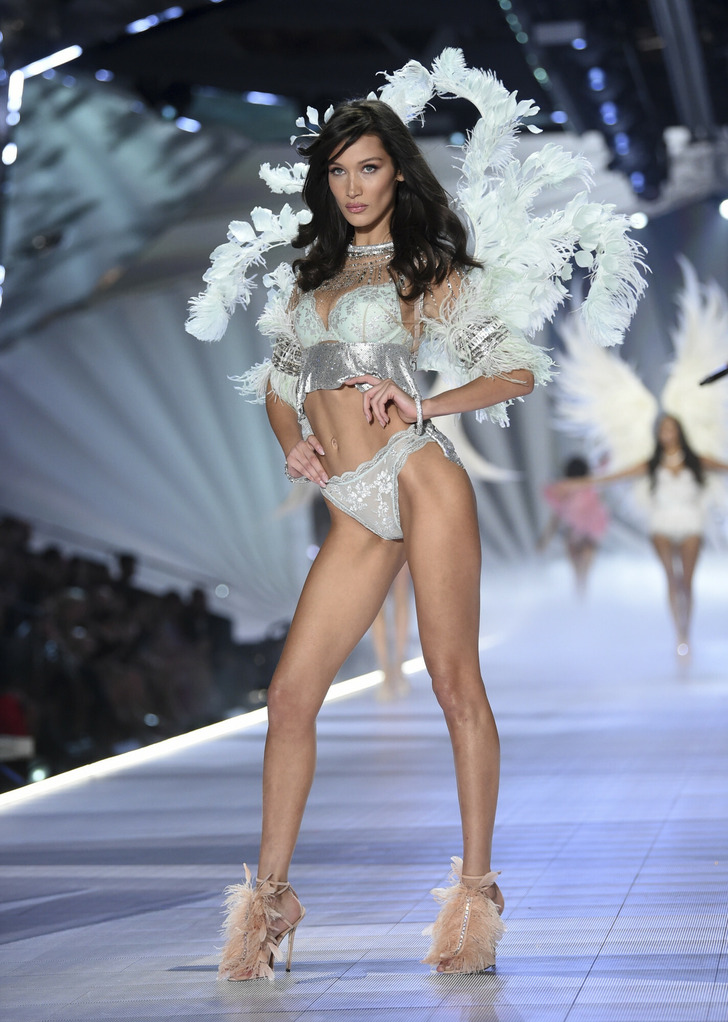 Invision / Invision / East News
Bella and Gigi Hadid are established nepo babies in the modeling industry, who were largely helped by their parents. However, Gigi openly admires girls from ordinary families: "I wanted to stand next to them backstage and for them to look at me and respect me and to know that it's never about me trying to overshadow or take their place."
Lily-Rose has tried to remedy the situation by comparing celebrity children to dynasties of doctors, but this stance has yet to be understood. The public reacted equally unfavorably to Kendall Jenner, who complained in an interview that her celebrity origins have made it difficult for her to climb the modeling Olympus.
It's not easy to find common ground. Many of today's nepo babies have rightfully earned the love of the public for their talent and are not afraid to speak honestly about the privileges they've been endowed with from childhood. Stranger Things star Maya Hawke has said that her famous parents helped her in her career. However, she noted: "I think I'll get a couple chances on their name, and then if I fail, I'll get kicked out of the kingdom."
Right now, there is still a debate going on in society over the attitude towards nepo babies. Some point out that there is nothing wrong with celebrity parents doing what they can to make their children comfortable, just like any other parent would. Especially if they are truly talented. And the love they receive from their fans is proof of that.
In your opinion, how can children of rich and famous parents and those from ordinary families have equal opportunities?
Cheery
/
People
/
What Are Nepo Babies and Why Do They Get so Much Love and Hate for Their Privileges and Open Doors in Show Business