18 Stars Who Wear Crazy Outfits as Confidently as Ordinary Clothes
Red carpet events are like a fashion show. Each star wants to stand out and be remembered more than others, so they begin thinking carefully about their look long before the event. And while some of them stick to classic looks, others put on daring outfits to outshine everyone around them.
Needless to say, Emma Corrin has never been afraid to look a little weird. This time she wore a bubble dress resembling a bag that contains a goldfish.
Lizzo is no stranger to wearing designers' crazy creations. For example, at one award ceremony she appeared in an indescribably voluminous Jean Paul Gaultier dress.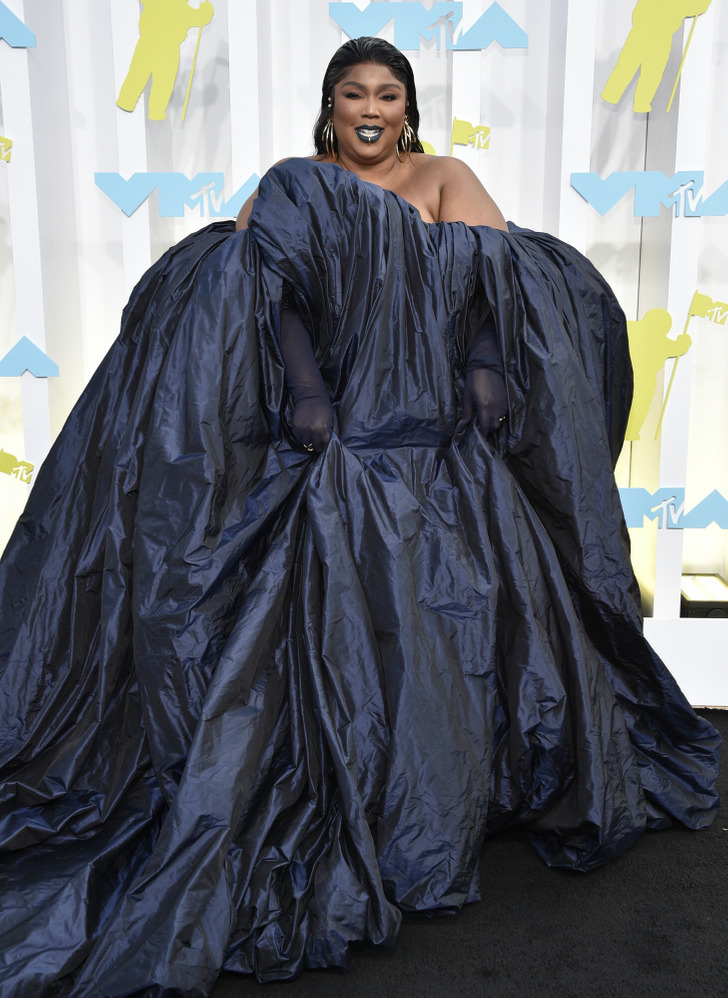 Invision / Invision / East News
After winning an award at the MTV Video Music Awards, Lil Nas X posed for the cameras in a long black dress with countless holes in it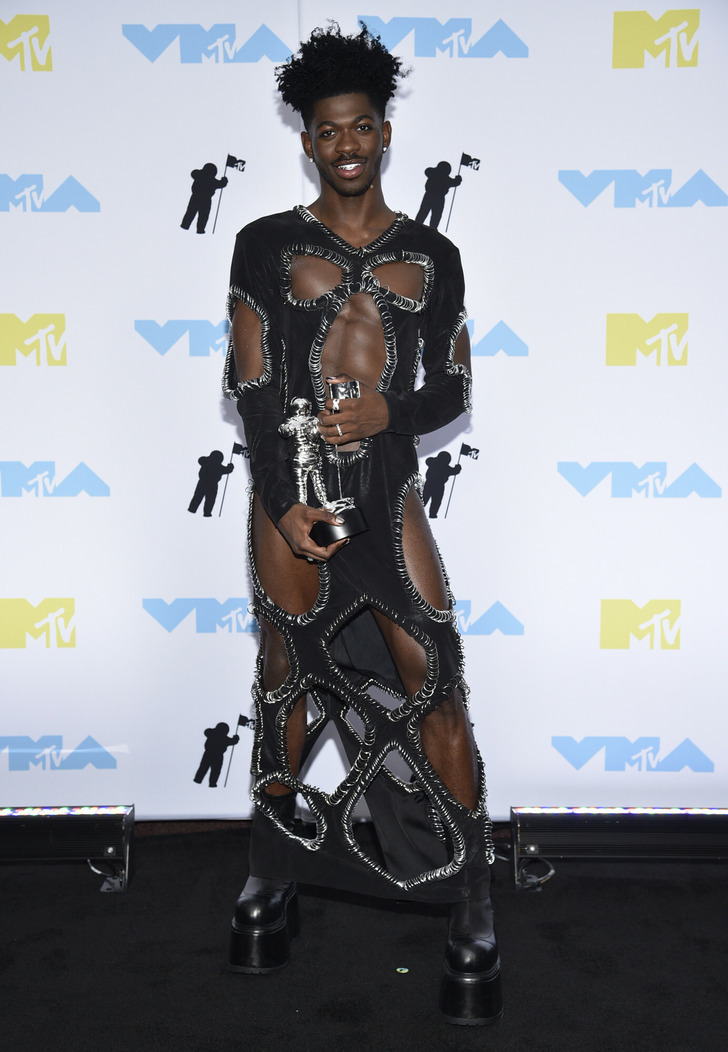 Invision / Invision / East News
Bebe Rexha caught everyone's eye with her blue velvet 3D suit by Fjolla Nila
Naomi Campbell arrived at the opening of "Forever — Valentino" exhibition wearing a pink cape dress and an original headdress that framed her face
Julia Fox is no stranger to wearing daring outfits. For example, at the opening of the "Thierry Mugler: Couturissime" exhibition, she posed in an original designer version of a jacket with a skirt.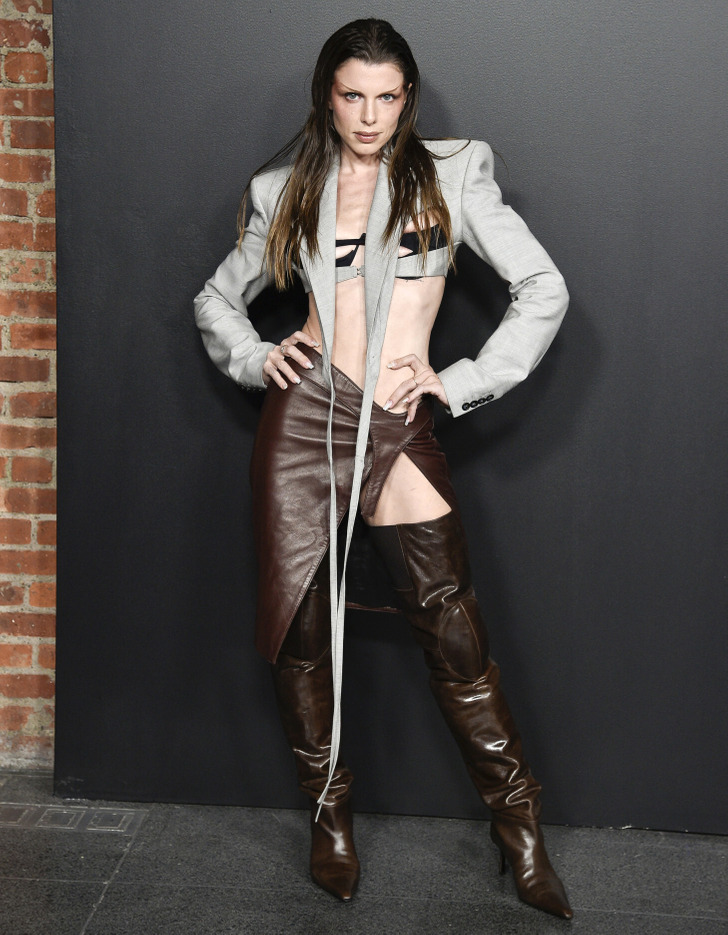 Evan Agostini / Invision / East News
Katy Perry is not afraid wearing extravagant clothes, such as this elaborate denim outfit
Machine Gun Kelly's appearance on the red carpet is always a real spectacle. The singer proved this once again by wearing a spiked Dolce & Gabbana suit.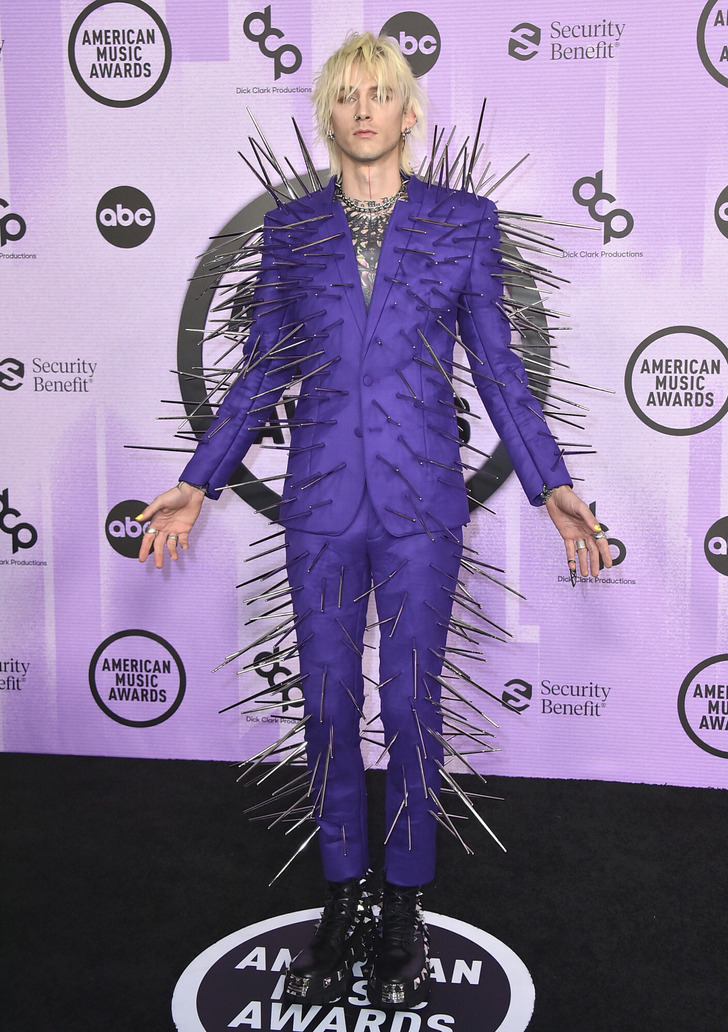 Jordan Strauss / Invision / East News
Machine Gun Kelly is not afraid to be bold when it comes to fashion. At another red carpet event, he appeared in a latex suit with a see-through corset.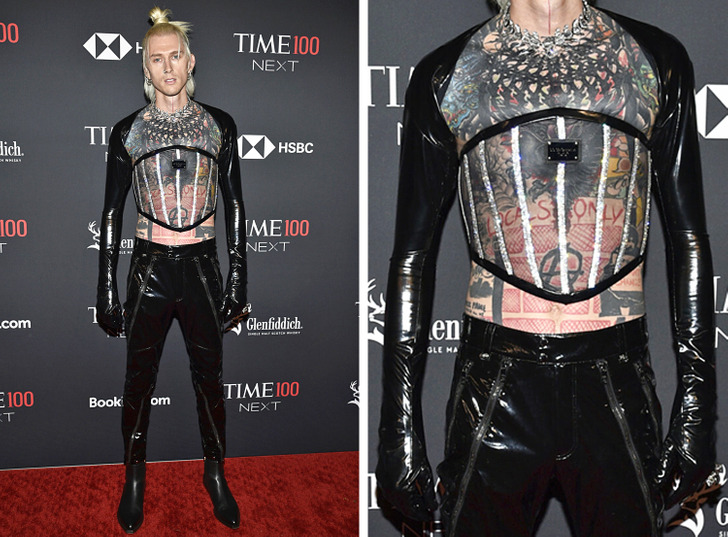 Evan Agostini / Invision / East News
Tracee Ellis Ross's dress could even be described as modest, were it not for the picture frame top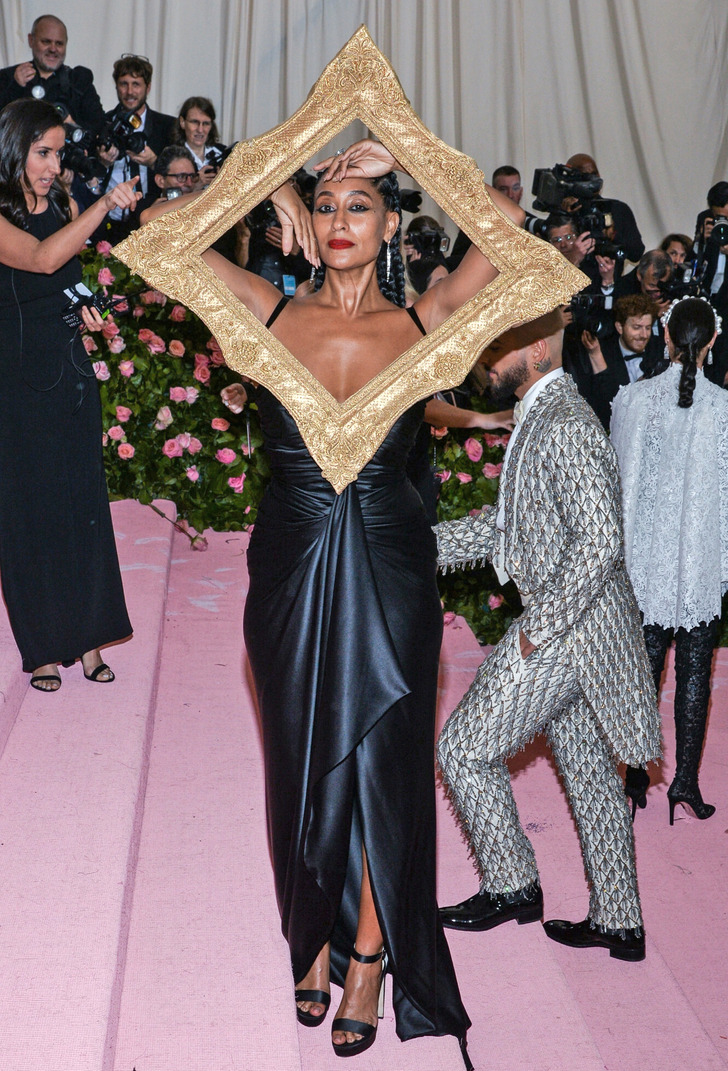 Anthony Behar / Sipa USA / East News
Demi Lovato confidently wore a denim suit to one of her shows. The highlight of this outfit was the trouser legs, which were attached to the waist like stockings.
Theatre producer Jordan Roth arrived at the 2022 Met Gala wearing a futuristic creation by Thom Browne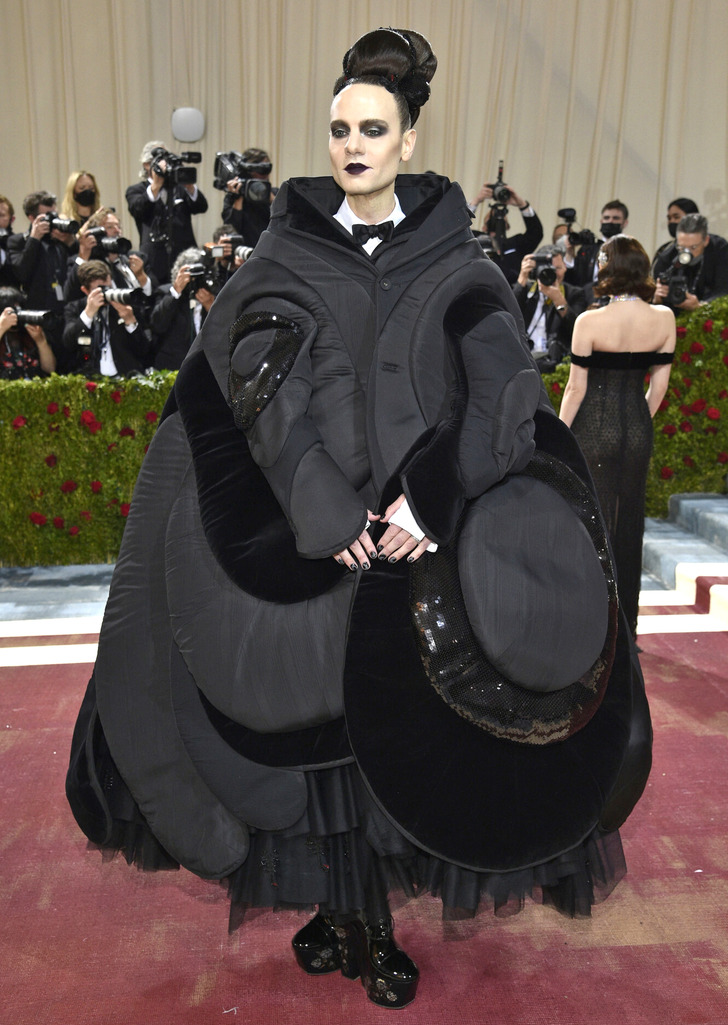 Invision / Invision / East News
At the 2017 Met Gala, Helen Lasichanh appeared in a red jumpsuit that gave her a whole new shape
At the Daily Front Row's Fashion Media Awards 2022, Doja Cat flaunted an extreme striped suit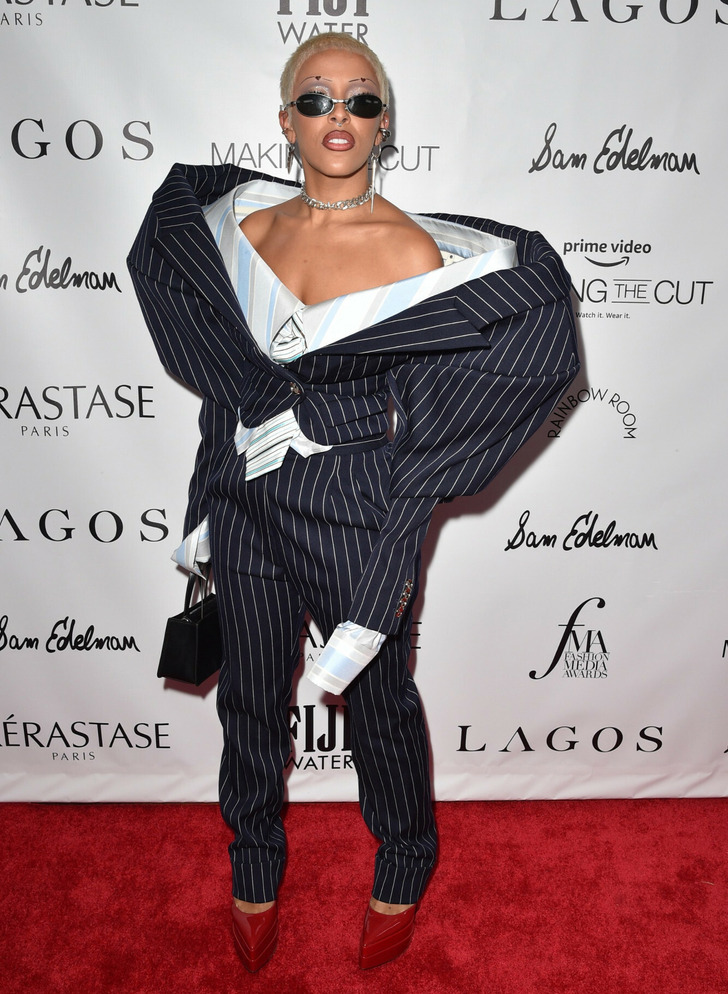 Kristin Callahan / Everett Collection / East News
Milena Smit just couldn't go unnoticed in a dramatic black dinner jacket dress by Jean Paul Gaultier
Rita Ora is no stranger to wearing extravagant outfits. So for the 2019 Grammys, she wore a bubble dress by Yanina.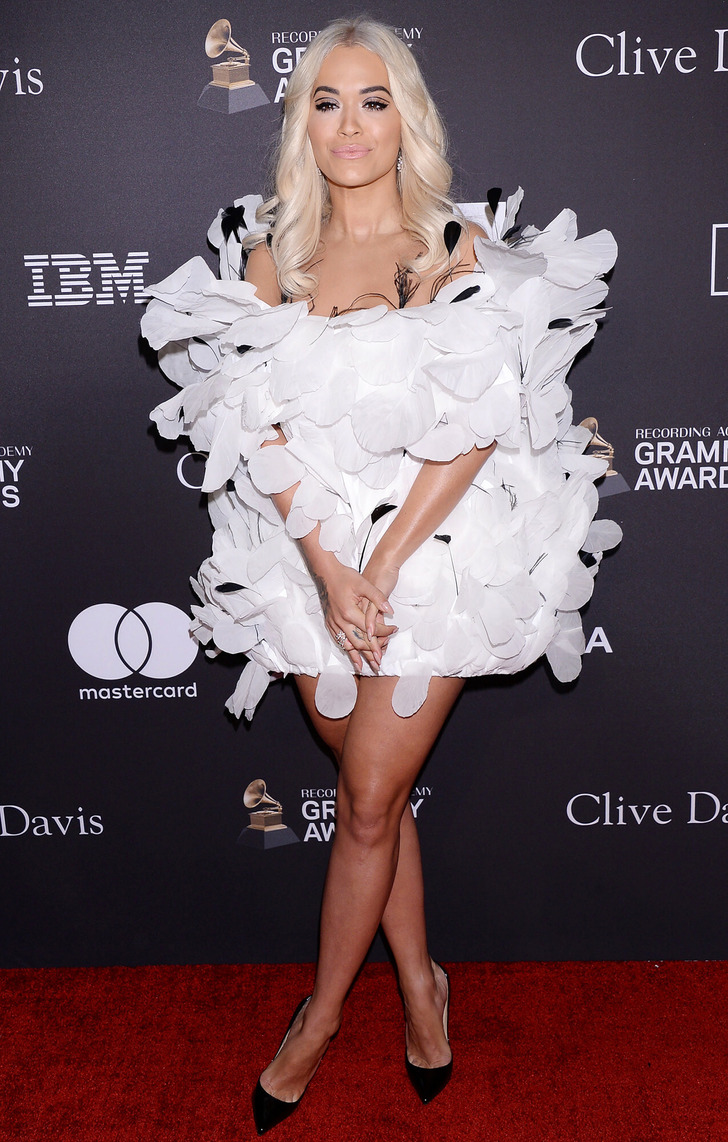 LCLA / Broadimage / Broad Image / East News
Cardi B appeared in a tailor-made Schiaparelli outfit which included a golden mask
Kendall Jenner looks good in any outfit. This time, she wore a see-through dress by up-and-coming designer Burc Akyol, which consisted of a bodice and a silver low-cut skirt.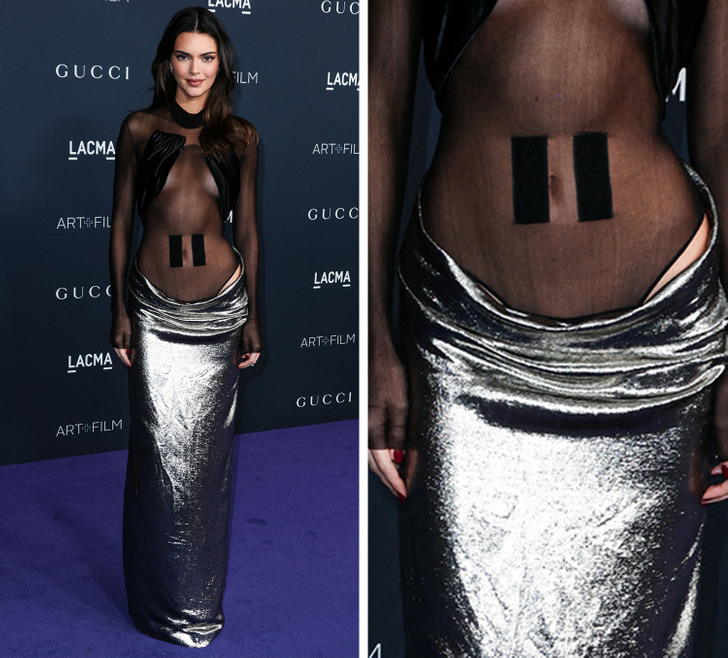 Collin Xavier / Image Press Agency ABACA / Abaca / East News
It's not so easy to stand out at the Met Gala, but Janelle Monáe succeeded. In a Christian Siriano outfit and four hats, she didn't go unnoticed.
Do you like extravagant outfits, or do you prefer clothes that are a little simpler?
Preview photo credit Collin Xavier / Image Press Agency ABACA / Abaca / East News