16 Star Сhildren Who Managed To Inherit Their Parents' Charisma and More
Do you remember biology class, where you learned that children take 50% of their mother's DNA and 50% of their father's? Well, this rule doesn't apply to some celebrities' children because they seem to have taken 100% of their parents' looks and ended up looking like a mirror image of their famous parents.
1. Kourtney Kardashian and Penelope Scotland Disick
2. Serena Williams and Alexis Olympia Ohanian Jr.
3. Salma Hayek and Valentina Paloma Pinault
4. LeBron James and Bronny James
5. Kris Jenner and Kendall Jenner
6. Reese Witherspoon and Deacon Philippe
7. Mark Consuelos and Michael Joseph Consuelos
8. Vanessa Paradis and Lily-Rose Depp
9. Damon Wayans and Damon Wayans Jr.
10. Christie Brinkley and Sailor Lee Brinkley-Cook
11. Kim Kardashian and Chicago West
12. Thandiwe Newton and Nico Parker
13. Rob Lowe and John Owen Lowe
14. Angelina Jolie, Brad Pitt and daughter Shiloh Jolie-Pitt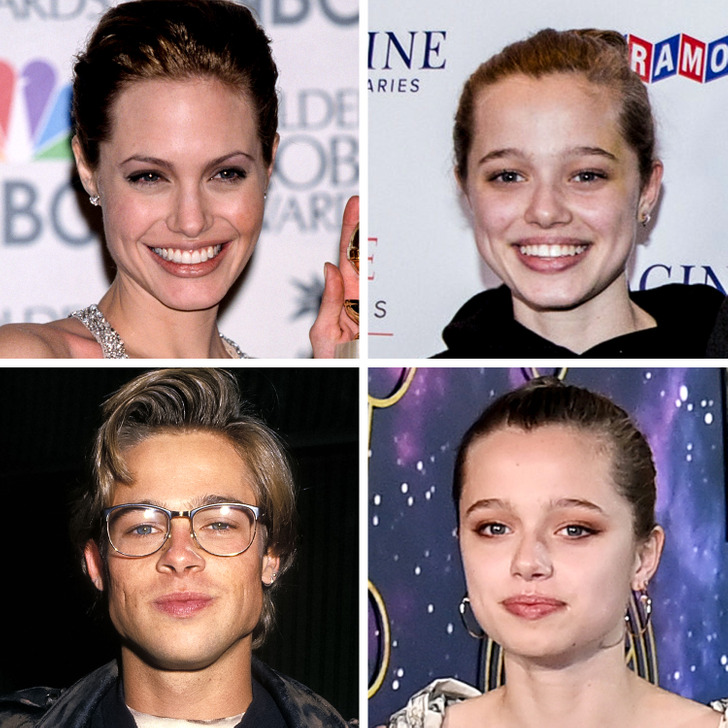 Which celebrity, in your opinion, can be mistaken for their kid or another younger relative? Which one of your parents do you resemble the most? Let us know in the comments.
15. Milla Jovovich and Ever Anderson
16. Mark Wahlberg and Grace Wahlberg
Please note: This article was updated in January 2022 to correct source material and factual inaccuracies.