How Florence Pugh Said "No" to Hollywood Diets, Accepted Her Natural Beauty, and Put Haters in Their Place
Florence Pugh is an attractive woman and a popular actress. The star of Little Women is also known for her cooking skills. The videos "Cooking with Flo" she shares on her Instagram page always gain thousands of views. Her latest hit is a fun cooking video for Vogue. There, she doesn't only cook, but also responds to her critics that want every woman to match certain beauty standards.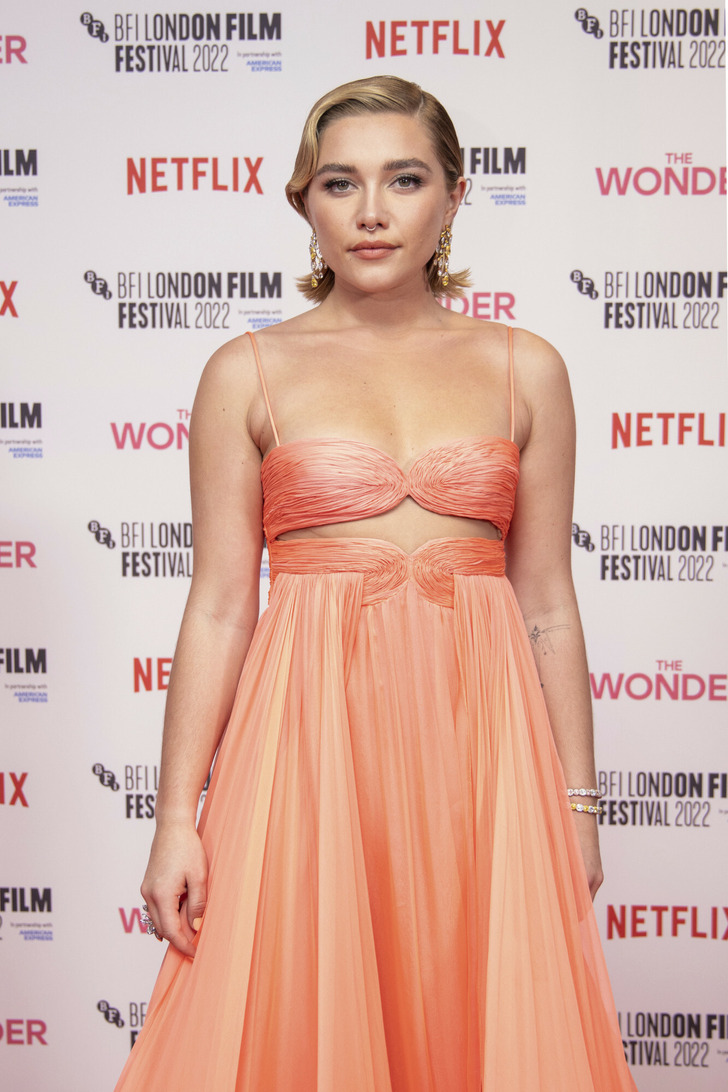 Vianney Le Caer/Invision/East News
When she was cooking garlic crostini, she said that women, especially those in Hollywood, may have a difficult relationship with food. She said, "Body image for women is a major thing." When a girl grows up, her body changes along with her attitude to food. For some reason, people expect girls to go on special diets to match certain beauty standards. It was a shock for Florence.
Earlier in her interviews, she shared stories about an invitation to a project after her successful debut in The Falling. The director wanted young Florence to change her look completely and lose weight for the role she was being offered.

After filming the pilot, the actress felt that this kind of work was not for her. She even thought of quitting the profession. But then she was invited to star in Lady Macbeth. The future star fell back in love with cinema and understood what type of actress she wanted to be. She said, "Had that not happened, I may not have overcome my issues with my body at such an early age. I'm happy about that, but a lot of women aren't that lucky."
In a recent interview that appeared at the same time as her cooking video, Florence said she'd never lose weight for a role. She would ask herself questions about how her character lives, and what they love to eat.

The actress said, "I've never been scared of what's underneath the fabric." And we believe her because not long ago, Florence proved it by wearing a pink transparent Valentino dress and published the photos on her Instagram. After that, she responded to all the haters, "Grow up. Respect people. Respect bodies. Respect all women. Respect humans. Life will get a whole lot easier, I promise." It became a manifesto for all the women that have had to deal with inappropriate comments.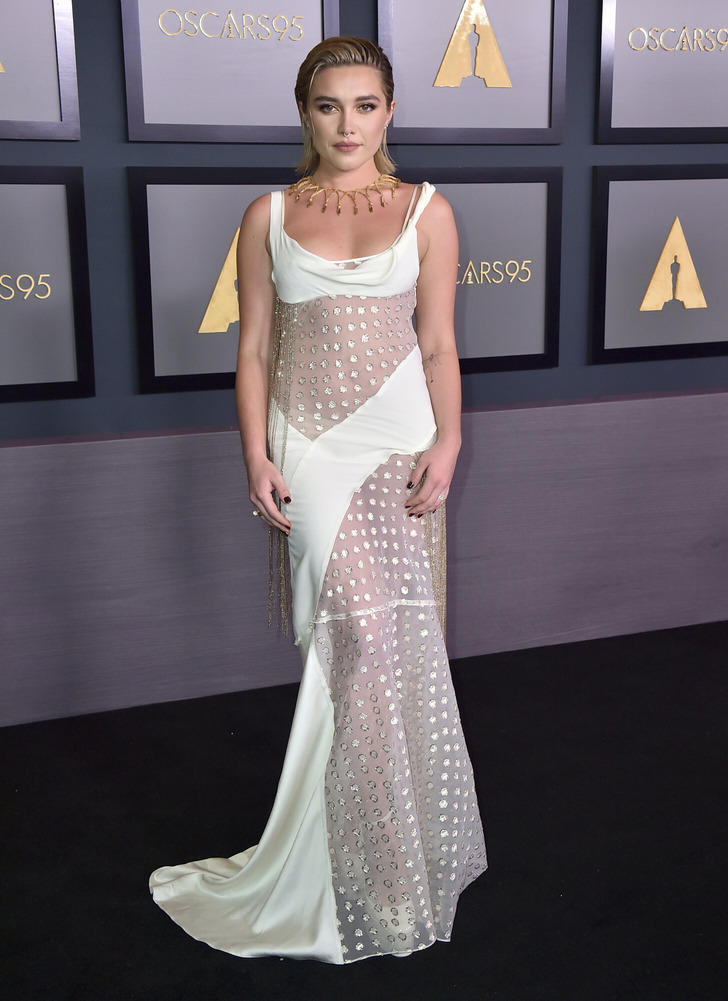 Jordan Strauss/Invision/East News
Florence says that she is a person like everyone else. And while she looks great on red carpets, she also sweats during her workouts, has acne when she's stressed, and has hairs growing above her lip. And she's not ashamed of her body. Hiding the fact that she loves eating is not in her plans.
Do you believe that actresses should focus on their looks, or do you think that talent matters more than anything else?
Cheery
/
People
/
How Florence Pugh Said "No" to Hollywood Diets, Accepted Her Natural Beauty, and Put Haters in Their Place