Susan Sarandon's Daughter Said Being a Child in a Family of Stars Was Like "Growing Up in the Circus." The Actress Took No Offense, and Made a Clever Retort
Susan Sarandon, the Oscar-winning actress beloved by many, was able to combine a stunning acting career with the role of mother to three children. Her eldest daughter, Eva, calls the opportunity to grow up alongside such a star mother a "unique experience," but also speaks of it as "being part of the circus."
Motherhood didn't come easy for Susan, in part due to her endometriosis. The disease resulted in her giving birth for the first time at almost 40 years old. The star instantly made headlines in newspapers and magazines; they didn't miss the opportunity to speculate about her decision to have a child "so late." But she ignored other people's opinions — especially the people who told her, "You're crazy, don't do it," — and went on to have two more children.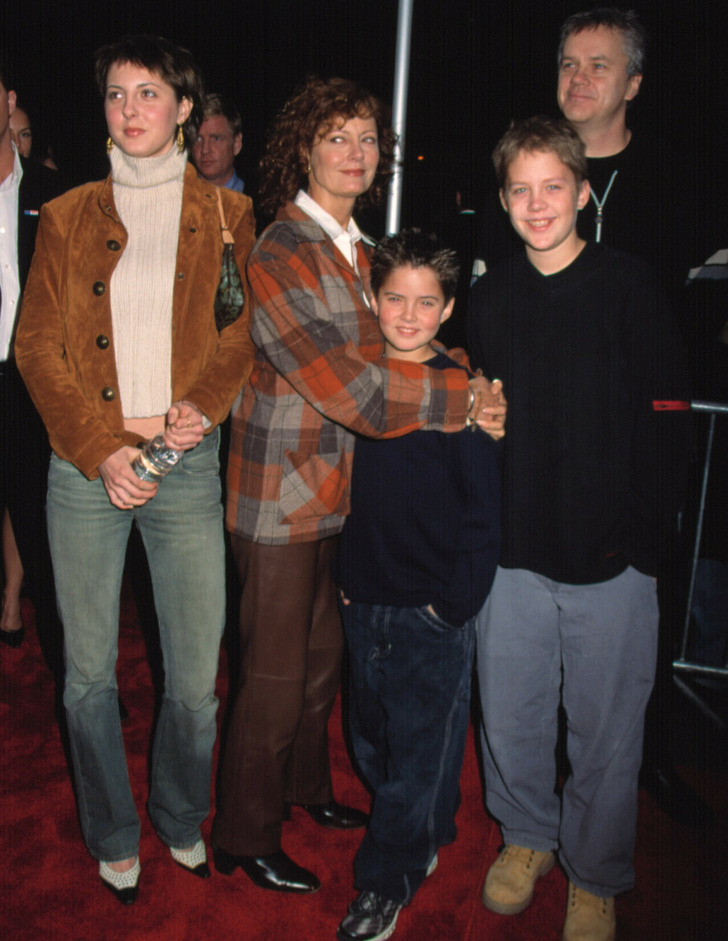 CJ Contino / Everett Collection / East News
The actress had Eva with Italian director Franco Amurri, and her sons Jack and Miles were born in a marriage with actor and director Tim Robbins. At first, Sarandon didn't think it was necessary to leave the kids at home when she went to work on films. The actress said, "I've dragged my kids all over the world." She believed that traveling helped kids develop, and she did everything to give her children the experience of getting to know other cultures. She claims, "I've always felt that as a parent, that one of your main duties is to be a memory maker."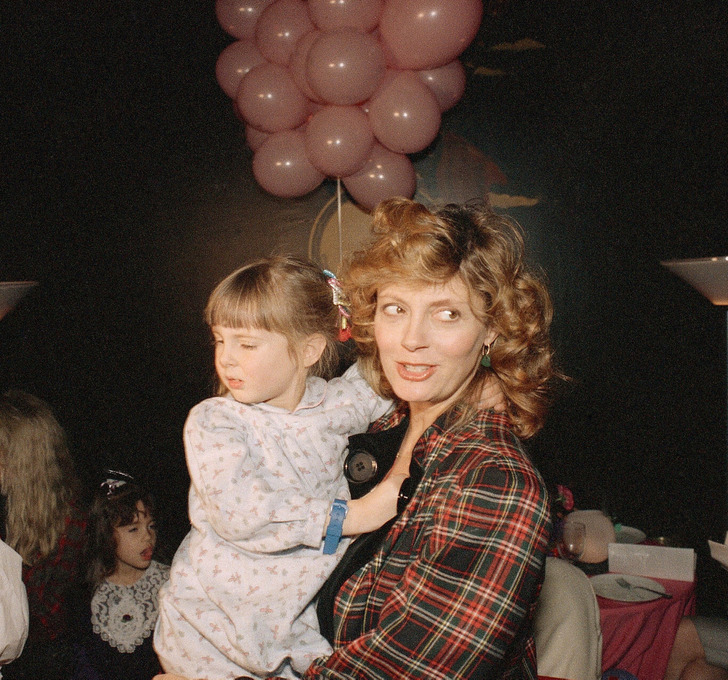 MARIO CABRERA / ASSOCIATED PRESS / East News
For the main part of their lives, her children grew up in New York City. Sarandon chose this city so that their social circle could be as wide as possible. She also believed it was important for her daughter and sons not to take their position in a privileged family for granted. She did not want them to become isolated from society.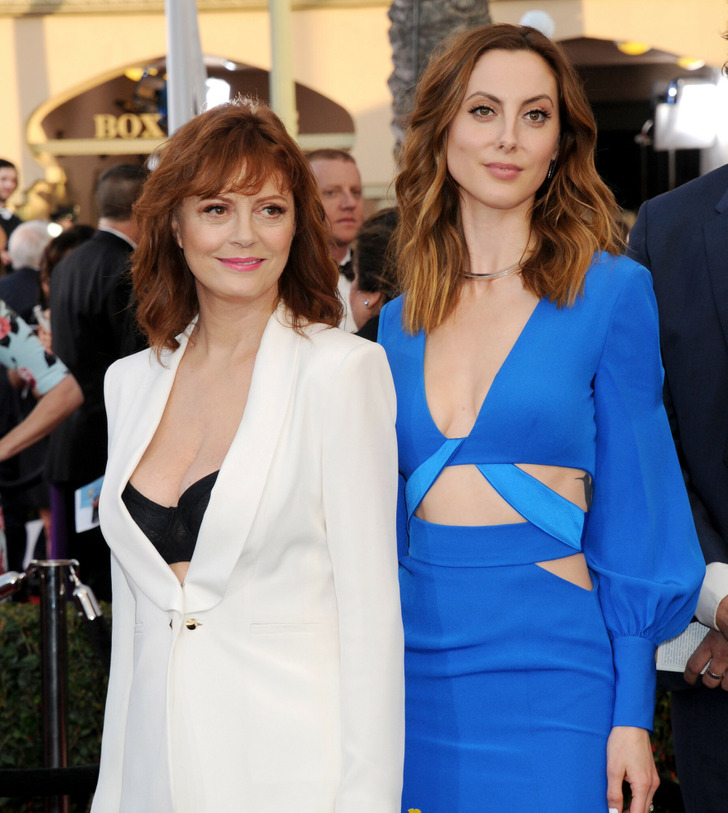 Gilbert Flores / Broadimage / East News
Her older son, Jack, grew up and became a famous director and writer. Her younger son, Miles, is an actor and musician. But her daughter, Eva, attracts the most attention from the press. She's starred in many series, and got the main role in the film Middle of Nowhere, but decided to become a mother to 3 children, businesswoman and blogger. Her mom inspired her to make this step. Eva said in one of her interviews, "I think the biggest lesson there was just the permission to want a lot for yourself, career-wise, as a woman."
Sarandon's daughter often talks about her upbringing and unusual childhood. And when a fan on TikTok asked her once again if she grew up around celebrities and their children, Eva gave a detailed response, comparing her experience to that of children growing up in a circus troupe. "People who grew up in the industry sometimes liken the experience to growing up in the circus," the former actress revealed.
She talked about how, during the times when her parents were filming a movie or a TV series, she'd spend a lot of time with the other actors, the film crew, their families and children, and for a while they became close like a family. And then the project would end and people would go back to their regular lives, which could sometimes be sad and disorienting.
Eva said that this unique experience left her not only with many memories of different wonderful people, but also serves as a connecting link between her and other children "who grow up in this strange world." The video with this answer quickly went viral and did not go unnoticed by Susan Sarandon, who tries to keep up with modern trends, monitors her children's social media, and doesn't intend to hide it.
"I think normal is very overrated," the star said, and added, "I think everyone likes to go to the circus, so I don't see any problem with that as long as all the animals don't get too out of control." She believes she gave her kids the best thing she could — an idea of their place in the world. She taught them to be flexible and adapt to their lives. Susan jokes, "I'll talk to her therapist, but I don't apologize."
Preview photo credit MARIO CABRERA / ASSOCIATED PRESS / East News
,
Gilbert Flores / Broadimage / East News
Cheery
/
Films
/
Susan Sarandon's Daughter Said Being a Child in a Family of Stars Was Like "Growing Up in the Circus." The Actress Took No Offense, and Made a Clever Retort