The First Sign Language Interpreter in the History of Super Bowl Was So on Fire That She Even Outshone Rihanna
The 2023 Super Bowl was memorable not only for the game itself, but also for Rihanna's pregnancy. It was her first appearance on stage since 2018. But she wasn't the only one that drew people's attention. The 20-year-old hard-of-hearing sign language interpreter during Rihanna's performance became a social media star. It's impossible to count the TikTok videos that have now been made about this talented girl. Some people think that she even outshone the headliner.
20-year-old Justina Miles is the first deaf sign language interpreter of Super Bowl. And that's not her only achievement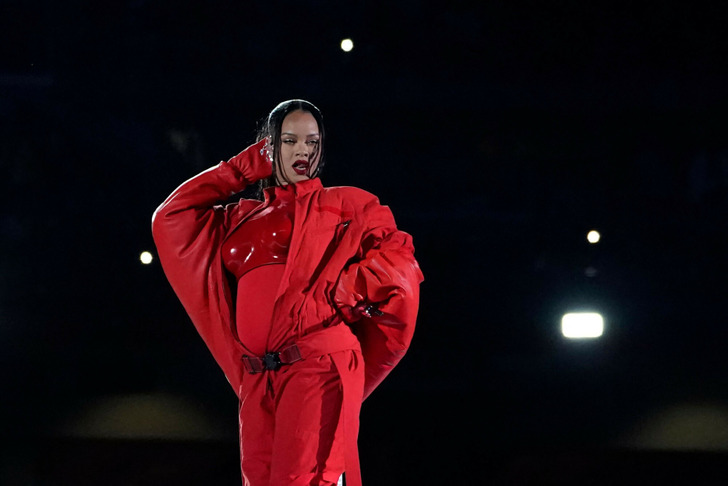 TIMOTHY A. CLARY / AFP / East News
American Sign Language (ASL) interpreter Justina Miles was able to prove in just 13 minutes that she is an incredibly talented performer and a fiery dancer. Her performance went viral on TikTok and gained over 7 million likes.
According to the interpreter, she'd already had the experience of interpreting live performances in sign language. In October, the girl worked at a concert for Lil Nas X. But at this larger event, Miles performed for the first time, and she worked like a true professional.
Justina said she was incredibly grateful for the opportunity to be part of "American history, Black history, and Deaf history."
Not only is it an overwhelming inspiration to be the first woman to perform at the pregame and halftime show, but to be Black and Deaf as well. That shows real inclusivity and big baby steps towards true accessibility. I'm so glad the world — deaf and hearing — enjoyed one of the biggest moments of the year together!
It seems that Justina has a lot of talents. The girl was part of the US national team that participated in the 2021-2022 Deaflympics, which took place in Brazil. The athlete was part of the track and field team. Miles did not return without a reward; she won a silver medal.
Currently, Justina is studying at the medical school of Bowie State University and is a member of the cheerleading team.
Miles was able to convey the energy of Rihanna's hits and got lots of positive feedback online
The viewers loved the performance, and Twitter was flooded with the photos and videos of Miles. And Justina's Instagram page now has over 200,000 subscribers.
Justina is proud of being able to attract public attention to the deaf and hard of hearing community
After the enormous success, the girl wrote an important post on her Instagram page. She explained that she wants more festivals and other events to be accessible to the deaf. She says that deaf people want to be part of the society: "Just imagine what barriers we can break with true inclusivity and accessibility, where they don't have to do extra work accommodating themselves and simply just join in with the rest of the world." And she promised she would do everything she could to make this happen.
Cheery
/
Music
/
The First Sign Language Interpreter in the History of Super Bowl Was So on Fire That She Even Outshone Rihanna