16 Stars' Intriguing Nail Designs That Were More Eye-catching Than Their Outfits
The history of manicure began in the early 20th century. Society's stereotypical thinking did not allow for the painting of nails in bright colors, so the most common shades of nail polish at the time were pastel and transparent. However, over time, attitudes toward manicures have changed dramatically. Now, brighter nail polish colors and bolder designs are not only standard procedure, but can also be a key part of any fashion look.
Rita Ora
Cardi B
Selena Gomez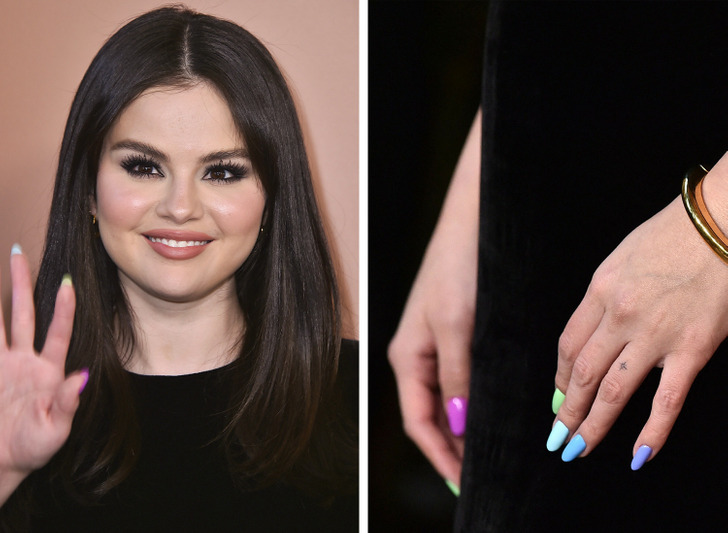 Jordan Strauss/Invision/East News
,
LISA O'CONNOR/AFP/East News
Harry Styles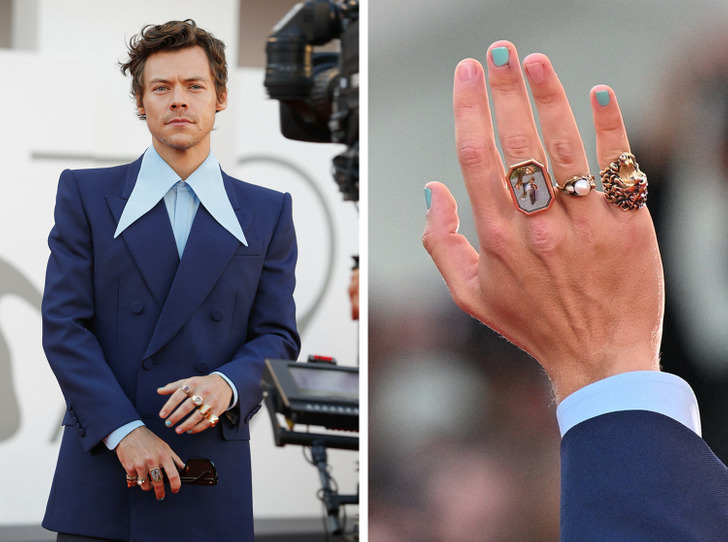 Rick Gold/Capital Pictures/Capital Pictures/East News
,
TIZIANA FABI/AFP/East News
Anne Hathaway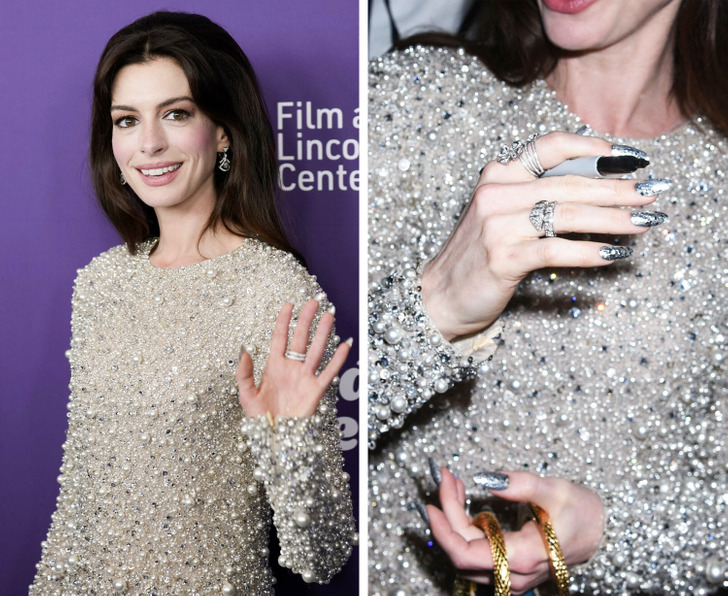 Charles Sykes/Invision/East News
,
MM/ABACA/Abaca/East News
Isabelle Boemeke
Blake Lively
Precious Lee
Iris Law
Dove Cameron
Dua Lipa
Anya Taylor-Joy
Liza Koshy
Vanessa Hudgens
Doja Cat
Megan Thee Stallion
When you're choosing your next nail design, what are your references?
Preview photo credit gilbertflores@broadimage/Broad Image/East News
,
nailsbymei / Instagram
,
Rick Gold/Capital Pictures/Capital Pictures/East News
,
TIZIANA FABI/AFP/East News