41-Year-Old Paris Hilton Became a First-Time Mom and Now Dreams of a House Full of Children
Many thinkers, writers, and poets have ascribed magical properties to love as though it has the power to change a person completely. Life itself has proven this time and again. Paris Hilton, the most famous socialite of the noughties, has become another prime example of this. She was ready for anything when it came to a trendy party. And who knew that years later, she would choose a quiet family life away from the paparazzi.
World-famous party girl
Paris first stepped into the limelight back in the late 1990s when she became one of New York City's most famous party girls. As a daughter of a multi-millionaire and an actress, Richard and Kathy Hilton, she could afford to lead a life of luxury and happily did so.
From an early age, she had a rebellious nature, which her parents couldn't tame, despite their strict methods of upbringing. Paris would sneak out of home and school to go to various social gatherings, and her mother would end up finding out where she had been from the newspapers.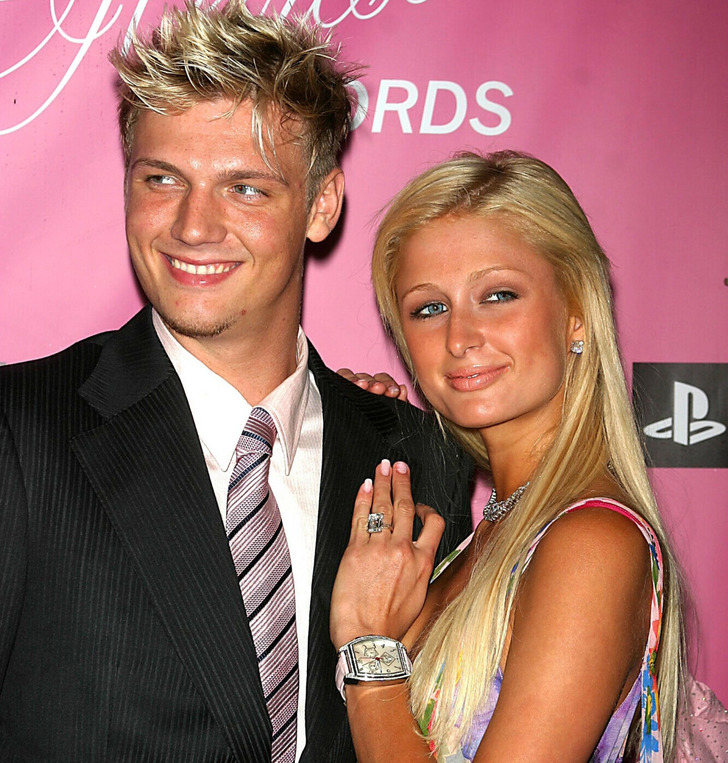 Courtesy Everett Collection / East News
Over the years, her popularity only kept growing. She was called a phenomenon, as apart from her striking looks and rebellious behavior, Paris had no talent to boast of, according to those around her. She had no acting skills and couldn't sing or do anything else to impress the public, but people wanted to see her, they wanted to know more about her life.
And the famous blonde shared the details of her turbulent personal life without hesitation. She spun tales of romance right in front of everyone's eyes. Among Hilton's partners were actors Edward Furlong and Chris Zylka, singer Nick Carter, Good Charlotte guitarist Benji Madden, and many other celebrities. Several times Paris's relationships even went as far as an engagement, but none came to a wedding.
The man who changed everything
Years passed, and in the eyes of the public, Paris still remained the party queen with a little dog in her hands. As a grown woman, who had built a successful business on her former popularity, she began to grow tired of that fame. Hilton had become a hostage to her image and wanted to be rid of it by any means necessary.
"People think because of the character I played — people assume before they meet me that I'm a really ditzy dumb blonde. With everything that's happening, though, with my business, I think people can understand that you couldn't possibly get this far being a dumb blonde," complained Paris in an interview. She had long since stopped being a rebel and dreamed of a family and peaceful happiness.
Paris had known her Mr. Right for years. Carter Reum grew up in the same circles as her. But it wasn't until they were 39 years old that the pair got to know each other better. The very first time that they ended up at the same table in the company of their friends, Hilton knew she was looking at "the one." A beautiful romance sparked up instantly. And just a year later, he proposed to his sweetheart.
Unlike the young Paris, as an adult, she didn't make a reality show out of the relationship. She treated this relationship with care, only occasionally allowing herself to share a photo with her fiancé on social media. Even at the engagement party, the only guests were their family members.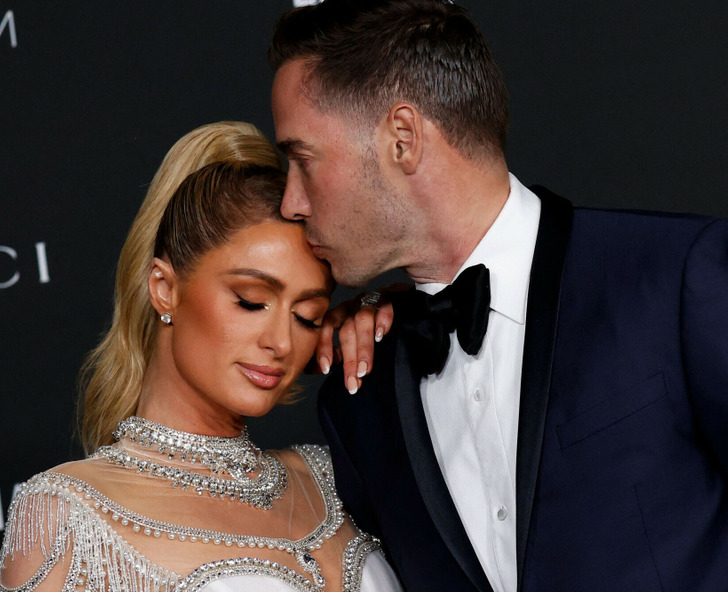 MICHAEL TRAN / AFP / East News
On their anniversary, Paris shared that never in her life had she even remotely imagined that love would be like this. She addressed her fiancé with gratitude: "You have changed my life in so many ways and made me become the woman I was always meant to be. And I have never felt happier or more alive." And for the first time ever, being with Carter Reum, Hilton started talking about children.
"I finally just have a real life."
After the wedding, Paris desperately tried to get pregnant. According to her mother, the star was obsessed with the idea. However, all IVF attempts failed. And then Hilton's long-time friend, Kim Kardashian, told her about her own experience with a surrogate. On top of that, she introduced her friend to the doctor who had helped her become the mother of her two youngest children.
"I'm really excited just to move on for the next step of my life and finally just have a real life," said Paris about her biggest dream. She was already coming up with names for her future children — a girl would definitely be called London — and couldn't stop saying that she now feels that becoming a mother is the meaning of life.
They say love can change a person beyond recognition. Paris Hilton has gone from being one of the world's most scandalous celebrities to becoming a loving wife and keeper of the hearth, for whom home is the coziest and dearest place in the world.
As for her biggest dream — she had her first child on the 24th of January, 2023. But something tells us this is just the beginning, as the new mom says her main goal now is a house full of children.
Do you know similar examples of love changing a person beyond recognition? Tell us in the comments.
Cheery
/
Family
/
41-Year-Old Paris Hilton Became a First-Time Mom and Now Dreams of a House Full of Children