"Best part of my whole life." Kris Jenner Has Given Birth Six Times and Loves It So Much That She Even Delivered Her Daughter Kylie's Baby
Kris Jenner started a thriving family empire. The reality star and businesswoman has even been called a "Momager", as Kris has not only managed to raise six children but also to instill an entrepreneurial streak in them and help them build their own businesses. In this article, we reveal the Jenner-Kardashian matriarch's principles in parenting and why she considers pregnancy to be the best time of her life.
She gave birth to six children the old-fashioned way.
Just think about it, Kris has spent over four years of her life pregnant. The celebrity has given birth to five daughters and one son. The businesswoman admits that each pregnancy was a happy time for her. "Best part of my whole life. You've got to really love it to do it six times. I mean that's a lot of years being spent pregnant."
Jenner considers herself to be luckier than her daughters. Kim, for example, had to deal with placenta accreta during childbirth. All of Kris's pregnancies went without a hitch: "I had the greatest pregnancies, and I had great deliveries. And I had them all naturally, so I didn't have C-section and all the other complications that can go along with it. I got very lucky."
She only got pregnant after marriage.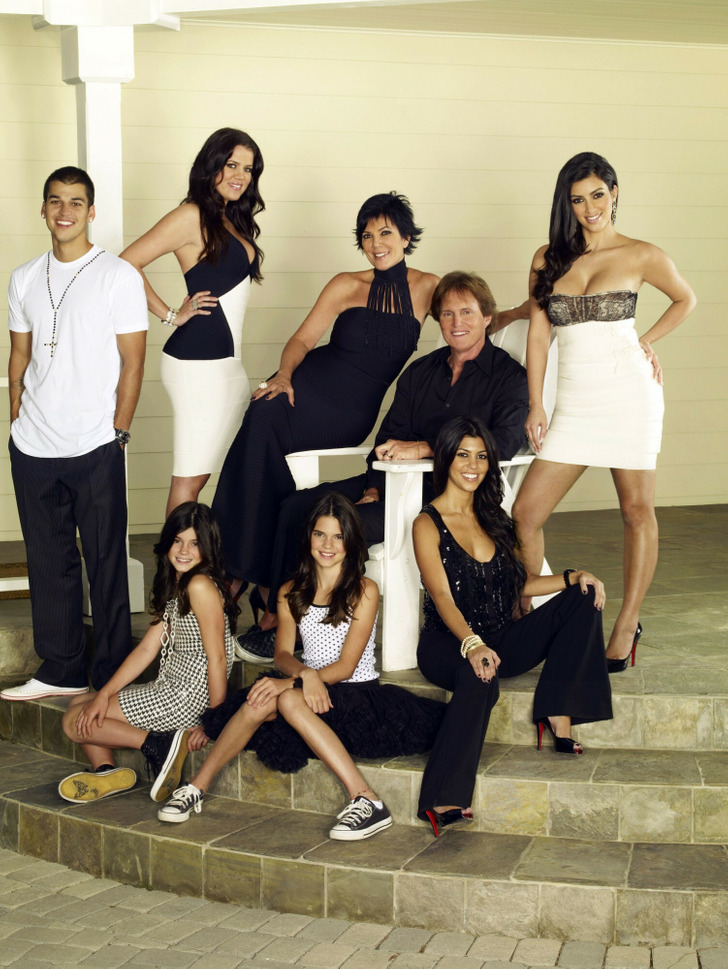 E! Network / Courtesy Everett Collection / East News
Kris Jenner has been married twice. In her marriage to lawyer Robert Kardashian, she gave birth to four of her eldest children — Kourtney, Kim, Khloe, and Robert. With Olympic athlete Caitlyn Jenner, who has gone through a gender transition, the reality star has two daughters, Kylie and Kendall.
The matriarch herself was only thinking of having children while married: "I had Kourtney nine months, two weeks and two days later. And I know that because all the Armenian ladies were probably counting. I'm very old-fashioned." Jenner's five children have already had kids of their own, and almost all had them out of wedlock. But mama Kris doesn't even think about judging her children because she realizes that now is a different time.
She started the family business when she was still a child.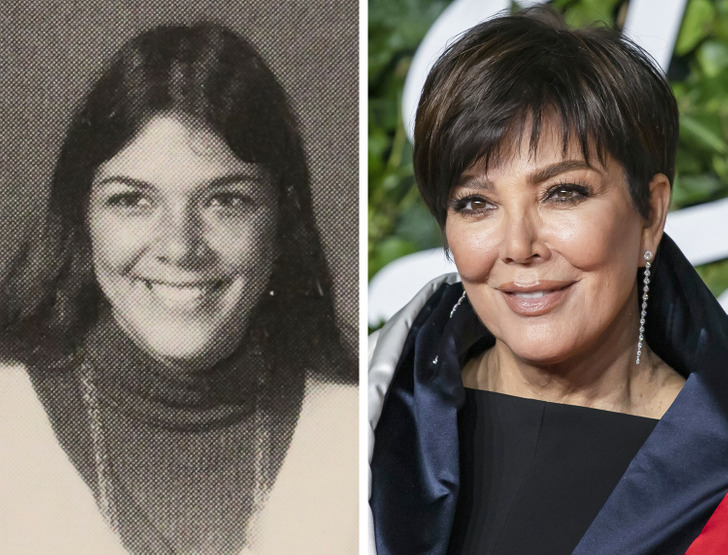 Coleman-Rayner/EAST NEWS
,
Sebastien Courdji/KCS/East News
The reality show Keeping Up With the Kardashians ended after 20 seasons, and now a documentary series about the Kardashian-Jenner clan is out on Hulu. The number of Kris's and her children's followers on Instagram is comparable to the population of Brazil, and each child has at least one successful business — a cosmetics line, a product line, or a clothing brand. However, Kris started working with relatives long before this success.
The star admits that she started working in her grandmother's candle shop when she was 13 years old. According to Jenner, that experience was her starting point. The business is on a different scale now, of course, but the family approach to running it remains the same.
She was always close with her own mother.
Even though Kris wasn't born into a large family (Jenner has one sister), the role model of her mother as the head of the family has been present for her since she was born. The star admits she's always been close with her own mother.
Marie Jo Campbell is known to everyone as MJ. She turned 88 this year, and Kris congratulated her on this occasion with a heartfelt post on her Instagram: "You are my best friend, my heart and my hero! Thank you for all you have done for me and every single memory we have made together! I thank God for the blessing to have you as my mom and I am so thankful for all we have been through together and the family we have built."
She found her best friends in her children.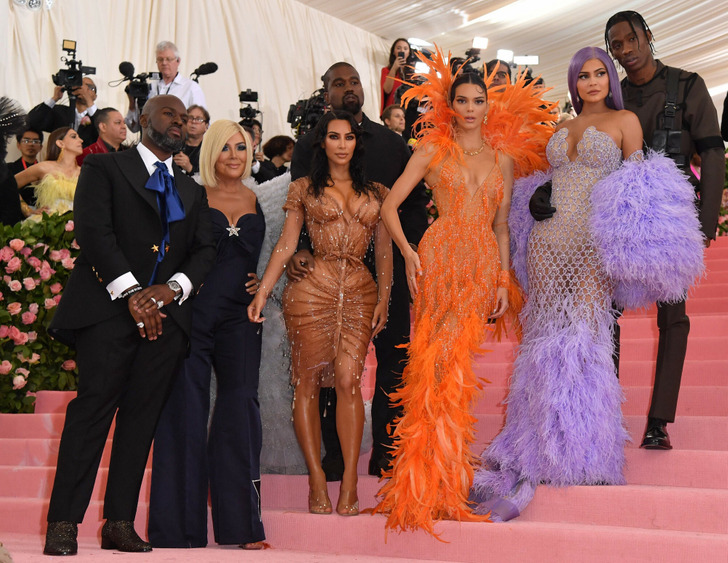 ANGELA WEISS/AFP/East News
Kris had her first child at 23 and her last at 41. Jenner has a special relationship with each of her children. And it seems that the star doesn't even think about comparing one offspring to the other. Perhaps it's this principle of parenting that has helped to maintain peace within the family.
The celebrity works hard, but her priority has always been, is, and always will be her children. Kris advises parents to really listen to their children and pay attention to them. In her family, she not only plays the role of a mother but also of a best friend. According to Jenner, time is something that only you can give to your children, and that makes it one of the most precious gifts.
She found her children to be her calling.
Questions about one's calling and the meaning of life might make some feel uncomfortable but not Kris. When Jenner is asked about her main purpose in life, she easily finds the answer: "The thing I focus on is just really helping my kids find in life what their passion is and helping them figure out a way to make it a career." According to the star, the joy and beauty of the process bring her satisfaction and she appreciates every moment spent with her family, working and relaxing.
She delivered her daughter's baby.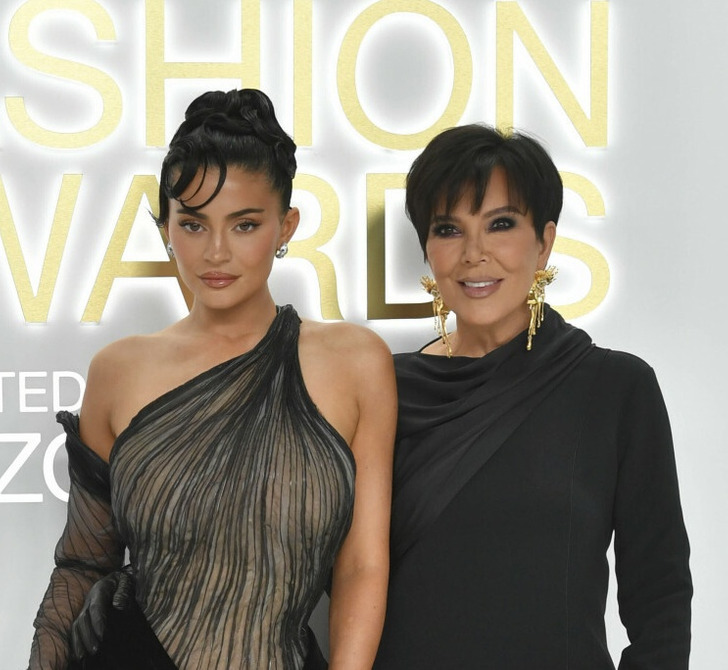 NDZ/STAR MAX/IPx/Associated Press/East News
For anyone who has seen at least one episode of the reality show with the Jenner-Kardashian family, it's obvious that Kris has a very close relationship with her children. We can say with confidence that the bond is even stronger than you might think. It was Kris who delivered Kylie's first baby. Baby Stormi came into the world under conditions of total sterility at the hospital. Kylie Jenner later said that she never wanted anyone else to be by her side during the childbirth.
She's waiting for Kendall to give her grandchildren.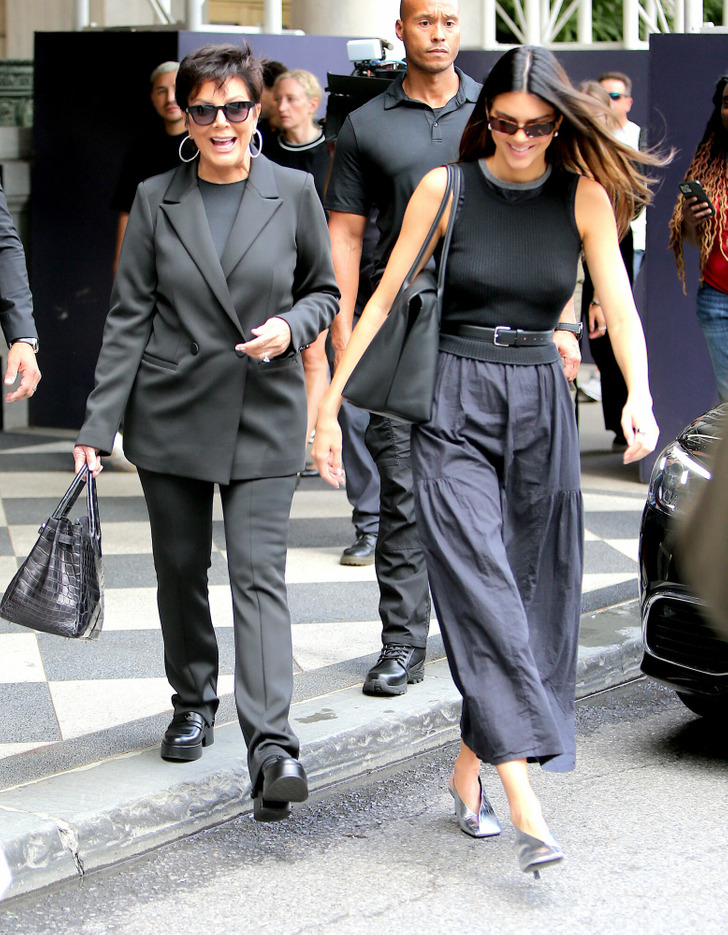 Dylan Travis/ABACA/Abaca/East News
Model Kendall Jenner is Kris's only daughter with no children. At 27, she is totally focused on her career. The matriarch of the family seems to be getting worried, but she's doing it half-jokingly and half-seriously. Chris will sometimes text Kendall with a friendly message about the ticking clock. Moreover, momager isn't the only one in this family waiting for this pregnancy. Kendall's younger sister Kylie doesn't hide her enthusiasm about it, either.
She attended nine births.
Kris is now 67 and enjoying her status as a grandmother. The number of grandchildren has been steadily increasing, and currently, she has 12 of them. The star admits she has been to nine of the dozen births and each time has been a real celebration for her. One of the happiest moments of her life was the birth of Kourtney's first son, Mason: "That was incredible because Kourtney delivered her own baby and put him on her tummy and that was really a great moment."
Did you grow up in a large family or were you an only child? And do you have any experience of doing business with relatives?
Cheery
/
Family
/
"Best part of my whole life." Kris Jenner Has Given Birth Six Times and Loves It So Much That She Even Delivered Her Daughter Kylie's Baby