The Story of Justin and Hailey Bieber, Whose Relationship Is Getting Stronger and Stronger Every Day Despite Haters' Predictions
Justin and Hailey Bieber have been through a lot in 13 years — you might have heard about the engagement several months after they broke up. The Biebers have had to deal with hate, criticism, and quite serious health issues, but these challenges have only made their love stronger.
Here at CHEERY, we took a look back at the important stages of Justin and Hailey's relationship. We're going to tell their story from the moment they met and became friends, to the time they quickly got married and had a few rough years of marriage.
2009-2015: just acquaintances
Justin and Hailey have known each other for a really long time. They first met in 2009, at a morning show. At the time, Hailey's father, Stephen Baldwin, approached Justin and introduced himself and his daughter to his future son-in-law. There was no love at first sight. Later, Bieber remembered that Hailey seemed very sleepy. "Her eyes were closed. She didn't care at all. I think her dad was in the industry, so she was a little jaded at that time."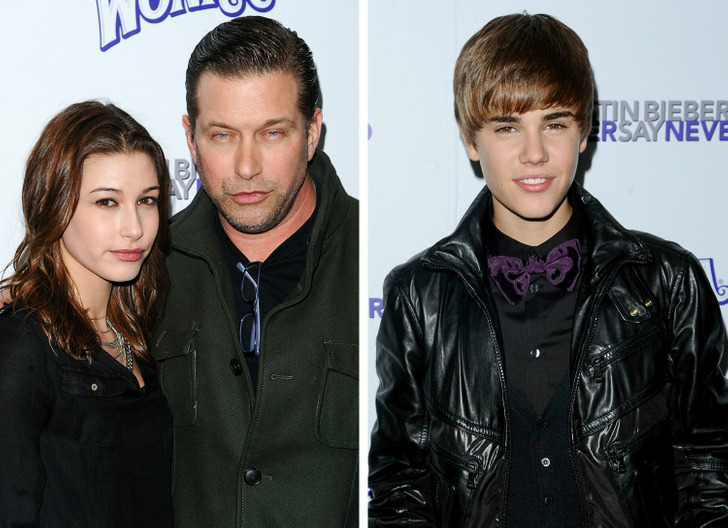 AP / East News
,
AP / East News
Several years later, their paths crossed again at the premiere of a documentary about Justin, Never Say Never. Hailey appeared on the red carpet with her father again. But nothing clicked because Justin was in a relationship.
2015-2018: "It's complicated"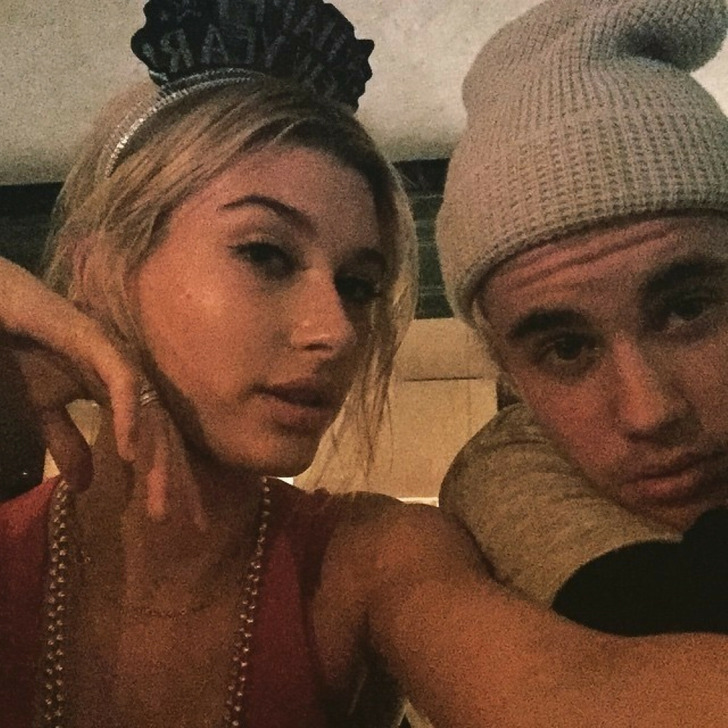 From 2010 to 2018, Justin was in a relationship with Selena Gomez, a Disney Channel star. They were on and off all the time, so during one of the off-periods, Hailey appeared in Bieber's life again. And in January 2016, Justin posted an Instagram photo where he was kissing Hailey.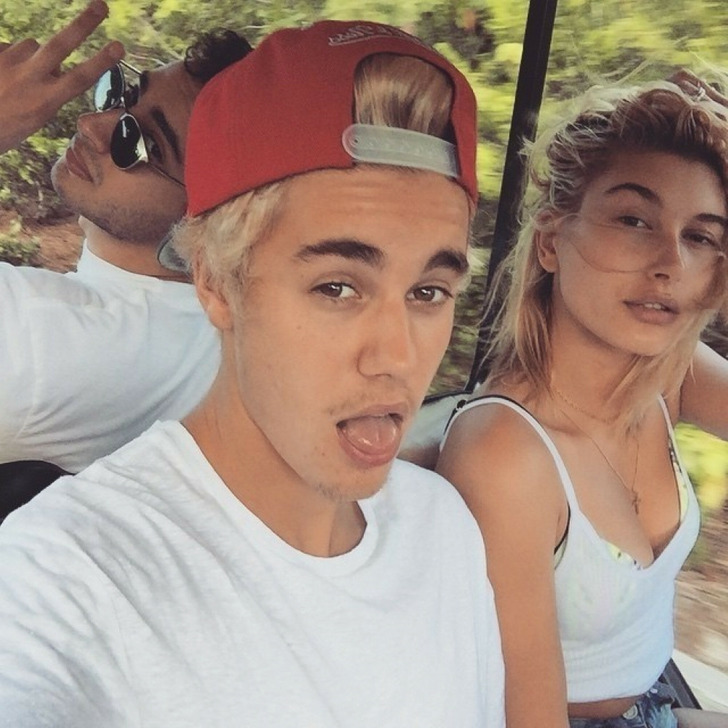 The couple didn't call their relationship exclusive, but they spent a lot of time together on vacations and at home. In one of his 2016 interviews, Justin said he didn't want to feel added responsibility for his girlfriend and didn't want to limit himself with a relationship, "What if Hailey ends up being the girl I'm gonna marry, right? If I rush into anything, if I damage her, then it's always gonna be damaged. It's really hard to fix wounds like that."

In November 2017, Justin gave his relationship with Gomez another chance, but it wasn't successful. Later, in the middle of 2018, Bieber was seen with Baldwin again.
2018: reunion and wedding
This time, their relationship was developing really quickly, but people didn't believe it would last. The fans were sure that Justin would get back together with Selena Gomez and discussed every little detail of every public fight between Bieber and Baldwin.

But in July 2018, Bieber proposed to Hailey, and in October, they said they were officially married. Later, Hailey shared that she was scared of getting married at the age of 21, but she knew that Justin would always be part of her life. The model also said that before the wedding, they had therapy to help them let go of their old grudges.
In November, Hailey Baldwin became Hailey Bieber on Instagram, and the newlyweds had matching tattoos. And on their first Christmas as a married couple, they had a son — a dog named Oscar. By the way, Justin's post with the "photo" of their future child made a splash. On April's Fool's Day, the couple decided to prank their followers and posted a photo of Hailey at the doctor's. The joke wasn't very successful. Justin and Hailey even had to apologize to their subscribers.
2019-today: test of strength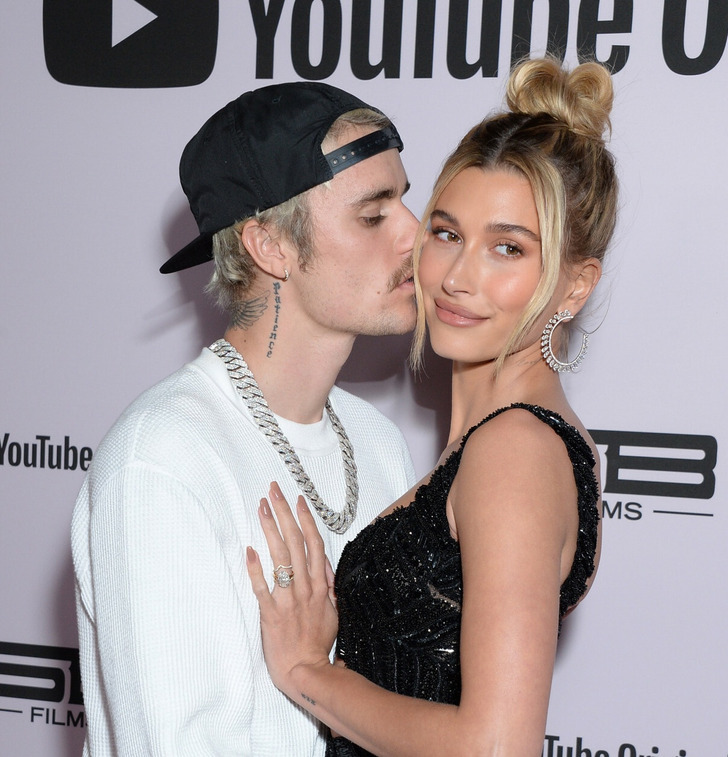 Gilbert Flores/Broadimage/Broad Image/East News
In 2019, their romantic feelings only got stronger. Justin even devoted a poem to his wife. He named Hailey "God's greatest creation" and said, "Things all around us just get better with time. I fall more in love with you every day!" And in October, one year after they got officially married, they exchanged vows in the presence of their close friends and relatives.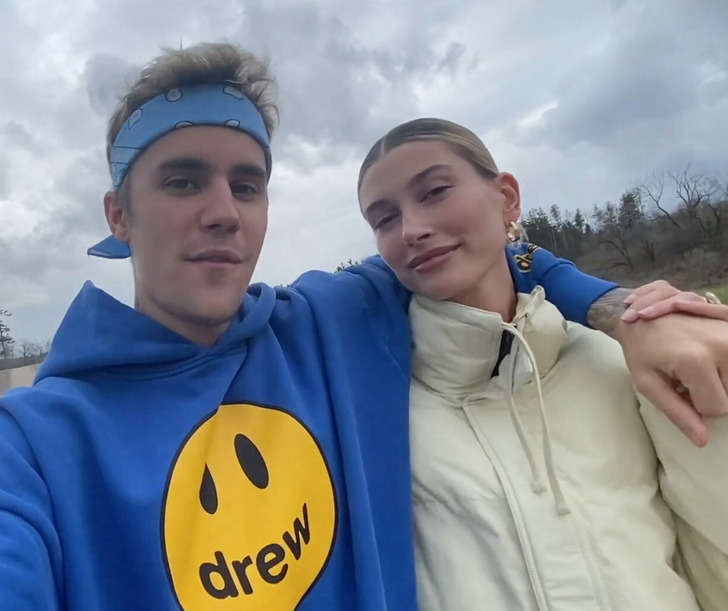 SB Projects/First Responders Chi/Ferrari Press/East News
One of the most attractive Hollywood couples also have bad days. In documentary series Seasons, the Biebers are talking about the problems they have faced in their marriage. Justin's depression, anxiety, past traumas — they are dealing with these issues together.

Even several years into their relationship, Hailey and Justin still have to deal with haters. When they appeared on the 2021 Met Gala red carpet, someone in the crowd started shouting Selena Gomez's name at them. Some internet users even thought that Hailey started crying, but the couple didn't comment on the incident.
The spouses closely follow the "in sickness and health" vow. For example, Hailey supports Justin in his battle with Lyme disease. And in March 2022, Hailey was hospitalized with a blot clot in her brain. Fortunately, she got medical help on time. But the problems didn't end there. In June, Justin said that concerts would be cancelled due to partial facial paralysis. The singer was diagnosed with a rare neurological syndrome, caused by the same virus as chicken pox and shingles.
Fortunately, Justin is already getting better, and doctors say he will have a full recovery. Health issues only bring Justin and Hailey closer together. In a recent interview, Hailey shared that Justin slept in the hospital ward with her while she was there. She said that such situations have made them closer, the closest they've ever been.
Do you believe in early marriages? How long did you date your partner before you got married?
Cheery
/
Family
/
The Story of Justin and Hailey Bieber, Whose Relationship Is Getting Stronger and Stronger Every Day Despite Haters' Predictions