To Help His Family, Tom Cruise Started Working at 11, Giving His Mom Foot Massages and Taking Care of Her During Her Entire Life
When you look at the stars shining on the red carpets, it sometimes seems like they achieved their success easily. However, this is not true for Tom Cruise. He worked everywhere he could from the age of 11 to help his mother and 3 sisters. And later, as a famous actor, he proudly brought his mother to movie premieres and took care of her for decades. After all, she was the one who saw his talent first, pushed him toward acting, and was a true support in Tom's life.
Tom Cruise's childhood was neither simple, nor calm. An explosive father, poverty, constant moving, and changing 15 schools — all these things led to Tom just losing himself in life. These mixed feelings pushed him to sports, which seemed to be the only escape from his problems. Tom was obsessed with achieving success as a hockey player, but a knee injury destroyed his plans.

It was then when the future star's mother gave him a new idea: try out for the school play. And it changed Tom's life.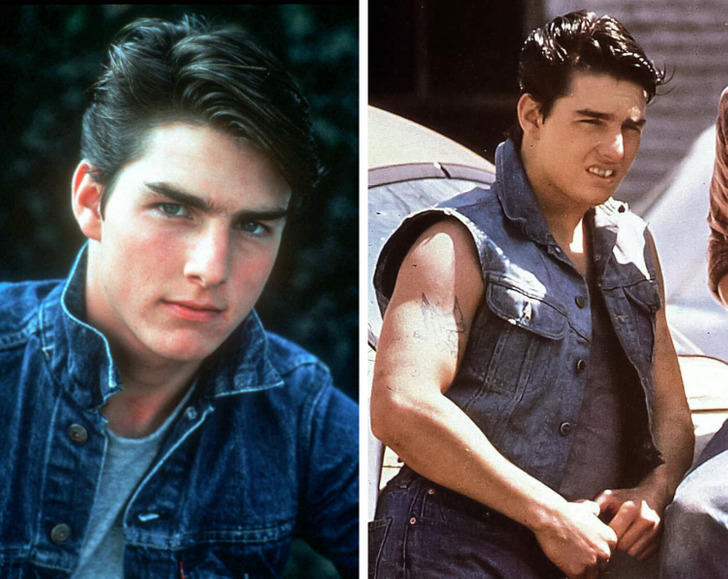 Zoetrope Studios / AMLF / Collection Christophel / East News
,
East News
Tom Cruise in 1982 (left) and in the same year on the set of The Outsiders (right).
Tom got one of the main roles in that play and after the performance, he realized it was what he wanted to do for the rest of his life.
"After the show, Tom came home and said he wanted to have a talk with my husband and me. He asked for ten years to give show business a try. And we both wholeheartedly agreed, because we both felt it was a talent, and he should explore it because he was so enthused about it. So to make a long story short, we gave him our blessing — and the rest is history."
Of course, this play was a major event for Tom's personality, but there was something else he got from his mother. It was an incredible love for hard work. Tom's parents got divorced when he was only 11, and Mary Lee met her new husband only years later. So, during all this time, the teenager worked in all sorts of places to help out his mother and 3 sisters.
«No job was too dirty or difficult for Tommy, as long as it paid money to help his mom out.»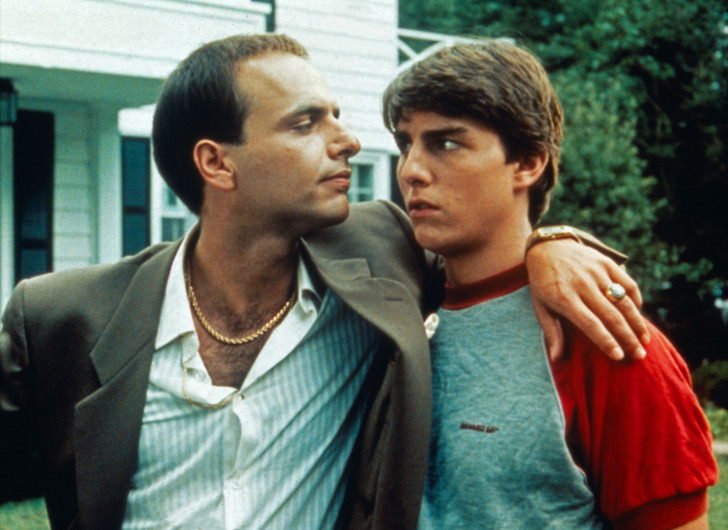 Tom Cruise on the set of Risky Business.
Mary Lee herself had 3 jobs and got ill. But she never complained and continued to work hard. Tom admired her strength, and he'd often remember it, even when he was an adult.

The family still struggled, and they even used food stamps.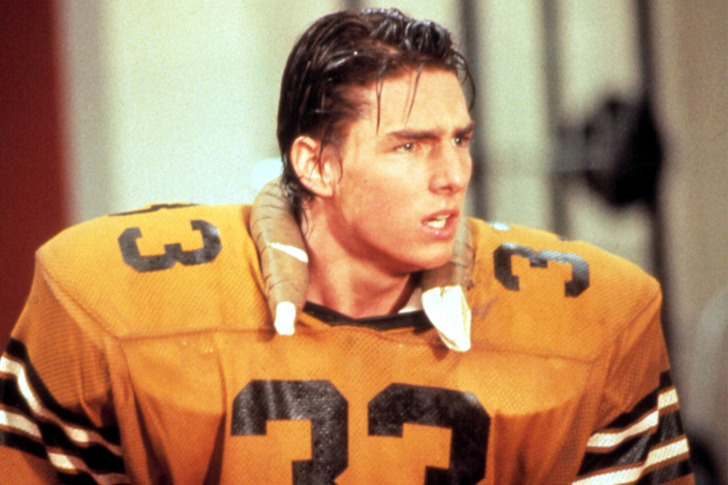 When Tom wasn't working or doing sports, he devoted all of his time to his mom.
"Every night I'd come home, bathe my feet and sit in the family room, and Tom would massage my feet for a half-hour."
At the age of 18, Tom went to storm Hollywood and became one of the most famous movie stars. But fame didn't change his attitude to the family and his mom. He'd often take her to movie premiers and talk about her with warmth.
"My mother is a very warm, charismatic woman. Very kind, very generous."
The actor remained close not only with his mom, but also with his sisters and nephews, who would often stay at his place. Mary Lee loved watching her son reveal his talents to the world. She said, "I can't describe the feeling that was there. It was just an incredible experience to see what we felt was a lot of talent coming forth all of a sudden. It had been dormant for so many years — not thought of or talked about or discussed in any way."

Mary Lee passed away in 2017, and this loss affected Tom deeply. Mary Lee was the source of his strength his entire life and it was thanks to her that the actor became a real star.
Cheery
/
Family
/
To Help His Family, Tom Cruise Started Working at 11, Giving His Mom Foot Massages and Taking Care of Her During Her Entire Life