Brooke Shields Reveals How Her Wise Daughters Helped Her Accept and Love Her Own Body and Age
Brooke Shields was regularly voted one of the most beautiful women, starring in popular films; many girls wanted to be like her. But Brooke herself only now, at the age of 57, has learned to accept herself, all thanks to her children, Rowan and Grier. In an interview, Brooke openly talks about what exactly motivated her to reconsider her attitude and finally feel more secure about herself.
Brooke became a star at an early age and effectively grew up in the spotlight. But that didn't spoil her. She wasn't eager to get into a romantic relationship too early. Brooke later said she regretted leaving it so long and attributed this decision to low self-esteem in her youth. Still, her personal life progressed, and in 1997, at the age of 32, Brooke got married for the first time. Tennis player Andre Agassi became her husband.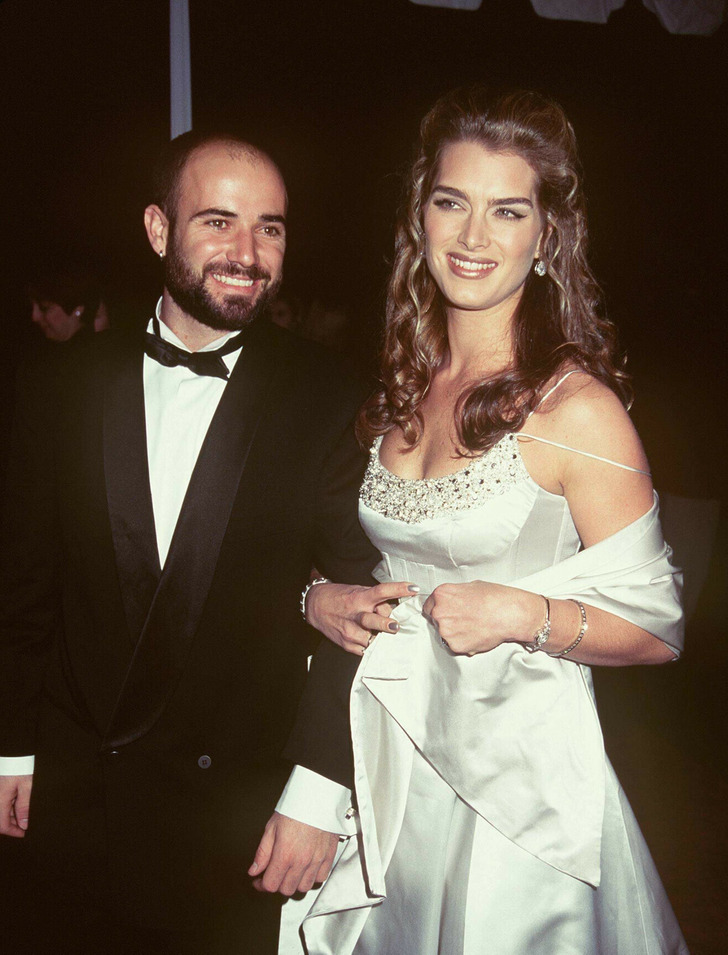 This marriage didn't last long, Andre filed for divorce before their second anniversary. And right after it was finalized, he got together with another famous tennis player. Brooke was devastated but soon met her new love. In 2001, she was already getting married for the second time, to screenwriter, director, and producer Chris Henchy.
Jim Smeal / BEImages / EAST NEWS
The two were happy together and decided to have children. But everything wasn't so easy. Brooke got pregnant several times, but problems followed. She spoke openly about being treated for infertility. The actress suffered multiple miscarriages before giving birth to her first daughter, Rowan, in 2003. She was 37 years old at the time.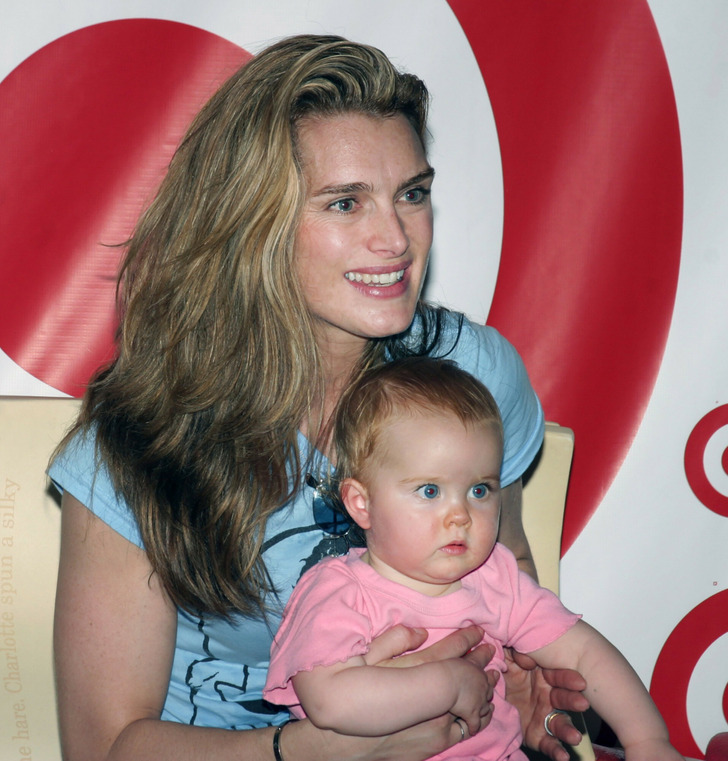 Courtesy Everett Collection / PHOTOlink / Everett Collection / East News
It would seem that once the long-awaited motherhood had arrived, the actress would have nothing but clear skies ahead. But this wasn't the case. Brooke was hit by severe postpartum depression. She coped with it with the help of strong antidepressants and therapy, and by writing a book about what it was like to become a mother and feel that the maternal instinct hasn't kicked in. Her candor on The Oprah Winfrey Show brought on some further difficulties.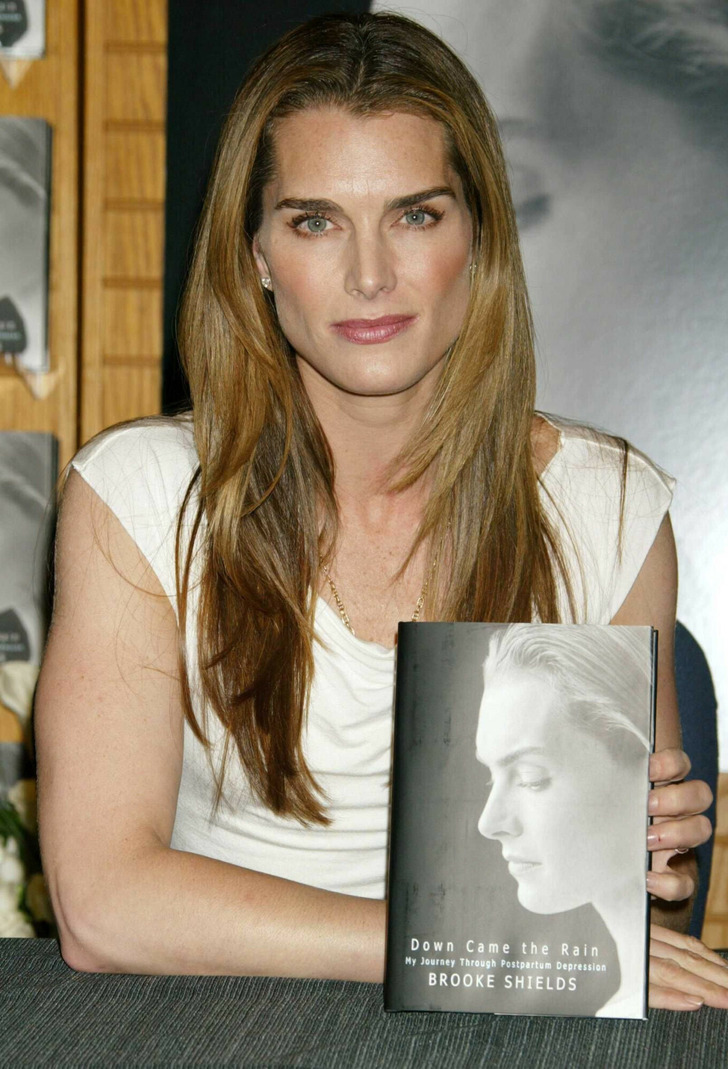 Brooke gave birth to her second daughter in April 2006 and named her Grier. Postpartum depression was far behind her, and she worked hard on becoming a good and loving mother. For this, she gave some credit to the therapy she underwent after Rowan's birth.
In a strange way, it was comforting to me when my obstetrician told me that my feelings of extreme despair were directly tied to a biochemical shift in my body. Once we admit that postpartum is a serious medical condition, then the treatment becomes more available and socially acceptable. With a doctor's care, I have since tapered off the medication but, without it, I wouldn't have become the loving parent I am today.
Over the years, both Brooke's self-perception and her attitude toward others changed. The model was repeatedly recognized as one of the most beautiful stars in her youth, so she resorted to various tricks to avoid being a threat to other women. She behaved modestly, sometimes making fun of herself, shying away, and making sure that her kindness toward men was not mistaken for flirting. Gradually, this turned into a complex that caused her self-esteem to plummet.
It's only now that Brooke has decided to be herself and worry less about what other people might think. Over the past few years, she has been recovering emotionally and says that now she feels better than ever.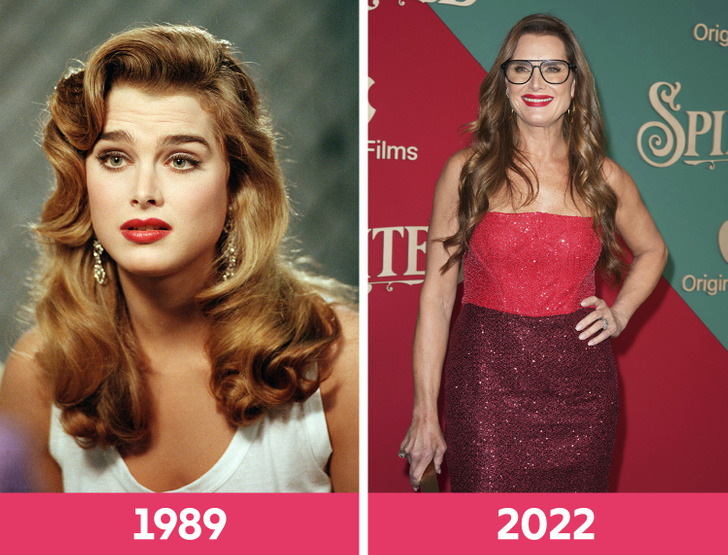 ASSOCIATED PRESS / East News
,
John Nacion / STAR MAX/IPx / Associated Press / East News
Her wonderful self-perception also has something to do with her body. The actress is in her 50s, so, in interviews, she sometimes gets asked how she feels about herself and her body at this age. Brooke answers honestly that she is eternally grateful to her body for allowing her to have children, as well as for being strong during illnesses and surgeries. It's this gratitude for her body that allows her to look and feel the way she does.
I don't think there's any shame. There's no shame in being older and getting older. There's a sense of pride, I think, that comes with it. But I don't want to wait for that pride to have to look like ancient wisdom. You know, I'm not stopping a thing I love doing. Yes, I'm limited in a lot of the physical activity, but I'm still going. So I want that message to be out there because I want, especially women over a certain age, in their 50s, to feel like they are at a new beginning.
Brooke said that this appreciation for her body, acceptance, and sense of self didn't come out of nowhere. It's all thanks to her daughters. She confidently stated that she'd watched her girls and their confidence, and decided to take a look at herself differently. This changed her life and her view of herself dramatically. It was because she saw how comfortable Rowan and Grier were in their bodies that Brooke accepted all the changes in her own body and started to feel better than ever before.
Brooke has a wonderful relationship with her daughters and calls them her greatest love and pride. A happy family and complete acceptance of herself is what makes a woman so radiant and inspiring to others.
How did you learn to accept yourself and your body? Have you learned anything from your loved ones that helped you with this?
Cheery
/
People
/
Brooke Shields Reveals How Her Wise Daughters Helped Her Accept and Love Her Own Body and Age