Daniel Craig Has Become the Highest-Paid Actor, and He Plans to Spend His Millions and Not Leave Them to His Kids
Over the past decade, Daniel Craig has gone from being a talented British actor to an internationally renowned movie star. However, he doesn't enjoy all the aspects of fame. Craig and his wife, Rachel Weisz, try to hide as many personal details as possible from the public eye and are determined to give their offspring a normal childhood. And as for their multimillion-dollar fortune, they want to find a more appropriate use for it than simply passing it on to the next generation.
Daniel Craig is not just a movie star, he's also a happy father.
The actor became a father for the first time in 1992 when his daughter Ella was born. Two years later, the girl's parents got divorced. Craig later noted that he was too young for marriage, and this was the reason behind the break-up with his first wife. However, Daniel never regretted his first marriage, as it gave him Ella.
The girl grew up with her mother, but Craig was involved in his daughter's life. As a result, the daughter followed in her father's footsteps and chose an acting career. The good relationship between father and daughter wasn't affected by Daniel's new marriage. At his and Rachel Weisz's wedding ceremony, Ella and Rachel's son from her first marriage were among the guests.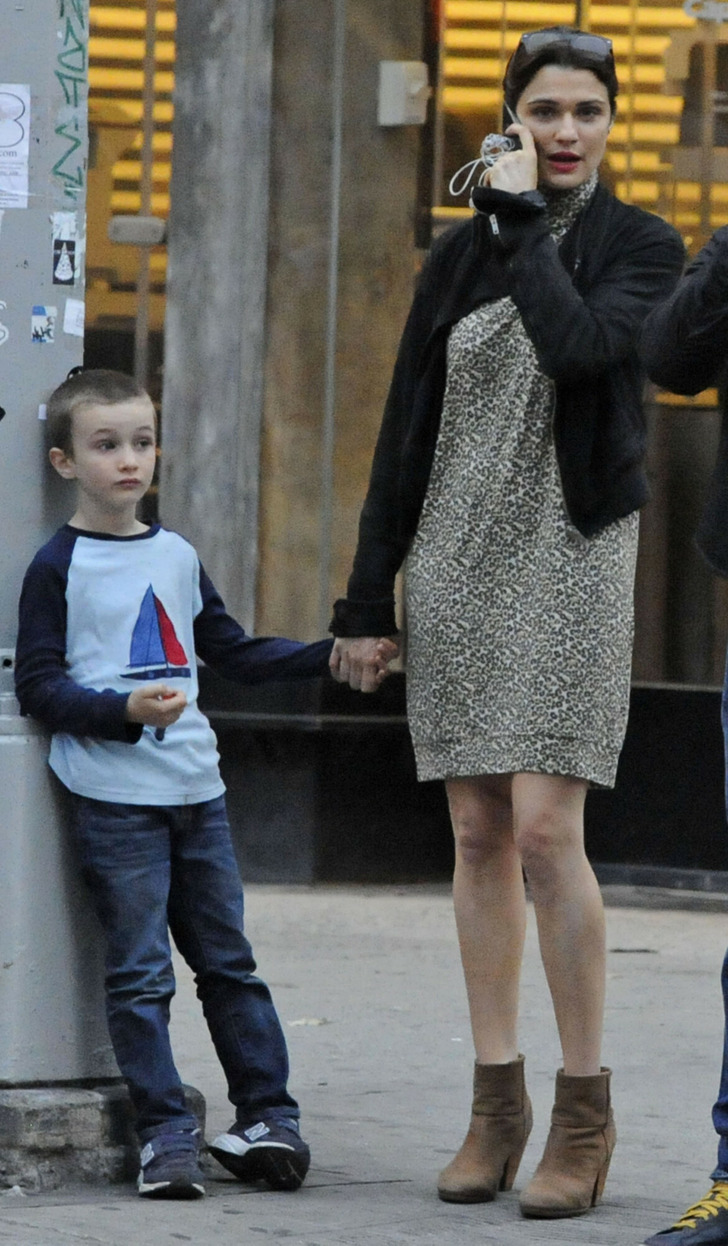 Amaya Geraldina/Ross Frank/ABACA/EAST NEWS
After marrying Weisz, Craig became a stepfather to the actress's only son, Henry. The boy lives mostly with his mother and Daniel in New York but spends some of the time with his father, Darren Aronofsky.
In 2018, Daniel and Weisz had a daughter. Both parents were over the moon. Rachel later admitted that it's unlikely she will want to have more children, so no further additions to the family are in sight.
The couple believes their offspring shouldn't have to pay the price for their parents' fame.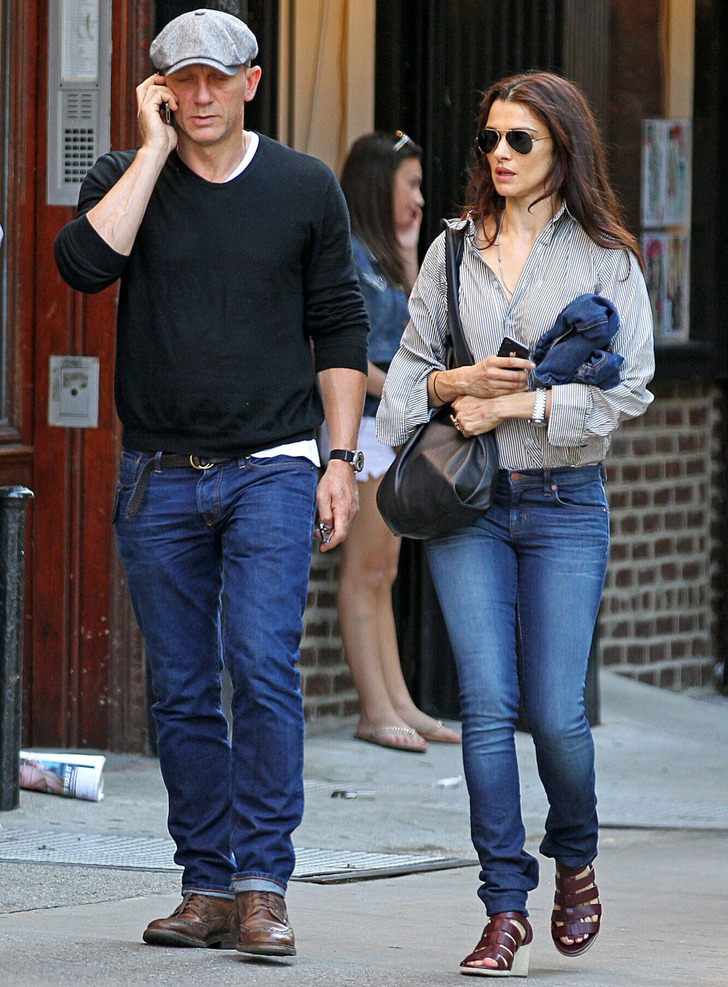 Felipe Ramales, PacificCoastNews.com/EAST NEWS
Daniel and Rachel take great care in keeping the details of their personal lives private. Since playing the role of James Bond made him world-famous, Craig has generally tried to avoid all publicity. He found world fame quite difficult to deal with, and it took him a long time to get used to the fact that any passer-by could be taking a picture of him.
The actor doesn't hide the fact that success has changed a lot in his life for the better, but notes: "There is a side of my life that I just choose not to share and not to discuss. I think people's private life is something private, and that's that." Moreover, Daniel tries not to use social media. He's genuinely wary of saying something that might later get him condemned by the entire online community.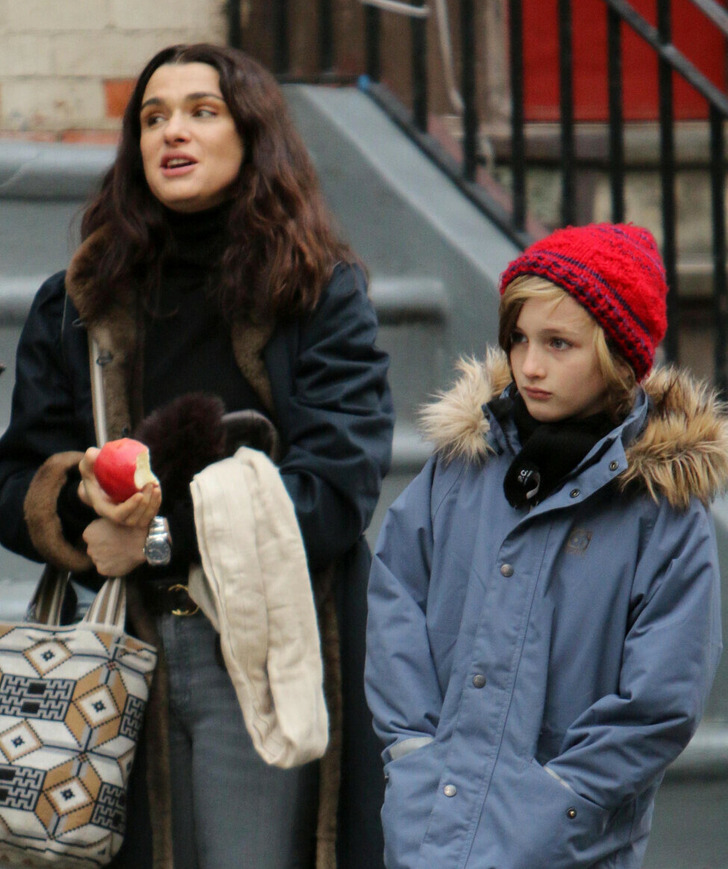 Luis Guerra/The Grosby Group/EAST NEWS
Daniel's eldest daughter is now 31, so she decides for herself how open she wants to be with the public. But the younger children, according to Craig and Weisz, still need protection. After all, Henry and Grace didn't choose to be born to famous parents, so they're entitled to an ordinary life away from the cameras.
Weisz herself started her career as a model at the age of 14. But she doesn't want this fate for Henry. "He can do a paper round or something but not photographs. No. He's a child," the actress insists. Rachel tends to avoid discussing her children with the press. And her offspring are not too interested in her work.
The couple prefers to lead a simple life.
The first year after the birth of their baby girl was not an easy one for the couple. Craig said the baby was exhausting him, and Weisz noted that she didn't have the energy she had when Henry was born. But motherhood at a more advanced age, in Rachel's opinion, had its advantages. She's become a much more patient parent, learning to adjust her plans and not get upset over minor things.
Moreover, the couple tries to take care of their children themselves without the help of babysitters. Despite the criticism from some fans, Daniel is not embarrassed to carry his daughter in a papoose. He doesn't feel it emasculates him in any way. Craig and Weisz also take the kids to and from school and daycare together.
The couple prefers to live in New York, partly because it's easy for them to remain inconspicuous even in crowded streets. Rachel isn't a big fan of trendy clubs and restaurants. Outside of work, she usually spends her time at a book club with Henry's classmates' mothers, in yoga classes, or taking the whole family to the theater in the evening.
Weisz is also trying to establish a new tradition among her friends in New York — Sunday dinners at home. Here, unlike in London, friends usually meet at restaurants, but Rachel prefers less formal parties where the hostess prepares the food herself while the kids run around the house and yard.
Daniel never even imagined that one day he'd become the highest-paid actor.
Craig never dreamed of making millions. He was in love with theater and cinema from a young age and just wanted acting to bring him some income. In his youth, the future star had to work part-time as a waiter to make ends meet while he tried to devote himself entirely to films and plays.
Daniel decided that if what he earned from acting was enough to pay the rent, he would already class it a success. His approach hasn't changed much over the years, only the royalties grew considerably. Craig doesn't identify with the characters he portrays on screen. In real life, he's a very different person.
Invision/Invision/East News
In 2021, Daniel became the highest-paid actor. His fortune is now estimated at $160 million. And he got the lion's share of this amount not for his work on the franchise about the British secret agent 007 but from a deal with the streaming company Netflix.
The star is not planning to leave the millions to his kids.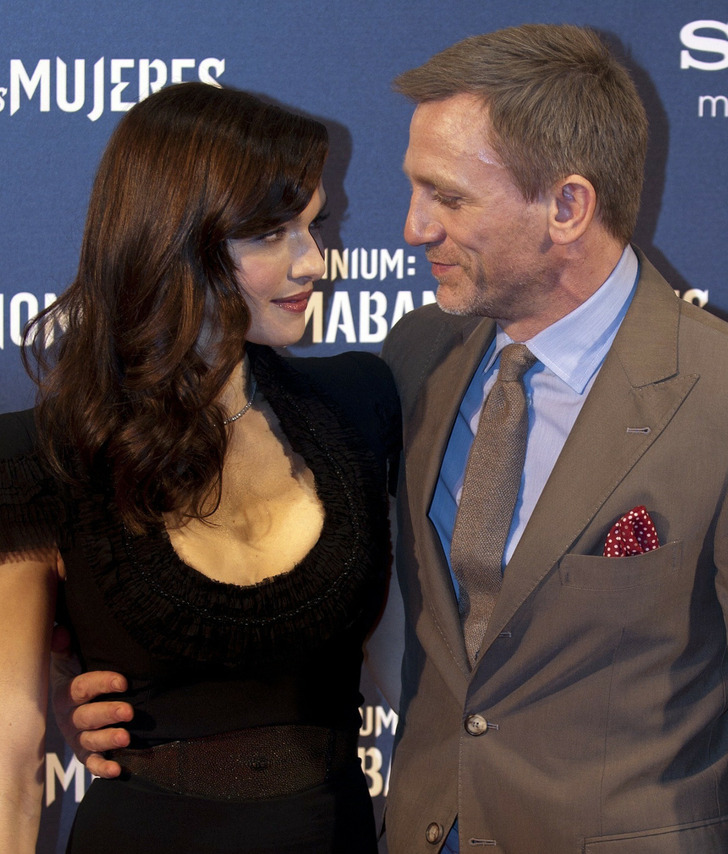 Virginie Clavi / East News
The actor has no intention of keeping all these millions until the end of his days or leaving them to his children. He considers the practice of passing on an inheritance to be something rather unpleasant. Craig wants to either spend every penny of it or give it to charity because leaving this mortal coil as a rich man seems unsavory to him.
So far, Daniel and Rachel have been spending part of their impressive fortune on philanthropy. They support various programs and foundations. The couple hopes that their kids will grow up to be caring and conscientious people. And as adults, they will decide for themselves whether they'll be helping those in need and how they'll be able to do it.
Cheery
/
People
/
Daniel Craig Has Become the Highest-Paid Actor, and He Plans to Spend His Millions and Not Leave Them to His Kids