Eddie Redmayne and Jessica Chastain Have Been Friends for Years But Only Now Finally Found a Cool Project to Work on Together
The quality of any performance is only enhanced when the actors have a real-life bond. Jessica Chastain and Eddie Redmayne have been close friends for years, and have always wanted to do a film together. But at the same time, they were apprehensive because not every relationship can withstand such emotionally demanding days of filming. So now that they've taken the plunge and starred together in The Good Nurse, they've been able to truly see the strength of their friendship.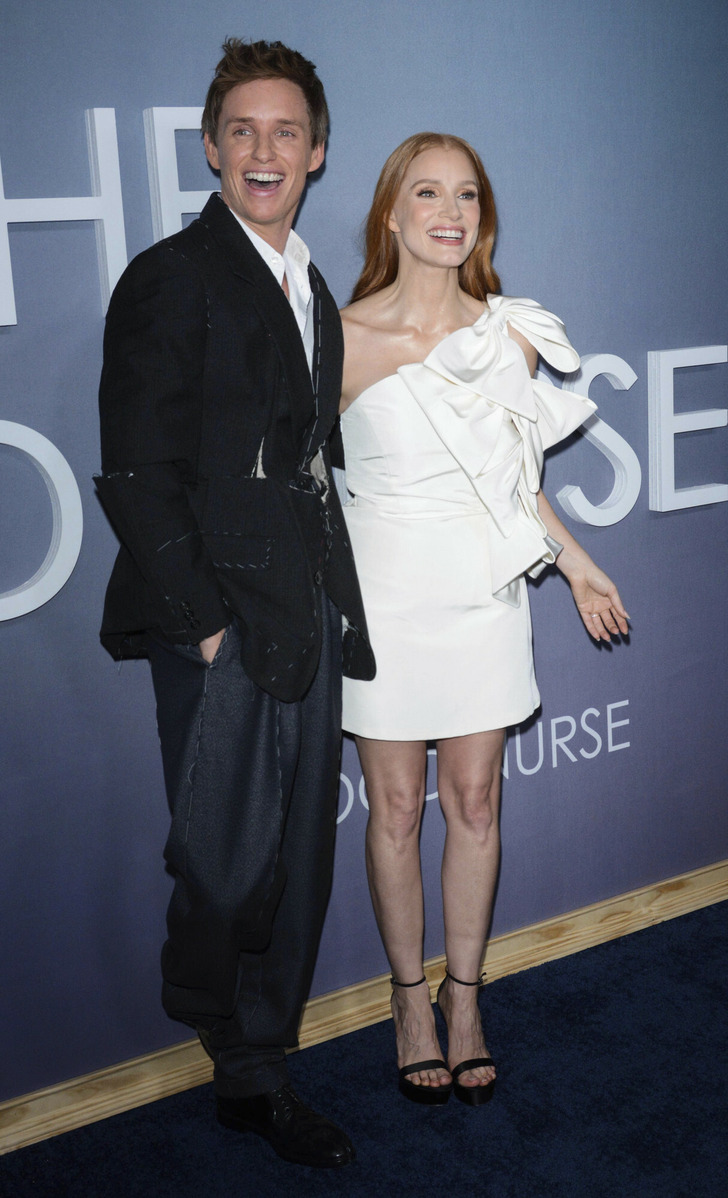 Patricia Schlein / STAR MAX / IPx / Associated Press / East News
Jessica Chastain and Eddie Redmayne have been friends for a long time. They met many years ago at a children's film festival in Italy and since then have become so close that they even feel comfortable teasing each other. For example, Jessica knows that Eddie has immense respect for Julia Roberts. So at the event where they were both supposed to meet her, she started joking that she was about to embarrass him and tell Julia everything.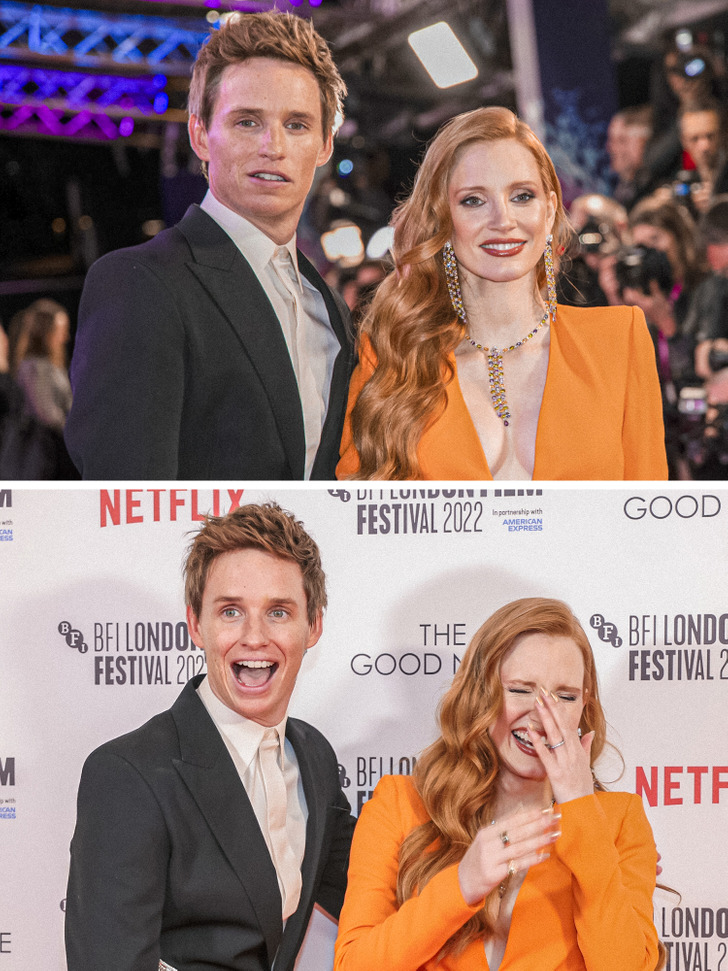 Vianney Le Caer / Invision / East News
,
Vianney Le Caer / Invision / East News
They look quite similar, as the actress points out — both red-haired and freckled. Once, Jessica even sent Eddie a picture of him in makeup for the film The Danish Girl and commented that he should stop stealing her roles. It was partly because of this resemblance that they could never find a film to star in together. And that's despite the fact that both Eddie and Jessica are actors of such caliber that they can choose their own interesting projects.
When director Tobias Lindholm had the idea of making The Good Nurse, his first choice for the lead roles were Eddie and Jessica. The director himself notes that he was simply lucky that those two are friends and agreed to work with him, and he just happened to be close by at the time. Even when Redmayne got to know the script, he also immediately decided that the female lead was made for Jessica.
They look alike. They have the same humor. They have the same energy. And yet they're so different.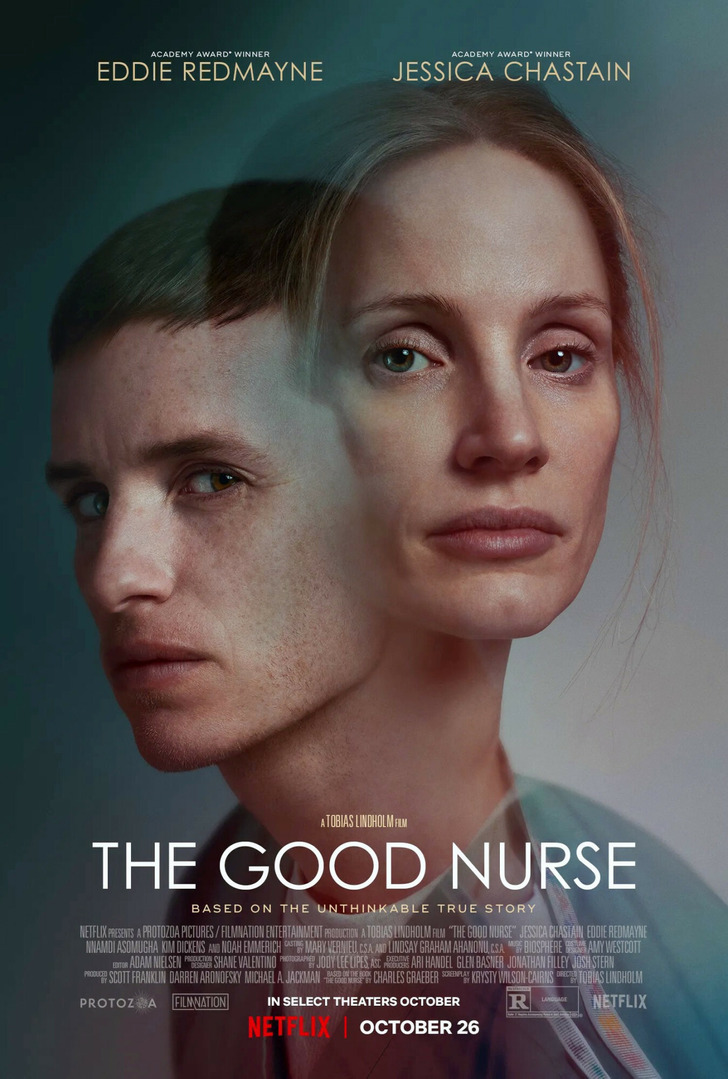 Netflix / Courtesy Everett Collection / East News
Despite the fact that the actors had long wanted to try working together on set, they were both a little nervous before starting. They were afraid that they'd be putting their friendship through a very difficult challenge, since anything can happen on a film set, and people tend to show themselves in a new light. But Eddie didn't disappoint Jessica at all. She noted that his energy didn't change at all; he always remained her sweet friend when he wasn't playing his role for the cameras.
The actor was also worried, as he had heard many stories about friendships falling apart due to people working together in a new proximity. He was very happy when he saw that Jessica was as easy to work with as he had anticipated.
He's so generous, he's so kind, he's so sweet, he's so talented. You know that you're part of an ensemble and a team where there's no ego involved when we're all working together.
Both actors found out about the filming in advance, and made responsible preparations. They went to nursing school to learn more about the job. Jessica had to experiment with her heart rhythm to gain a deeper understanding of her character, who suffered from a heart condition. The actress met the real Amy Loughren on a number of occasions, to get a better understanding of how to portray her story on screen.
Eddie worked with a choreographer to capture Charles Cullen's movements as accurately as possible, studied his psychological profile, and consulted with experts.
Now that the film is finally out on streaming platforms, Eddie and Jessica are able to talk more about the filmmaking process. They've especially emphasised how relieved they were that their long-standing friendship wasn't affected during the making of this challenging thriller. Jessica still thinks Eddie is one of the sweetest and kindest people she has ever met. And Eddie continues to hold the talent of his colleague and friend in high regard.
What, do you think, are the pros and cons of working with your friend?
Preview photo credit Vianney Le Caer / Invision / East News
,
Vianney Le Caer / Invision / East News
Cheery
/
People
/
Eddie Redmayne and Jessica Chastain Have Been Friends for Years But Only Now Finally Found a Cool Project to Work on Together