George Lucas Adopted 3 Children, Was a Single Father for 30 Years, and Admitted That Being a Dad Is the Whole Point of His Life
Director George Lucas creates entire worlds with his imagination. Just think about Star Wars — the franchise has become legendary, and it turned the world of cinema upside-down. But George Lucas is a wizard in his family life too. He adopted 3 children and wasn't afraid of raising them alone. And at 69, he became a father for the 4th time because, for him, children are the ultimate value.
George's first marriage lasted 14 years, and everything seemed perfect: they even adopted a girl, Amanda. But it was also the reason why the director's family life ended. Just 2 years after the adoption, the couple got divorced, and Amanda remained with George.

And then, the director did an almost unthinkable thing: he adopted 2 more children — Katie and Jett.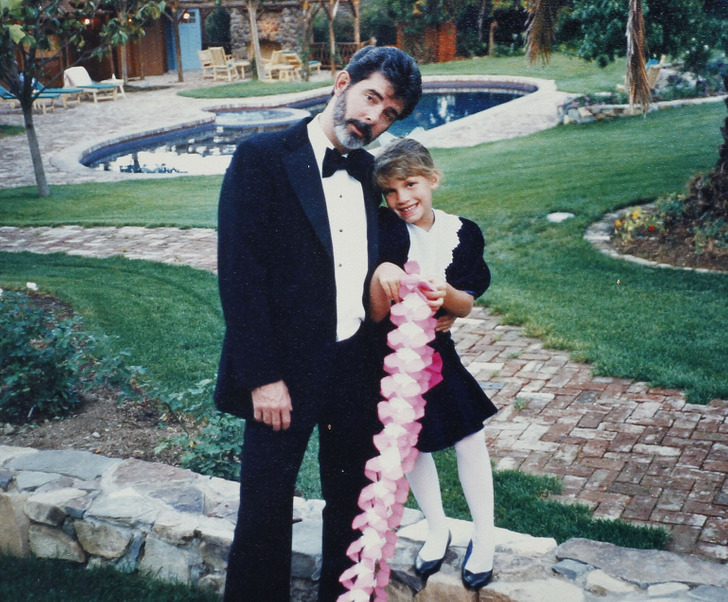 Nathanael Jones, PacificCoastNews.com / EAST NEWS
The director's personal life wasn't working out, and managing a successful movie empire was incredibly time-consuming. But none of this stopped him from surrounding his children with as much warmth and comfort as possible. George even decided to present them to the sci-fi world: each of his kids was in Star Wars, and Katie even wrote scripts for several episodes of Star Wars: The Clone Wars.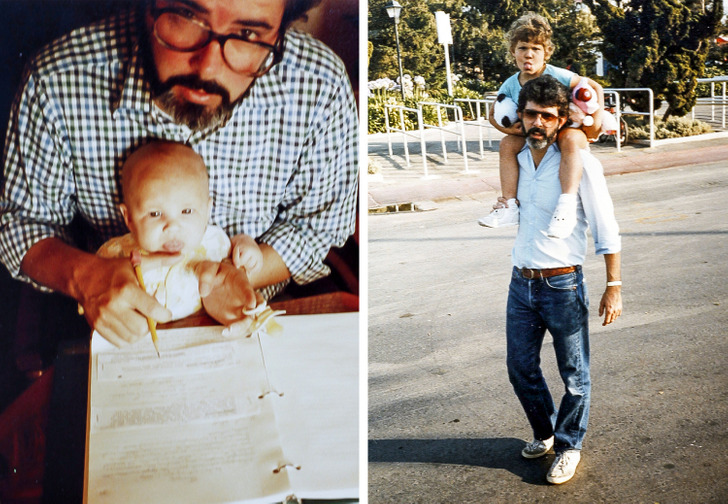 Nathanael Jones, PacificCoastNews.com / EAST NEWS
,
Nathanael Jones, PacificCoastNews.com / EAST NEWS
Being a parent helped George understand single mothers and realize that they are true heroes. Yes, raising kids is a very challenging task, but for the director, it's the biggest joy in life.
"Children are the whole point of life. Even as I was getting divorced, I decided that taking care of the kids was the most important thing I could do."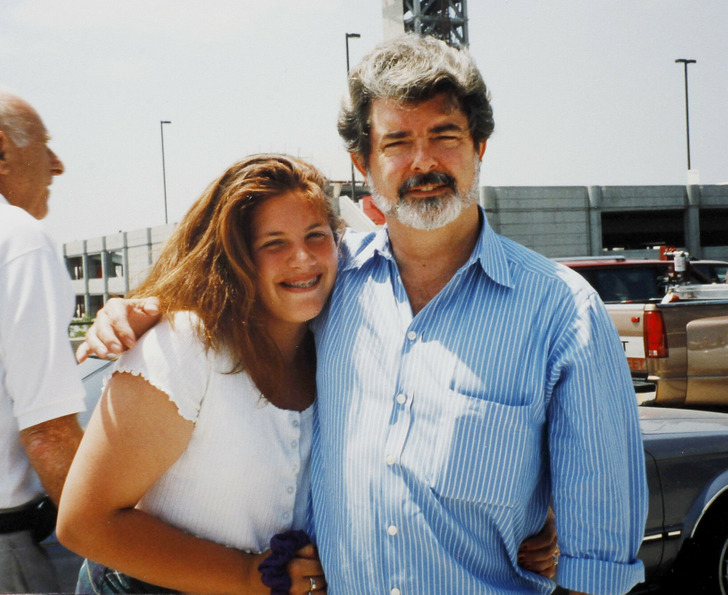 Nathanael Jones, PacificCoastNews.com / EAST NEWS
George honestly says that kids changed his life and his way of thinking. Suddenly, he found so much care in himself. The legendary Star Wars became the film where he wanted to show the kids the ultimate values and morals — what's good and what's not.
"When my first daughter was 10 hours old, and I held her for the first time, it was like having lightning hit me — a transforming joy I'll never forget. Until then, I had loved movies most. After that, movies became second. Now the nurturing side complements the overcoming, dominating side. After all, we're here to promote life."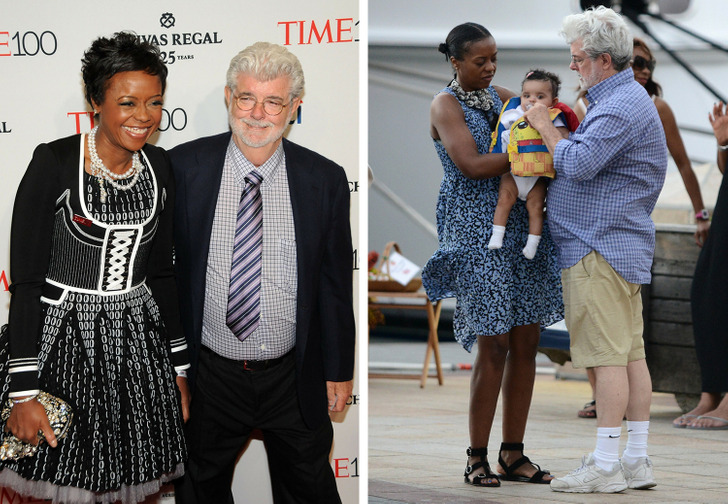 Desiree Navarro / Everett Collection / East News
,
PacificCoastNews / EAST NEWS
In 2013, when George Lucas was 69 years old, his personal life took a happy turn. He got married and became a father for the 4th time. Everest is his first biological daughter. And his partner, Mellody Hobson, is a successful businesswoman and was even on the list of the most powerful people in the world. She says that she and her husband didn't have any ideas of a "perfect" relationship, they were just open with each other. And this is the key to their happiness.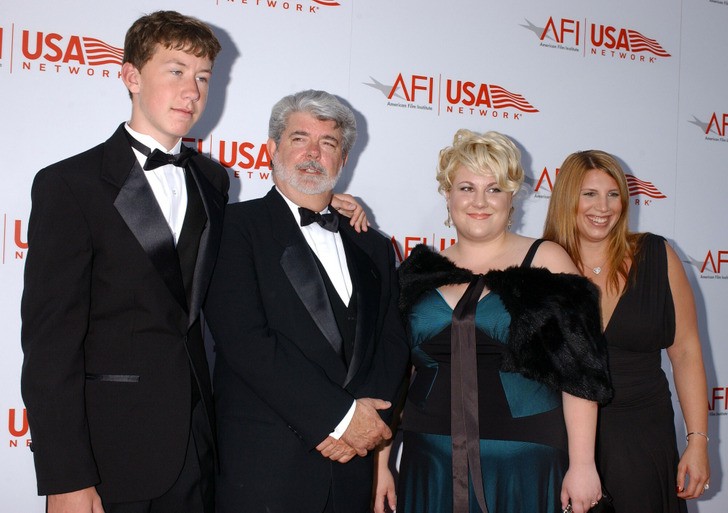 Now, all his grown-up kids show that a father's love can do wonders. All of them found what they love doing, and they seem to be truly happy.

His eldest daughter, Amanda, was a fairly successful martial artist, and now, she's raising a son. Katie is an actress and writer, and Jett creates visual effects for successful video games and series. And when the entire family appears at red carpet events, it's obvious that they are really close.
Did you know George Lucas' family story? What do you think it's like to raise kids alone?
Cheery
/
People
/
George Lucas Adopted 3 Children, Was a Single Father for 30 Years, and Admitted That Being a Dad Is the Whole Point of His Life