Hate and Fame Ruined Ana de Armas and Ben Affleck's Relationship. Now She Despises Social Media and Dreams of Deleting Her Instagram
Sometimes it seems that Hollywood stars have a perfect life. Fans, fame, the red carpet — what could be the catch? But at the same time, the paparazzi begin to follow their every move and privacy becomes a thing of the past. Ana de Armas, whose relationship with Ben Affleck fell apart precisely because of such sensation hunters, has had first-hand experience with this. The couple even put a cardboard cut-out of the actress in the backyard of Ben's house to distract them. Since then, Ana has been very protective of her boundaries and honestly admits that she would even gladly delete her Instagram page.
Ana had a long road to becoming a real Hollywood star. She moved to Madrid from a small Cuban village, where there was no Internet, as an 18-year-old girl with the dream of becoming an actress. And she succeeded — Ana became a celebrity on Spanish screens. And eight years later, in 2014, she decided to conquer Los Angeles.
But in the hills of Hollywood, Ana had to start her career all over again — no one was interested in the Spanish actress, who had difficulty speaking English.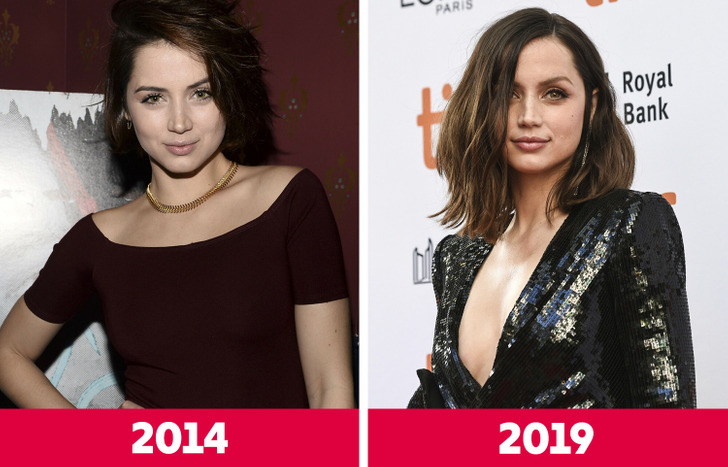 0000554 / Reporter / East News
,
Invision / Invision / East News
However, Ana took on a wide variety of roles, as she had no intention of limiting herself to playing parts of Spanish-speaking women, and she wouldn't give up. She played fearless spies, sexy rock chicks, and women fighting for their lives.
It wasn't all for nothing — she was becoming more and more popular. In 2019, she starred in Deep Water with Ben Affleck. It was precisely on this set that their romance began. They seemed happy for almost a year, but it was fame that eventually ruined the relationship and instilled in Ana a real aversion to the invasion of privacy.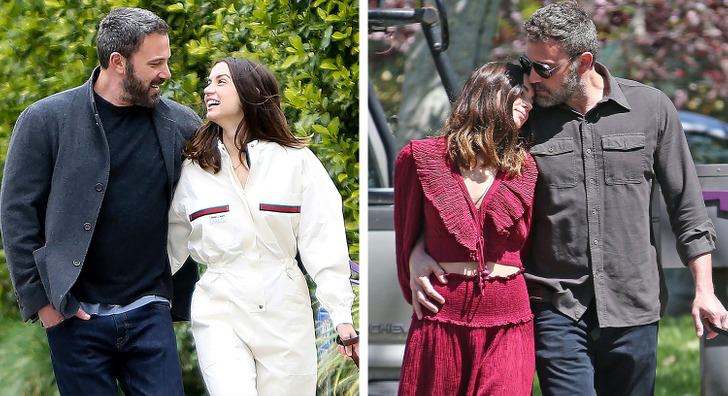 KELA / Broadimage / Broad Image / East News
,
Carlos Maidana / Broadimage / Broad Image / East News
The paparazzi followed the couple everywhere — on dog walks, spending time with Ben's kids, nothing escaped the cameras. At one point, it became so unbearable that Ben even got a life-sized cardboard cut-out of Ana and set it up on the lawn at his house. It was a kind of message to all the photographers who were just waiting to take their next picture.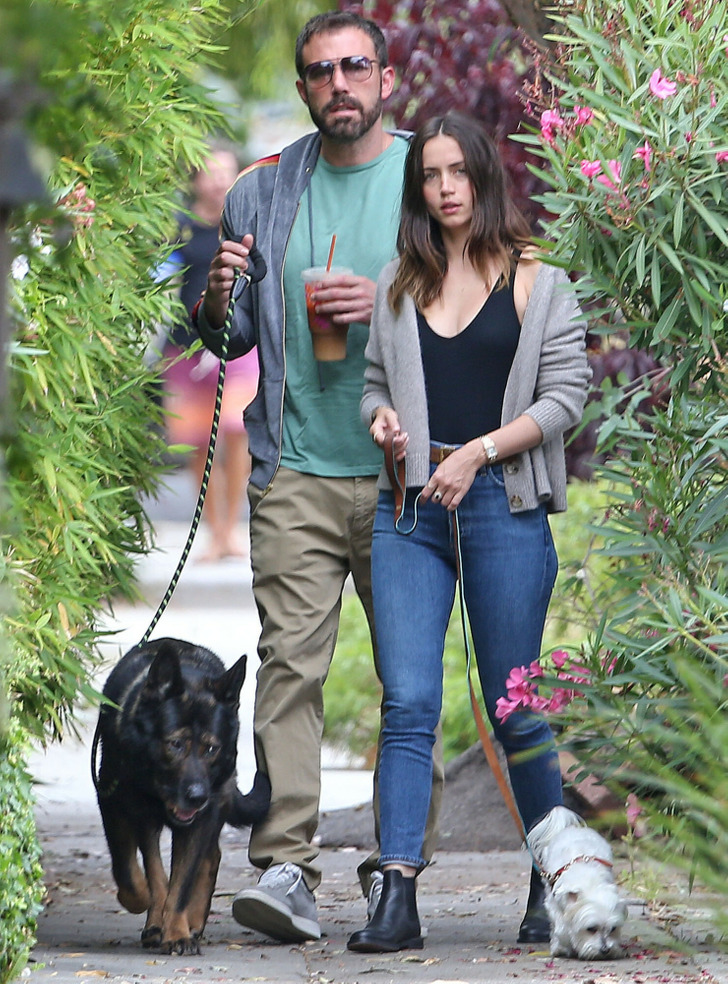 Carlos Maidana / Broadimage / Broad Image / East News
In 2021, the couple broke up, and the actress left Los Angeles for New York. It was this move that she dubbed the positive thing that came out of the relationship. Everything else, on the other hand, she described as "horrible." During her relationship with Ben, the actress also faced a lot of hate on social media. People looked at photos of Ana with the actor and posted so many negative comments that her fan accounts simply had to be deleted.
In an interview, Ana admitted that all this bothers and hurts her a lot. The actress has never been one to seek popularity at all costs. She just wants to work and attract attention only with her work and nothing else.
"I have never been someone that wants any attention that's not about my work. So when the attention is not about my work, it is upsetting, and it feels disrespectful, and it feels inappropriate, and it feels dangerous and unsafe."
The image of Marilyn Monroe that Ana embodied in Blonde also made the actress rethink many things. She admits she sees some similarities between the old Hollywood that led Marilyn to tragedy and what is happening now. The film became a real lesson in how eagerly Ana would protect her boundaries and not allow the haters to make her lose herself.
Part of the actress' assertion of personal boundaries was made easier by the fact that she has quit all social media except Instagram. Ana admits that she would happily delete it in a heartbeat, but she has certain obligations, like collaborating with brands. Also, sometimes, you really feel the need to share something important with your followers. Finding that balance isn't easy, but Ana seems to have found her way of keeping her personal life truly personal.
Cheery
/
People
/
Hate and Fame Ruined Ana de Armas and Ben Affleck's Relationship. Now She Despises Social Media and Dreams of Deleting Her Instagram