Here's Why Jake Gyllenhaal Was in No Rush to Get Married, but Now Dreams of Being a Good Husband and Father
Although actor Jake Gyllenhaal doesn't strive to publicize his private life, his relationships often end up being the subject of discussion. He has dated many famous women, including actresses, singers, and models. However, Gyllenhaal has never tied the knot, always for good reasons. But now, the actor feels differently about marriage.
Jake and Kirsten Dunst broke up due to conflict of interest
Gyllenhaal dated actress Kirsten Dunst from 2002 to 2004. They met thanks to Jake's sister, Maggie. The couple lived together and even adopted a puppy from a shelter. When journalists asked about the couple's wedding plans, Kirsten, who was 22 at the time, said she wasn't ready for marriage as she was too young.
After the breakup, Dunst revealed the reason behind their breakup. It turned out that their lifestyles were too different: Jake was a homebody, while Kirsten loved partying in the city.
Gyllenhaal and Reese Witherspoon had a warm relationship
A few years later, Gyllenhaal's relationship with actress Reese Witherspoon came to public attention. By that time, Reese had been married, had two children, and gotten divorced. In interviews, Witherspoon spoke warmly of Jake, who supported her and noted how happy she was.
Jake was greatly influenced by the fact that, in this relationship, he had bonded with Reese's children: "I've learned so much from the kids in my life, and somehow they just become the center of your life and the way you look at things. Obviously I exist in my girlfriend's world and my sister's world in a different way, but it's opened my heart and I feel much more grown up and want to be grown up as a result of it."
Despite this moment of bliss, Gyllenhaal and Witherspoon broke up. But even years later, Jake still spoke well of Reese and said that she is "one of the smartest, strongest people I've ever met."
His personal life may have been affected by his dedication to work
PacificCoastNews.com / East News
In 2013, the actor dated model Alyssa Miller. She revealed that he was a good cook, and even taught her a few recipes. After a while, they broke up. Antoine Fuqua, the director of the movie Southpaw, for which Gyllenhaal was preparing intensively at the time, spoke about the possible reasons for their breakup. According to him, the end of the relationship could have been brought on because Jake devoted himself entirely to work: "I think he broke up with his girlfriend because he was just in the gym every day."
In 2015, Gyllenhaal revealed that he'd been in love more than once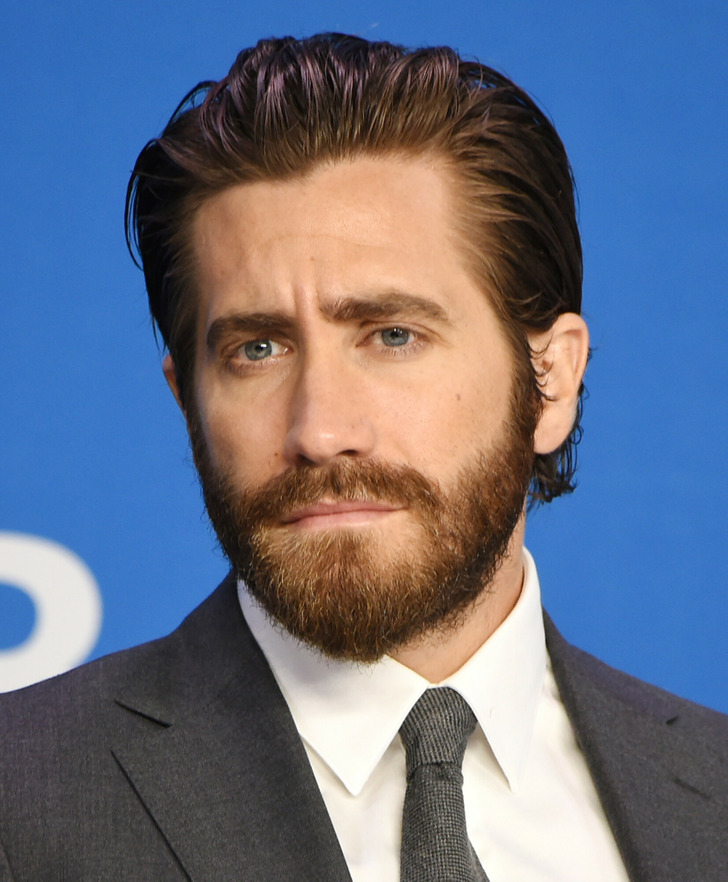 Evan Agostini / Invision / AP / East News
In a 2015 interview, Gyllenhaal admitted that he had been truly in love twice or three times in his life. Reflecting on why none of those relationships led to marriage, Jake explained, "I think I probably got scared." Gyllenhaal's fears may have been influenced by his parents' divorce.
The actor shared his views on relationships: "I believe in monogamy. I believe in, when you meet somebody who's right, it'll be right and you'll stay there." And it's not out of the blue, as he looks to his sister Maggie and her husband Peter Sarsgaard as an example of this. They started dating in 2002, got married a few years later and are now raising two daughters. "I admire that relationship. They're definitely a standard for me," says Jake of the couple.
Now he's in a relationship again
Invision / Invision / East News
In 2018, the media started writing about Gyllenhaal's new relationship: he was photographed several times in the company of model Jeanne Cadieu. Not much was known about the couple, and it was only in 2021 that the two appeared together on the red carpet for the first time, in the company of Jake's sister and her husband.
They all attended the New York Film Festival together, where Maggie Gyllenhaal was presenting her film. And the event proved to be a truly moving one for Jake and Jeanne: "My sister grabbed her, pulled her on that red carpet, which I think neither of us are really inclined to, you know, go on — even me. And to be there to support my sister was what we're there to do and I was like, 'Oh yeah, this is family'."
Gyllenhaal is ready to get married and dreams of becoming a father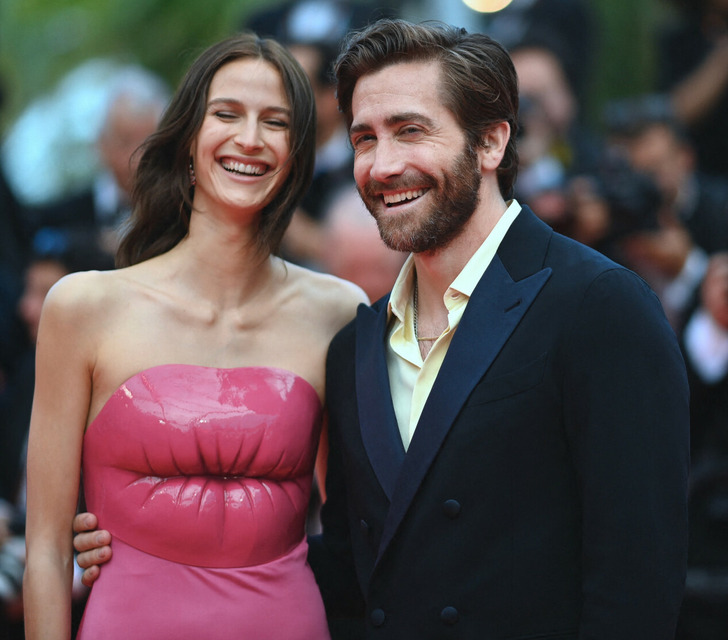 Castel Franck / ABACA / Abaca / East News
Gyllenhaal has changed his outlook on life in recent years, and now he doesn't consider work to be a top priority: "I've reached a point in my career where I feel hungry in a different way. I've seen how much of my life I've neglected as a result of being committed to that work and that idea. I've turned to my family, I've turned to my friends and I've turned to love. I'm a little less interested in the work, I would say, and more interested in that."
The actor revealed that all he wants now is to be a good husband and father. However, he's not about to rush things in his relationship with Jeanne, at least when he gets asked about marriage in interviews. Gyllenhaal has stated that he loves Cadieu very much, but marriage is "a choice for both of us."
He pays no attention to gossip and prefers to just enjoy life
Invision / Invision / East News
Like other celebrities, Gyllenhaal sometimes has to deal with outsiders taking an interest in his private life. But the actor doesn't like public attention, nor does his partner Jeanne. He's not too bothered by the gossip surrounding him and prefers to concentrate on more important things: "My life is wonderful. I have a relationship that is truly wonderful, and I have a family I love so much."
Whose relationship do you look to as an example of how to be a good couple?
Cheery
/
People
/
Here's Why Jake Gyllenhaal Was in No Rush to Get Married, but Now Dreams of Being a Good Husband and Father