Kevin Costner Went Through a Tough Divorce and Nearly Lost His Loved One, but Now He's Raising 7 Kids and They Mean the World to Him
Kevin Costner is a famous movie star. He's won dozens of awards and has great reviews from critics. But his biggest achievement is his 7 children. Raising them has been his top priority throughout his entire life. And it doesn't matter that Kevin is already 68 years old.
Kevin with his first wife Cynthia Silva and his second wife Christine Baumgartner.
Kevin met his first wife when he was in college. Cynthia Silva was a true princess for the future actor; he loved everything about her. The couple had 3 children, they worked together, and looked absolutely happy. But Kevin's fame became a challenge they couldn't overcome. After 16 years of marriage, they got divorced. This event hit the actor hard, but he did everything in his power to save the most precious thing to him — the relationship with his kids.
"My faith was shaken. No one wants their marriage to end, and it did. You are going to see the people you love most, your children, only half as much. That's a huge loss."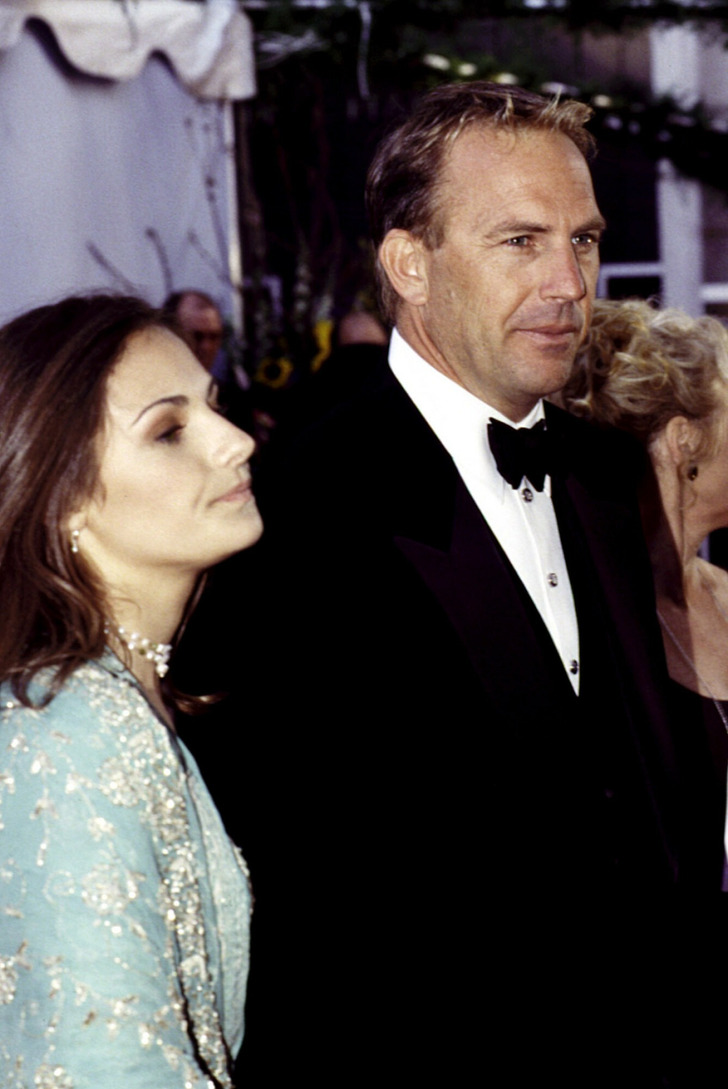 Robert Hepler / Everett Collection / East News
After the divorce, Kevin struggled to make a strong relationship with anyone. For example, Kevin met Bridget Rooney at a charity event, and she later became his girlfriend. They even had a son, but never got married. Their relationship had a lot of distrust, and it ended quickly. After that, Kevin dated dozens of woman until he met the one: Christine Baumgartner.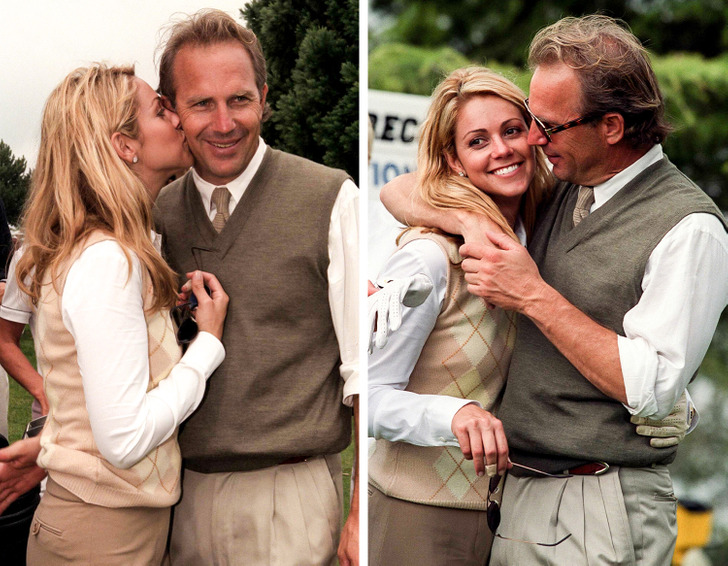 Kevin and Christine Baumgartner.
Now, Kevin and Christine are happily married. But in 2003, they were very close to losing it all. Christine really wanted kids, but the actor had already had a traumatizing experience and he was scared of repeating it. They split up, but Kevin realized he was ready to do anything to be with Christine. Now, they have 3 children, and Kevin feels the decision to get back together was one of the best in his life.
"I woke up and thought, 'Am I going to lose a beautiful woman who is willing to be with me to my very last breath because I am afraid to say yes to a child?' That's all it took. Sometimes you learn the thing you're most afraid of will save your life."
Kevin's 7 kids are the loves of his life. The actor proudly talks about their achievements and says that his biggest worries are all about raising them. He also firmly adds that he has no favorites — he loves all of them, no exceptions.
"My fundamental fear is that my new baby, someone will else raise him, meaning that my life will end prematurely. I won't get to coach him in what I think it is to be a man. I'd like to be the person that tells him about life."
Kevin with his children (left), daughters, and wife Christine Baumgartner (right).
Even though Kevin is an A-list movie star, his kids are just ordinary kids. The actor is proud of the relationship he has with them and even of the little things, like when they ask for his permission for something. And recently, Kevin said that being a father is his biggest joy in life.
«You've got to get down on the ground and play with them. And you teach them to be independent — and the sad part about that is they become that. I'm like any other parent: I'm trying to figure it out.»
Kevin set his priorities a long time ago, and his focus is not glamor. He's totally happy with his family, and he's ready to devote every minute of his free time to them. Maybe this is why they have been a true team for many years now.
"I work as a provider. I'm a father, and I'm a husband, but the world doesn't revolve around me. When I'm not making a movie, I'm living and on the freeway with my wife, getting the kids to their stuff or I'm waiting for them to come out of a party. I'm just twiddling my thumbs. People have a wrong idea about how my life works."
Cheery
/
People
/
Kevin Costner Went Through a Tough Divorce and Nearly Lost His Loved One, but Now He's Raising 7 Kids and They Mean the World to Him