Leonardo DiCaprio Became an Actor Thanks to His Mother, Who Took Him to Auditions Even When She Barely Had Enough Time to Work
Leonardo DiCaprio is famous for his numerous romances. He seems to change partners as frequently as he releases new films. But there's one woman in his life that he will always remain loyal to: his mother, Irmelin Indenbirken. Thanks to her, he was able to make his dream of becoming an actor come true.
Irmelin wanted to give her son the best education
Leo's mom, Irmelin Indenbirken, was born in 1943, in a German village Oer-Erkenschwick. 12 years later, she moved to the US with her parents and settled in New York. There, Irmelin met Leo's father, George DiCaprio. At the time, she worked as a legal secretary, and her future husband was a comic book distributor. The couple moved to Los Angeles, and then went on a trip to Florence.
"My mom felt me kicking while they were looking at a Leonardo da Vinci painting in the Uffizi Gallery in Florence and they took it as a message."
Sadly, when the boy was just a year old, the parents got divorced. Together with his mom, Leo started to live in the eastern part of Los Angeles, and his father moved into a house nearby. This is why the future actor never felt that he had an incomplete family — both his parents were always close. But still, his mom's financial situation was complicated. Due to a lack of money, they lived in a poor neighborhood, but his mom was determined to give her son the best education and provide him with all sorts of opportunities.
Leo believes that he owes his success to his mom
When Leo was 12 years old, he told his mom that he wanted to be an actor. Despite being busy at work, she supported him and started driving Leo to numerous auditions. It was the turning point for Leo's career. He once said that his mom "is the only reason I'm able to do what I do."

Irmelin didn't neglect her dream of giving her son a good education. Even though they lived in a poor neighborhood, she was able to get Leo a scholarship at Seeds Elementary School, a private Montessori-style establishment on the university campus of UCLA. There, DiCaprio got a place at Los Angeles Center for Enriched Studies, which is mostly attended by wealthy students. Irmelin would spend 3 hours a day driving Leo to school and back.
"I would not be standing up here if it wasn't for this person. I didn't grow up in a life of privilege. I grew up in a very rough neighborhood in East Los Angeles... This woman drove me three hours a day to a different school to show me a different opportunity."
He often appears in public with his mother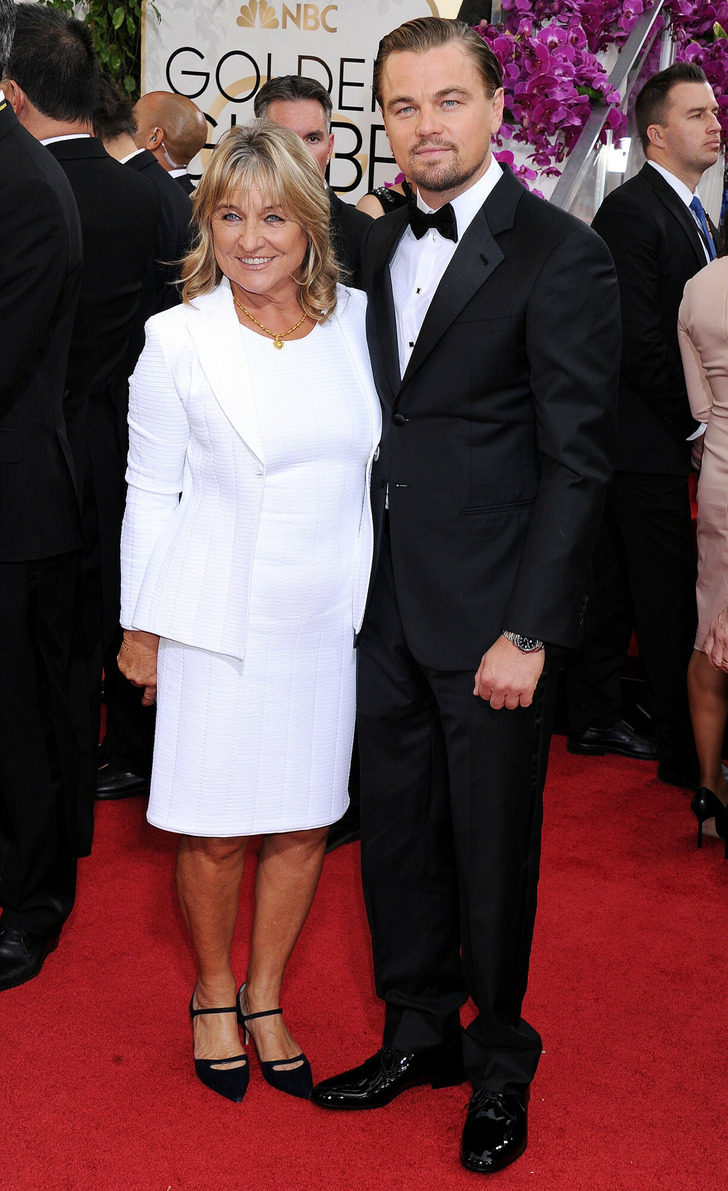 Gilbert Flores / Broadimage / East News
Irmerlin's efforts paid off. When Leo was 18, he got the main role in This Boy's Life. It was a breakthrough. The same year, he portrayed a teenager with mental disorders in What's Eating Gilbert Grape and received his first Oscar and Golden Globe nominations. Leo started his own tradition of appearing on the red carpet with the woman who helped him become successful. Leo would often pay tribute to his mom, inviting her as his plus-one to movie premieres and awards. Irmerlin often prefers to watch her son from a distance and take memorable pictures of him.
He planted a tree in honor of his mother
Over the years, Leo has become famous not only as a talented actor who can portray almost anyone, but also as an environment protector. DiCaprio fights climate change and with his example, he shows how small deeds can transform the world around us. So, in 2006, on Mother's Day, he took part in TreePeople Gift of Life. In honor of his mother and grandmother, he planted many trees in the forest in California. He explained, "Planting trees is a great way to say thank you to the mothers in our lives."
He takes care of his mother and has recently bought her a new house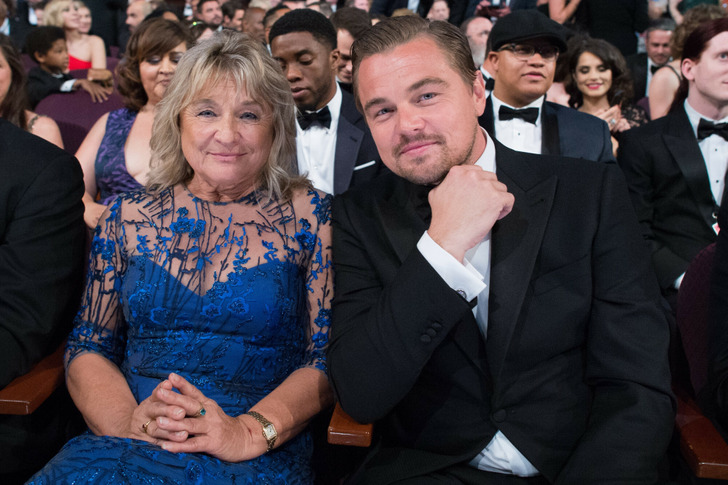 Supplied by Capital Pictures / East News
Leo never stops showing his gratitude to his mother for everything she did for him. He regularly gets gifts for her. A famous example is when he outbid Paris Hilton for an £8,000 Chanel handbag at a charity auction in Cannes.

But one of the biggest gifts Leo got for his mom was a giant house in Los Angeles for $7.1 million. DiCaprio bought it from the star of Modern Family Jesse Tyler Ferguson and his husband. This gift is just one example of Leo trying to show his love and care for his mom. She took his wish of becoming an actor seriously and spent years helping him make his dream come true.
In your opinion, would Leo have become an actor even without his mom's support, or would his life have gone in a completely different direction?
Cheery
/
People
/
Leonardo DiCaprio Became an Actor Thanks to His Mother, Who Took Him to Auditions Even When She Barely Had Enough Time to Work