Megan Fox Follows Eminem and Now Everyone Is Sure That She Has Broken Up With Machine Gun Kelly
There are speculations that Megan Fox and Machine Gun Kelly have broken up as the actor recently unfollowed him on Instagram and deleted all pictures featuring the rapper. Adding to the rumors, Fox's latest post shows her with a different man in some pictures, and a video of her burning some items with a caption that reads «You can taste the dishonesty/it's all over your breath.» Fans believe that these actions are indicative of a breakup. Furthermore, Megan Fox has started following Eminem on Instagram, which has fueled the rumors even further.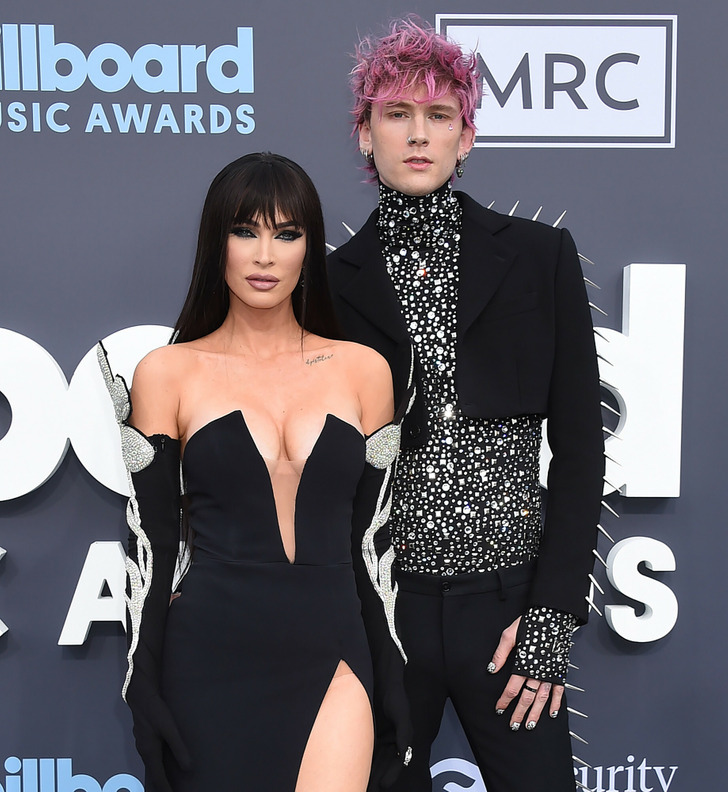 gilbertflores@broadimage / Broad Image / East News
One highly significant detail that fans of Fox believe is the most telling evidence is her recent decision to follow the iconic rapper Eminem, who has had a highly publicized feud with Machine Gun Kelly. The dispute between the two artists began in 2012, when MGK made a tweet about about appearance Eminem's daughter, Hailie." Since then, the tension between them has remained intense, with both of them exchanging verbal jabs in their diss tracks, calling each other out during their shows, and even other well-known rappers getting involved in the feud.
While some rappers such as 50 Cent have taken Eminem's side in this matter, several fans have also been unfortunate enough to face the brunt of the rivalry between the two. One unlucky fan even had his MGK autograph destroyed by the rapper himself after merely mentioning Eminem's name. Therefore, it's not surprising that Megan Fox following Eminem on Instagram could make MGK unhappy.
Many fans believe that Megan Fox's decision to follow Eminem on Instagram is another clue pointing towards a split with MGK. Some even suggest that this is a declaration of war between the two. However, it's worth noting that Megan Fox only follows three people on Instagram, so it may not mean much.
Some fans have already started speculating about who Megan Fox's next partner might be, with some suggesting Pete Davidson, who has been in the news recently due to his high-profile relationships with Kim Kardashian and Emily Ratajkowski. Dating Pete Davidson appears to be a rite of passage for many celebrities at this point, so it's anyone's guess.
Cheery
/
People
/
Megan Fox Follows Eminem and Now Everyone Is Sure That She Has Broken Up With Machine Gun Kelly