Miranda Kerr Treats Orlando Bloom Like a Brother After Divorcing Him and Is Friends With His New Wife
Supermodel and ex-Victoria's Secret angel, Miranda Kerr, is happily married for the second time and has a big family. She may be a great role model for many women who got divorced and are raising kids from their first marriage. She's raising several kids, she's friends with her ex and his new wife, and she's enjoying her life.
She became a mother of many children.
PacificCoastNews.com/EAST NEWS
Miranda has three sons. Her eldest boy, Flynn, is the fruit of her relationship with her ex Orlando Bloom, and she had her two younger ones with her current husband, Evan Spiegel.

Recently, in one of her interviews, the model said she was very proud of her son. The most interesting thing about motherhood is seeing the world through the eyes of children, who are all very different in tempers and bring something unique to her life.
She uses time management to be able to do everything.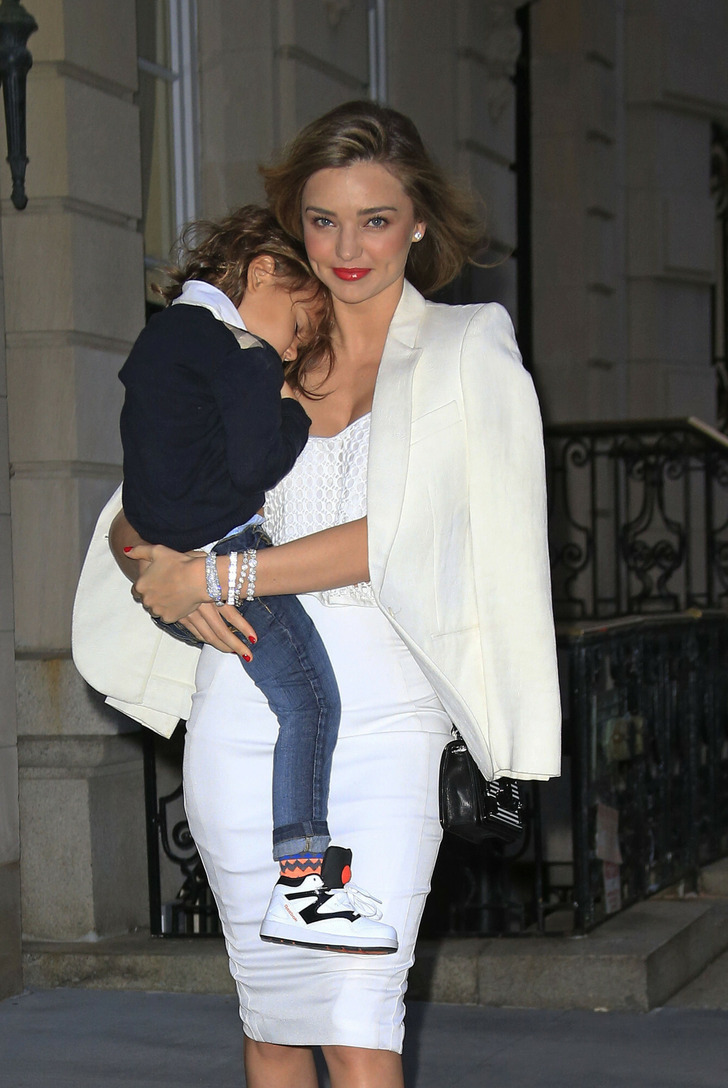 PacificCoastNews/EAST NEWS
In addition to raising three children, Miranda is also an active businesswoman who has founded her own brand of organic cosmetics. When asked how she manages to find time for everything, the model says that planning her schedule really helps her.
Thanks to proper time management, she manages to devote time to her children, husband, and the job she loves. For example, in order not to miss business meetings, she schedules them in advance for a time when her children are usually asleep.
The kids are her first priority.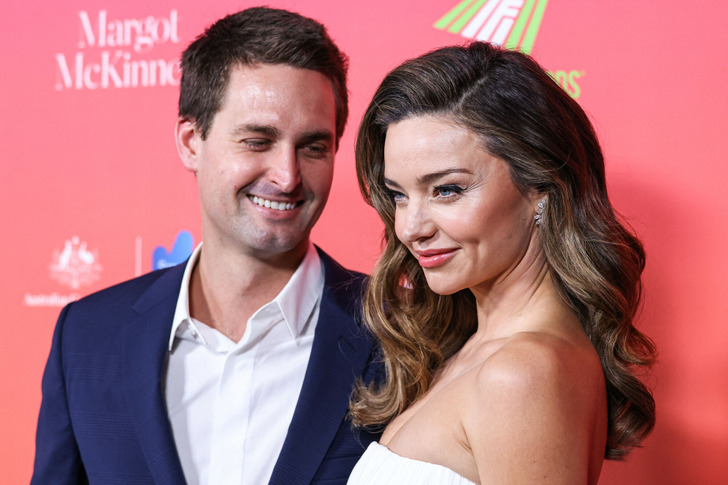 Collin Xavier/Image Press Agency ABACA/Abaca/East News
Evan Spiegel, whose parents are divorced, was shocked at how Miranda and Orlando divided their responsibility toward Flynn. According to Evan, he knew right away that her son was the central part of Miranda's life.

On their first date, he gave her a gingerbread house with the names of Miranda and Flynn. He doesn't try to replace the boy's father, but he feels like they all belong to the same family.
She adores her ex's wife.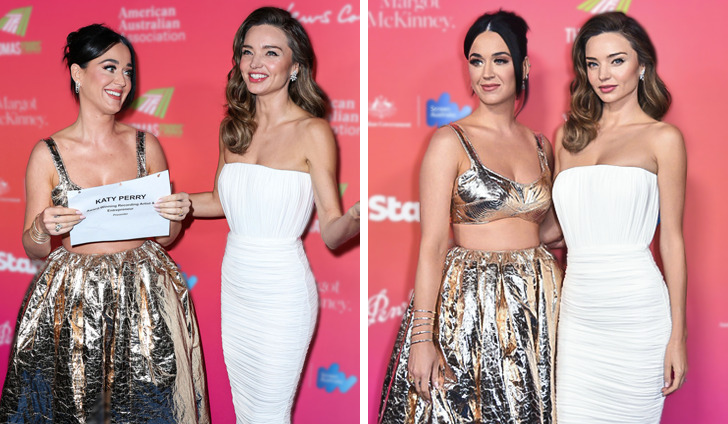 Collin Xavier/Image Press Agency ABACA/Abaca/East News
,
Richard Shotwell/Invision/East News
We don't often see such a relationship between women who married the same man. But Katy and Miranda don't care about stereotypes and are close friends.

They often say they love each other. Kerr once said she adored Katy and that it was great that Orlando was happy with her. And Perry has recently written a post where she called Miranda her sister.
"I'm so grateful for our modern blended family. It's like I gained another sister, one with whom I usually sidebar from the main family chat and agree with."
Their families are friends and everyone is happy.
Not only Miranda and Katy are friends. The supermodel said that Evan and Orlando are also good friends, and she treats her ex-husband like a brother.

The couples celebrate holidays together and joke that Flynn now has 4 happy parents.
Preview photo credit PacificCoastNews/EAST NEWS
,
Richard Shotwell/Invision/East News
Cheery
/
People
/
Miranda Kerr Treats Orlando Bloom Like a Brother After Divorcing Him and Is Friends With His New Wife