Nicole Richie Almost Destroyed Her Health With Crazy Parties, but Found Happiness in Motherhood and a Simple Glamor-Free Life
It seems that not so long ago that when Nicole Richie's name was mentioned, many people would immediately think of her wild parties with her friend Paris Hilton. But in fact, since the early 2000s, the star has come a long way. Nicole realized that her crazy lifestyle was undermining her health, and she found the strength to change herself. Now she is a devoted mother and wife, and she even grows chickens in her backyard. She now appears to be glowing with good health.
At the beginning of the 2000s, Nicole Richie's name constantly appeared in headlines. She was inseparable from Paris Hilton, and the girls lived truly glamorous lives. They went to clubs, had parties, and all other sorts of madness. After the girls starred in the reality show The Simple Life about two spoiled heiresses who decided to try a "non-star" life, Nicole became one of the most recognizable girls in the US. However, her television career ended suddenly and led to a number of personal issues.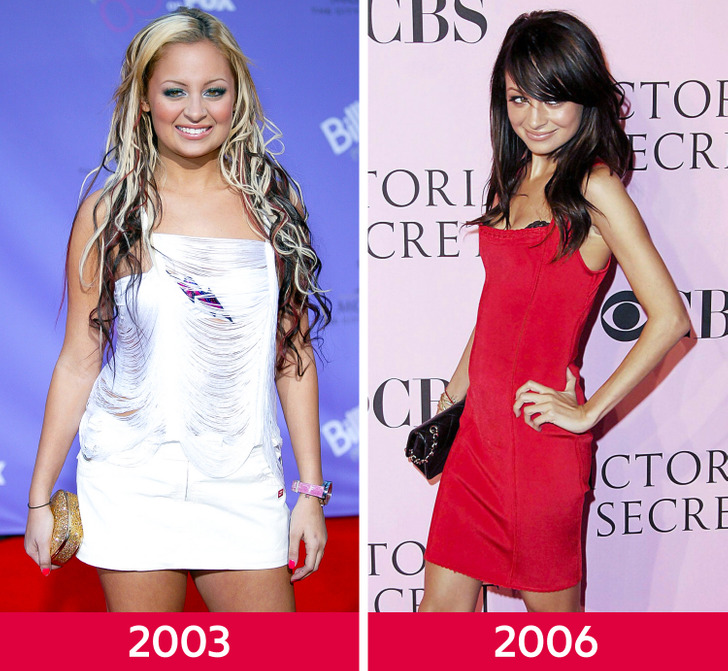 Mary Evans / Allstar / Graham Whitby Boot. / East News
,
EVERETT COLLECTION / EAST NEWS
In 2006, Nicole had arguments with her best friend Paris and the reality show ended. Nicole was left alone with her health issues, bad habits, and the idea that something was wrong with her. Tabloids also constantly criticized Nicole's weight.

She decided to lose weight and resorted to extreme measures to do so. Eventually, she realized that it wasn't the right way to go. As cheesy as it sounds, love saved her from that whirlpool. Nicole's future husband helped her change her lifestyle and step away from the dark side of glamor.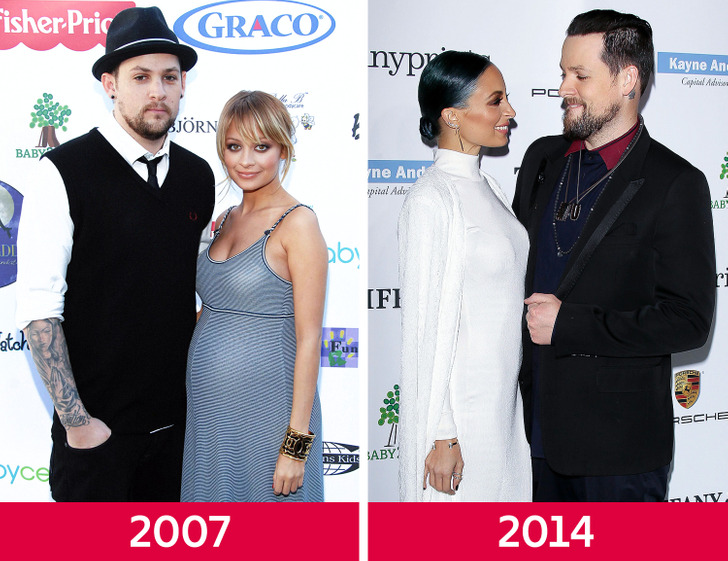 BRANCH / MCMULLAN PATRICK / SIPA / EAST NEWS
,
Frederick Taylor / Broadimage / EAST NEWS
Good Charlotte frontman Joel Madden and Nicole were just friends at first. But the singer was charmed by Nicole and did everything he could to deserve a chance with her. They had a relationship in which Nicole bloomed, improved her health, and finally found true support. They even organized a charity foundation together.

In 2008, Nicole had a daughter, and maternity solidified her faith that she's doing the right thing now. In 2008, she also got an award for her parenting skills and the path she's walked.
"Honoring Nicole Richie with a Babytalk Golden Pacifier Award might come as a surprise to some, but we felt that she deserved some recognition for her turnaround since becoming a mom. She's grown up a lot since the arrival of little Harlow, and her creation of the Richie-Madden Children's Foundation has demonstrated her efforts to set a good example by shining a spotlight on important issues affecting today's families."
face to face / FaceToFace / REPORTER / East News
One year later, in 2009, the couple had another child, and they got married in 2010. Nicole decided to lose the image of a party animal and focus on doing what she loved the most — fashion. The star launched a jewelry company, House of Harlow 1960, named after her daughter. A little later, she also started producing clothes and shoes. Thanks to her hard work on her brand, Nicole even won "Entrepreneur of the Year."

But the star isn't going to stop. She released the "Honey Minx" collection and has already written 2 novels drawing inspiration from her life: The Truth About Diamonds, a semi-autobiographical work, and Priceless, which is about a rich girl who loses everything and must find a new path forward.
Also, Nicole returned to the screens. She was in Netflix and HBO shows, and her role in the sitcom Great News got very good reviews from critics. They said it was a great turning point and that Nicole showed her immense comedy talent.

She's also creating music: in 2020, she released her own music album.
Even though she's a successful entrepreneur, Nicole has a very simple life at home. Their family even keeps chickens, which provide the family with fresh eggs and are loved by the kids. Nicole is so attached to these pets that she knows the individual character of each bird.
«Martha Stewart said it best: Chickens just give, give, give, and there's nothing bad about them. They actually just lay eggs all over the place, so that was just a romantic idea I had, I guess.»
Nicole rarely appears at social events now and tries to spend all her free time with her husband and children. She is absolutely happy in her "glamor-free" life and truly shines even in photos with her pets. Nicole has truly managed to change her life and arrange everything the way she wants.
Did you know about the lifestyle changes Nicole Richie has chosen for herself? Do you think that maternity always dramatically changes people's lives?
Cheery
/
People
/
Nicole Richie Almost Destroyed Her Health With Crazy Parties, but Found Happiness in Motherhood and a Simple Glamor-Free Life