Olivia Wilde and Jason Sudeikis Went Through a Tough Breakup but Made Peace and Became Friends for the Sake of Their Children
Unfortunately, not all couples manage to break up and immediately stay on good terms, maintaining a warm relationship. Resentments and past disagreements can linger for a long time. The couple in our article had a tough time after their divorce, but they were able to eventually overcome all the difficulties and regain their empathy for each other. Now they take care of their children and even spend quality time together.
Olivia and Jason were together for nine years.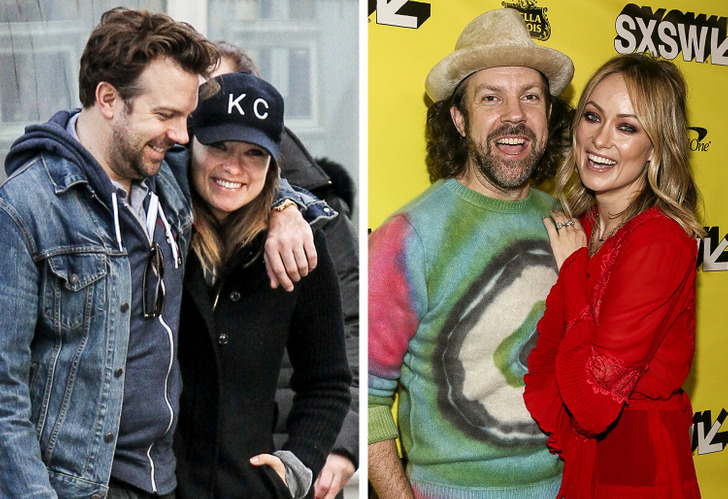 310pix.com/EAST NEWS
,
Invision/Invision/East News
Olivia Wilde and Jason Sudeikis met in May 2011 at a Saturday Night Live party. Over the course of six months, they bumped into each other a few times in various places until Wilde's friend approached Sudeikis and said, "This is Olivia's number. Use it." In late 2011, the pair finally went on their first date, and from then on, everything seemed to happen at lightning speed. The following year they moved in together, and in January 2013, Jason proposed to Olivia.
After the separation, the couple was left with two kids.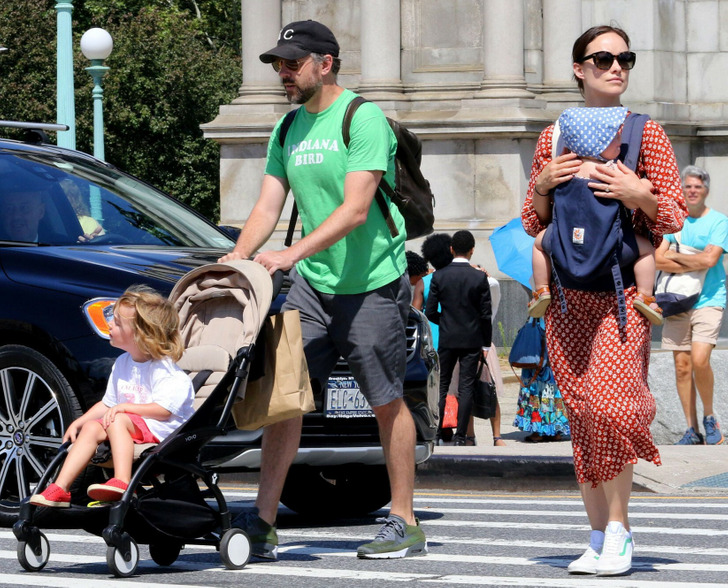 LGjr-RG, PacificCoastNews/EAST NEWS
The couple was in no rush to get married, but in October 2013, they announced they were expecting their first child. In April 2014, their son Otis Alexander Sudeikis was born. As they were first raising their boy and later expecting a second baby, the couple was still in no hurry to get married. In October 2016, Olivia gave birth to their daughter, Daisy Josephine, and together with Jason, they once again immersed themselves in taking care of a newborn.
In November 2020, Olivia and Jason announced their breakup and called off the engagement, which had lasted seven years. For the fans of the couple, the news came out of the blue. The former lovers now had to decide how they were going to both be involved in raising their two children.
Jason was devastated by his breakup with Olivia.
Evan Agostini/Invision/AP/East News
Jason and Olivia initially tried to remain friends and were even spotted hugging in November of that same year. But in January 2021, Wilde started dating singer Harry Styles and rumors spread that their romance began long before the breakup with Sudeikis. Olivia even had to come forward and say that her relationship with Jason had ended much earlier than when she met Harry.
"Like any relationship that ends, it doesn't end overnight. Unfortunately, Jason and I had a very bumpy road, and we officially dissolved the relationship towards the beginning of the [COVID-19] pandemic. We were raising two kids during lockdown, so we co-parented through that time. Once it became clear that cohabitating was no longer beneficial for the children, it became the responsible thing to not, because we could be better parents as friends who live in different houses."
Sources close to Jason say that he was devastated about the breakup with Olivia. Despite a short-lived romance with actress Keeley Hazell, he still continued to analyze the reasons behind his breakup with Wilde. "I'll have a better understanding of why [we broke up] in a year, and an even better one in two, and an even greater one in five, and it'll go from being, you know, a book of my life to becoming a chapter to a paragraph to a line to a word to a doodle," shared Sudeikis about the experience.
The exes faced conflict over the custody of their children.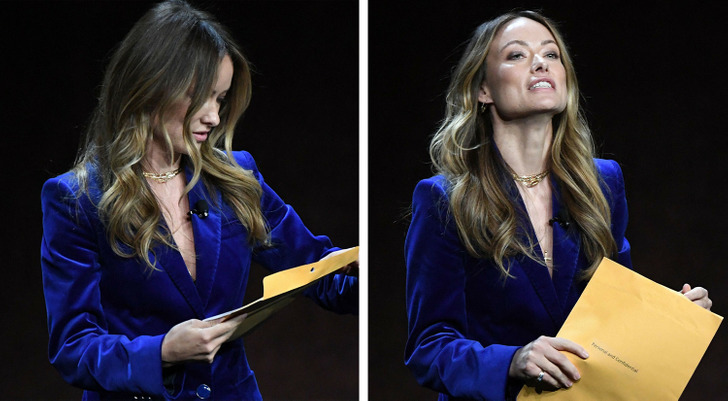 VALERIE MACON/AFP/East News
,
VALERIE MACON/AFP/East News
Even though Olivia and Jason were successful in raising the kids together, they still had to deal with legal issues regarding custody. It was this that briefly brought discord to their relationship. Sudeikis' representatives served Wilde the court papers on stage during her presentation speech for her film, Don't Worry Darling at CinemaCon. Olivia simply went on with her speech, not letting it show how upset she was by her ex-fiancé's actions.
"Jason's actions were clearly intended to threaten me and catch me off guard. He could have served me discreetly, but instead he chose to serve me in the most aggressive manner possible."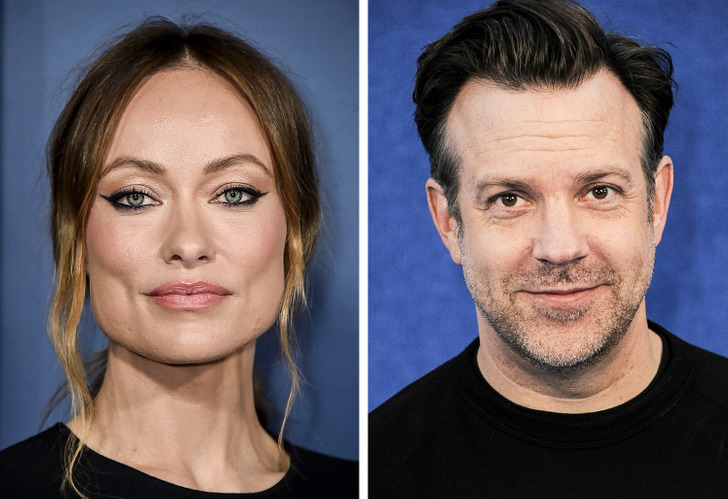 Jordan Strauss/Invision/East News
,
Elizabeth Goodenough/Everett Collection/East News
Jason was also upset by this. According to him, he didn't want the papers to go to their kids' school or Olivia's current partner Harry Styles' house because Otis and Daisy might have been there. He wanted them to be served at the airport, or the hotel, where Olivia was supposed to be, but the plans didn't pan out, which resulted in this nasty incident.
They managed to overcome their disagreements and remain friends.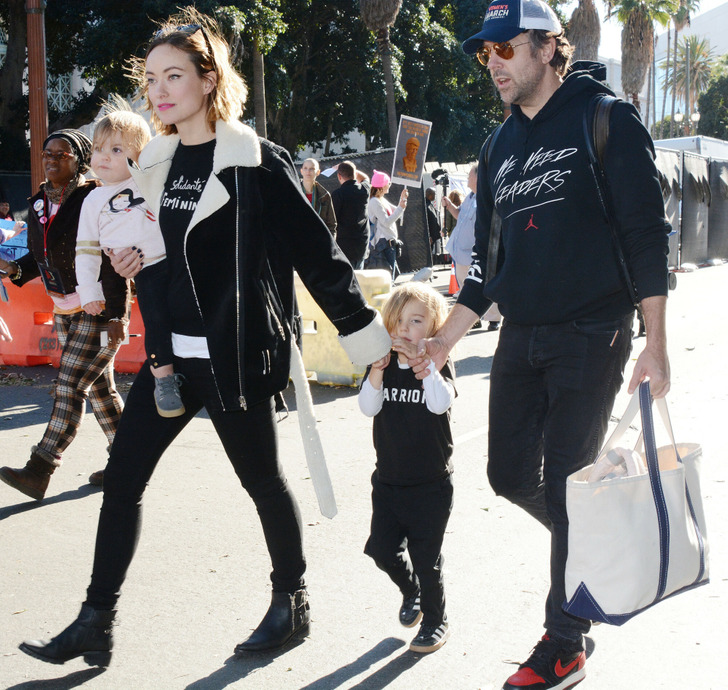 Despite the severity of the conflict, Olivia and Jason realized that they had to put their differences aside for the sake of their children's happiness. This became their priority as parents. The former lovers settled their problems, and in January 2023, they were spotted hugging amicably in Los Angeles. For the sake of their daughter and son, they were finally able to mend their relationship to ensure their beloved children had the attention and support of both parents.
Preview photo credit Invision/Invision/East News
,
Evan Agostini/Invision/AP/East News
Cheery
/
People
/
Olivia Wilde and Jason Sudeikis Went Through a Tough Breakup but Made Peace and Became Friends for the Sake of Their Children