Sharon Stone Has Three Adopted Children, and She Recently Took in Her Son's Friend Who Tragically Lost His Father
In December 2022, it was revealed that Hollywood star Sharon Stone had "adopted" a fourth child into her home. It turned out to be the best friend of one of her three previously adopted sons. The boy lost his father to a disease and was left all alone. Here are the details of this heartwarming story; we also learn how Stone is coping with motherhood.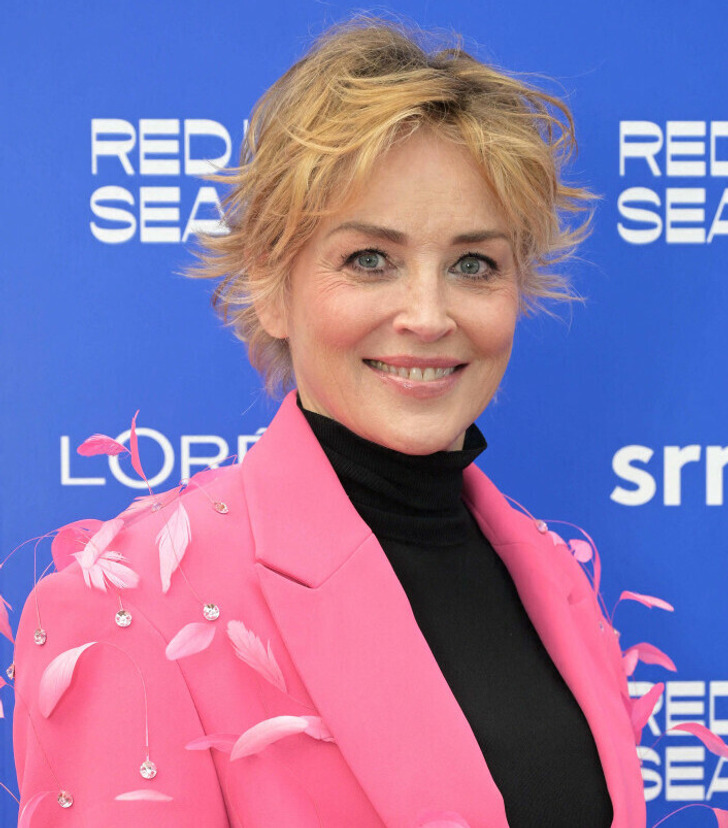 Balkis Press / ABACA / Abaca / East News
Sharon Stone has been married twice — also engaged twice. Her first husband was TV producer Michael Greenburg, and later she was married to The San Francisco Examiner executive editor Phil Bronstein.
During her second marriage, the actress had several miscarriages — Stone had nine in total. The reasons for why the celebrity couldn't carry a baby to term turned out to be an autoimmune disease and endometriosis. Because of this, Sharon was never able to have her own biological children. In 2000, she and her husband Bronstein adopted a boy, Roan Joseph, when he was only a week old.
Sharon found out the day after a miscarriage that she was finally going to be a mother to an adopted child. It happened while she was on her way home. An adoption lawyer called her and told her that he had a client with a boy who was about to be born.

"Would I be his mother?" she asked herself. "I felt as if God was throwing me a life raft. From the moment I held him, I was in awe. I sat by his bassinet through the night just to watch him sleep."
The actress said that she learned a lot about herself as a mother, after adoption. According to her, every detail in her life became more magical just because she shared it with her son. "I remember lifting him up to a flower, and saying that I cannot tell you how long I have waited for you to get here so that I could show you this."
When Roan was still a baby, Stone said she saw no difference between having a baby naturally and adopting, as she worries and cares for her son as much as any first-time mother would. Stone added that she understands her baby's language and always knows what he wants.
But in 2003, the actress's husband filed for divorce, citing irreconcilable differences. In addition, the court ruled Bronstein to get primary custody of Roan. This decision devastated the actress. She recalled, "I couldn't focus on anything but having my son back in my arms. Nothing else mattered, just getting him back." After that, the custody battle lasted another 13 years.
After the divorce, Sharon decided to devote herself to motherhood. The following year, she adopted another boy — Laird Vonne; the baby was not even a year old. And in 2006, the actress adopted Quinn Kelly, who was also under a year old.
"This was my first day with 3 kids as a single mom."
How the actress was coping with her role as a single mother, she revealed shortly after adopting Laird: "I multitask. I have more love, help, friendship, and kindness than at any other time in my life."
Sharon Stone and sons Laird Vonne Stone (left) and Quinn Kelly Stone (right), 2010
Sharon Stone raised two boys and readily shared photos of them together on social media. And in 2017, Roan came back to live with her as well. Since then, all three boys have been living with their adoptive mother.
In December 2022, it was revealed that the 64-year-old actress had taken in a fourth boy. It turned out to be her son Roan's best friend. The news came to light after Stone spoke about it during a recent appearance at a film festival: "My oldest boy's very best friend, from when he was little, had a single parent — who had Parkinson's — and who he took care of for 12 years until his father died. And so he was suddenly alone, and I took him in. So now I have four boys."

It happened about a year ago, and she kept the news a secret. Now they all live together as a family in the actress's big house. Sharon Stone refers to him as her "adopted son," but it is unclear whether she has formalized it.
In one of her interviews, Sharon Stone shared: "I'm loving raising my kids. I've made humanitarian causes and my children much more my priority than the Hollywood scene, being liked, and getting movie parts. Motherhood didn't come easily. It came lovingly to me by angels. We're a happy and lucky family."
What do you think of Sharon Stone's noble act?
Cheery
/
People
/
Sharon Stone Has Three Adopted Children, and She Recently Took in Her Son's Friend Who Tragically Lost His Father