The Story of Sigourney Weaver, Who Many Considered to Be Untalented, but She Succeeded in Both Her Career and Personal Life
There are plenty of strong female characters in contemporary cinema. But not many people know how many pioneers were behind this becoming the norm. One such woman was Sigourney Weaver, who played hundreds of roles during her career, and in most of them, she was as strong as the men around her, in action and character. We decided to pay tribute to this actress and tell you about her bright career and just as interesting personal life.
"I felt like a 'giant spider.'"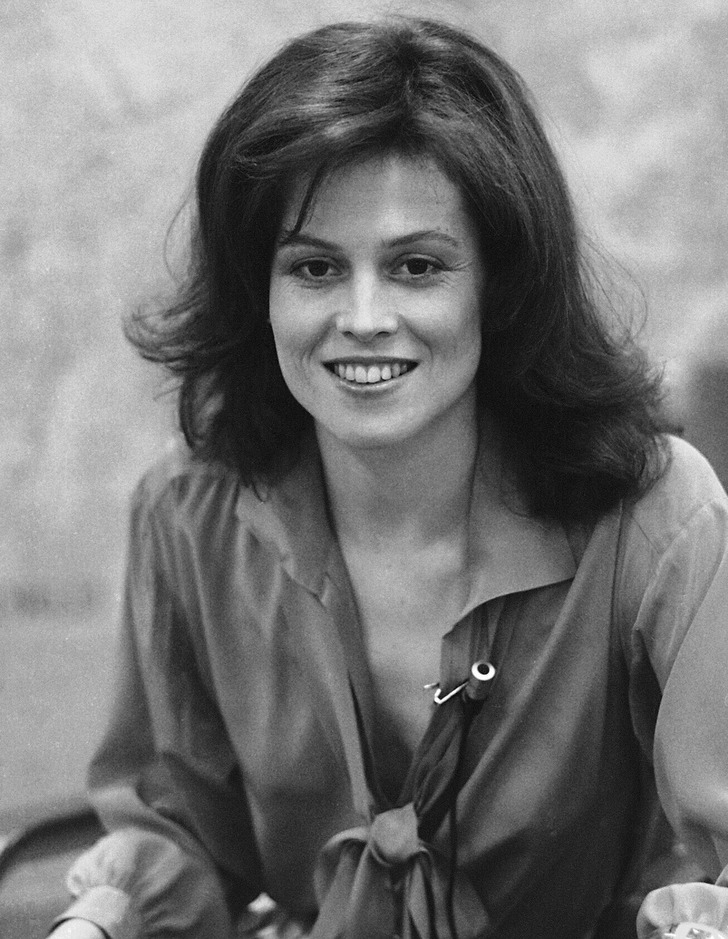 ASSOCIATED PRESS / East News
Susan Alexandra Weaver (which is the star's real name) was born into a creative family. Her father is the president of the TV channel NBC, her mother is an actress, and her uncle is a comedian and author of a comedy magazine. Susan was also quick to walk the family path, having first changed her name to Sigourney, which she got from a minor character in the novel The Great Gatsby. The reason was that already at age 11, the future star had reached a height of nearly 6 feet, and the name Sue, to her, seemed too unfitting.
Her unconventional height and appearance caused her to develop her first complexes. Peers shunned her, so she thought of herself as "looking like a giant spider who'll never be able to act in a movie." But low self-esteem was no barrier, and at 14, Sigourney was already trying her hand as an actress in school plays.
Teachers didn't take her seriously.
During her studies at Yale, Sigourney received little attention. Teachers, at first, completely denied the likelihood of her success in acting, and then called her "talentless" or advised her to focus solely on comedy. But they didn't last long in their jobs. The reasons became clear when the actress talked about these times in an interview. Two of the teachers simply picked on the students. One girl was even told to choose between marriage and a successful career. Soon after Weaver's class graduated, they were fired and the principal apologized.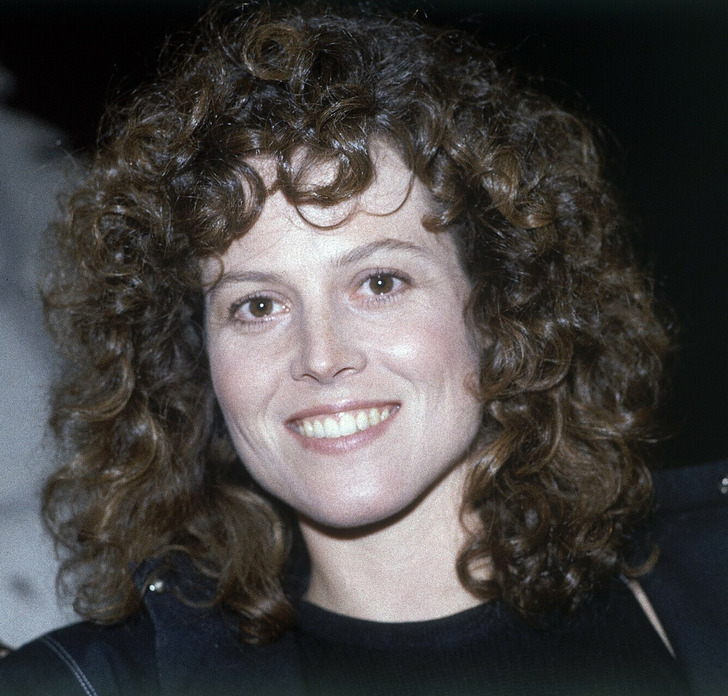 After graduation, Sigourney didn't have it easy either. Had it not been for her playwright friends, who always offered her roles in their productions, her ascent to the top of the acting elite would not have been so quick. But the actress didn't give up, despite the fact that her appearance kept getting criticized. Here's what one of Sigourney's playwright friends, Christopher Durang, has to say about it:
Agents complained about her height and kept trying to type her as a patrician girlfriend who poured cocktails and nodded politely while the leading man talked.
Weaver kept working on her dream and it soon paid off.
Alien came into her life at just the right time.
The actress took part in Broadway productions, starred in commercials, and even appeared in a small role in Woody Allen's legendary film Annie Hall, but she wanted more. When the choice was between stable financial prosperity and personal preference, Sigourney most often opted for the latter:
I was suddenly offered a lead in a TV comedy — for me comedy has been king, especially television comedy. But I turned down that job, because I realized that I loved what I did, and I loved not knowing where it would take me. I didn't want to do the same thing possibly for five to seven years. I realized even though I was very worried about making a living, I didn't want to trade my freedom for financial security at some point. It was such a temptation to grab a great job, but I wanted the unknown.
The universe heard the actress' wish and sent her the script for Alien. Sigourney was on the list of applicants for the role of Ellen Ripley, and after reading the script, she didn't even really understand what was so amazing about it. But she got on board, and the film, despite an initially tepid reception from the critics, received cult status, while Weaver herself received a Saturn Award nomination for Best Actress and a BAFTA award as the most promising newcomer to star in a movie. And for her later work, she got nominated for an Oscar as many as three times.
It was not only the visual novelty and the intriguing plot that gave the film its cult status, but also the introduction of a strong female character at the center of the story, as it was quite a bold move in those days. We saw a female hero who combined her outward attractiveness with her determined, plot-driven actions. Some researchers believe that Ellen Ripley was one of the inspirations for such characters as Katniss Everdeen, Sarah Connor, Daenerys Targaryen, and many others. And some of the actresses who've played these women agree. Sigourney herself says the following about her role:
I'm very flattered when actresses talk about Ripley, I feel very fortunate that I got to play her, but I have to certainly acknowledge the writers. I saw how hard it was to write a woman in a heroic, straight, unsentimental, authentic way.
Weaver's career was also impacted by this work. She received new and varied roles, many awards, and well-deserved recognition. And almost every one of these roles showed that the woman in the story plays a far more important role than just an addition to the man.
Weaver has been happily married for 38 years and has one piece of advice for all couples.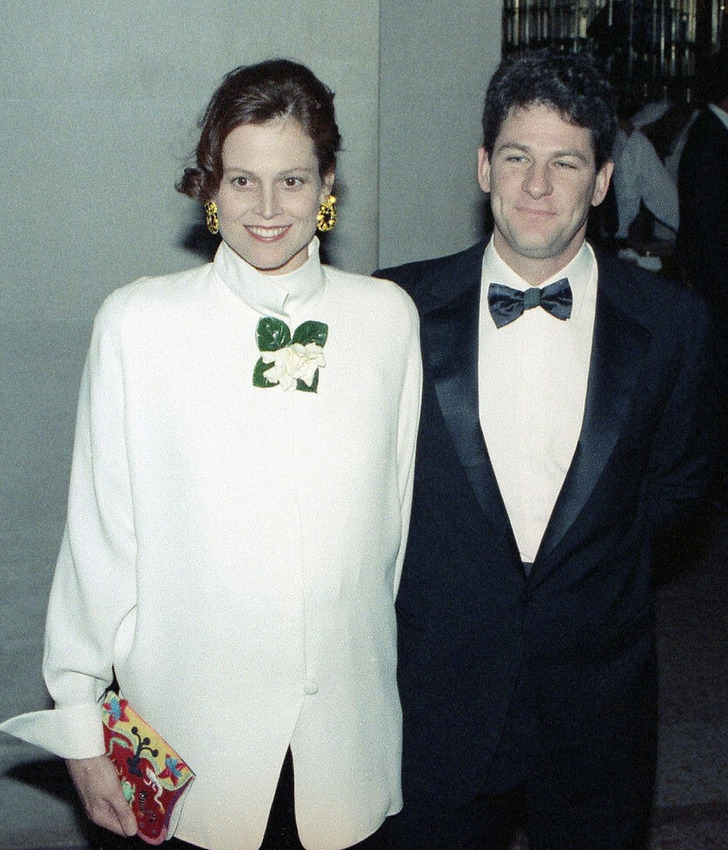 She met director Jim Simpson at a theater festival in 1983. Sigourney wanted to dance, so she took her shoes off but ended up losing them. It turned out that her future husband had hidden them, and so started their acquaintance. And despite the fact that he was seven years younger than her, and on top of that, she was already in a relationship, things developed so quickly that nine months after they met, they got married.
The couple has a few secrets to happiness. Firstly, they try not to work together. This only happened once when Jim was making the movie The Guys. The couple made a successful film, but both admitted that the fact that the filming didn't last long was a definite plus. Secondly, they always try to support each other. In one of her interviews, Weaver said that their marriage succeeded because "he is a strong man to be married to someone famous."
Their words of encouragement aren't empty ones, either. The couple's daughter, Charlotte, was born with the help of artificial insemination, and that was a major challenge in their marriage.
But the top tip for marital happiness, according to Weaver, is this: "I've always believed what they say in the psychology magazines — that whatever is wrong with your current relationship, you'll re-experience it in the next one. So why not stick with this great guy who you found and work things out with him?"
The actress can give many younger colleagues a run for their money.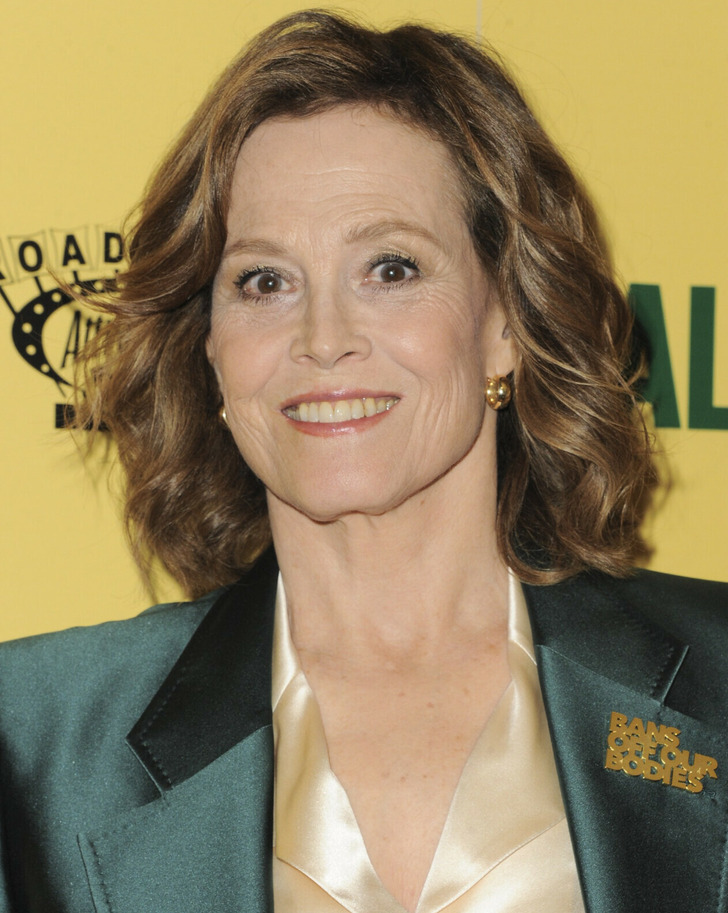 Elizabeth Goodenough / Everett Collection / East News
At her 73 years of age, she's still starring in the most challenging underwater scenes of the Avatar sequels, of which there are currently set to be four. And for that, Sigourney learned to hold her breath for six whole minutes. As we can see, she doesn't lack strength. And the ingredients for her success are fairly straightforward — hard work and a vegan diet.
But just as important, it seems, is the ease with which the actress finds her advantages at every age. At 30, she recognized the need for a more serious approach to work; at 40, she enjoyed motherhood, and at 50, she discovered the pleasures of life that were meaningful to her.
The list goes on and on, but the conclusion remains the same. Sigourney is comfortable at any age, actively working, and not about to "step on the brakes."
Which one of Sigourney's films is your favorite?
Cheery
/
People
/
The Story of Sigourney Weaver, Who Many Considered to Be Untalented, but She Succeeded in Both Her Career and Personal Life