What 16 Celebs Would Look Like If Their Faces Were Symmetrical
No one is perfectly symmetrical. Still, the more your face is proportionately balanced, the more attractive you seem to other people. This conclusion was made by researchers, but let's try to figure it out by ourselves. We checked 16 celebrities' attractiveness after mirroring their faces, and you can look at it and make your own conclusions.
1. Benedict Cumberbatch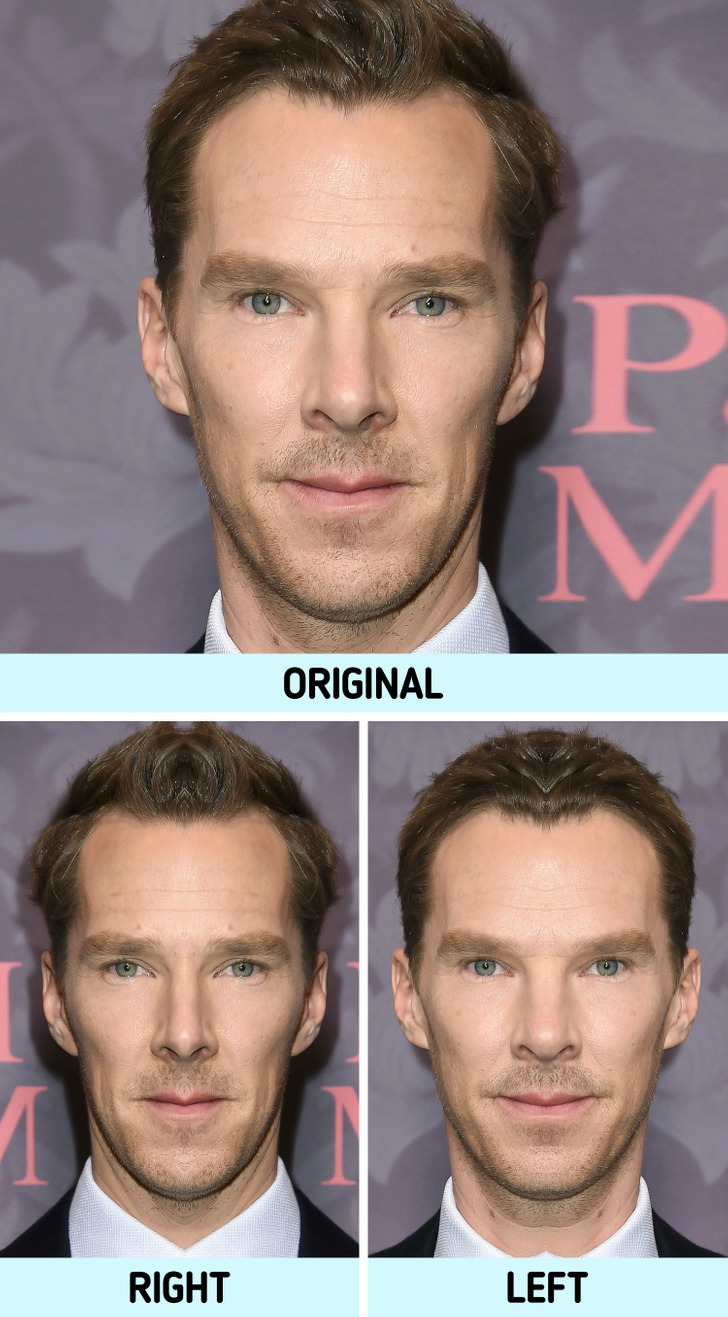 Richard Shotwell/Invision/AP/East News
2. Salma Hayek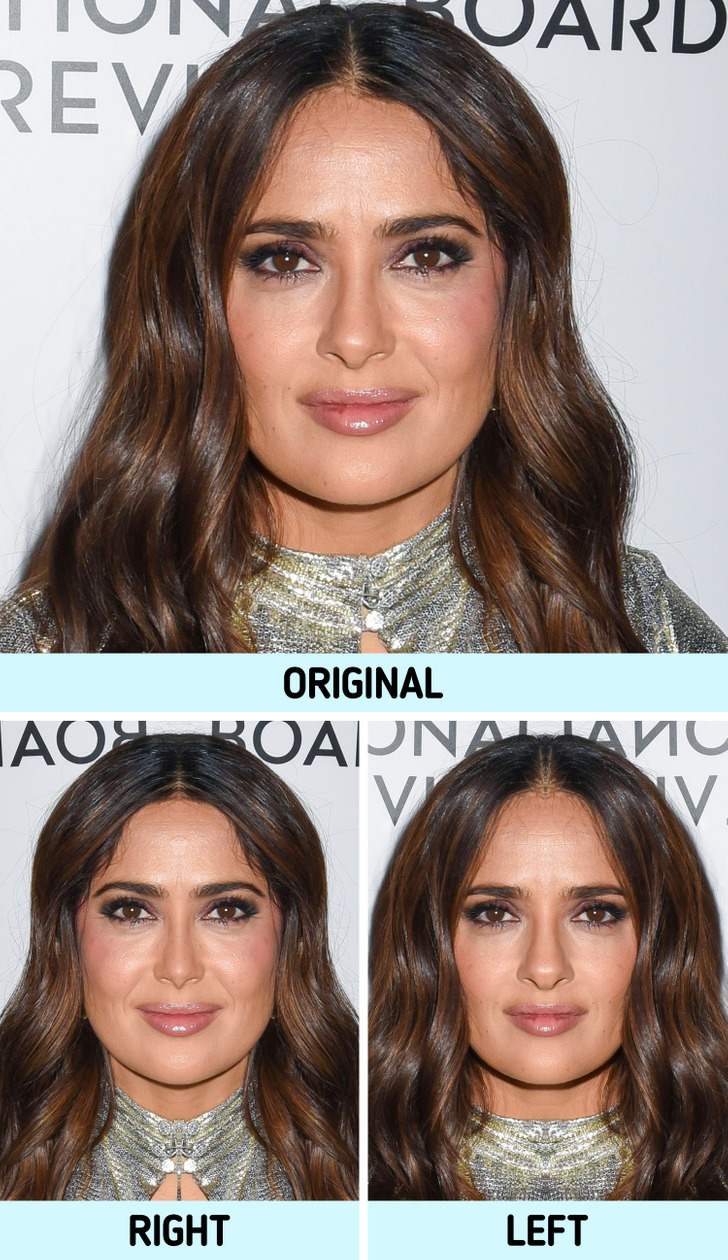 LJ Fotos/AdMedia/SIPA/Sipa Press/East News
3. George Clooney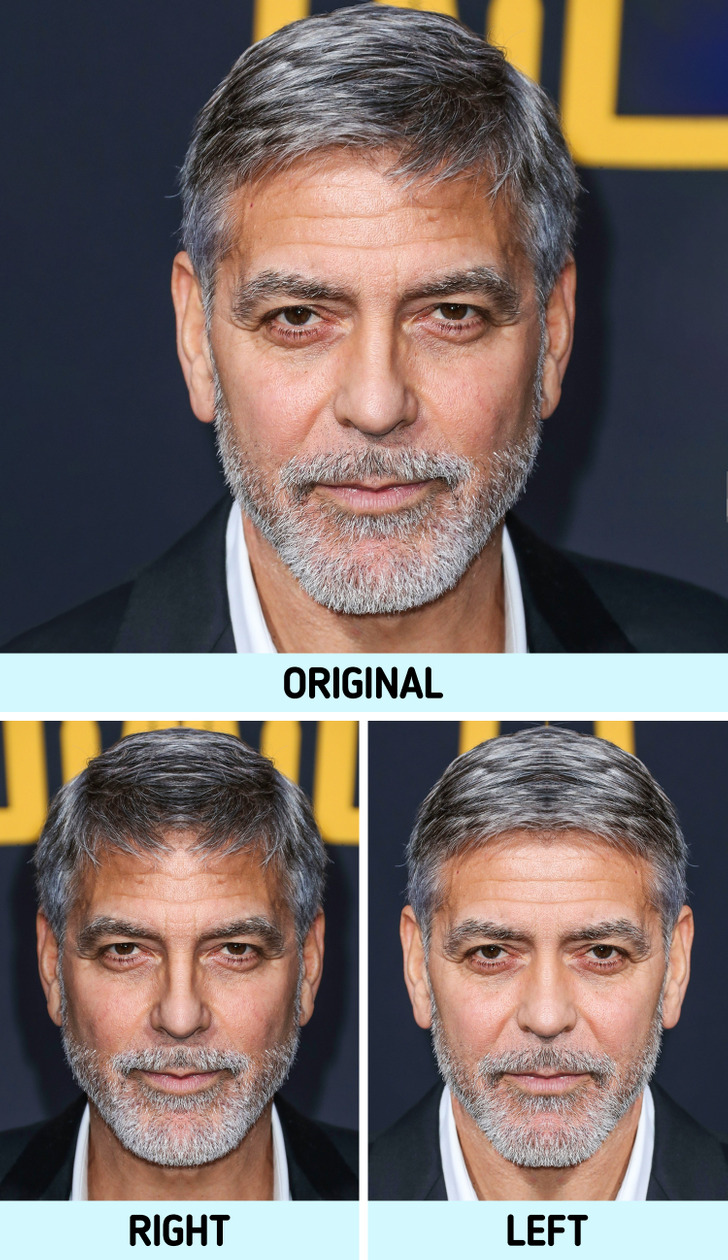 Xavier Collin/Image Press Agency/BWP Media/East News
4. Amy Adams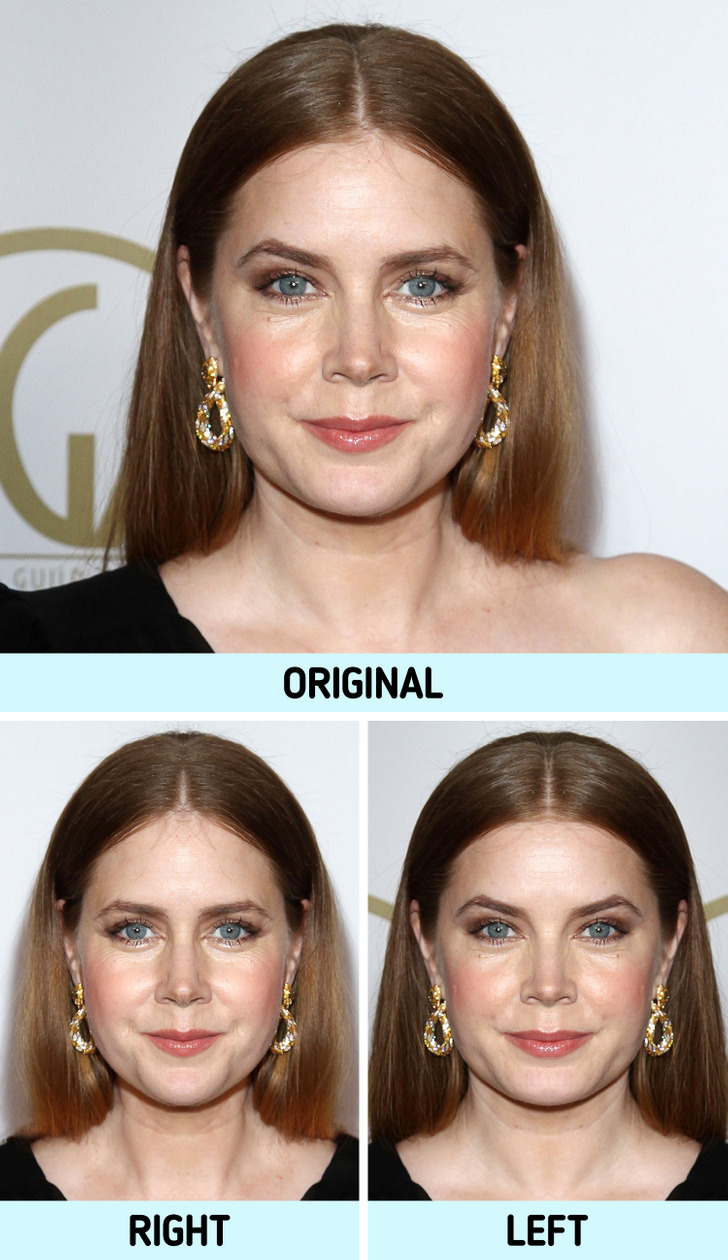 PacificCoastNews/BWP Media/East News
5. Brad Pitt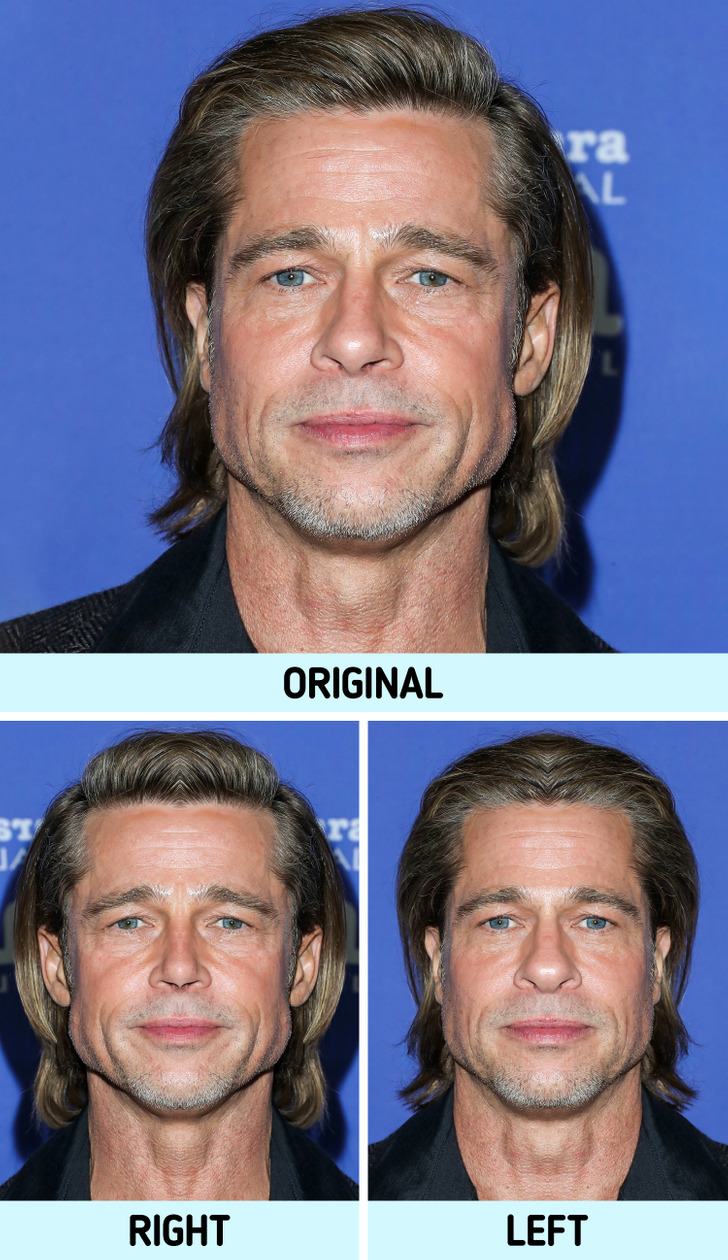 Xavier Collin/Image Press Agency/BWP Media/East News
6. Emma Watson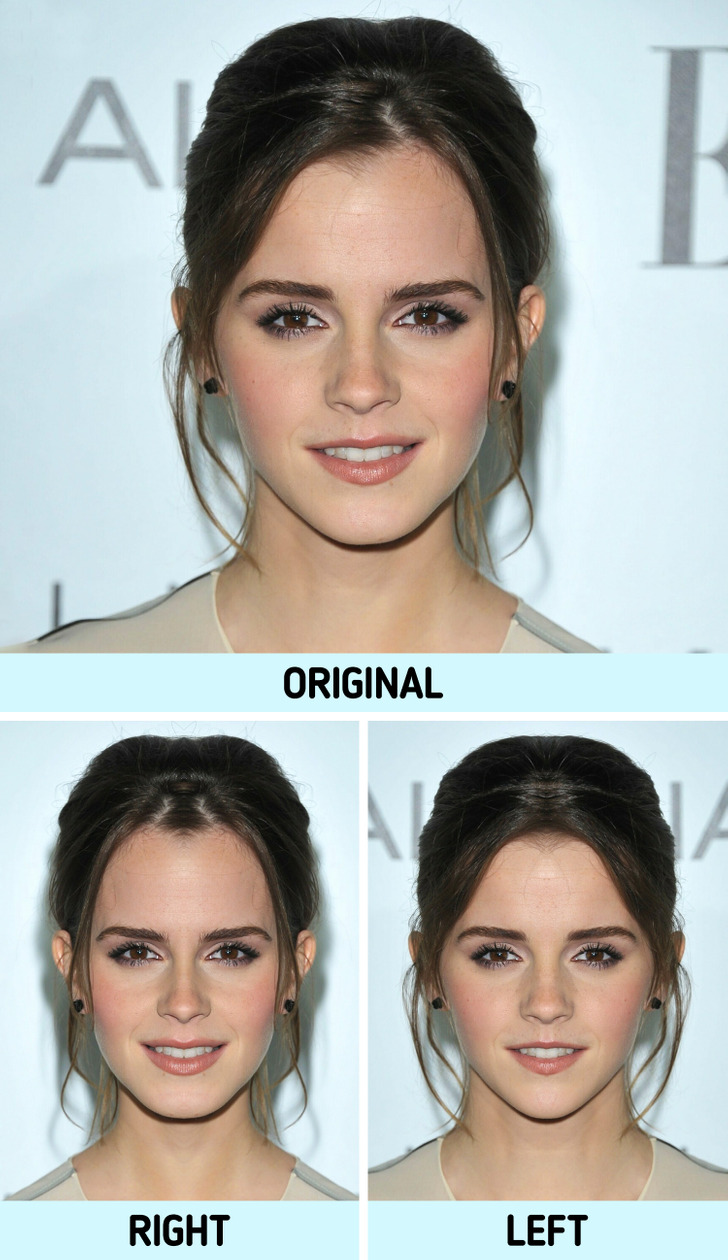 John Shearer/Invision/AP/East News
7. Ryan Reynolds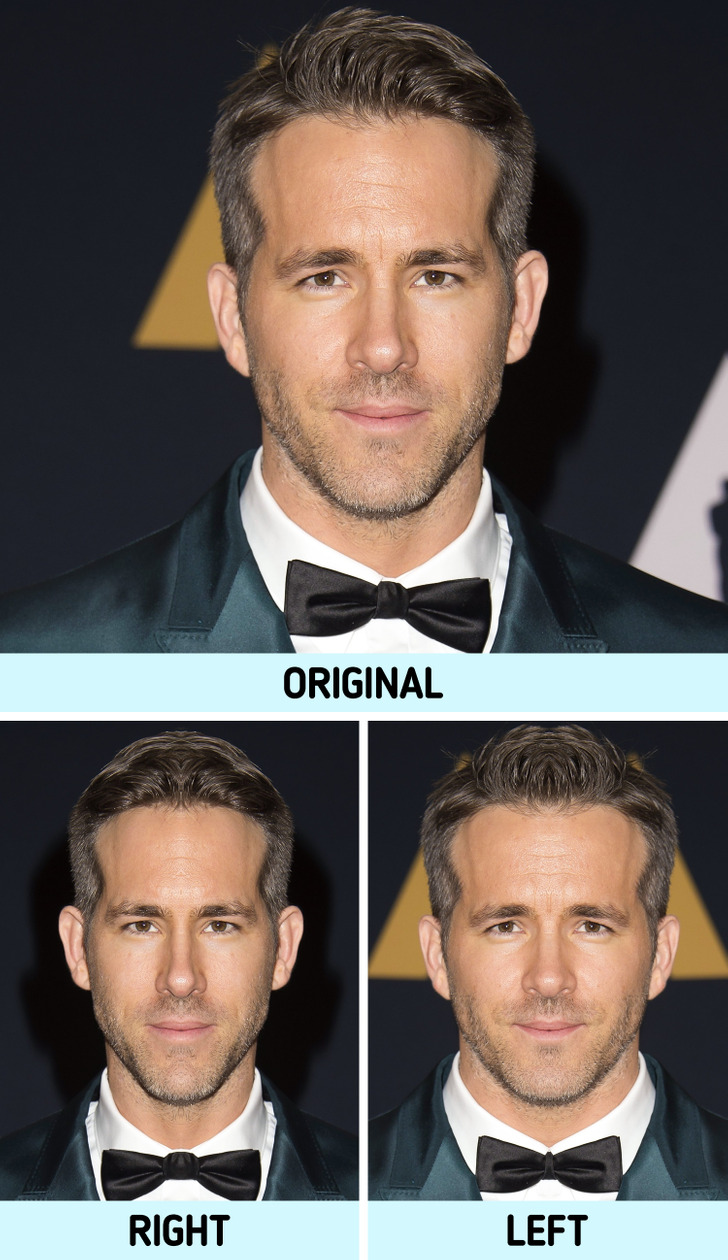 8. Tom Hanks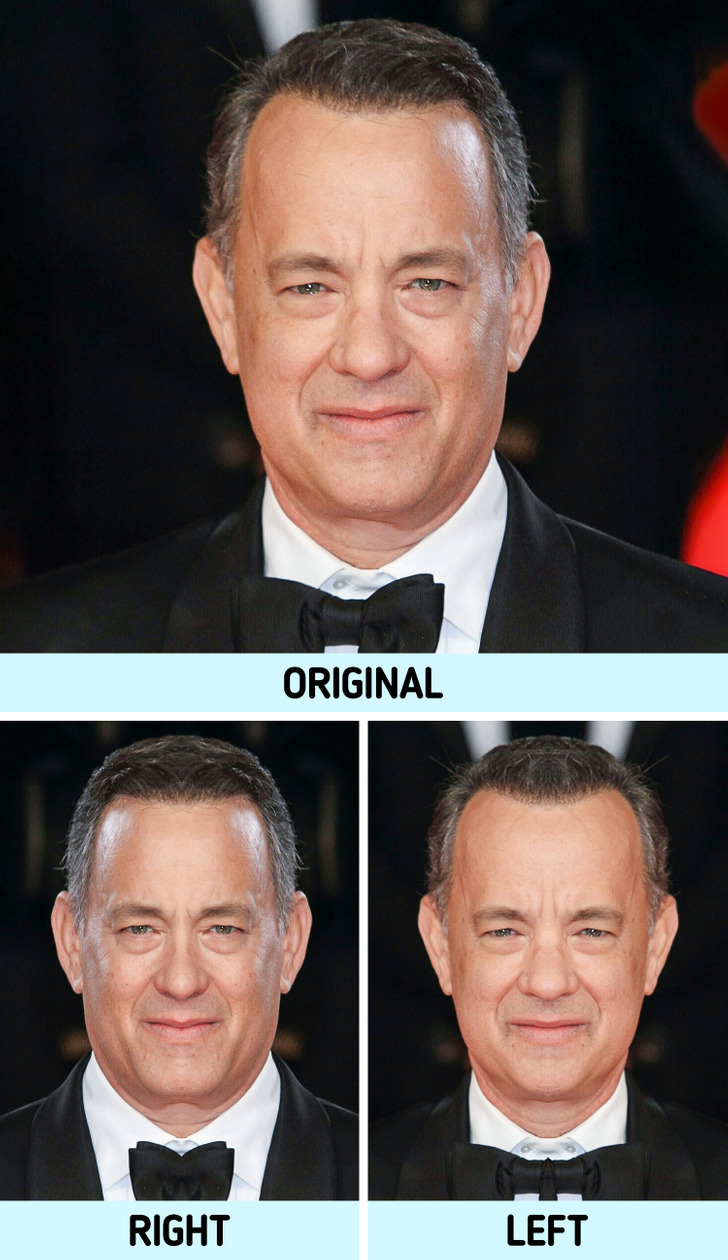 Steve Ross/Capital Pictures/EAST NEWS
9. Scarlett Johansson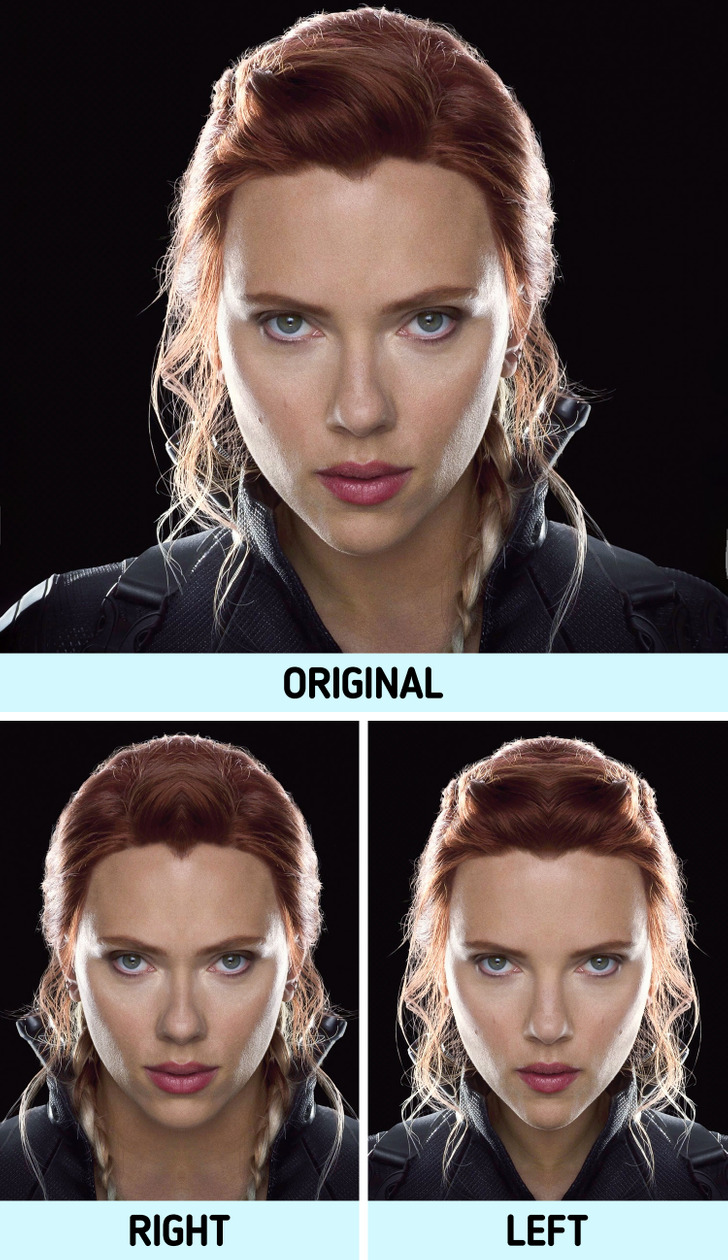 CAP/RFS/Capital Pictures/East News
10. Gal Gadot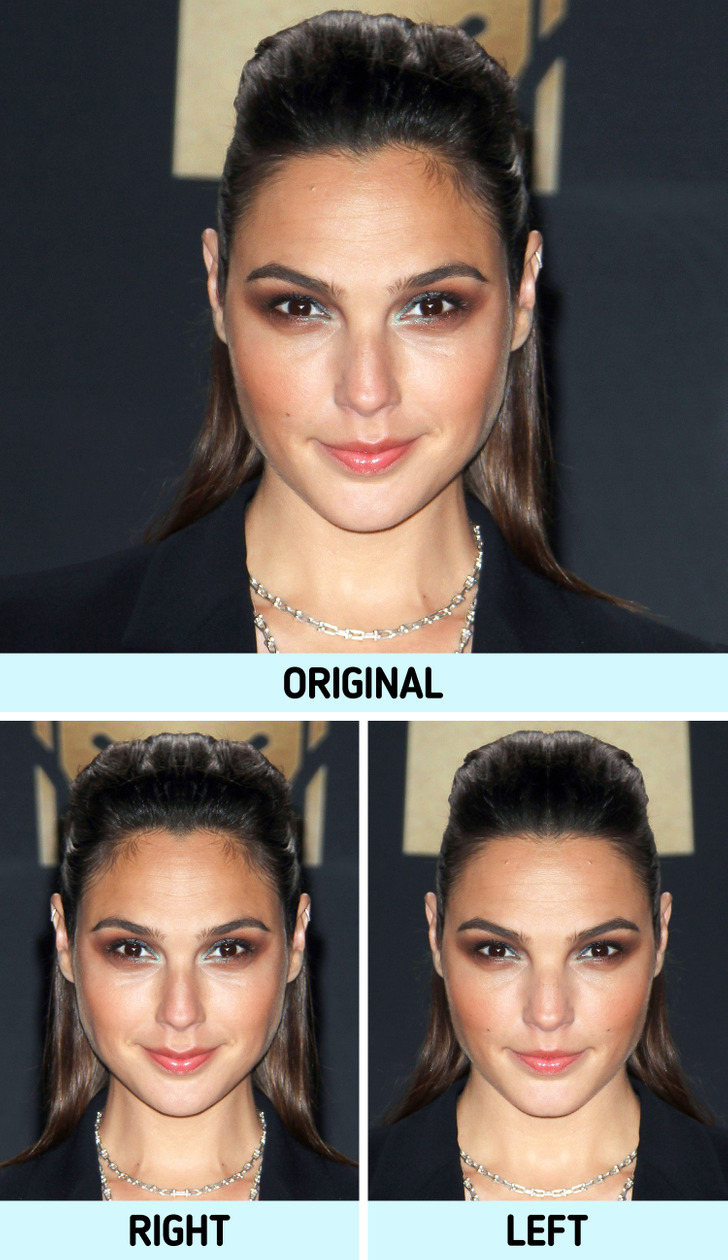 PacificCoastNews/EAST NEWS
11. Gerard Butler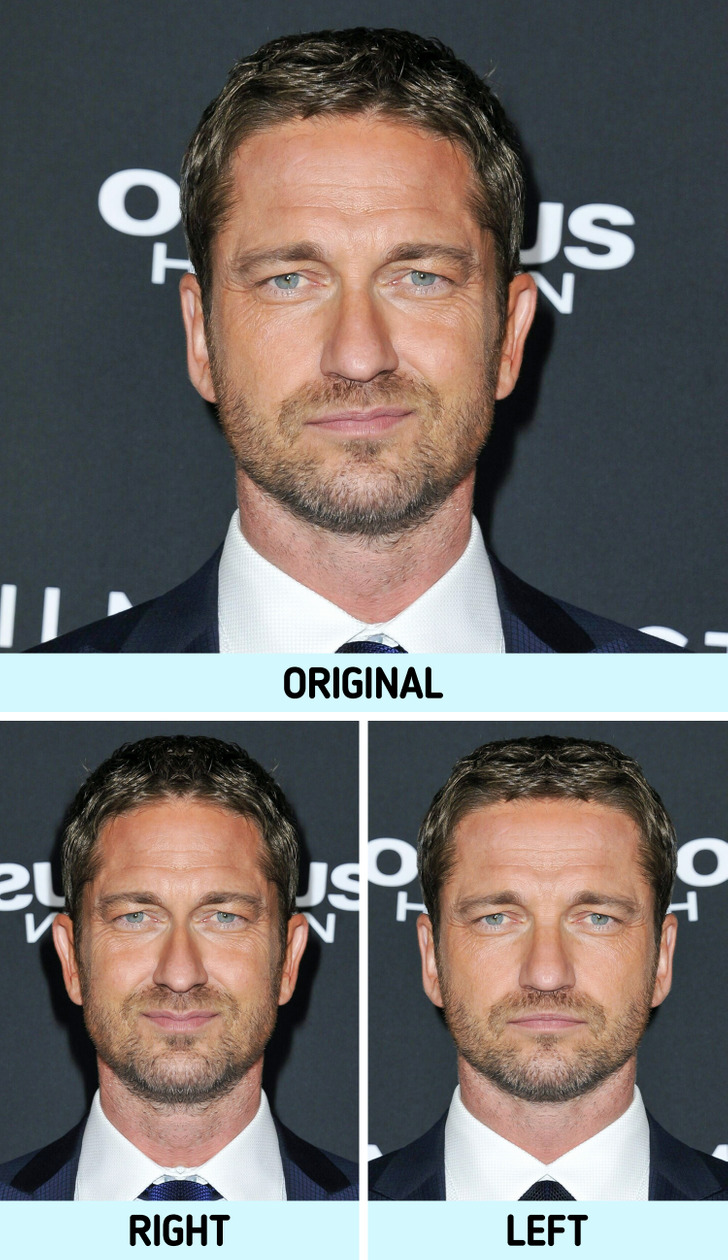 Dee Cercone/Everett Collection/EAST NEWS
12. Owen Wilson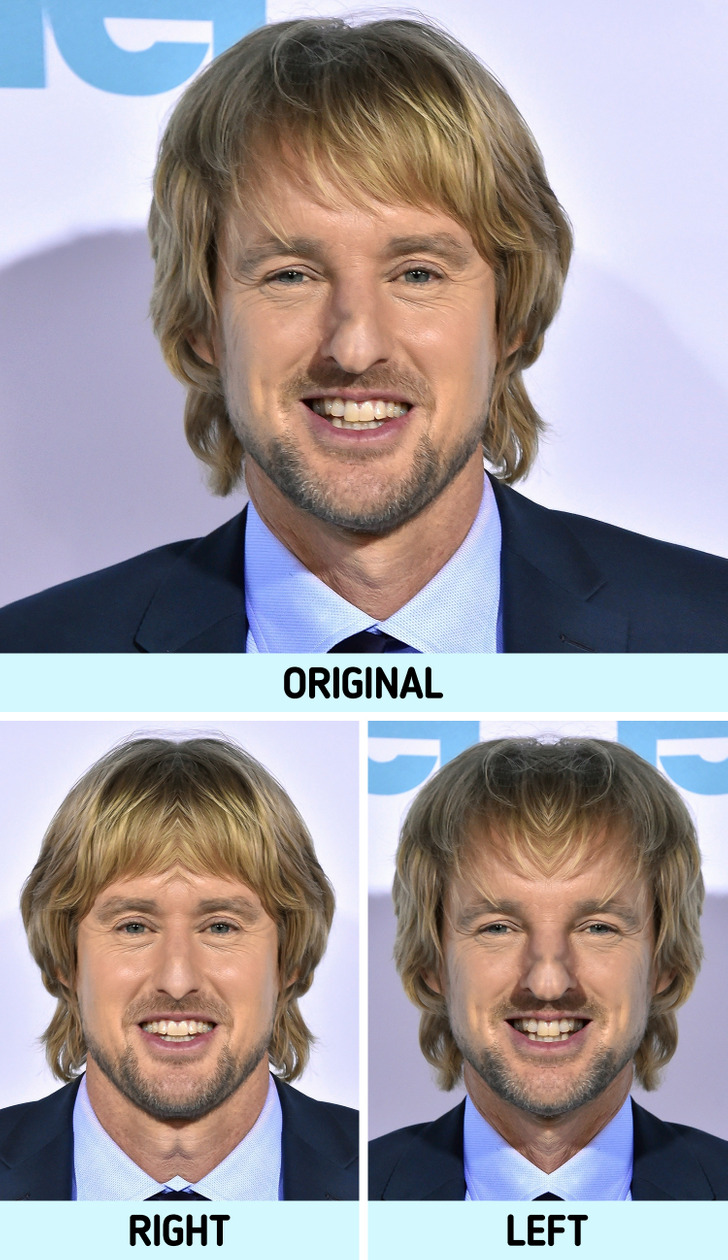 O'Connor/AFF-USA.com / MEGA/EAST NEWS
13. Uma Thurman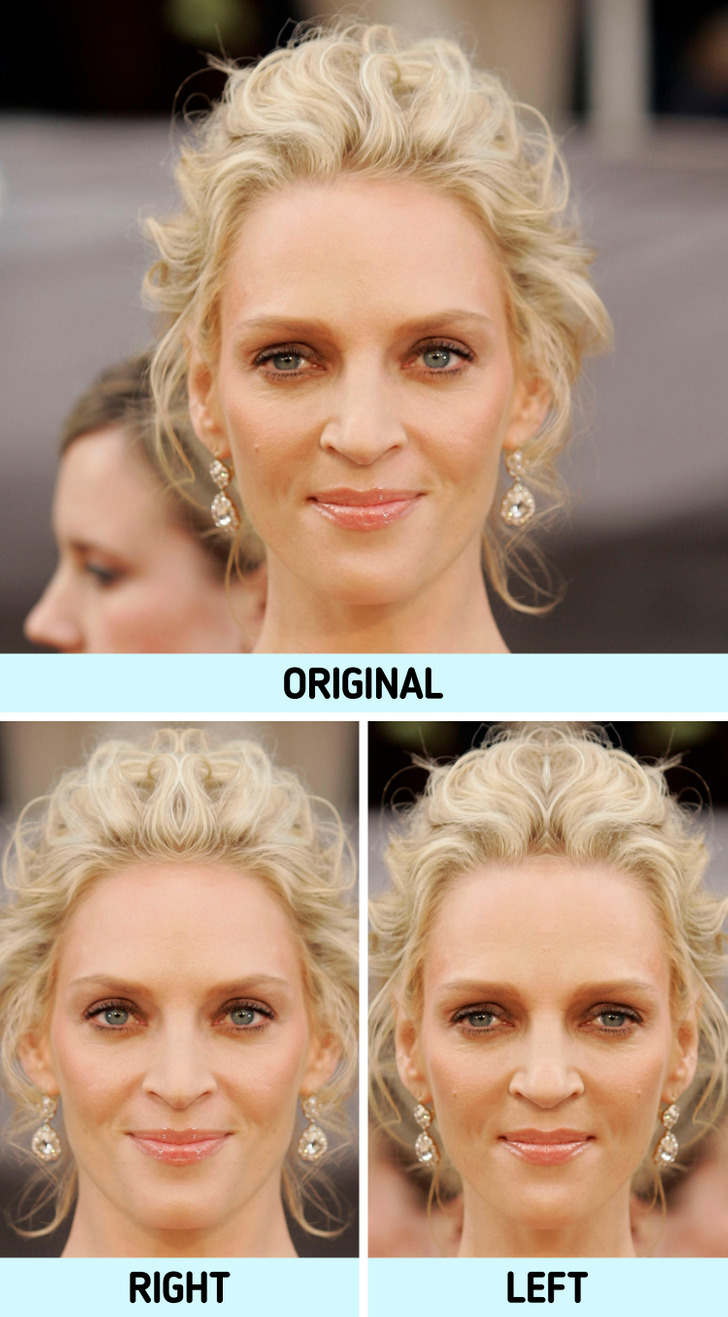 Kristin Callahan / Everett Collection / East News
14. Zoë Kravitz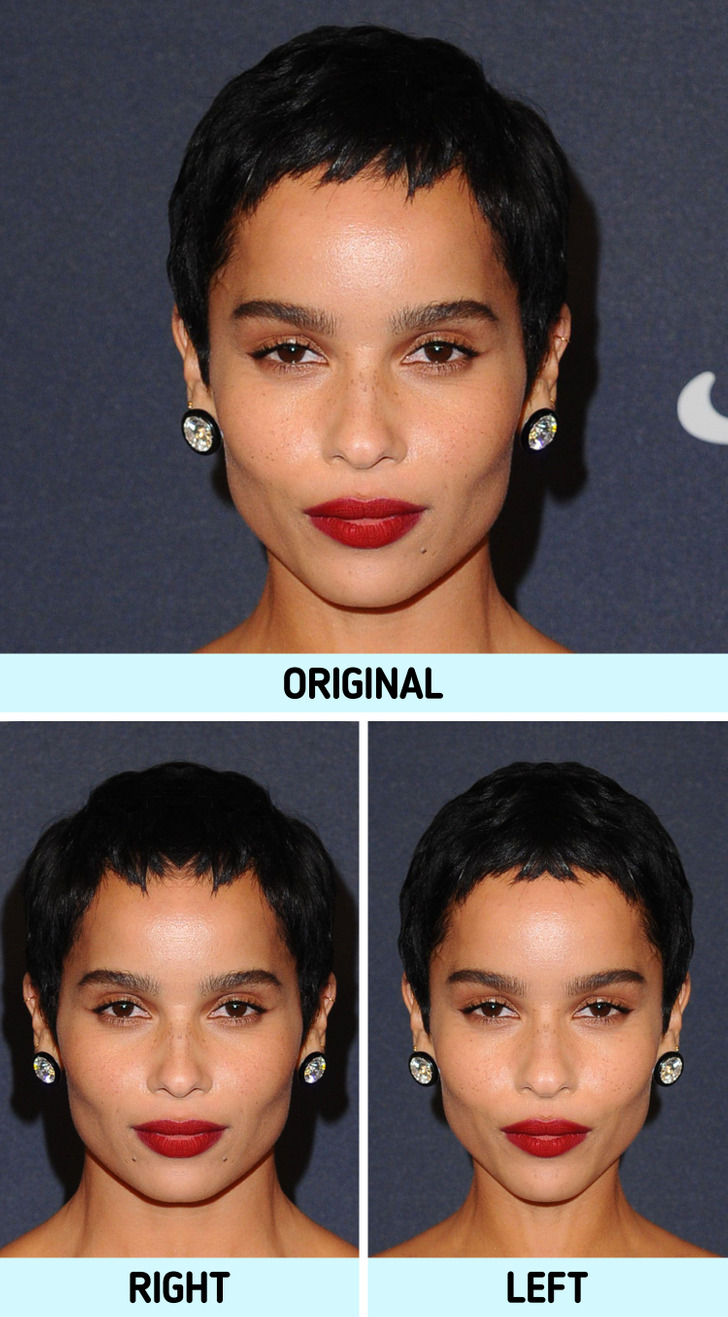 Gilbert Flores/Broadimage/Broad Image/East News
15. Shailene Woodley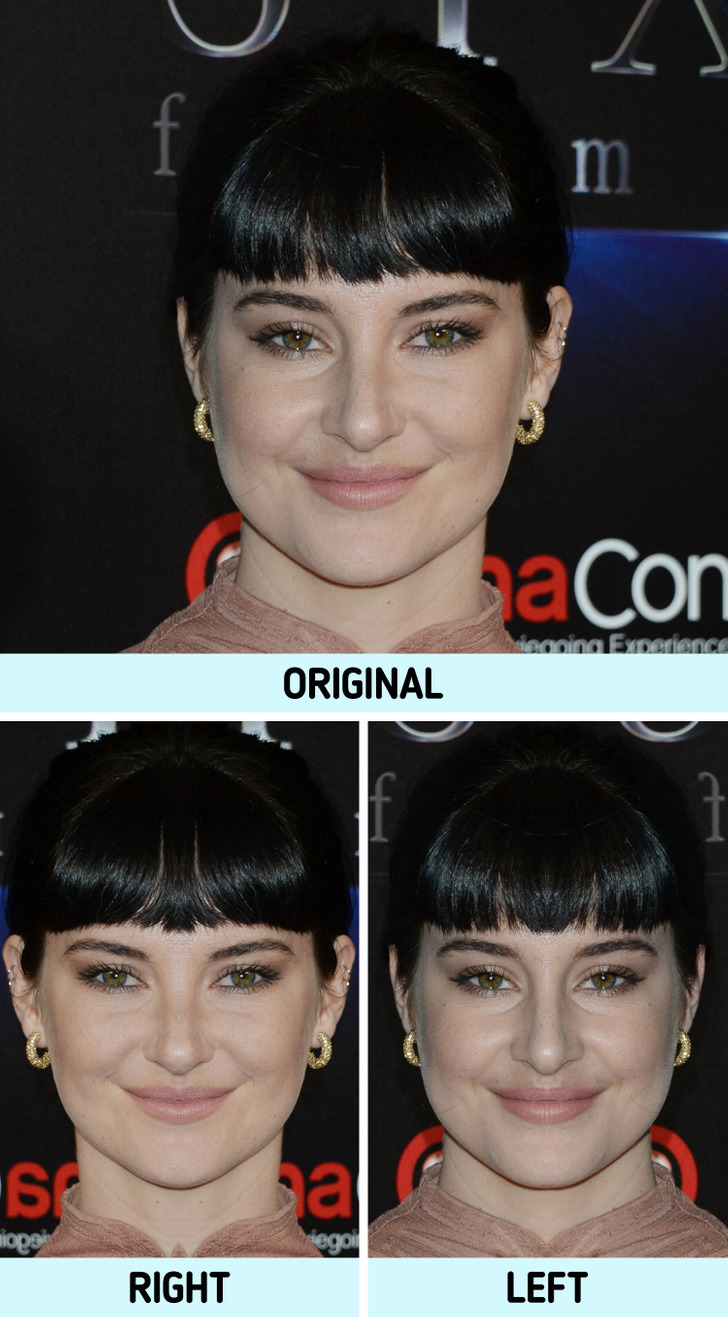 Gilbert Flores/Broadimage/EAST NEWS
16. Paris Hilton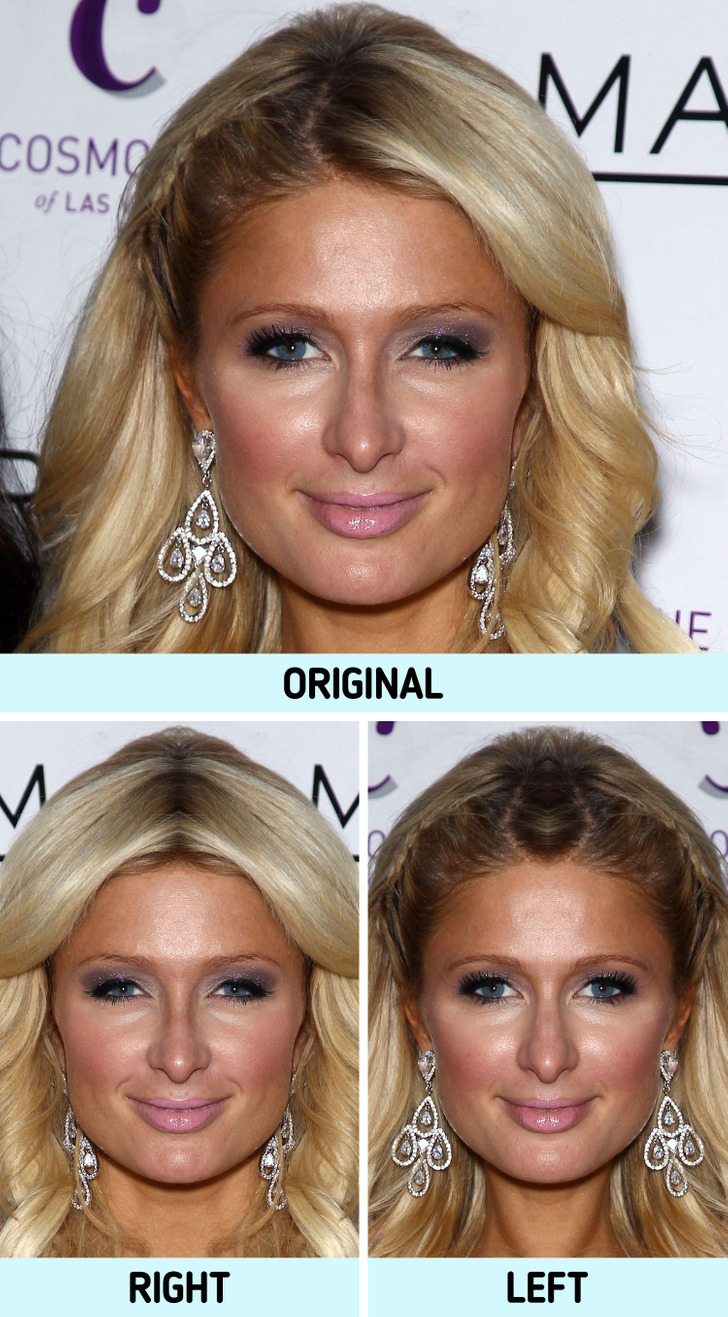 Invision / Invision / East News
In your opinion, which way is better — symmetrical or asymmetrical? Would you like your face to be perfectly proportional?