When He Ended Up in the Hospital With Over 30 Broken Bones, Jeremy Renner Realized He's Lucky to Have a Family Like His
On New Year's Day, we, like many other Jeremy Renner's fans, were deeply concerned by the news that the actor was in critical condition in the hospital. Now his life is no longer in danger and the scariest part is behind him, which means we can breathe a sigh of relief and find out how the Marvel star is coping with the misfortune that has befallen him.
Got hit by a snowplough while helping to pull out a stuck vehicle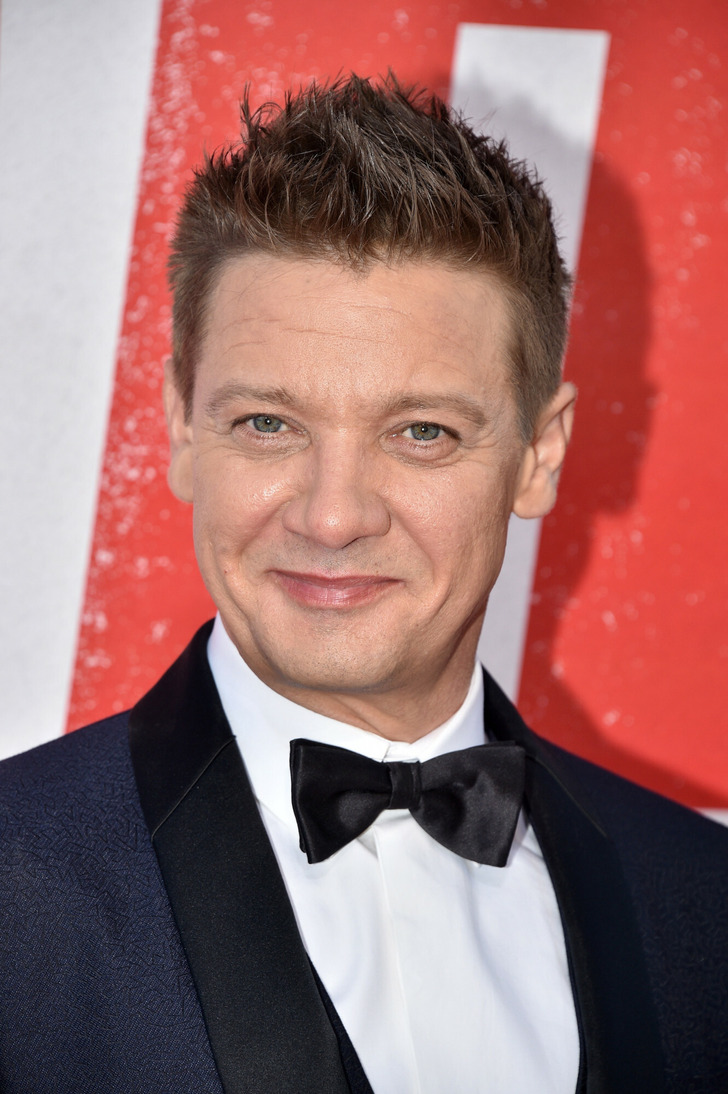 Hahn Lionel/ABACA/EAST NEWS
After ringing in the new year with his family, on the morning of the 1st of January, the actor decided to clear the snow off the driveway to help his family leave. But unfortunately, Jeremy was hit by a powerful snowplough while trying to save his nephew and was seriously injured.
He was rushed to a hospital in a helicopter, where he was diagnosed with multiple injuries and underwent emergency surgery.
First news from the hospital
A few days after the incident, Jeremy posted a photo from his hospital bed with a comment thanking everyone for their support. In doing so, the actor allowed millions of his fans, who were seriously worried about their idol's life, to breathe a sigh of relief.
Renner also expressed his sincere gratitude to the medical staff who provided him with excellent care.
Spa treatment for the injured, "family-style"
Despite the huge number of injuries and broken bones, Renner is not discouraged and tries to keep his courage and good spirits up. In this, he gets a lot of help from his loving family members, who have doubled up on their care during the actor's recovery.
In one of the videos shared by the actor, we can see his mom and sister Kym helping him with hygiene procedures and at the same time cheering him up. Kym later shared how excited and happy they are that Jeremy is getting better so quickly.
We are so thrilled with his progress. If anyone knows Jeremy, he is a fighter and doesn't mess around. He is crushing all the progress goals. We couldn't feel more positive about the road ahead.
Strong support from colleagues
Upon learning of the accident, worried friends and colleagues from the set flooded the actor with wishes for a speedy recovery. Chris Evans, Chris Hemsworth, Paul Bettany and many others expressed their support. Evangeline Lilly shared a touching post in which she confessed that she adores Renner and called him one of the most genuine people in Hollywood.
On the actor's birthday, which he spent in the hospital, he got a nice gift from Base Chicago Sports Academy, with which the actor once collaborated. The team recorded a sweet video to 50 Cent's In Da Club, which touched Renner's heart.
A long road of rehabilitation lies ahead, but the worst is over
In his latest post, the actor shared details of his current condition and what he has been through. After breaking over 30 bones and undergoing complex surgery, Renner has started rehabilitation sessions with a physiotherapist. Jeremy left a touching message thanking his family for their support in helping him get back to life.
I want to thank EVERYONE for their messages and thoughtfulness for my family and I. Much love and appreciation to you all. These 30 plus broken bones will mend, grow stronger, just like the love and bond with family and friends deepens.
Do you have a story about how family and friends have supported you in difficult times?
Cheery
/
People
/
When He Ended Up in the Hospital With Over 30 Broken Bones, Jeremy Renner Realized He's Lucky to Have a Family Like His