Why Miss America Is No Longer About Looks, but Accomplishments, and How a Nuclear Physicist Won the Pageant in 2022
The results of the Miss America 2023 pageant were announced on the 15th of December. Fifty-one candidates competed for the title, but there was only one winner: Grace Stanke, a student from the University of Wisconsin. The young violinist and future physicist was favored over 11 other finalists by the jury, and the previous Miss America crowned the young woman herself.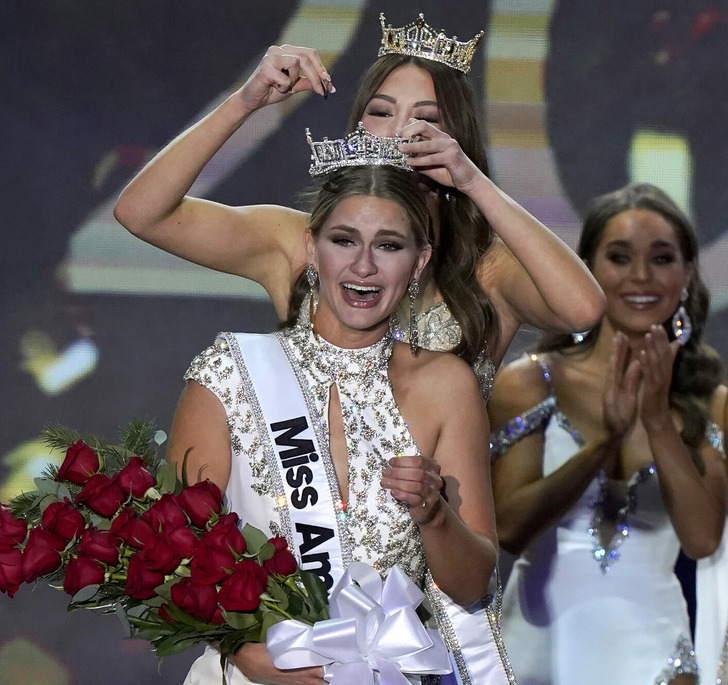 Steven Senne / Associated Press / East News
The competition started on the 12th of December. It had two stages and ended with a grand finale, with the winner receiving a scholarship worth over $500,000.
Grace will now be involved in a multitude of social activities and inspire other girls by her own example for the year 2023. That's exactly what her predecessors have been doing since the 20th century.
How the competition has evolved from a bikini contest to an appreciation of the contestants' achievements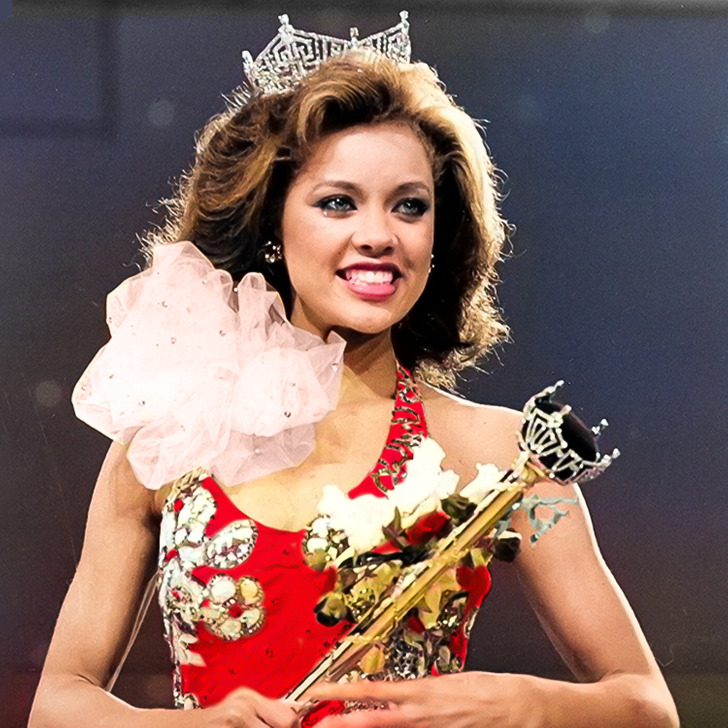 ASSOCIATED PRESS / East News
Vanessa Williams, crowned Miss America 1984
The history of this competition goes back over a hundred years. In the past, the contestants mainly wore swimsuits. However, it was also a challenge to society — at the time, women were not allowed to wear such revealing clothes in public.
From 1945, the winners started getting awarded with university scholarships, instead of cash prizes. This made Miss America one of the first organizations in the US to support female college students.
In 2018, organizers announced that candidates would no longer be judged on appearance. The swimsuit competition was abolished, and instead the jury began to focus on the girls' achievements.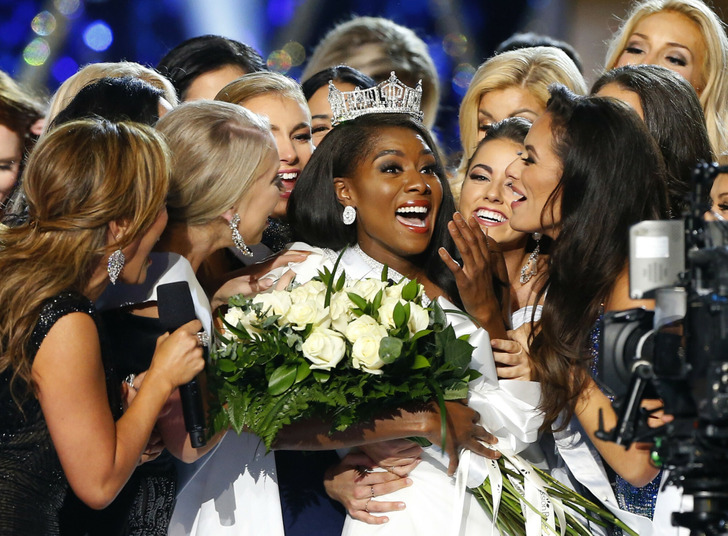 FR171374 AP / Associated Press / East News
Nia Franklin reacts after being named Miss America 2019.
The candidates now actively participate in discussions and offer their ideas for improving society for the jury's consideration. And most importantly, they make loyal friends with similarly bright individuals.
Who are the Miss America contenders?
All the contestants won the qualifying rounds and were recognized as the best in their states. They had to talk about themselves and share their plans for the near future. For example, Bailey Hodson, a.k.a. Miss Iowa 2022, is working towards becoming a Secondary Principal or Social-Emotional Learning Curriculum Director, and her talent is musical theatre singing.
Catherine Liang from California dreams of being the Chief Strategy Officer of a Fortune 500 company and can also play the piano. Miss Arkansas 2022, Ebony Mitchell, is a tap dancer and aspires to become a Hospital Administrator for a non-profit health care system.
On their portfolios, all the girls posted a quote that inspires them. One participant shared the words of her mother: "She told me that I had the power to change lives and the world, and could do so all by myself if I set my mind to it."
How Grace Stanke captivated the jury and the audience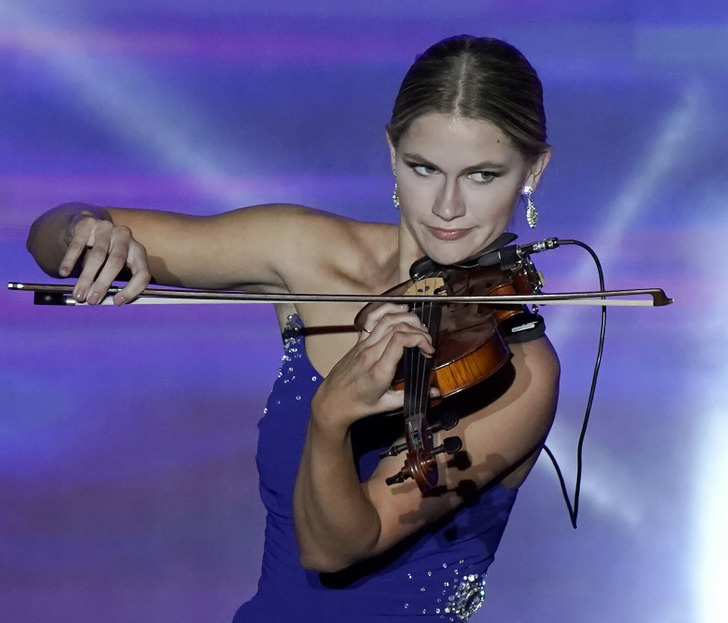 Steven Senne / Associated Press / East News
The contestant from Wisconsin is studying to become a nuclear physicist and dreams of learning how to produce an efficient and clean form of zero-carbon energy for her country. Grace's motto are her father's words "Impunctuality breeds disorganization," which he even has as a bumper sticker.
Stanke also plays the violin. She demonstrated her skills in the second stage of the competition and got through to the finals. In an interview, she said that she's been playing since she was eight years old, but she used to get nervous performing for an audience.
To stop being embarrassed about playing in front of an audience, she started entering Miss Wisconsin's Outstanding Teen competition, and in 2017 her attempts were rewarded with success. Grace won the title and was acknowledged as the most talented teenager in the state. In addition, having to constantly perform on stage helped her to straighten her posture and boost her confidence.
In addition to her musical talents, Stanke impressed the jury with her discussion of nuclear energy.
She talked about how she realized that this energy is now used everywhere, from radiology to chemotherapy. When Grace was young, her father was undergoing treatment in an oncology ward and nuclear science literally saved his life. After that, the girl decided to devote her life to physics.
How the winner was selected and announced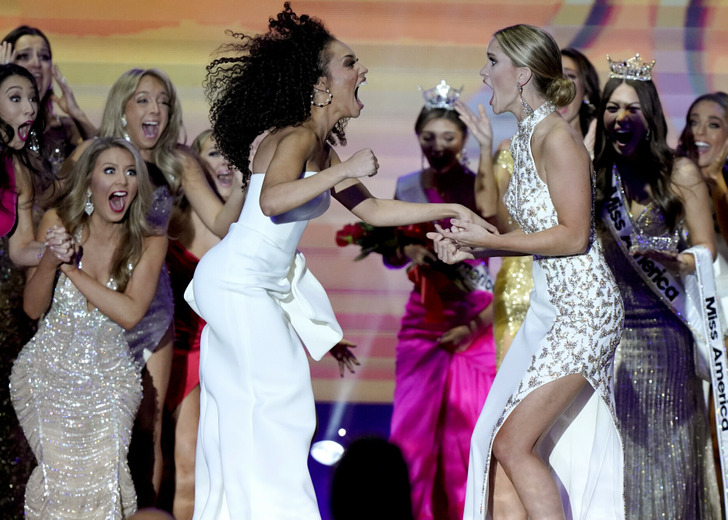 Steven Senne / Associated Press / East News
Eleven contestants made it to the final — ten were chosen by the jury and one, Monica Mia Jones from Illinois, was chosen by the audience. After the next test, only five contestants remained. They had to tell the judges about their interests and plans for the future.
The final choice was between two contestants: Miss New York 2022, Taryn Delanie Smith, and Miss Wisconsin 2022, Grace Stanke.
Before the results were announced, both girls stood holding hands. And when the hosts called Grace's name, for a long time she couldn't believe her victory, and even cried with emotion when the previous Miss America put the crown on her head.
Who handed over the crown to the new Miss America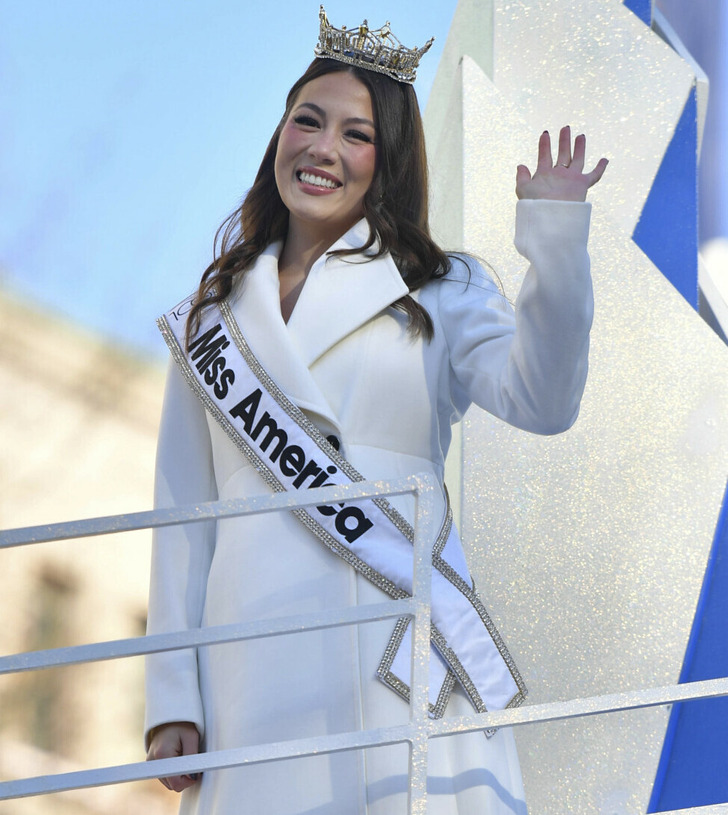 NDZ / STAR MAX / IPx / Associated Press / East News
The title of Miss America was passed on to Grace by Emma Broyles. The representative for Alaska was the first Korean-American to win the crown. She demonstrated her knowledge in biomedical sciences, and as her talent, she impressed the jury with a vocal performance.
Throughout 2022, Broyles represented the Miss America organization while receiving a salary and various benefits. She travelled around the country talking to young women about herself, and acting as a role model for them.
What Grace Stanke will be doing in 2023
Stanke has already started planning the format of her meetings with young women. She will dedicate part of her time to the project Clean Energy, Cleaner Future. Grace will try to change the negative perception of nuclear science that is often held by those who are not involved in the field.
In addition, Miss America 2023 wants to explain to girls that there is no such thing as an "unladylike" profession. They can indisputably work as scientists, technologists and engineers, succeeding in the fields that are currently dominated by men.
Do you think Grace will be able to achieve what she has set out for herself? What does she need to do to be successful?
Preview photo credit ASSOCIATED PRESS / East News
,
Steven Senne / Associated Press / East News
Cheery
/
People
/
Why Miss America Is No Longer About Looks, but Accomplishments, and How a Nuclear Physicist Won the Pageant in 2022