12 Actors and Actresses That Had to Compete With Their Friends for a Role
The show business world may seem quite unfriendly. There is so much competition among stars that friendship seems impossible because they have to fight for the same roles. But the people from this compilation bust this myth. For them, their friendships turned out to be more important than any role.
We at CHEERY are really happy for the actors and actresses in this compilation who managed to keep their good friendships despite all the challenges of the business.
Gwen Stefani and Angelina Jolie, Mr and Mrs Smith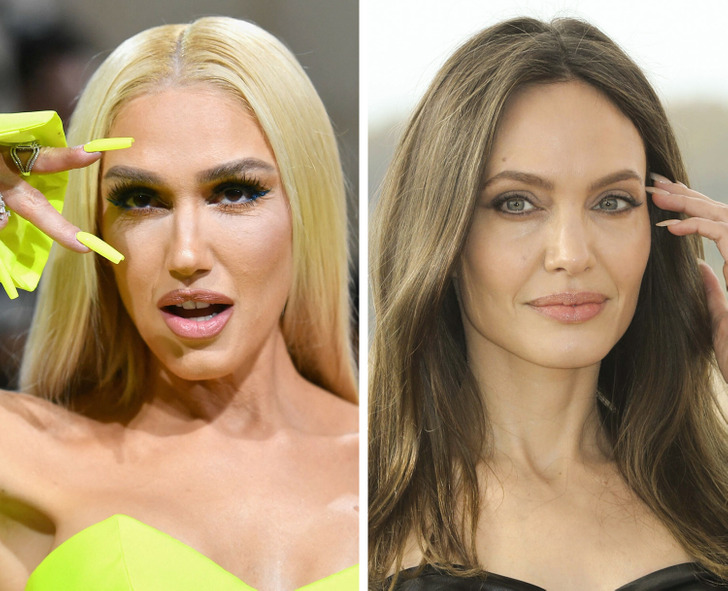 ANGELA WEISS / AFP / East News
,
Marco Provvisionato / IPA / SIPA / Sipa Press / East News
During the Ellen DeGeneres show, Gwen Stefani amazed the fans. The singer said she was the candidate for the lead female role that her friend, Angelina Jolie, ended up getting, "Mr and Mrs Smith: it would've been a different story. But Angelina beat me."

Just imagine if it was Gwen Stefani, and not Angelina Jolie asking Brad Pitt, "Who's your daddy now?"
Amy Adams and Reese Witherspoon, The Master
Reese Witherspoon initially auditioned for the role of Peggy Dodd. But her close friend Amy Adams got it. The actress was so good that she even got the Oscar for Best Supporting Actress.

This competition didn't have any effect on their friendship. Reese wasn't disappointed and supported her friend. She's also worked with the director of The Master, Paul Thomas Anderson, and appeared in his film Inherent Vice.
Selma Blair, Sarah Michelle Gellar and Katie Holmes, Buffy The Vampire Slayer
All three friends were candidates for the same role of Buffy. Finally, Sarah Michelle Gellar beat Katie Holmes and Selma Blair.

More than that, Selma Blair could have played the main part in Dawson's Creek that Katie Holmes ended up getting. Creator Kevin Williamson said, "I really loved Selma until, of course, I got the infamous videotape from the basement of the Holmes family. And when that video showed up, it changed my whole life."
Fortunately, the actresses are still good friends.
Timothée Chalamet and Lucas Hedges, Interstellar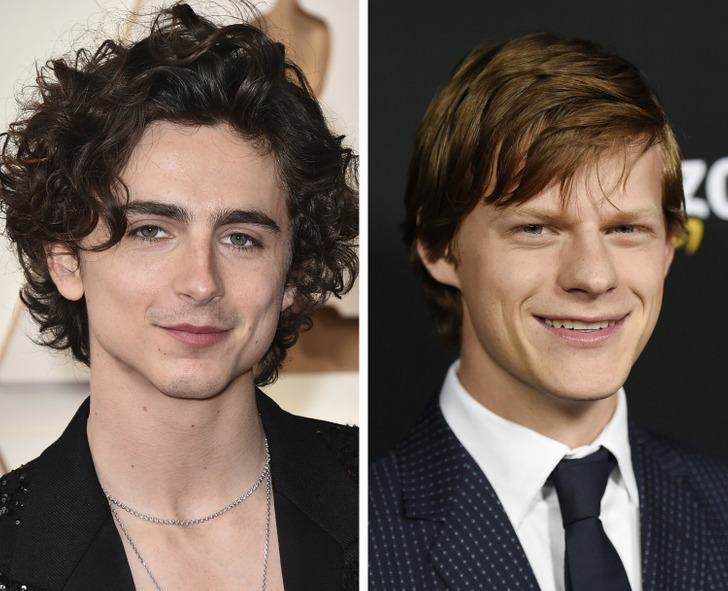 Invision / Invision / East News
,
Chris Pizzello / Invision / AP / East News
According to Lucas Hedges, his friendship with Timothée Chalamet started at the auditions they attended together. They were candidates for the same role so many times that they became friends. For example, both of them could have portrayed young Tom in Interstellar, but Chalamet got it. And later, both actors were in Lady Bird.

Hedges agrees that many people confuse him with Chalamet, "I honestly don't know. Every time I see him, I think, "Wow, we're actually pretty similar."
Laura Dern and Gwyneth Paltrow, Jurassic Park
USA TODAY Network / Sipa USA / East News
According to the creators of the original Jurassic Park, choosing the lead actress was a tough call. Lots of Hollywood stars auditioned for the part, including Gwyneth Paltrow. Her friend Laura Dern got the role. The actress thinks she is a very lucky person because Steven Spielberg decided to hire her.
John Krasinski and Chris Evans, Captain America
Chris Evans seems like the most obvious candidate for the role of Captain America but his friend John Krasinski also wanted to portray Steve Rogers, "As soon as they said Chris Evans got the part, I was like, yeah, look at that guy. Are you kidding me? He is Captain America. And I just saw Chris a couple of weeks ago and we were still laughing about it. I said, 'I love that you retired in my role'".
Taraji Henson and Kerry Washington, Scandal
Actress Taraji Henson told that she auditioned for the part her friend Kerry Washington ended up getting, "When I went in to read for Shonda Rhimes, in my mind I was like, 'This is Kerry Washington. Why am I even in here?' It was her job, and she's great in it."
Charlie Cox and Tom Hiddleston, Thor
Tom Hiddleston says that he and Charlie Cox became friends when they auditioned for the same role, "We were both Emma Stone in La La Land. We kept seeing each other at the same auditions, and we became really good friends as a result. So we'd walk out of the auditions and say, "Do you want to go have some lunch? Let's go have a burger."

The role of Loki could have gone to Charlie Cox, but Tom Hiddleston got it, and Cox played Daredevil. The actors once swapped their costumes during the outing to promote their Broadway show.
Tiffani Thiessen and Jennie Garth, Saved By the Bell
The role of Kelly Kapowski in the classic sitcom of the 90s could have gone to Tiffani Thiessen's best friend Jennie Garth. The competition for the role didn't stop the girls from being good friends while the show was on. But later, something happened between them, and nobody knows what it was.
Mel Gibson and Anthony Hopkins, Thor
Old friends and colleagues Mel Gibson and Anthony Hopkins both wanted to be Odin in the Marvel universe. Gibson says he was offered the role but Hopkins ended up portrayed the god.
Leonardo DiCaprio and Matthew McConaughey, Titanic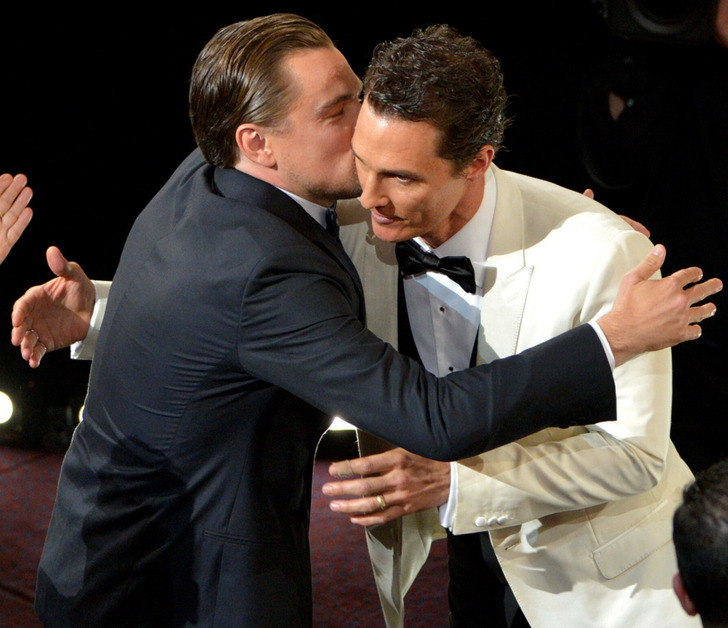 John Shearer / Invision / AP / East News
Today, it's impossible to imagine anyone but young Leonardo DiCaprio as Jack Dawson. But his close friend Matthew McConaughey could have got it. He said, "I went and read with Kate Winslet, and it was not one of the auditions—they filmed it, so it was like into screen test time. After we left, they followed me and when we got outside they were like, 'That went great.'' I really thought I had the role in Titanic. It did not."
Emma Stone and Jennifer Lawrence, Easy A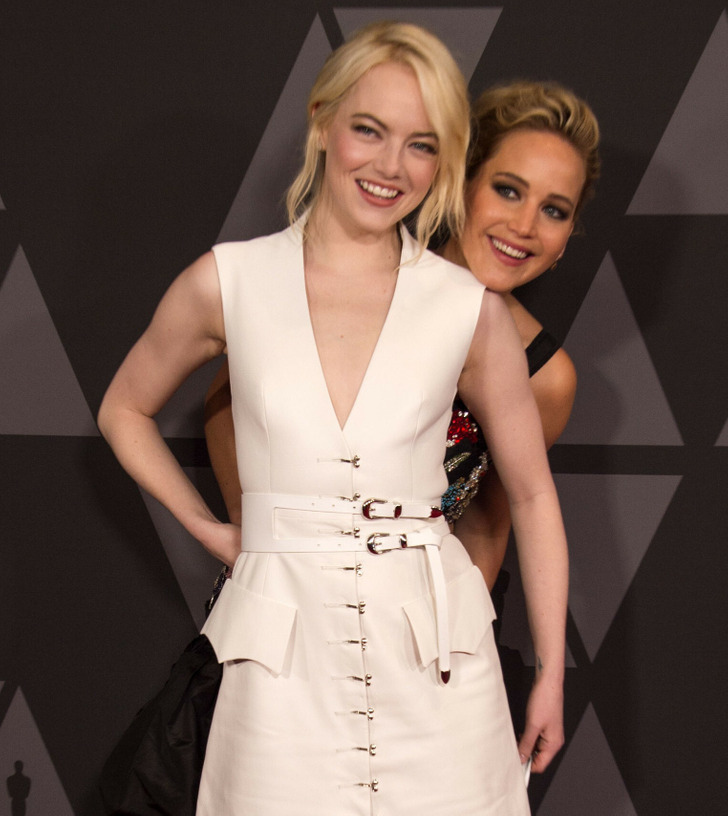 It's also hard to believe it, but the main role in Easy A could have been portrayed by Emma Stone's friend Jennifer Lawrence. The competition had no effect on their friendship, and today, they remember this situation laughing.

"I auditioned for Easy A. I wanted it so bad", Lawrence said. "Well, guess what? You didn't get it. You didn't get it because you suck!", Stone replied laughing.
Have you ever competed with your friends at work? Tell us how you manage to keep your friendship intact!
Preview photo credit ANGELA WEISS / AFP / East News
,
Marco Provvisionato / IPA / SIPA / Sipa Press / East News