Bruce Willis' Family Has Given an Update on His Health: "Condition Has Progressed"
The family of actor Bruce Willis said he has a type of dementia called frontotemporal dementia or FTD. They shared the news on Thursday and said it's hard, but they're relieved to know what's causing his symptoms. In 2022, Bruce Willis' family (including his wife Emma Heming Willis, ex-wife Demi Moore, and his daughters) announced that he had aphasia and a medical condition that was affecting his thinking. He took a break from acting because of it.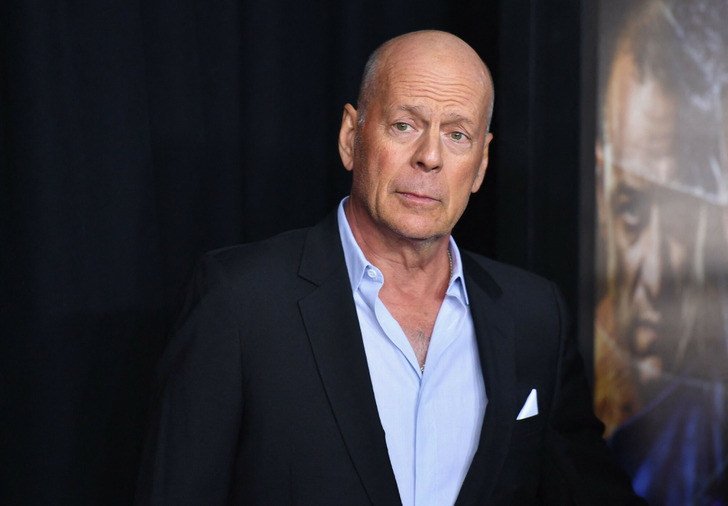 ANGELA WEISS/AFP/East News
Frontotemporal dementia is a type of brain disorder that affects the frontal and temporal lobes. These areas shrink, which can cause problems with talking, emotions, and personality changes. Other symptoms can include difficulty with walking, swallowing, and muscle spasms. Symptoms usually get worse over time. It can affect people as young as 40 years old, and is the most common form of dementia for people under 60.
The family posted a statement on the Association for Frontotemporal Degeneration's website. They said that Bruce always wanted to use his voice to help others and bring attention to important issues, both publicly and privately.
They also said that they're very thankful for all the love, support, and great stories they've received since they shared Bruce's diagnosis.
We know in our hearts that — if he could today — he would want to respond by bringing global attention and a connectedness with those who are also dealing with this debilitating disease and how it impacts so many individuals and their families
Preview photo credit ANGELA WEISS/AFP/East News