Oscar-Nominated Film Actor With Down Syndrome Works At Starbucks And Believes That Everyone Can Act In Movies
James Martin combines being a chef and barista with a career as an actor. And even after a film he starred in was nominated for a prestigious Oscar award, James continued to work his regular job. In today's article we'll tell you the story of how this Belfast actor with Down's syndrome became famous in Hollywood and why he has no intention of giving up his place in a coffee shop.
Appeared in a film alongside the stars of Game of Thrones
James played a role in the short film An Irish Goodbye, which tells the story of brothers who are reunited at their mother's funeral after a long separation. They find themselves in the possession of their mother's bucket-list, containing a hundred entries. The siblings decide to have an adventure and set out to fulfil each item on the list.
The film has an impressive cast. Michelle Fairley played Catelyn Stark in Game of Thrones. Seamus O'Hara played the role of Fergus in the same show. James Martin blends seamlessly into the star-studded cast, and has even developed a very warm, friendly relationship with his on-screen brother.
He will be celebrating his birthday at the Oscars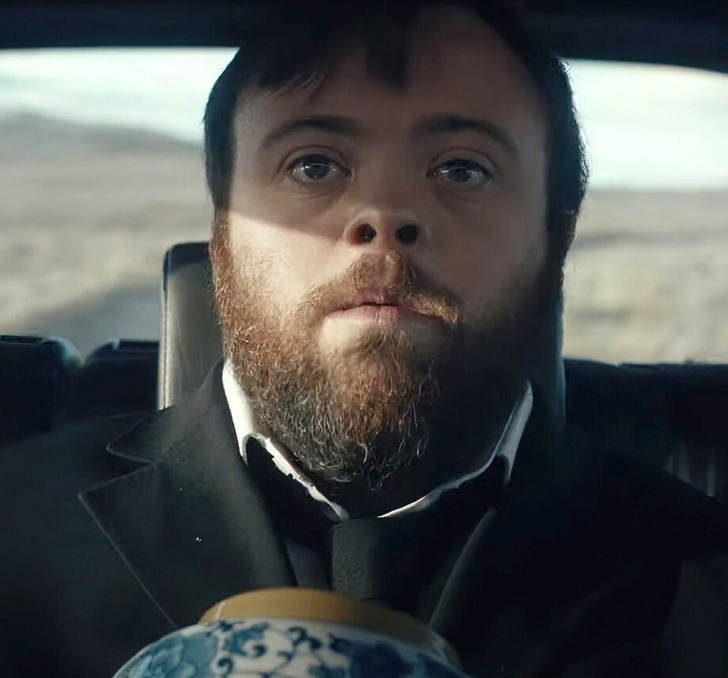 Courtesy Everett Collection / East News
An Irish Goodbye has received wide recognition. It has been awarded by the British Short Film Awards, Indy Shorts, and Irish Film Festa. The short film was also honored by the American Film Academy, receiving an Oscar nomination.
James is looking forward to the ceremony and dreams of meeting Tom Cruise, Liam Neeson, and Robert De Niro. For the actor, the night of the Oscars will be a double celebration: "It's not every day that you go to America, and an Oscar could be a nice birthday gift, because it's actually on the 12th March, my birthday, so the timing is fantastic."
Made his film debut in 2017
James' role in The Irish Goodbye wasn't his debut. The actor has appeared on screen before. 2017 saw the release of the film Ups and Downs, in which Martin's character goes on a road trip. And in 2020, he appeared in two episodes of the TV series Marcella.
Continues working at Starbucks
The 30-year-old actor has a full-time day job. James has been working at both Starbucks and Scalini's Italian restaurant for a long time. Martin seems to enjoy this part of his life as much as his work in the film industry: "I help out with all the customers. I've been doing that a long time. It's nice. I can make garlic bread, meatballs, salads, and mussels, chips, and stuff like that."
He believes anyone can be an actor
Martin believes that everyone can act. For example, he was fascinated by the work of the almost completely paralysed Stephen Hawking in The Simpsons. The physicist had a rare form of motor neurone disease, which meant that in order to communicate, he had to enter text into a speech synthesizer using his facial muscles.
There aren't many actors with Down's syndrome. And James is something of an inspiration to people with the same condition who also want to act: "It doesn't matter if you have Down syndrome. I always say to people never judge a book by its cover."
Cheery
/
Films
/
Oscar-Nominated Film Actor With Down Syndrome Works At Starbucks And Believes That Everyone Can Act In Movies