"People asked where my kids were." Emily Blunt Practices Equal Partnership and Condemns Double Standards for Moms and Dads
Actress Emily Blunt charms audiences with her genuine smile and excellent sense of humor, but the star is not limited to these talents. The mother-of-two has witnessed some double standards when it comes to parents of different genders and decided not to be silent about it. This is not the first time she has spoken openly about parenthood. We'll tell you what guides Blunt and her husband, John Krasinski, in raising their daughters and how she manages to hide their popularity from the children.
Working and raising two daughters with an equal partner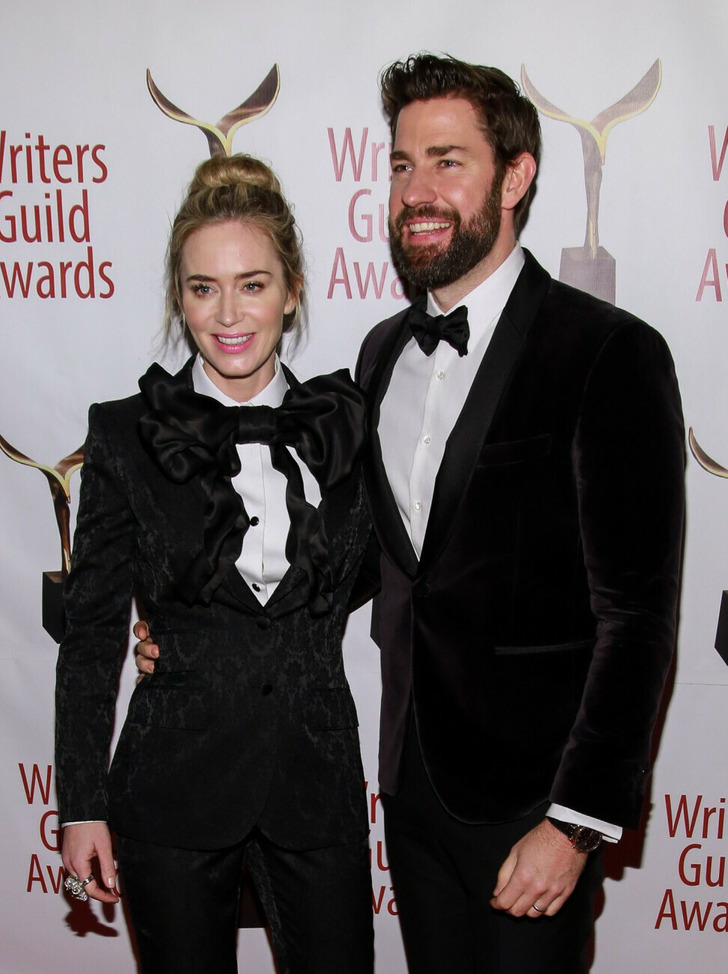 Jason Mendez / Everett Collection / East News
Actress Emily Blunt is known to audiences from such films as The Devil Wears Prada, Edge of Tomorrow, and The Girl on the Train. And in A Quiet Place, the British actress starred alongside her husband and the film's director, John Krasinski. The married couple is raising two daughters — 8-year-old Hazel and 6-year-old Violet.
She doesn't show off her kids too much.
Aaron P / bauergriffin.com / East News
Emily and her husband prefer to keep their children away from prying eyes. This celebrity family has everything under control. And they didn't even sell photos of their newborns to any popular publications but posted them on social media themselves. "Pics of kids should only come direct from parents," says John.
Keeping their own popularity a secret from their children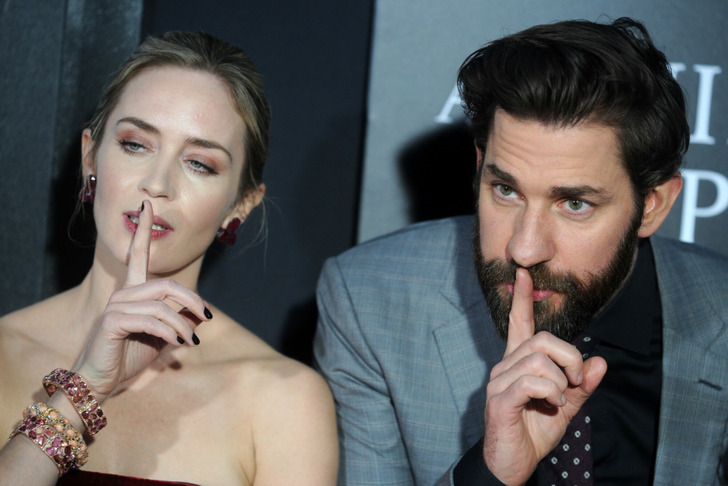 Van Tine Dennis / ABACA / East News
Emily and John are stars of the highest magnitude, but until recently, their children didn't even suspect that their parents were famous. Blunt preferred to keep the little ones in the dark, but someone shared this information with her eldest daughter at school. Fortunately, the kids were not particularly interested in the subject: "I don't want my kids to feel any more important or special. If they can remain oblivious for the longest time, I'd be thrilled. They don't even like it when I put on makeup. They just want me to be their mummy."
She calls her kids a "vaccine" against becoming starsick.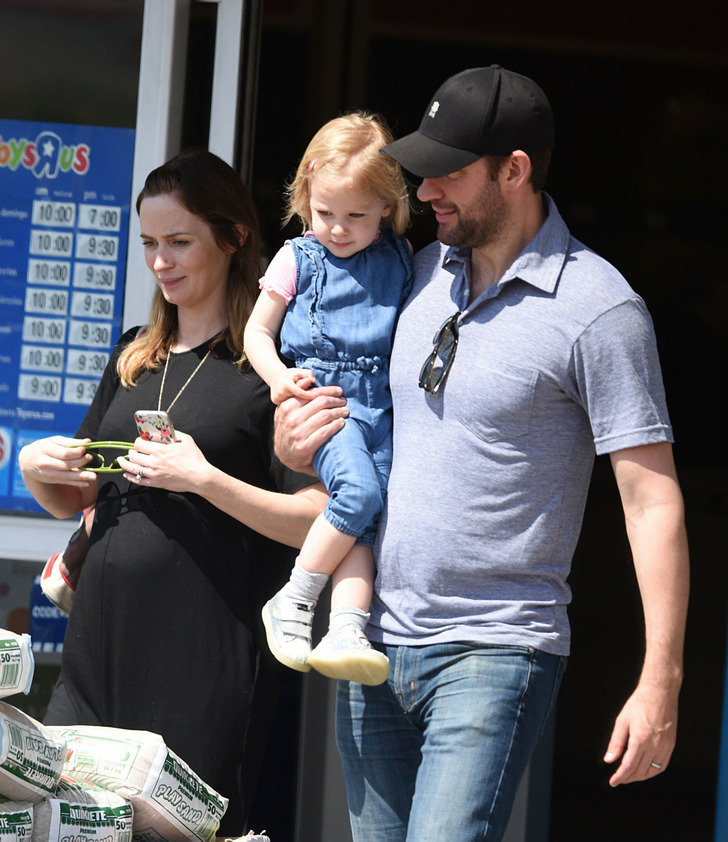 Coleman-Rayner / East News
Combining parenthood with a career as an actress is a challenge, but Blunt admits she has never seen a parent who can do everything: "I don't know if any parent thinks they're ever juggling it well." Emily's daughters have seen some of her mother's family films, but they have no particular interest in their parents' work. And that benefits the whole family. According to Blunt, her children humble her and keep her from getting starsick.
She's a role model for her kids.
According to Blunt's husband, when they're not working, they're spending time with their kids, but they don't forget about their personal lives, either. The couple goes on regular weekly dates, where talking about their daughters is forbidden.
John Krasinski admires Emily and sees her as a role model for Hazel and Violet: "I think that's really important for my kids. Emily sometimes is like, 'Oh man, it's so hard to go to work and leave them behind,' it's like, yeah, but one day they are going to look up and say, 'She went to work, and it was great.'"
Condemning double standards for moms and dads
The experience of motherhood has not only enriched Emily's life, it has also opened her eyes to the harsh reality that expectations for fathers and mothers in today's society are still very different: "When I was on set in Atlanta it was amazing how many people asked where my kids were. It is interesting that women are still made to feel defensive of their choices to work, and men are not."
True, it's unlikely that a man combining parenthood with a career would be asked this sort of question. And yet nearly half the women are the breadwinners in families with children, according to a recent survey. Blunt turned her attention to the elephant in the room, this way starting a serious discussion.
She doesn't want to play a "strong female lead."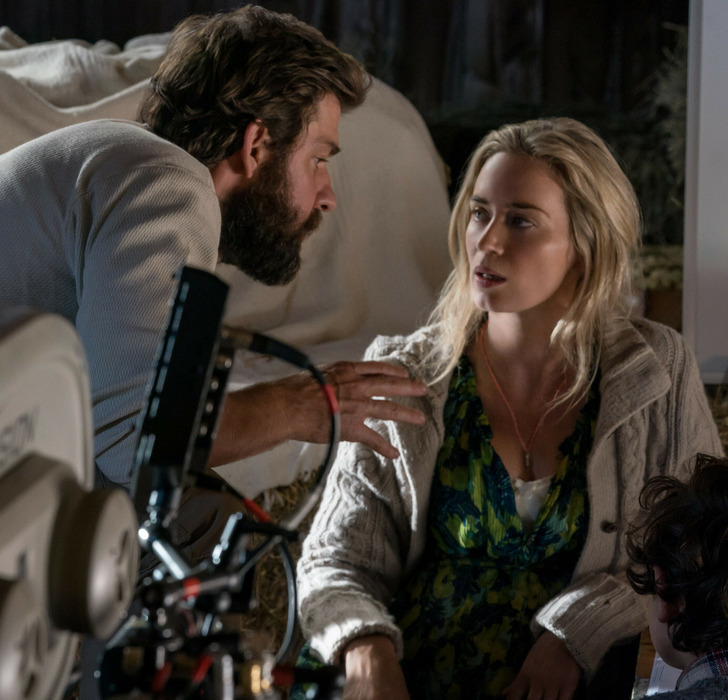 Image supplied by Capital Pictures / East News
Blunt is a multi-genre actress, with comedies, musicals, action and even horror films under her belt. Having become a mother, the actress pays more attention to the limitations of the female characters the industry has to offer. Emily confesses to rolling her eyes every time she sees a script with a "strong female lead."
Hollywood has had a shortage of such characters until recently. But according to Blunt, they're often two-dimensional and negative. They're more likely to repel the viewer while limiting the actresses' self-expression. Emily wants to see a more dramatic range, which would allow the actresses to express the diversity of their imperfect characters.
She calls parenthood a paradise.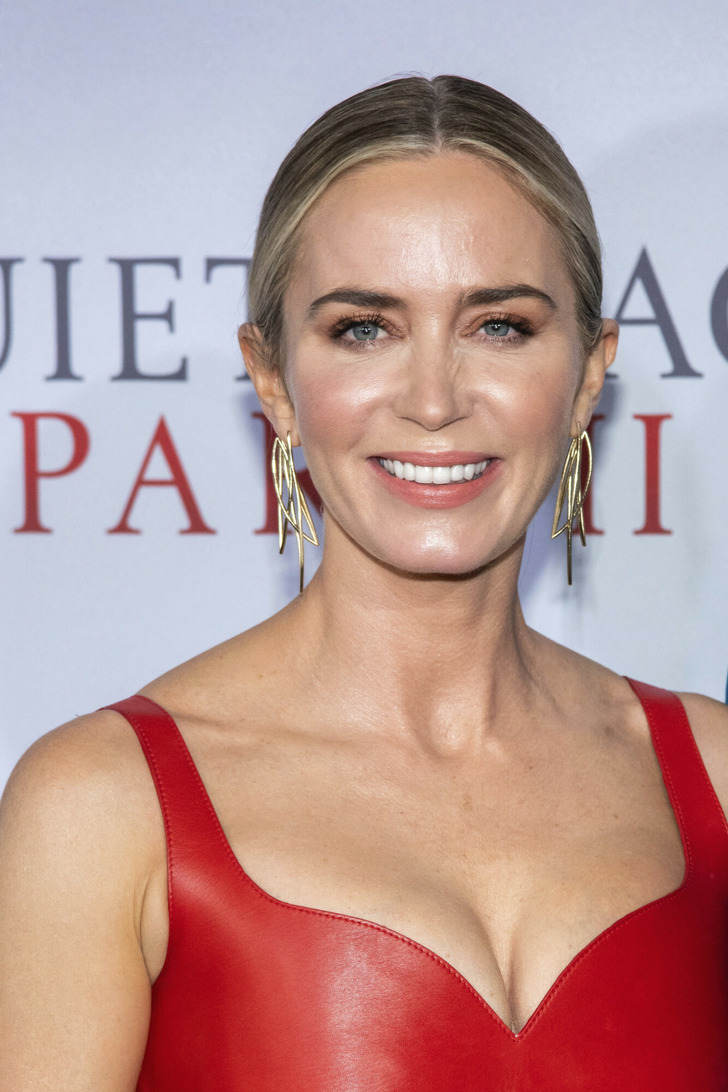 Invision / Invision / East News
Emily couldn't imagine her daughters following in her footsteps, but she is now not so closed off to the idea. However, while the children aren't grown up, Blunt enjoys every precious moment of motherhood. Emily compares parenthood to paradise: "I know that everybody says that 'Oh, it's the best thing ever!' You don't know what to expect because it's just completely, existentially out of anything that you've ever experienced before. It's heaven."
Have you experienced any double standards toward women and men in the workplace?
Cheery
/
Films
/
"People asked where my kids were." Emily Blunt Practices Equal Partnership and Condemns Double Standards for Moms and Dads