Adele Met Dwayne "The Rock" Johnson at the Grammys, and It Was a Dream Come True for Her
During his opening monologue at the Grammys on February 5, Trevor Noah made Adele's dream come true. Adele was nominated for seven awards at the event, but Noah found a way to make her night even more special. As he walked around the venue where music's biggest stars were seated at small tables, he tried to learn fun facts about many of the attendees. When he reached Adele, he discovered that the person she always wanted to meet was Dwayne «The Rock» Johnson. She had never met him before, and Noah introduced them to each other.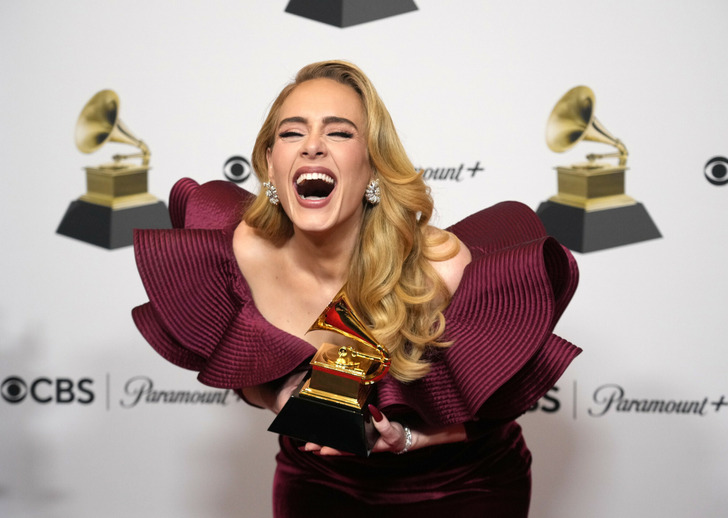 Jae C. Hong/Invision/East News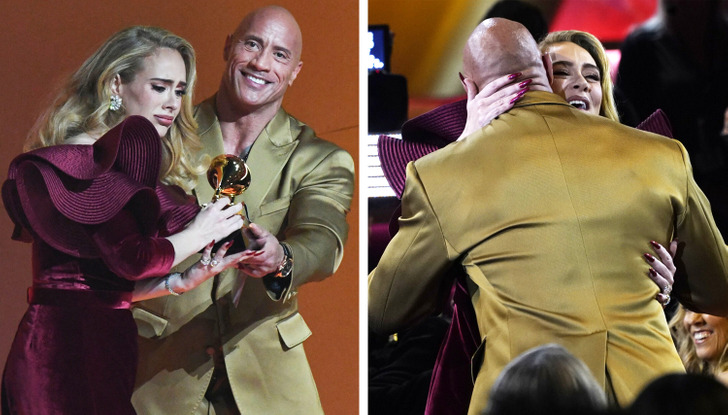 VALERIE MACON/AFP/East News
,
Chris Pizzello/Invision/East News
Adele finally got to meet her longtime crush, Dwayne «The Rock» Johnson, at the Grammys with the help of host Trevor Noah. Noah had asked Adele if there was anyone she wanted to meet, and when she mentioned The Rock, he brought him over to her table. Adele excitedly hugged The Rock, and the crowd cheered. In a video with NikkieTutorials, Adele had expressed her admiration for The Rock, sharing that she was a big fan of him from his wrestling days and that he had sent her flowers when he couldn't make it to one of her concerts.
Literally I fell off my chair. He's amazing. He's just incredible. I just want him to be my mate. I want him to be my friend.
Preview photo credit Chris Pizzello/Invision/East News
,
Jae C. Hong/Invision/East News
Cheery
/
Music
/
Adele Met Dwayne "The Rock" Johnson at the Grammys, and It Was a Dream Come True for Her