10 Beauty Secrets From Sandra Bullock, Who, at 50, Became the "World's Most Beautiful Woman" and, at 58, She Blooms Like a Rose
In 2015, People magazine recognized 50-year-old Sandra Bullock as the most beautiful woman in the world. Not much has changed since then. The actress continues to look gorgeous, even on the threshold of her 60th birthday. Although true beauty, according to the actress, radiates from within, she still has a few tips for maintaining her outer charm.
"Real beauty is quiet" secret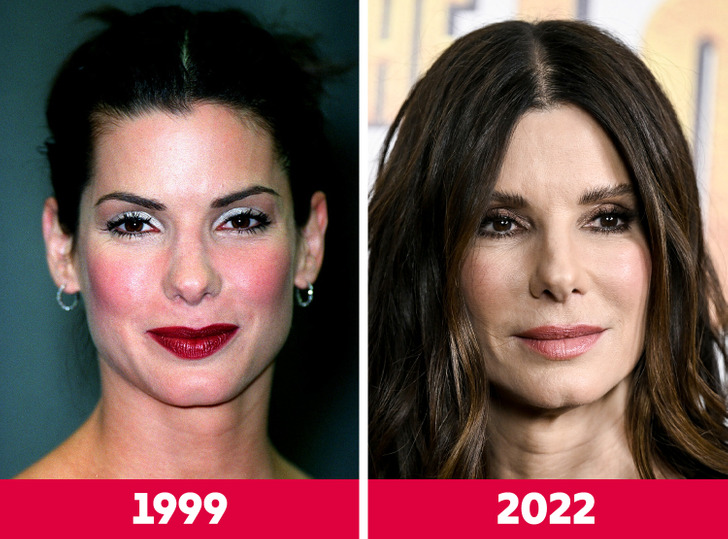 Mary Evans / AF Archive / Graham Whitby Boot / East News
,
Invision / Invision / East News
Sandra Bullock is the kind of woman who will respond to compliments with a blush on her face and is unlikely to acknowledge her beauty. The actress has never considered herself to be beautiful and has always tried to flick through her own films if she came across them during an evening of watching TV.
So, it's not surprising that any attempt to accentuate her beauty with flashy makeup is alien to her. Be it in real life or on the red carpet, she prefers a minimal amount of makeup and subdued colors. A foundation to match her complexion, nude eyeshadow, blush, and mascara are enough to complete the look without adding a few decades to her face.
"8-minute routine" secret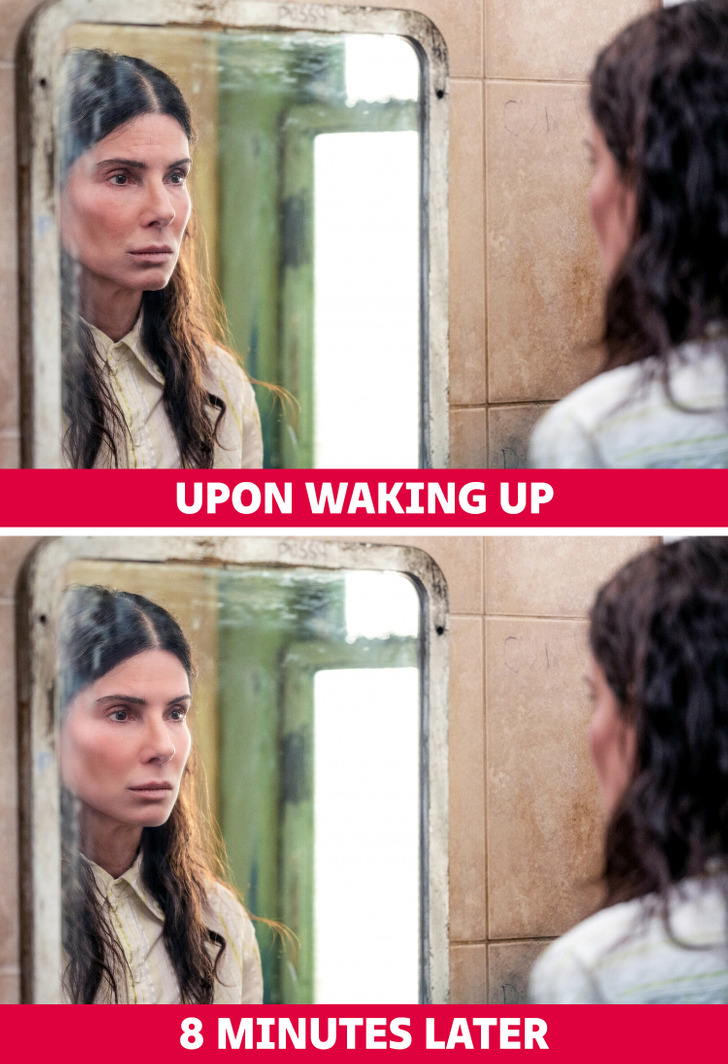 Netflix / Courtesy Everett Collection / East News
For Sandra Bullock, simplicity is not only at the heart of her attitude toward makeup but also of her daily beauty rituals. As a rule, the actress doesn't spend more than eight minutes in front of the mirror when it comes to her daily routine.
The secret lies in the minimal amount of skin care cosmetics. In one of her interviews, Sandra Bullock mentioned that she prefers not to overload her skin with creams, serums, and tonics. To complete her daily routine, she only needs a cleansing cream and a face cloth.
"Hemorrhoid ointment" secret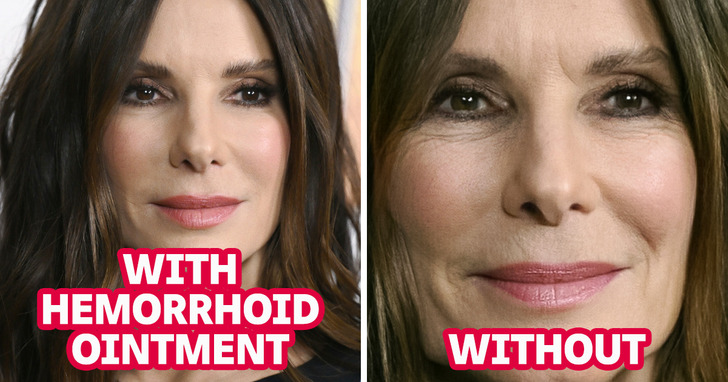 Invision / Invision / East News
Despite the fact that Sandra Bullock is quite conservative in her choice of skin care cosmetics, she doesn't stop at one option when it comes to cosmetic treatments but prefers to experiment with different things.
For instance, by trial and error, the ever-young star has found that without hemorrhoid cream, the number of wrinkles around her eyes would easily put her in competition with others of her age. However, the "magic" ointment has taken her beauty routine to another level: "I didn't realize that putting hemorrhoid ointment on your face is acceptable in the beauty business." Dermatologists confirm the effectiveness of this beauty trick but advise using it with caution and only if your body is getting enough water and sleep, as well as not suffering from excess salt.
"An individual approach" secret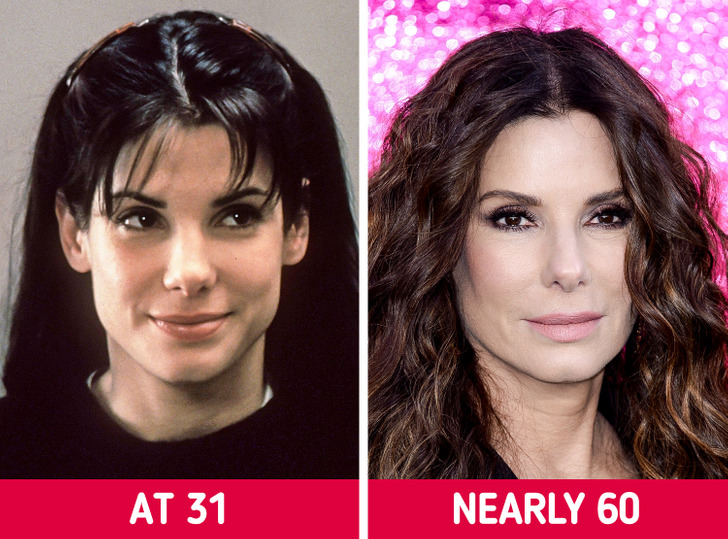 CAP / RFS / Capital Pictures / East News
,
Stuart Hardy / ABACAPRESS.COM / Abaca / East News
Sandra Bullock now looks as young and fresh as she did 22 years ago in Miss Congeniality, which many of us remember her for. Only then, she was 36 years old, and today she is about to turn 60. The actress has also never confirmed rumors of having had plastic surgery.
Her only friends in the beauty industry are cosmetologists, who tailor the appropriate professional care for the actress. For instance, in one of the interviews, Mila Moursi, whose regular customer is Sandra Bullock, among others, shared the importance of using cleansing peels before going to bed. They help to exfoliate keratinized skin particles and unclog pores of impurities. As a result, your face looks moisturized and well-rested in the morning.
"Piece of skin" secret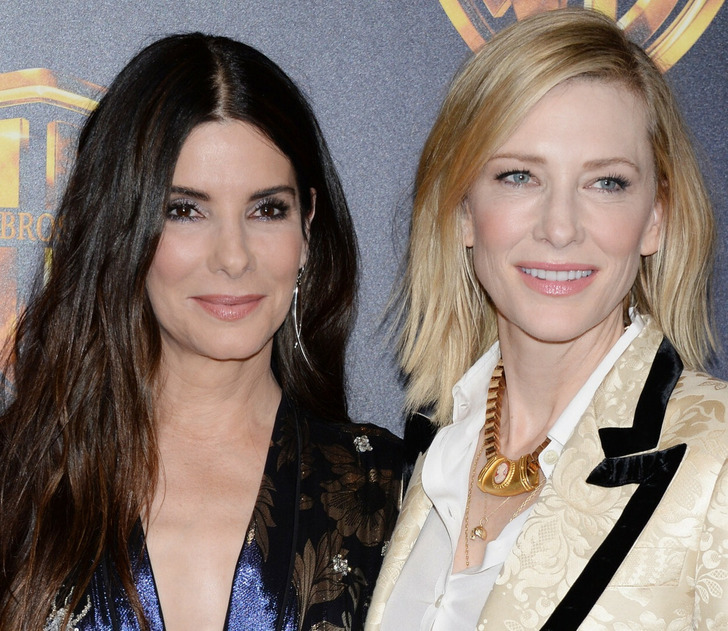 Gilbert Flores / Broadimage / EAST NEWS
The actress' professional care is not limited to exfoliations. Cosmetologist Georgia Louise has a specially developed "EGF (Epidermal Growth Factor) Facial" treatment for Sandra Bullock. Now the EGF trend has spread across Hollywood, with many stars taking advantage of it, including Cate Blanchett.

The essence of the procedure is that stem cells are injected under the skin using microneedling, thereby awakening the body's collagen production: "It's this way in which one forces through microneedling... it pushes through the skin and ruptures the collagen and it boosts it."
"Sleeping in a container" secret
As most dermatologists point out, the beauty and youthfulness of our skin also depend on good nutrition. Sandra Bullock is proving this point irrefutably by her own example. The actress prefers to eat poultry and other foods which are gluten-free and sugar-free.
Among other things, to keep her metabolism running at a high level, Bullock turns to fractional nutrition. Her diet is based on frequently eating small portions of healthy food, which she always carries with her in containers: "I'm sleeping in a container that is devoid of outside carcinogens." At one point, she even used a food delivery service that provided her with a nutritionally pre-calculated daily ration in a container.
"Cheat day" secret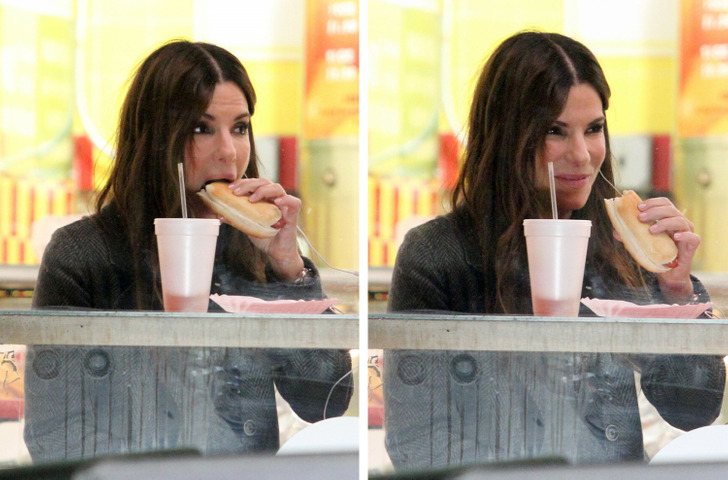 LGjr-RG, PacificCoastNews / EAST NEWS
,
LGjr-RG, PacificCoastNews / EAST NEWS
At first, it may seem that Bullock is obsessed with healthy eating and doesn't allow for the slightest indulgence in her diet. However, this is far from true. The 58-year-old actress has a sweet tooth: "I love sweets, like Viennese pastry, raw cookie dough, or a nice bowl of Lucky Charms with milk that I eat in bed." To spoil herself a little, Sandra Bullock has set aside 24 hours in her diet during which she lets herself eat whatever she wants: "I start Friday night and I end Saturday night."
"Every day workout" secret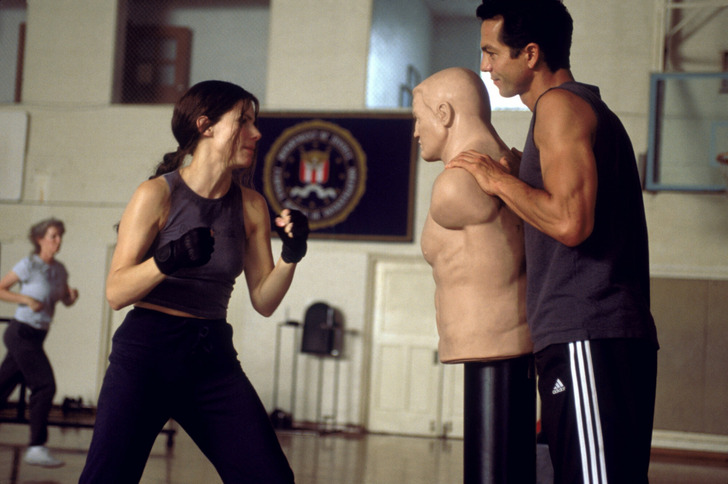 Warner Bros / Courtesy Everett Collection / East News
A beautiful and healthy body doesn't only depend on a healthy diet but also on vigorous physical activity. Sandra Bullock is a supporter of regular and varied workouts. Her colleagues on set never cease to marvel at her dedication, as the actress doesn't skip a workout, even before early shoots.
The format that the fitness training takes is not that important to her. The actress does everything from kickboxing to Pilates, working with both heavy weights and expanders. Bullock's personal trainer notes her determination in building a beautiful body and says that the actress' schedule allocates 1 hour for exercise 6 days a week.
"Just dance" secret
One of the workout programs that the star follows on a regular basis is the "Body By Simone technique." Its key is that during an hour-long fitness program, you alternate between cardio and strength exercises every 10 minutes. The cardio load may take on different formats, such as rope skipping, or dancing.
Speaking of which, dancing is an outlet for Bullock. In an interview, she confessed that dancing helps to take her mind off of her daily worries: "At the end of every week, I throw on a pair of jeans, take my hair down, and find someplace to just dance, even if it's by myself. That's my therapy."
"That's why I think I am happy"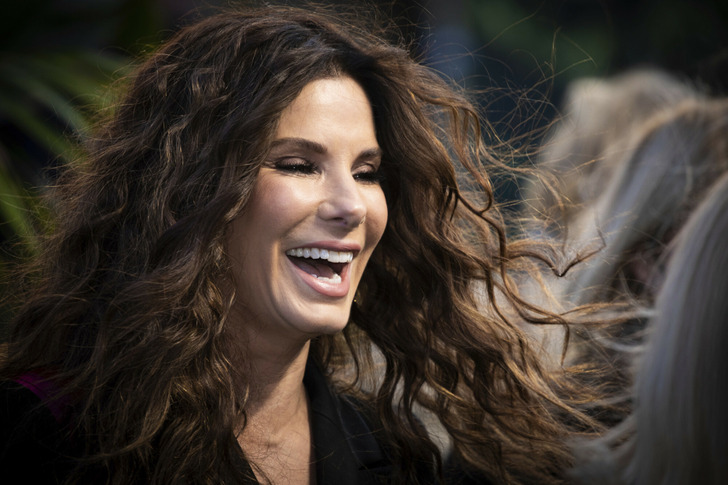 Invision / Invision / East News
What makes Sandra Bullock's beauty secrets special is that they're not rules imposed by society. For her, it's important to feel free of other people's opinions and to do what her own heart desires: "I never did anything according to what anyone else wanted. That's why I think I am happy."
Indeed, a truly happy person who follows only their own rules and desires is able to maintain harmony with themselves and radiate both inner and outer beauty.
Sandra Bullock doesn't hide the secrets to her beauty and youthfulness. We invite you to follow her example and tell us what makes you look flawless every day.
Preview photo credit Invision / Invision / East News
Cheery
/
Beauty
/
10 Beauty Secrets From Sandra Bullock, Who, at 50, Became the "World's Most Beautiful Woman" and, at 58, She Blooms Like a Rose