15 Photos Which Prove That Princess Diana's Life Was far From Easy
Diana rightfully earned the title of «The People's Princess». It seems that in the 36 years she was given on Earth, she managed to make more people fall in love with her than the entire royal family. And even today, there's a lot of controversy and discussion surrounding the late princess, and millions of people are interested in her fate. Now we know that in fact, her life, which, to us, may have seemed like a beautiful fairy tale, in reality was a true drama, and sadness often lurked behind her iconic smile.
Here at CHEERY, we've decided to carefully analyze the archived photos of Diana, and it seems we learned a little more about her than most articles and interviews have revealed.
Diana had a difficult childhood, and she never finished school
Diana was the 4th child out of 5. The relationship between her parents wasn't easy, and when Diana was 7, their marriage ended. As her brother remembers, their father was a very loving person, but their mother wasn't cut out for motherhood. So, the father got the custody over the children. Soon, he got married again, but Diana couldn't build a good relationship with her stepmother. So, the future princess described her childhood as "very unhappy." Studying wasn't easy for her. She failed her O-Level exams twice and dropped out of school when she was 16.
Diana had absolutely no plans of becoming a princess
When she met Prince Charles, she was 16, and he was 29. At the time, she was a kindergarten teacher. The future spouses saw each other only 13 times before getting married. When they got married, she was 19, and her husband was already 32.

Based on the opinion of a body language expert, this photo already shows signs of a bad marriage. Diana gently and passively resting her hand palm down on the crook of the Prince's arm while the prince hides one hand inside his jacket. The expert says, "It's an early and subtle warning sign of Charles' lack of commitment. He's attempting to make the connection less intimate."
After getting engaged, Diana didn't seem happy at all
During an engagement interview, a journalist asked them, "Are you in love?" Diana answered, "Yes, of course, we are" and Charles turned around saying, "Whatever love means." The Princess later said that this answer traumatized her. In the photo taken 3 months before the wedding, Diana is looking away from Charles, and it seems she's going to cry soon.

A body language expert also draws attention to her stiff shoulders and Charles' arms behind his back. "It's as if these two already know their impending nuptials are a mistake, but they're powerless to do anything about it."
She even seriously considered cancelling the wedding

Princess Diana with Camilla, Duchess of Cornwall
The day before the wedding, the bride learned that her husband-to-be had given Camilla a gold bracelet with the initials "G" and "F". According to rumors started by the TV series The Crown, these letters allegedly stood for the names "Gladys" and "Fred" — secret nicknames of Camilla and Charles.
However, according to other sources, Charles gave gifts to several of his former girlfriends. And the letters "G" and "F" on the bracelet for Camilla actually stood for "Girl Friday", meaning a friend you can always count on. It was a nickname Charles had given Camilla a long time ago.

At one point, Lady Di questioned her decision to marry the prince, but her sisters convinced her that the wedding must take place. Diana later said that during the ceremony, she was looking for Camilla in the crowd, knowing that she would be there. Naturally, such a state of mind had no place in, what was meant to be, a happy moment.
There was obvious tension between the newlyweds during the wedding
By the time of "the wedding of the century", as journalists dubbed it, Diana had lost a lot of weight and looked exhausted. According to the seamstress who handled the bride's dress, her waist had shrunk by 6 inches since the first fitting, ending up at under 23 inches. The princess herself said that "from February to July she was wasting away."
Diana confessed that shortly after the engagement, Charles put his hand on her waist and said: "Oh, we're a little chubby here, aren't we?" Subsequently, this led Lady Di to be constantly dissatisfied with her own weight, which also heavily rested on her husband's generally cold attitude toward her.
The honeymoon turn out to be a disaster
In the picture from Scotland, at the end of their honeymoon, Diana looks unhappy. At this time, the princess felt lonely and depressed. During the honeymoon, it became clear that the newlyweds have absolutely no common interests or topics of conversation. Charles, a graduate of Cambridge University, simply didn't know what to talk about with his young wife, who hadn't graduated school, because she didn't share his hobbies.
In addition, Diana was feeling a lot of jealousy, as throughout the honeymoon Charles kept finding reasons for making calls to his ex-girlfriend.
Pregnancy was difficult for Diana
This photo was taken shortly before the couple announced they were expecting their first child. There, the princess looks so tired that she was nicknamed the "Sleeping Beauty".
Unfortunately, the joy of pregnancy was overshadowed by the news that the mother-to-be fell down the stairs. She ended up with several bruises, but fortunately, the baby wasn't hurt. Diana later admitted that she felt completely "inadequate" at that moment.
Having children didn't make the spouses any closer and the Princess was suffering from postpartum depression
On June 21, 1982, Prince William was born. Unfortunately, the happiness of motherhood was overshadowed by postpartum depression. Diana said that everything went out of her control. The young mom couldn't handle her own emotions, the pressure from the press, and her new responsibilities.
In 1984, the royal couple had their second child, Prince Harry. During the pregnancy the couple's relationship seemed to warm, but then, according to Diana, their "marriage just fell apart. Everything went shattered to pieces". Allegedly it was because Charles really wanted a girl, but Diana knew it would be a boy, but kept it to herself. She later said her husband reacted strangely to Harry's birth, saying: "Oh my God, it's a boy... And he even has red hair".
Diana still became a great mother
Motherhood was the most important thing for the princess. For the children and their comfort, Diana violated the royal rules and protocols without hesitation. So, she chose names for them herself, she fired the previous babysitter and hired one she liked, planned their leisure time, sent the kids to school and even took them there herself as often as her schedule allowed that.

It was obvious that she loved her sons: during walks, she held her children's hands or put her hand on their shoulders. She regularly fixed their clothes and when talking to them, she leaned towards them to be on the same level. During official events, Diana respected her children's private space but showed them that she was always close, by gently touching them with her hand.
Prince Charles was unhappy with the fact that the public loved his young wife more than him
The international tour in 1983 was a real test for the couple. It was at that moment when Charles realized that at public meetings people preferred his wife over him. Diana herself was upset by the disproportionate interest shown to her, especially when she realized that it bothered her husband. She often cried, and her anxiety once again got worse. In the photos from that time, she really does look depressed.
Soon, the spouses started looking for consolation elsewhere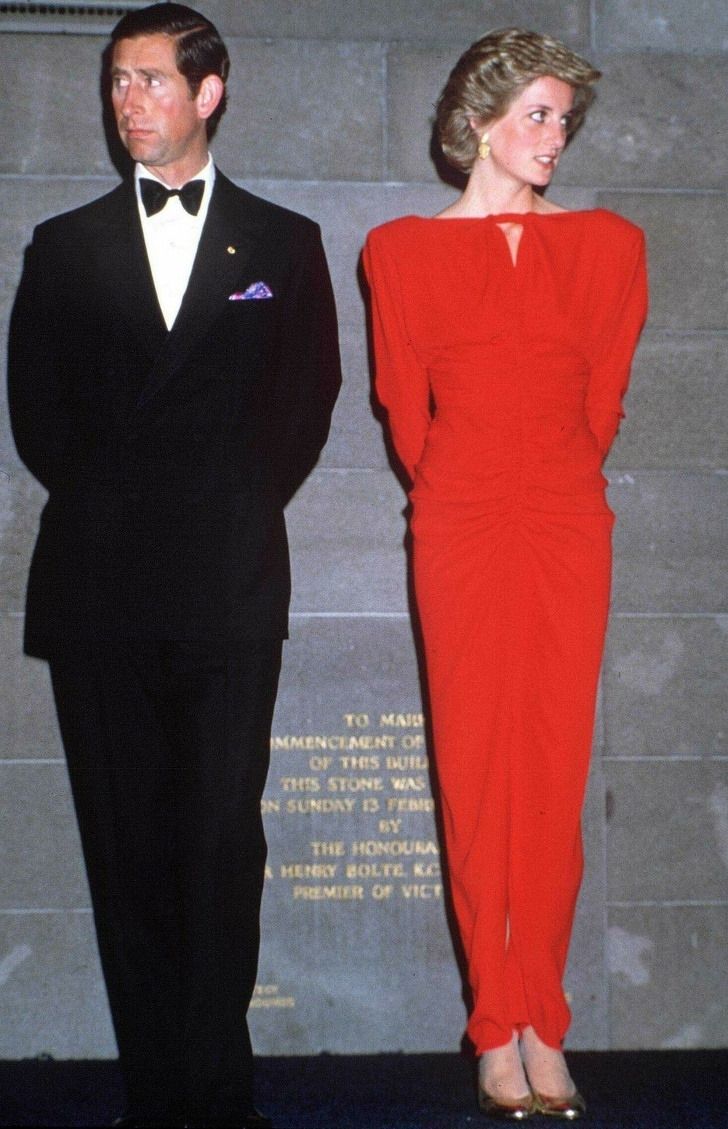 Charles renewed his relationship with his ex-girlfriend, Camilla. Once Diana found out about their relationship, she confronted Camilla during a party, saying: "I know what's going on between you and Charles and I just want you to know that." To which Camilla responded with, "You've got everything you ever wanted. You've got all the men in the world fall in love with you, and you've got two beautiful children, what more do you want?" Diana simply said, "I want my husband."
To numb the heartache, Diana started dating Major James Hewitt, the family's former riding instructor. Soon rumors, that the heir to the throne's marriage was imploding, spread across the major media outlets. To avoid a scandal, Queen Elizabeth II and her husband Prince Philip arranged a meeting with Charles and Diana to attempt to reconcile, but this proved to be futile.
The relationship between Diana and the Queen was tense
Soon, the rumors that their marriage is falling apart were all around the media, and it was impossible to hide it any longer. To avoid the scandal, Queen Elizabeth II and her husband Prince Philippe set up a meeting between Charles and Diana to try to make them reconcile, but it didn't work.

Besides, Diana asked the Queen for help, and told her to make her son stop dating Camilla, "So I went to the top lady [the Queen], sobbing, and I said, 'What do I do. I'm coming to you, what do I do?' And she said, 'I don't know what you should do. Charles is hopeless.' And that was it, and that was help."
«My life is just torture»
During this difficult period, Diana gave many interviews to the press, in which she complained about her fate. So, in 1992, her famous phrase "My life is just torture" hit the British tabloid headlines. Also, the media popularized the photo of the princess in front of the Taj Mahal. This picture had quite a powerful message: a lonely woman visits the monument of love. Diana and Charles would announce their divorce at the end of that year.
It wasn't easy for Diana to adapt to free life, but she quickly gained confidence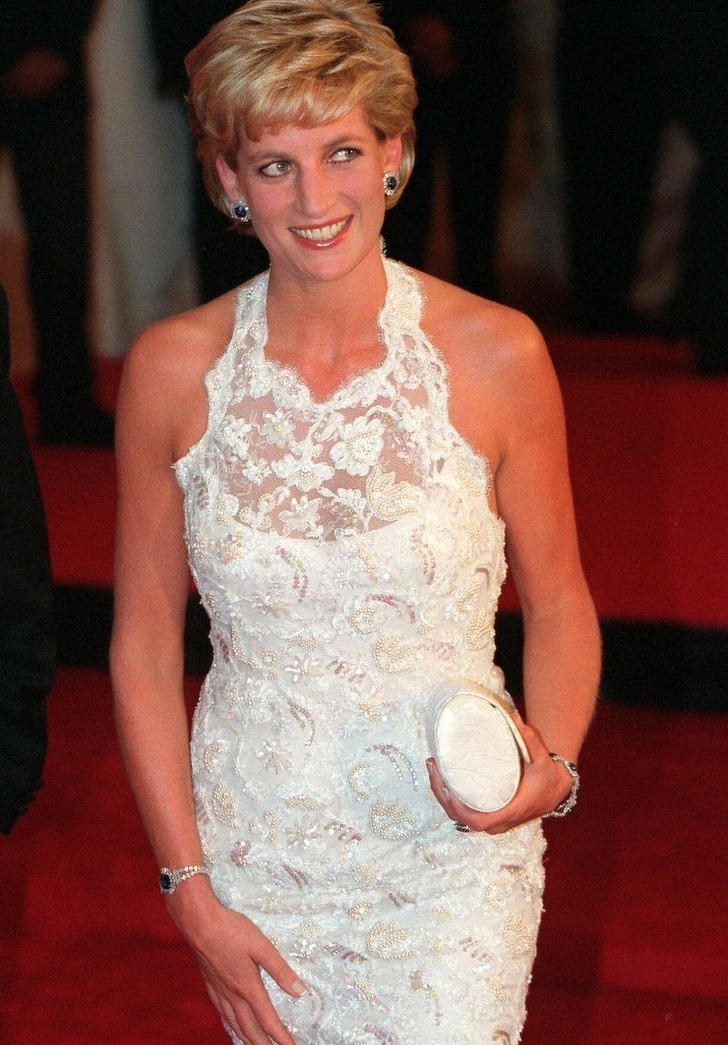 ASSOCIATED PRESS / East News
At first, the Princess of Wales took the breakup very hard. Royal sources claimed that she cried a lot and Prince William had to comfort her by putting tissues under the bathroom door, although he, himself, was still a child.
Then Diana pulled herself together and began a new life. She started spending time with her sons in cafes and amusement parks, and she also got into fashion. For her first public appearance after her divorce, Lady Di chose a rather open white dress with a strap around the neck. The outfit was a great success and allowed Diana to gain confidence.
Diana really loved people and earned the title "Queen of People's Hearts"
After the divorce, Diana did a lot of charity work. She supported people suffering from leprosy, AIDS, she helped homeless and elderly people and became president of a children's hospital. Quite soon, Diana was in the center of attention again. Working with people became her new calling. Her dream was to become an ambassador of goodwill and use her popularity for the good of humanity.
What are your thoughts about Princess Diana, and her fate?