10 Times Actresses Proved That Choosing the Proper Outfit Matters
Everyone knows that an outfit can change your look significantly. And if ordinary people can easily wear the same T-shirt and jeans more than once, world-famous celebrities have to regularly walk in many different dresses on the red carpet. But even they can't know in advance what reactions their outfits will get. Will they be praised or criticized in glossy magazines?
Emma Stone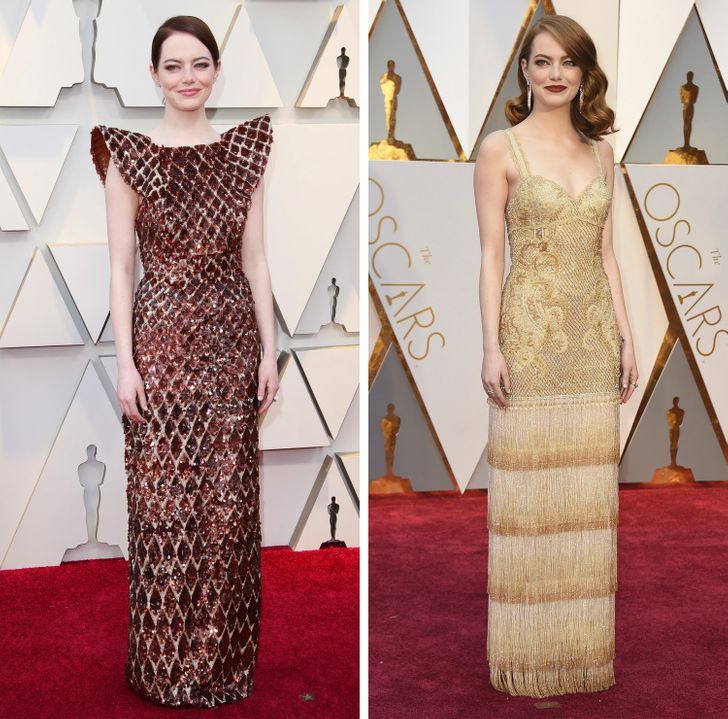 USA TODAY Network / Sipa USA / East News
,
Jordan Strauss / Invision / AP / East News
Stylists are sure that the right color of an outfit will literally make your skin glow. So, the warm golden color of Emma Stone's dress in the second photo, combined with the classic retro style, made her look like a statuette. But the unusual big-shouldered dress in a dark chocolate shade made her look pale and even a bit sickly.
Florence Pugh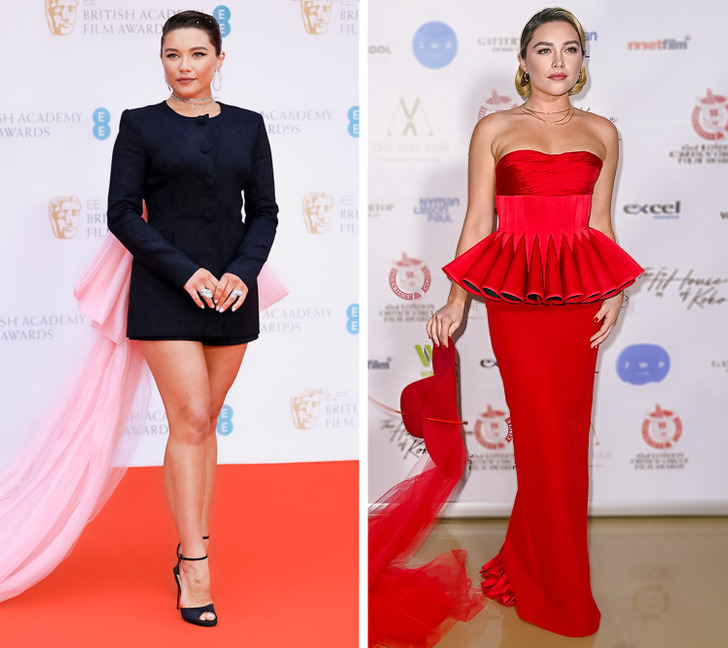 TOLGA AKMEN/AFP/East News
,
Stuart Hardy/ABACAPRESS.COM/Abaca/East News
The silhouette of the outfit really matters. The simple, long-sleeved minidress accompanied by a massive pale pink tulle bow creates mixed feelings. The entire gown feels unbalanced and doesn't look flattering on Florence Pugh. The red strapless dress accented with a peplum makes the actress look taller and more graceful.
Amy Schumer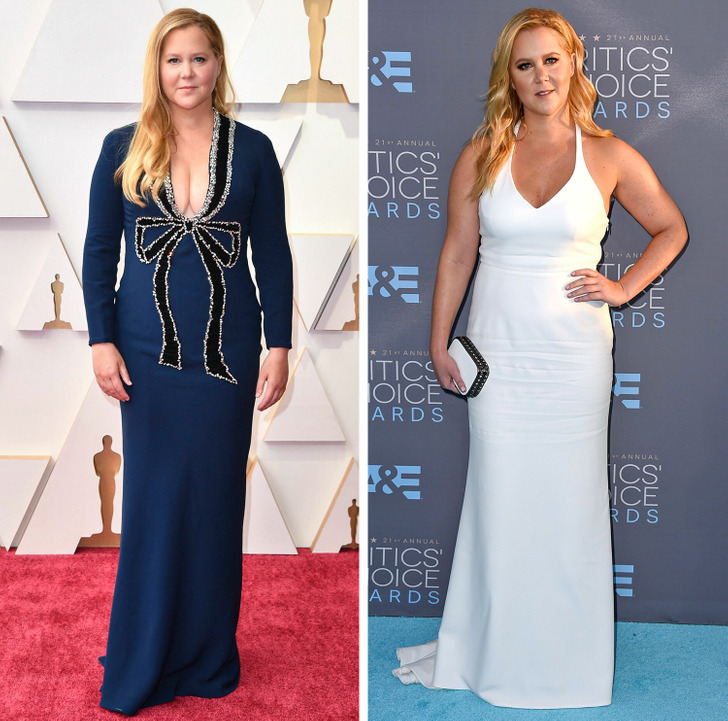 ANGELA WEISS/AFP/East News
,
Jordan Strauss/Invision/AP/East News
Dark colors are not always the best choice for an outfit. The deep blue V-neck dress just doesn't look impressive on Amy Schumer. On the other hand, wearing white on the red carpet is often the safest choice that one could ever make, and Amy made the right choice.
Keira Knightley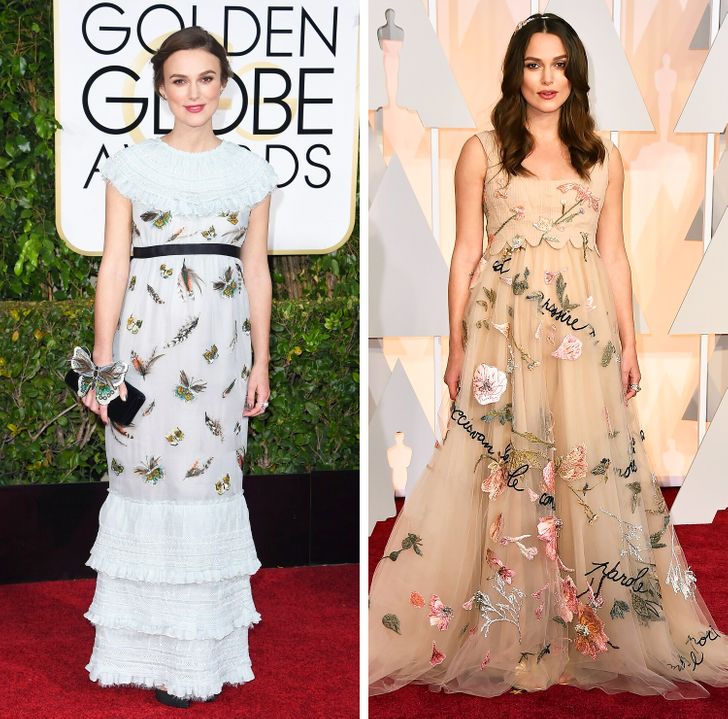 AXELLE / BAUER-GRIFFIN / East News
,
Jordan Strauss / Invision / AP / East News
At first glance, it seems that both Keira Knightley's dresses are similar: light shades and nature-inspired print. However, it's all about the little details. The dress in the photo on the left has a fancy collar and hem, as well as a belt that visually cuts the silhouette. And the dress on the right is simply a fairy gown.
Kate Hudson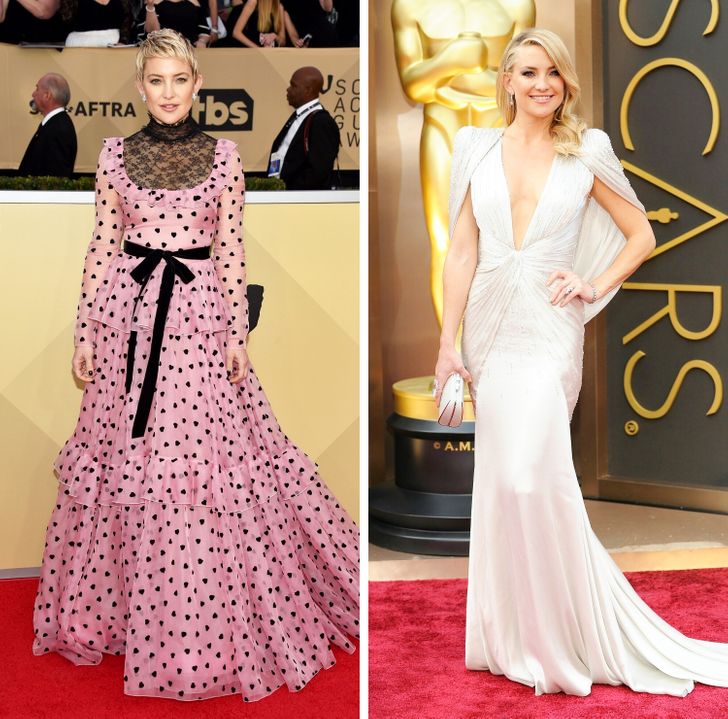 Hahn Lionel / ABACA / EAST NEWS
,
mpi99 / MediaPunch / East News
You should be careful with the abundance of ruffles and lace on your clothes because such an outfit will rarely look elegant. However, the classic lines in the dress on the right made Kate Hudson the undisputed star of the red carpet.
Charlize Theron
MARK RALSTON / AFP / East News
,
Anthony Behar / Sipa USA / East News
Any dress, even the most magnificent one, must perfectly fit the figure. Otherwise, it will look, well, a bit wrong. But the black dress in the photo on the right perfectly emphasized Charlize Theron's gorgeous body and received a lot of positive reviews from fashion critics.
Drew Barrymore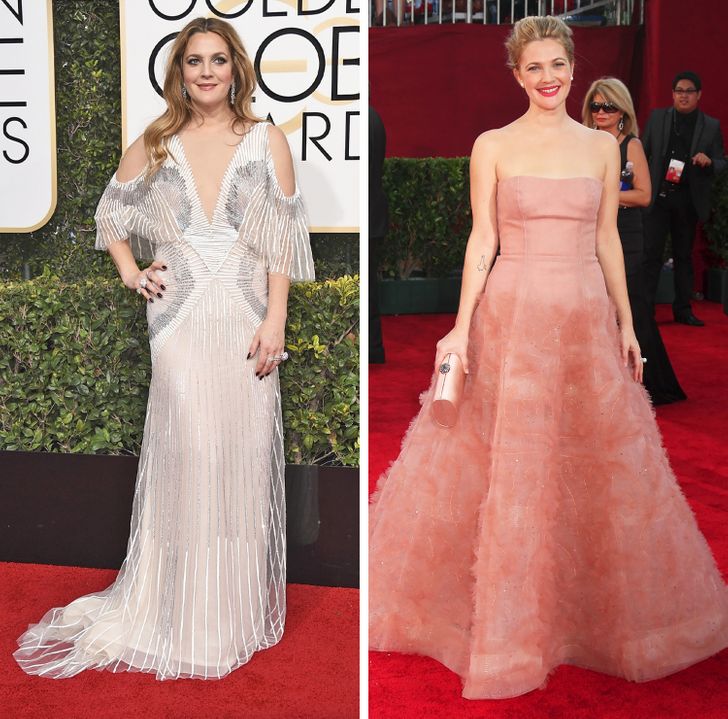 Jordan Strauss / Invision / AP / East News
,
Jean_Nelson / Depositphotos.com
Wearing a fancy dress is always risky. At the same time, in a classic blush-colored dress, Drew Barrymore looks very fresh and truly perfect.
Winona Ryder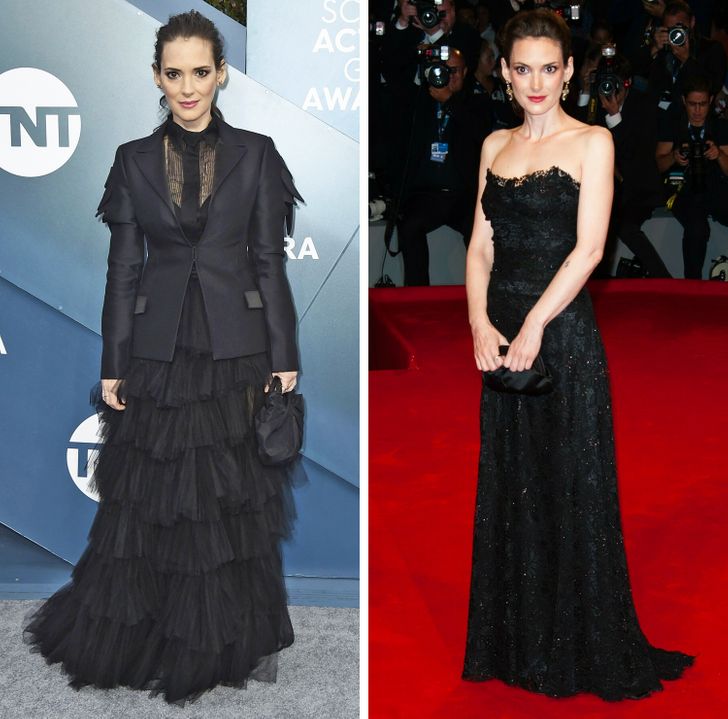 Invision / Invision / East News
,
Genin Nicolas / ABACA / East News
And here's even more evidence that a classic cut can't spoil a dress. In the photo on the right, Winona Ryder looks like a goth princess straight out of a '90s film, and we love her for it.
Margot Robbie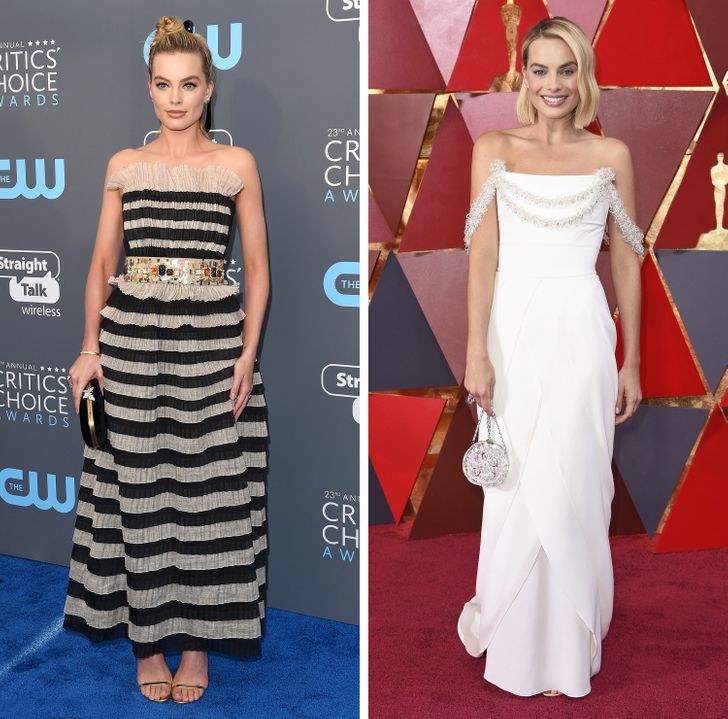 AXELLE / BAUER-GRIFFIN / East News
,
Richard Shotwell / Invision / AP / East News
Everyone has likely heard that wide horizontal stripes on clothes make you visually wider. The laconic white color made Margot Robbie's look much more balanced and fresh.
Angelina Jolie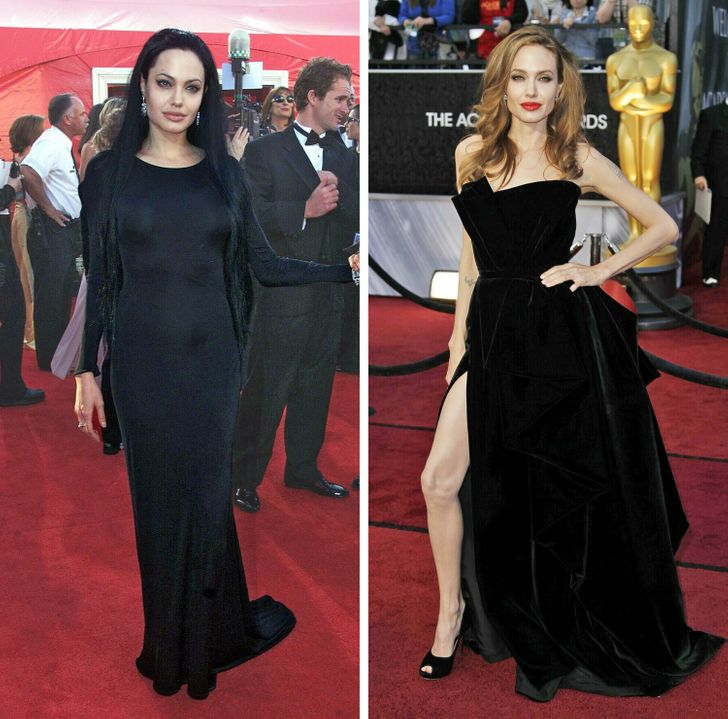 East News
,
AP / East News
The classic black color is not always a win-win option for a social outing. In the year 2000, Angelina Jolie's gothic dress made from a thin, tight fabric was unanimously recognized as one of the worst Oscar dresses of all time. But in 2012, the heavier fabric and rigid forms of the actress's dress were praised by fashion critics.
What details of your outfit make you look your worst or your best? Tells us in the comments below.
Preview photo credit ANGELA WEISS/AFP/East News
,
Jordan Strauss/Invision/AP/East News