A Fan Approached David Hasselhoff for an Autograph, He Fell in Love, They Got Married, and Now He Dedicates Songs to Her
The fact that all ages are defenseless against love has been covered many times. And we regularly see proof of this. After two unhappy marriages, David Hasselhoff had resigned to thinking that happiness with a woman was not in the cards for him. But meeting the charming Hayley Roberts changed everything. Despite the age difference, the couple managed to build a strong relationship.
David Hasselhoff became incredibly popular very quickly. Back in the 1970s and the 80s, he was just a TV star, but in the 90s, everyone knew his name. He starred in the TV series Baywatch and became so famous that he even made it into the Guinness Book of World Records as the most-watched person on television. But the star's personal life hasn't always been akin to a fairy tale.
His first wife was Catherine Hickland, and their marriage lasted almost five years, from 1984 to 1989. He got married for the second time in 1989 to actress Pamela Bach. In this marriage, the actor had two daughters. But his union with Pamela was not eternal, either. In 2006, David filed for divorce over irreconcilable differences. After that, the actor decided that love was not meant for him. But one meeting changed everything.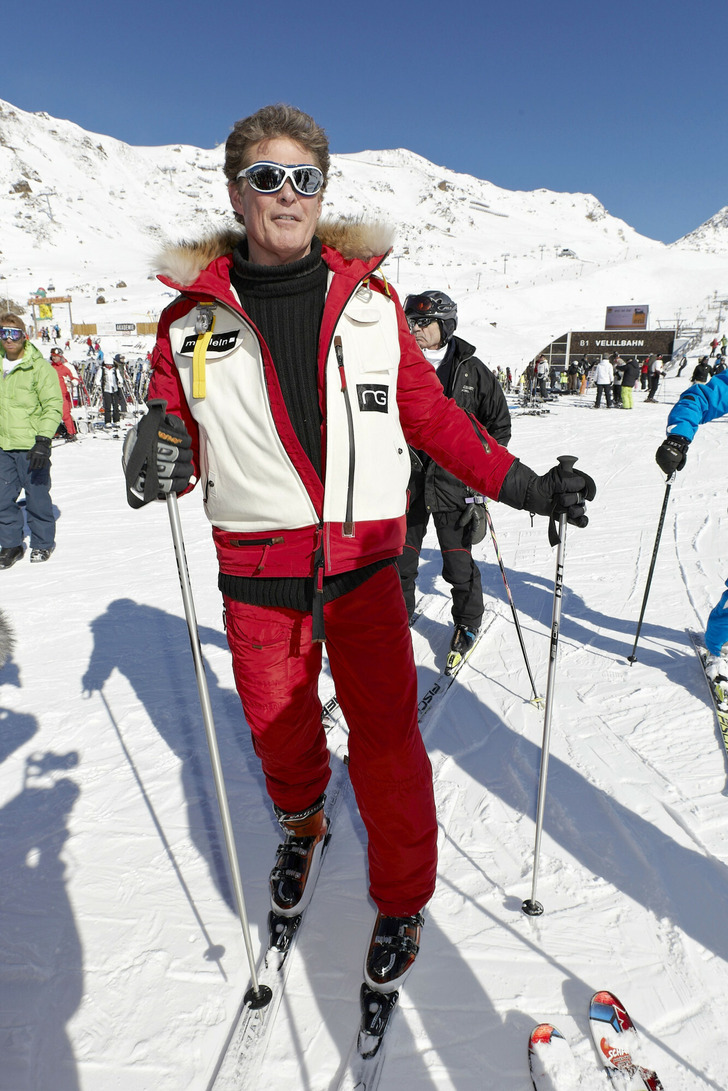 Pirzer / face to face fot face to face / Reporter / East News
In 2011, David was a judge on Britain's Got Talent. He found himself in a small town when a young woman came up to him on the street and asked for his autograph. As the actor later said, the chemistry between them was immediate. Hasselhoff agreed on one condition — she had to give him her number.
Hayley won him over on their very first date, proving that she's interested in him, not his fame and fortune.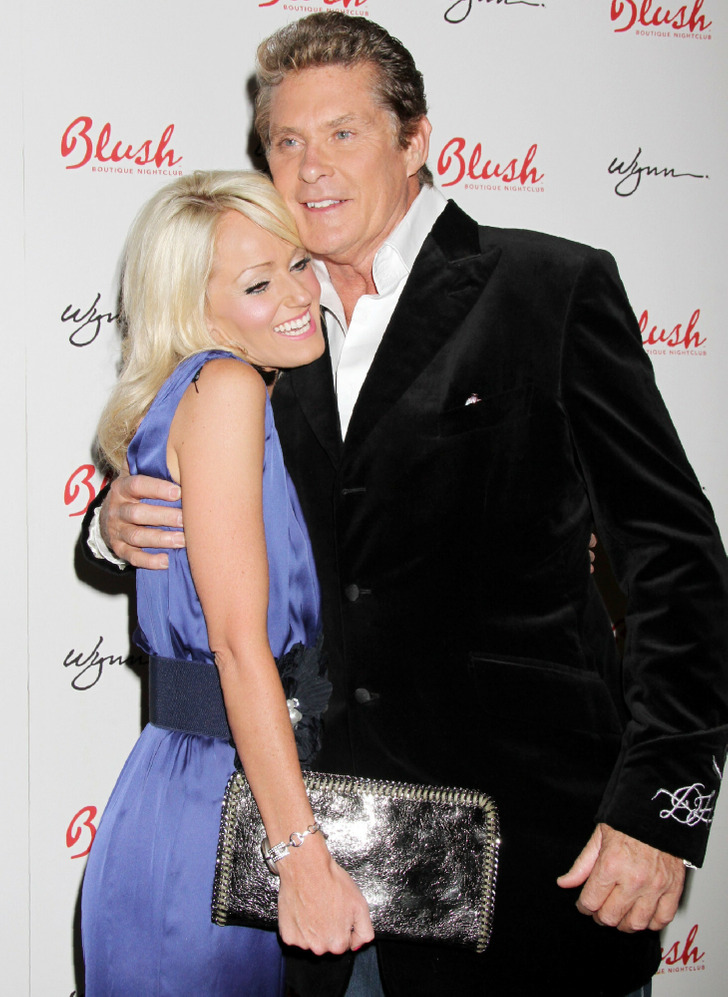 Bim / Broadimage / EAST NEWS
"During that dinner she said, 'Who did you play on Baywatch?' And that was when I knew it was the real deal. She liked me for me, not because I was on TV."
Of course, the beginning of their relationship couldn't have been easy. After all, there was a considerable age gap between them — 28 years. And at first, it bothered Roberts. But David didn't get discouraged. He looked at her and informed her that in the past, he had dated very young women who were in their early 20s. So maybe it's not that he's too old for Hayley, but that she wasn't young enough? The witty answer won her over.
Hayley left her job at a shop and followed the man she loves. She's always accompanying him and traveling all over the world to support her man. However, flying wasn't easy for her, as she's terrified of planes. But David always found the right words to calm her down.
The relationship progressed, with David's daughters supporting him. So in 2018, the couple got married. Hasselhoff said you should only get married if you can't imagine your life without that person. And apparently, he couldn't imagine his life without Hayley Roberts.
"We've been together for about seven years and we've had such a great time. I've realised how much I love Hayley and how much we've become part of each other's life."
Martin Meissner / Associated Press / East News
The couple looks very happy, and their age difference doesn't bother them at all. David still looks great and works out every day at the gym. He says his secret is to eat well, take care of yourself, and stay healthy. And Hayley Roberts no longer has qualms about their age, either.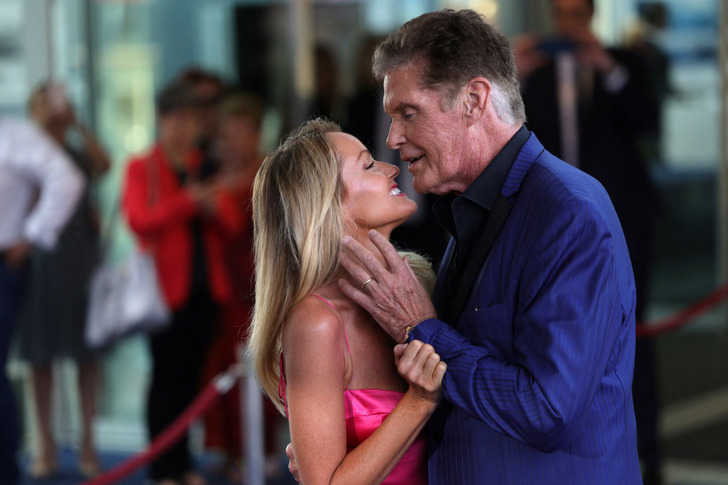 VALERY HACHE / AFP / East News
"At the very start, I thought the age difference was a lot and I was nervous about it, but it doesn't bother me now. David acts so much younger, he doesn't see his age. I'm probably older than my years. I don't feel like he's that much older than me."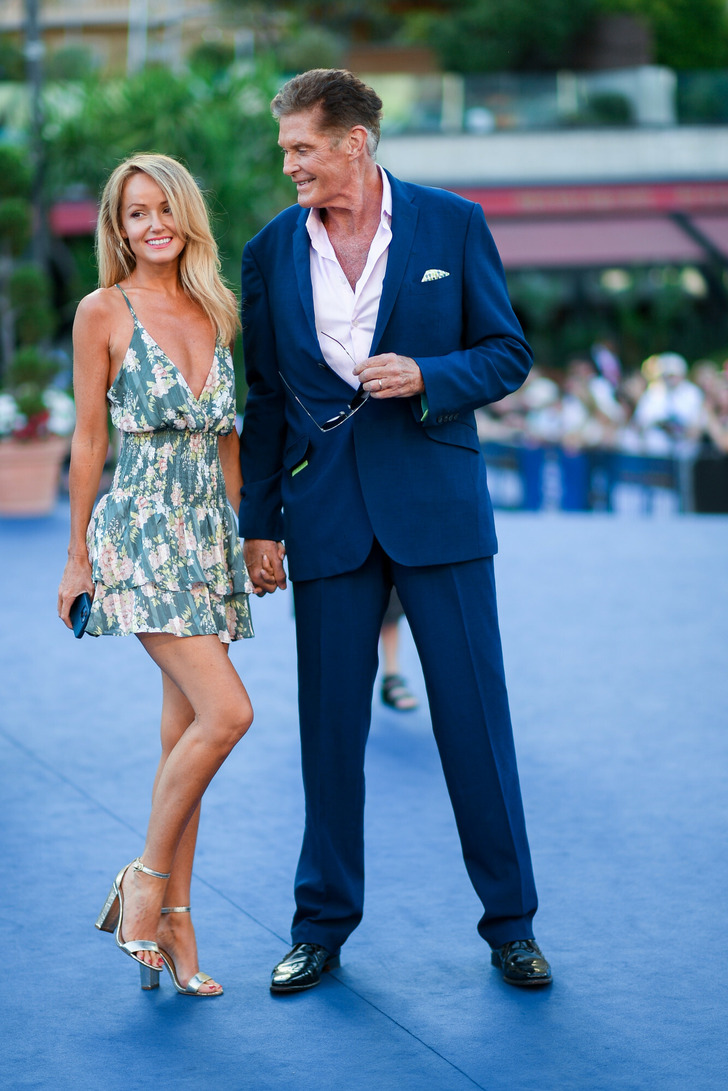 Lionel Guericolas / MPP / Starface / STARFACE PHOTO / East News
David and Hayley's relationship is now serene. Hasselhoff even dedicates songs to his wife. For example, the cover of the song Lips Like Sugar was inspired by his feelings for her. The actor himself says that popularity is, of course, great, but sometimes he just wants to stay at home with his wife, watch TV, and enjoy their happiness.
How easy is it to build a strong relationship when there's a significant age difference?
Preview photo credit Bim / Broadimage / EAST NEWS
,
VALERY HACHE / AFP / East News
Cheery
/
People
/
A Fan Approached David Hasselhoff for an Autograph, He Fell in Love, They Got Married, and Now He Dedicates Songs to Her