Madonna Dates Men Much Younger Than Herself and Doesn't Let it Bother Her
In recent years, Madonna has preferred to date men who are a couple of decades younger than her. The singer's relationships have attracted constant attention, and some have even condemned her for her choices. But the star isn't bothered by this; she doesn't understand why society tends to judge women for having relationships with younger men, while men who choose younger companions tend to get let off the hook.
Madonna thinks her two marriages were a big mistake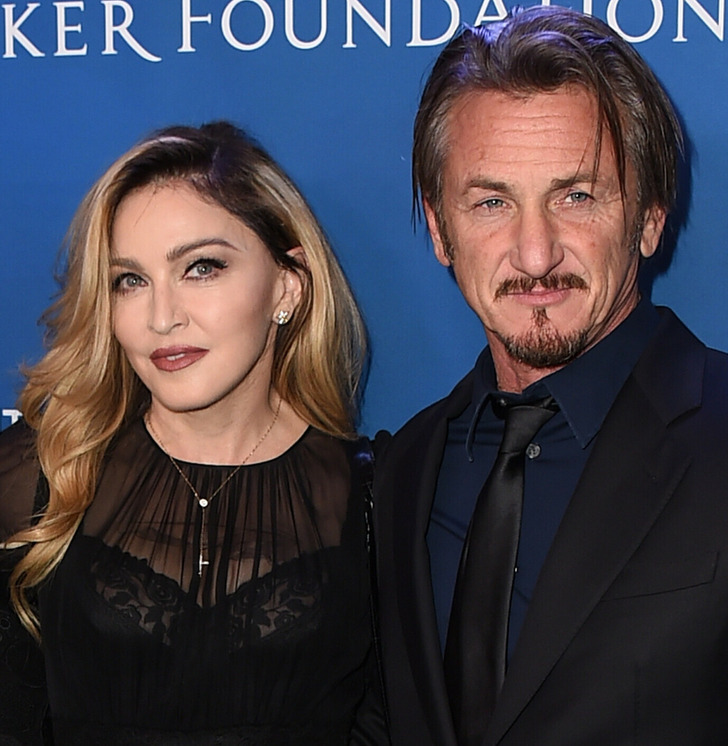 Jordan Strauss/Invision/AP/East News
The singer has been married twice in her life. With her first husband, Sean Penn, they lived together for four years and separated in 1989. After the divorce, Penn and Madonna managed to keep their friendship and still support each other to this day. The former husband and wife even admitted on several occasions that their love for each other has not disappeared over the years.
Madonna's second marriage, to director Guy Ritchie, lasted eight years. The singer later said that this was the last time she dared to walk down the aisle and she would never take this step again.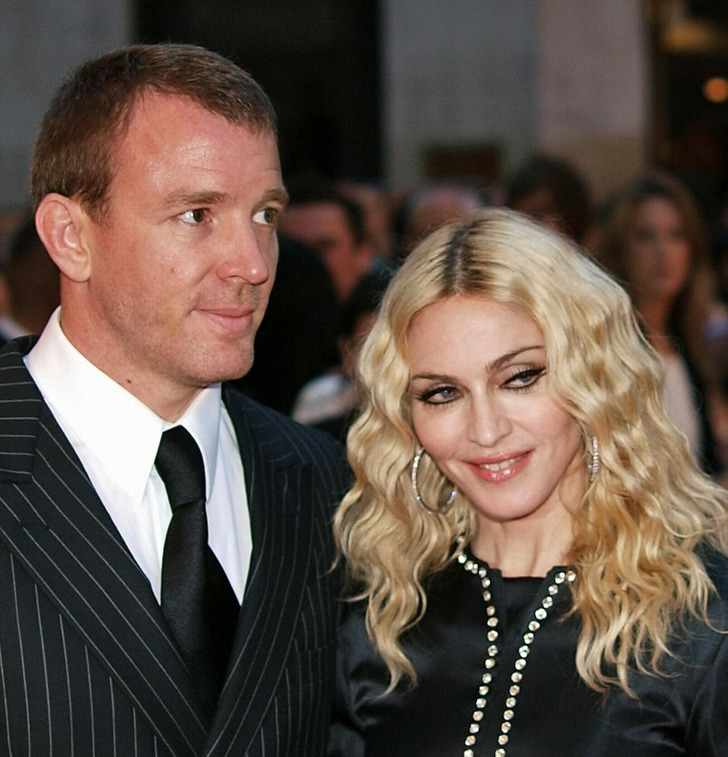 Madonna noted that while married, she sometimes felt like a prisoner. She couldn't just be herself, always having to put on a persona. Now the singer believes that no amount of love can save a relationship if the partners don't accept each other and are uncomfortable together. The only thing she has no regrets about is her children. She is truly proud of all six of her offspring and considers them the biggest achievement in her life.
And even though Madonna doesn't plan to ever get married again, she sometimes misses some of the aspects of family life. Married people don't have to make decisions alone and can always feel part of a small, closed circle of people.
She's not sure that a soul mate is the ideal partner for a relationship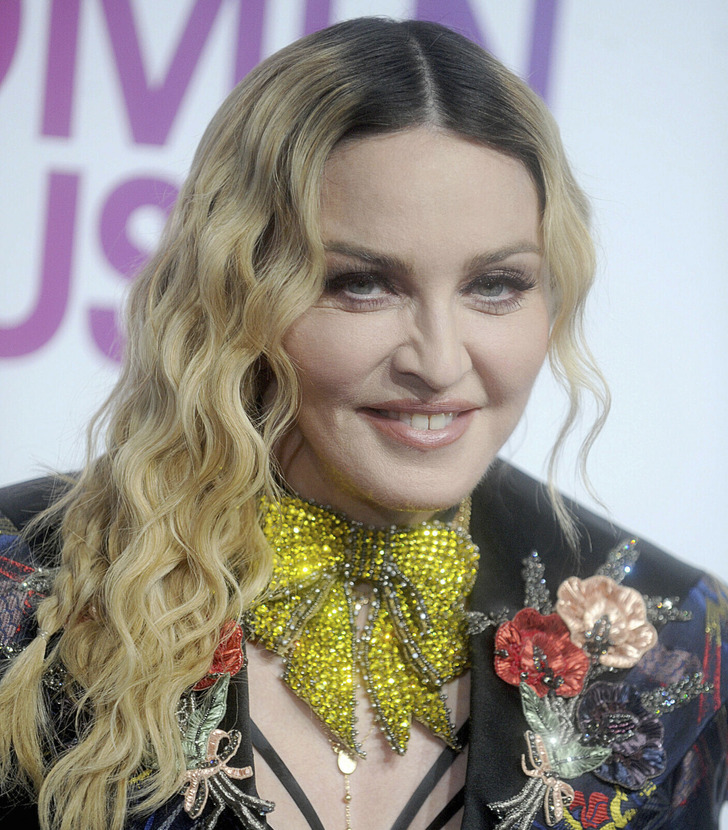 zz/Dennis Van Tine/STAR MAX/IPx/Associated Press/East News
Although Madonna considers love to be one of the most important things in her life, she doesn't believe in the existence of a perfect soulmate, because only someone you're truly close to can do lasting damage to you. They're the ones who know which buttons to push in order to get what they want and make their partner suffer.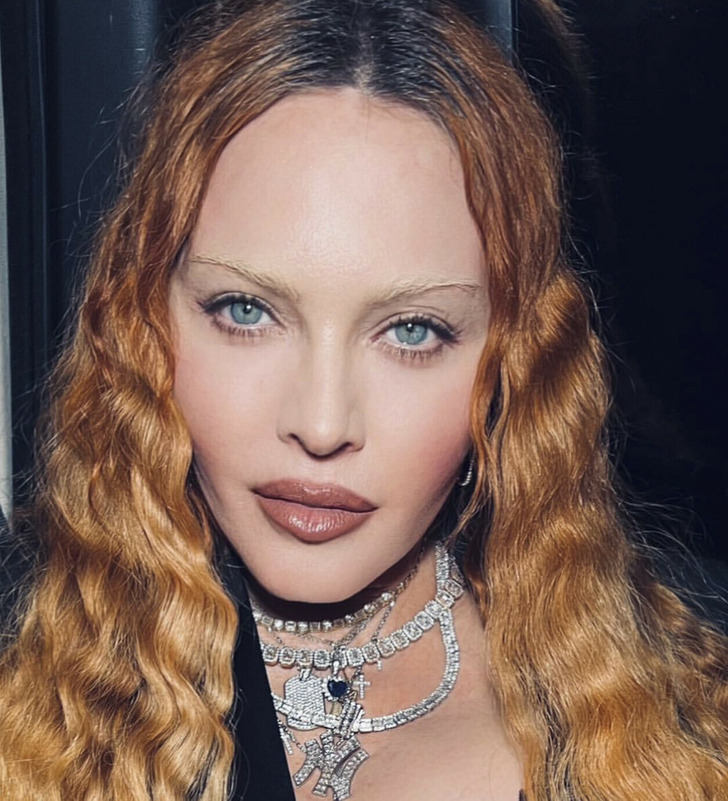 B4859 / Avalon/Photoshot/East News
After her marriage to Guy Ritchie, the singer questioned whether finding that one and only perfect love was even a possibility at all. She felt that at the very start of a relationship, everything seems great and the partners seem to be flawless creatures in each other's eyes. But after a while, faint cracks appear in this perfect picture. Family life strips away all romance, and soon you begin to wonder how much you're willing to sacrifice in order to keep the marriage going.
The singer never set out to choose partners younger than herself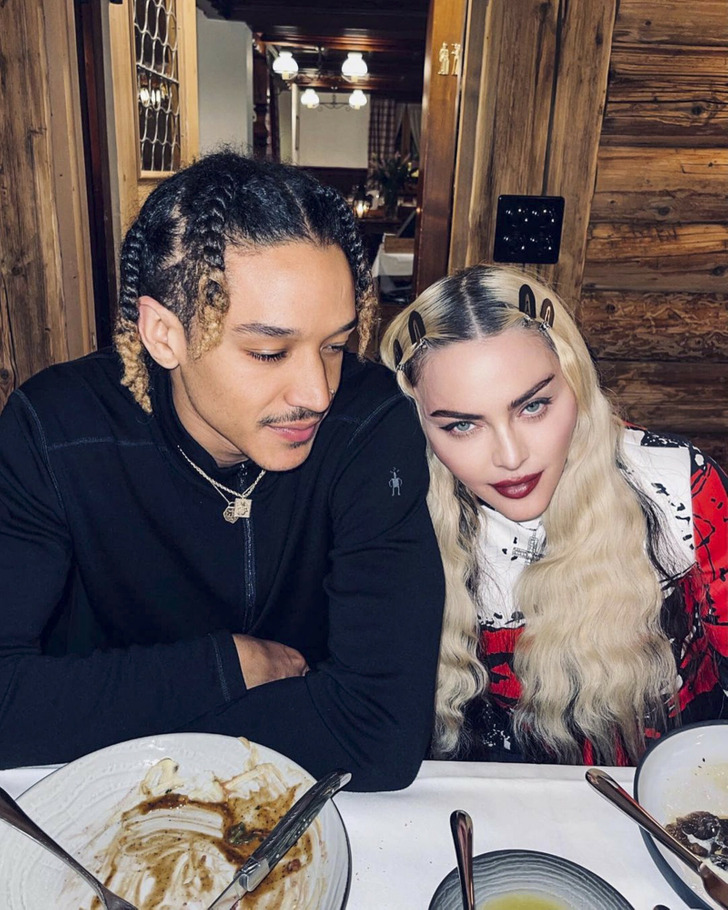 B4859 / Avalon/Photoshot/East News
Since her breakup with Guy Ritchie, Madonna has favored younger partners. From 2019 to 2022, she was in a relationship with professional dancer Ahlamalik Williams, who was 36 years younger than her. Their romance caused a lot of controversy, although Williams' father didn't understand why people were making such a fuss about his son's love life. After all, love has no age limits.
The singer herself jokingly notes that she has managed to build a very unusual family. "I have lovers who are three decades younger than me. This makes people very uncomfortable. I feel like everything I do makes people feel really uncomfortable," says Madonna.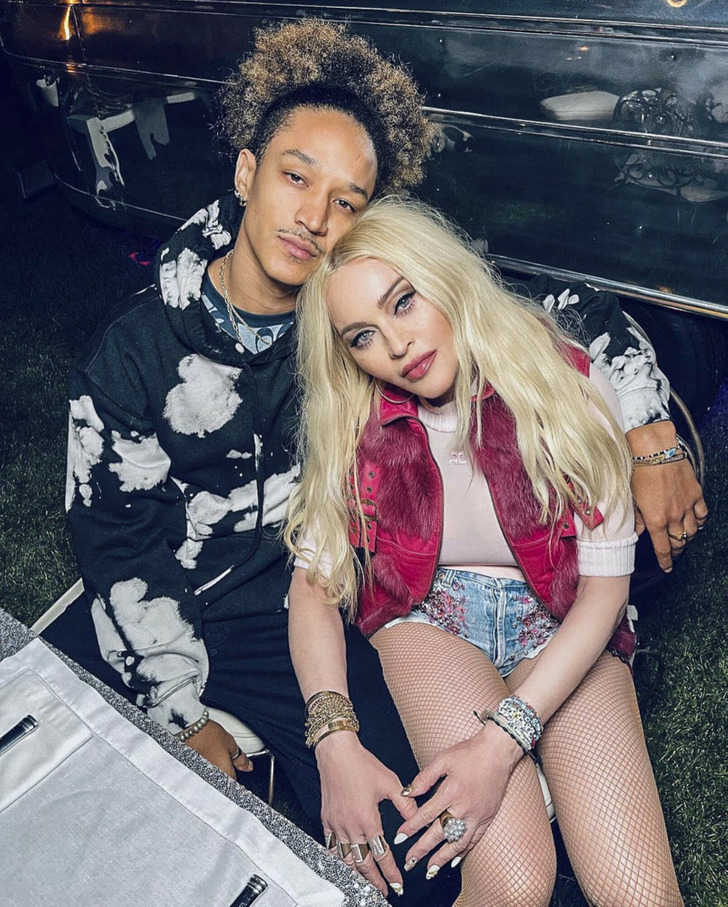 B4859 / Avalon/Photoshot/East News
Madonna admits that she never set out to choose her partners based on their age. "I didn't choose to, you know, I didn't, like, write down on a piece of paper — I'm now going to have a relationship with a younger man. That's just what happened. I just met someone that I cared for, and this happened to be his age," the singer said. One of the star's friends noted that Madonna feels young and full of energy, and therefore meets such partners. She just gets bored with people her own age.
Madonna believes that age shouldn't influence a woman's decisions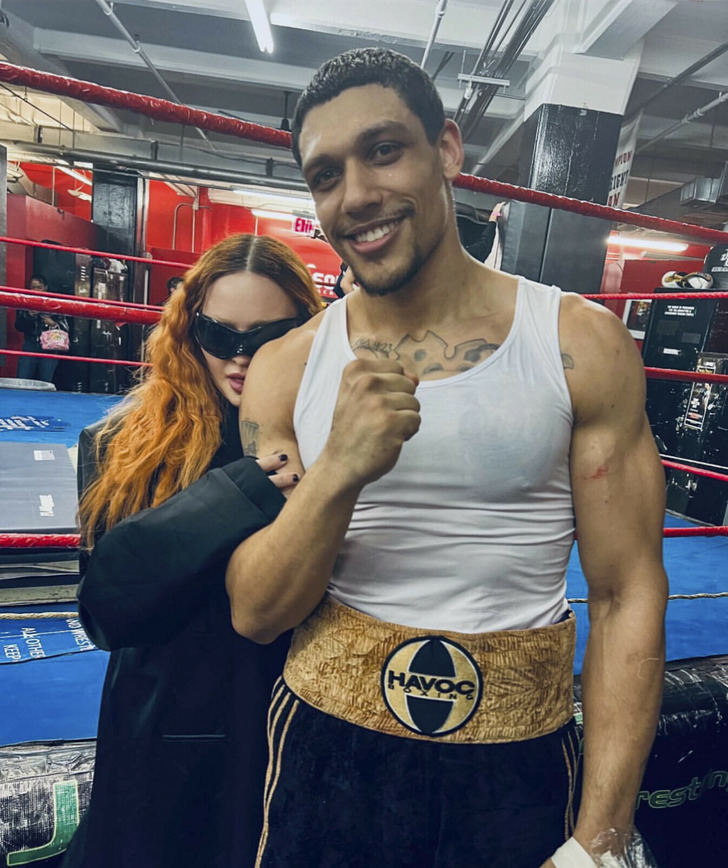 B4859 / Avalon/Photoshot/East News
Madonna has recently officially confirmed her relationship with 29-year-old boxer Josh Popper. The pair have posted photos of them together on social media and they appear to be having fun. The singer cares little about other people's opinions when it comes to her personal life. Madonna is not going to change anything and will continue to date the people she likes and not the men who are supposedly age-appropriate for her.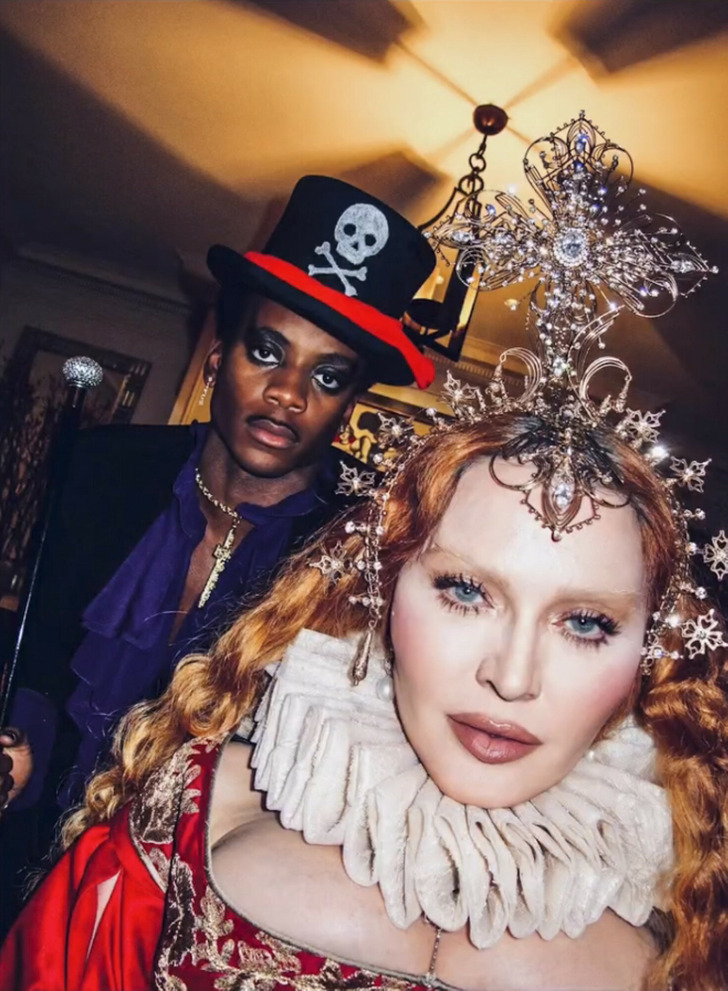 B4859 / Avalon/Photoshot/East News
"I don't believe there's a certain age where you can't say and feel and be who you want to be," says Madonna. She feels she has learned to express her thoughts and emotions better over the years. She has dealt with all the heartbreak and sorrows of her personal life through music. That's why the singer intends to work for as long as she can.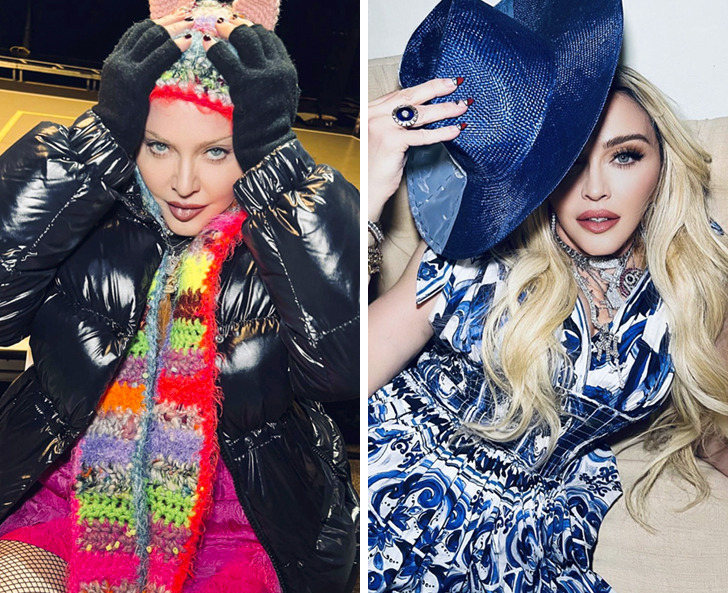 B4859 / Avalon/Photoshot/East News
,
B4859 / Avalon/Photoshot/East News
The singer has no plans to start conforming to society's ideas about how one should behave at a certain age. And her feelings are understandable. In previous centuries, the idea that it was fine for a man to date a woman much younger than him, but that ladies should choose partners at the very least their own age, was widely accepted. But nowadays, such notions are considered by many to be outdated prejudices. If both adults in the relationship are happy, the age difference is unlikely to ruin their union.
Preview photo credit AFP/EAST NEWS
,
B4859 / Avalon/Photoshot/East News