14 Iconic Roles That Were Meant for Completely Different Actors
Usually, when embarking on a new project, filmmakers will start off with an idea of which actors and actresses they would like to cast in their film. But sometimes plans abruptly change and performers give up their roles. Some do so with great reluctance, simply because they've been forced by other commitments. Others feel they won't do justice to the character. But sometimes a change in the cast ends up quite beneficial, and only embellishes the final work.
Here at CHEERY, we decided to find out what some famous characters might have looked like if the original actors had accepted the proposed role.
Doctor Strange from the Marvel Universe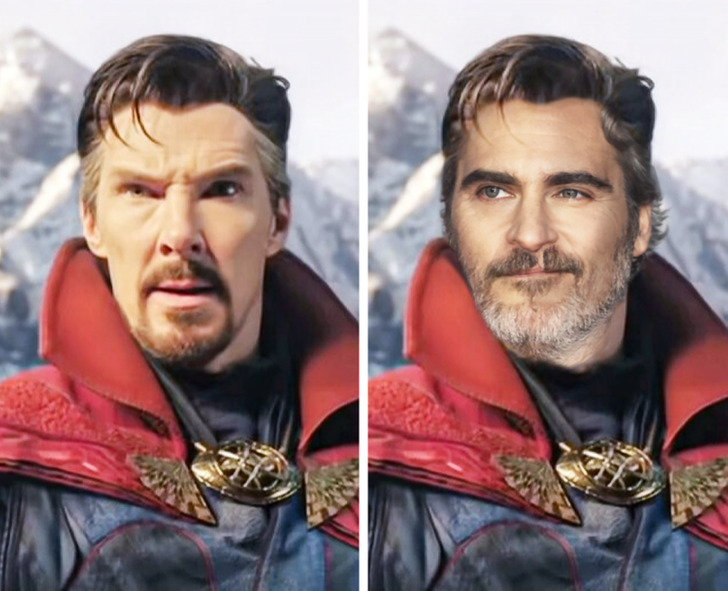 Walt Disney Co. / Courtesy Everett Collection / Everett Collection / East News
,
Invision / Invision / East News
Joaquin Phoenix prefers starring in independent films and avoids big projects. Nevertheless, Marvel tried to lure him in several times by offering him first the role of the Hulk, and then Doctor Strange.
The latter role actually interested Phoenix, and he spent some time wondering whether to take the job. But he decided to refuse because he was concerned by the idea of having to appear in countless sequels and crossovers. As a result, the role went to Benedict Cumberbatch.
Alice in Alice in Wonderland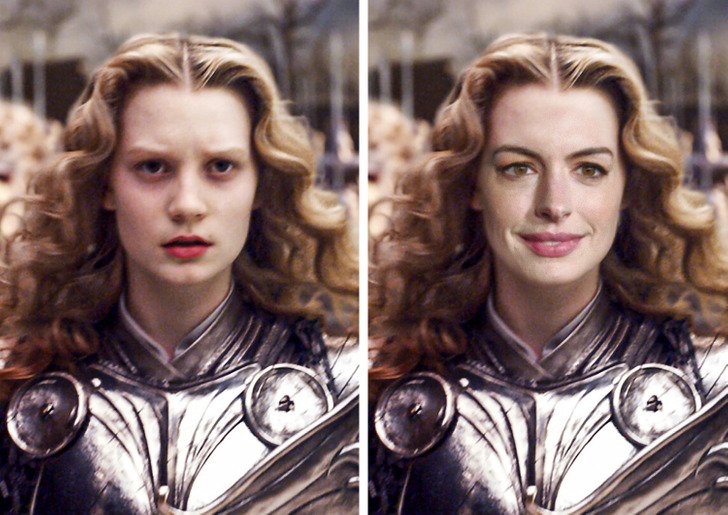 East News
,
Invision / Invision / East News
Anne Hathaway was originally offered the role of Alice, but she had become somewhat bored with the portrayal of "charming princesses in fancy dresses". She dreamed of playing the White Queen and therefore turned down the lead role.
Director Tim Burton, however, had his own plans and had already chosen the actress he wanted to cast as the White Queen. Fortunately for Anne, this actress dropped out of the project due to other commitments. The studio gave Hathaway the green light and after talking to Burton, she got the coveted role.
Steve Jobs in the self-titled film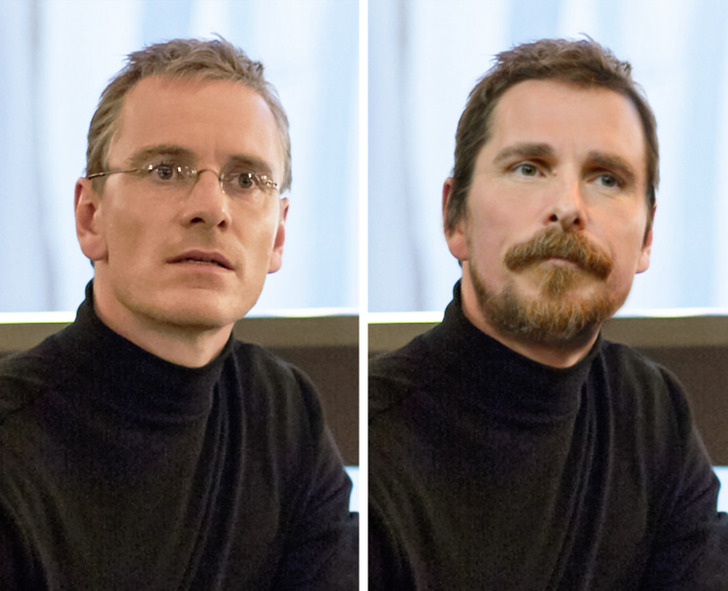 Universal / Courtesy Everett Collection / East News
,
Marechal Aurore / ABACA / Abaca / East News
Christian Bale did not only agree to play Steve Jobs in the autobiographical film of the same name but even started to prepare for filming. Then, unexpectedly, he withdrew from the project, giving up his spot to Michael Fassbender.
As it later turned out, Bale was acting on a request by Steve Jobs' widow, who was initially against the idea of this film. Despite production difficulties, Steve Jobs was released to critical acclaim, and Fassbender received an Oscar nomination for his role.
Freddie Mercury in Bohemian Rhapsody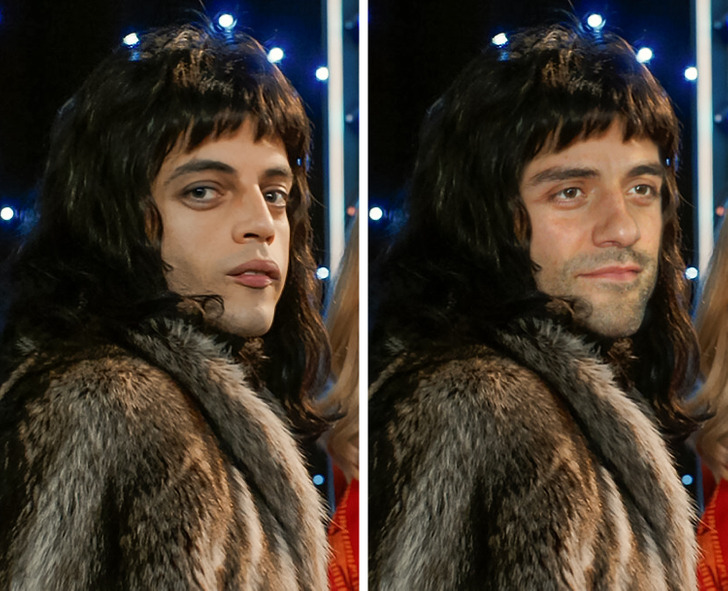 East News
,
Andy Kropa / Invision / AP / East News
It was Oscar Isaac who the makers of this biopic wanted to see as Freddie Mercury, but the actor didn't think it was such a good idea. "At the time I was like, I don't think anybody wants to see somebody pretend to be Freddie Mercury. You could just watch him on YouTube. Why would anybody want to watch somebody pretend to do him, you know?" reflects Oscar.
Isaac later admitted he was wrong, but he still thinks he wouldn't have been able to do what Rami Malek was able to do with the role. "I just think he was; obviously everyone thought so, he was great," the actor added.
Cinderella, in the 2015 film of the same name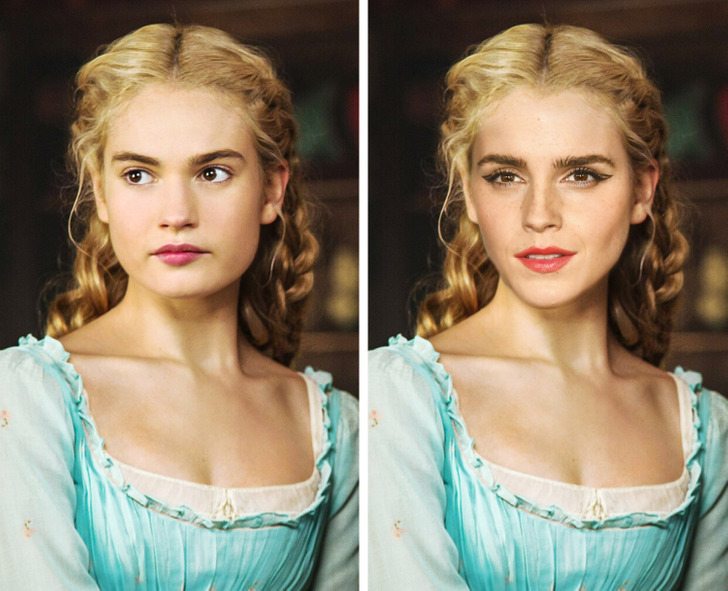 Walt Disney Co. / Courtesy Everett Collection / East News
,
Jordan Strauss / Invision / AP / East News
Emma Watson was the first one to be offered the role of Cinderella in Kenneth Branagh's adaptation. But she was after more inspirational roles than the famous orphan from the fairy tale. As a result, the film starred British actress Lily James. The film did very well at the box office and received heaps of positive reviews from critics. Meanwhile, Emma got to portray Belle in Beauty and the Beast, a character that's a much better reflection of her spirit.
Ally in A Star is Born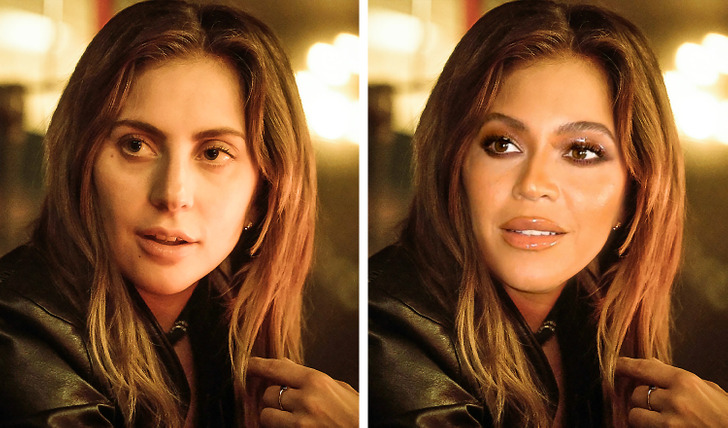 Clay Enos / Everett Collection / East News
,
ROBYN BECK / AFP / East News
Rumors that Beyoncé would play the up-and-coming singer Ally in the new film A Star Is Born circulated for several years. She was Clint Eastwood's choice when he took on the project. Beyoncé met with the famous director and he approved her after one single conversation. The singer was excited, she thought this role would be the biggest opportunity of her life.
However, Eastwood couldn't find an actor for the lead male role and after numerous delays, he decided to stop filming A Star Is Born. Then Beyoncé had to abandon the project as well, due to scheduling conflicts and other personal reasons. This resulted in a completely different film starring Bradley Cooper and Lady Gaga.
Imperator Furiosa in Mad Max: Fury Road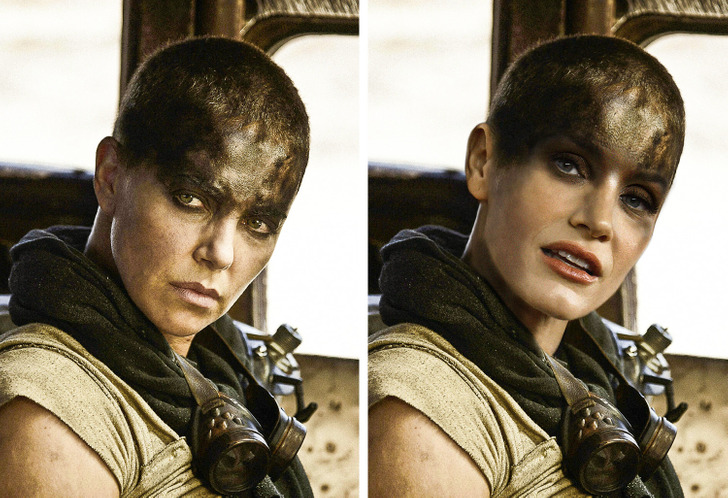 Warner Bros / Grosby Group / East News
,
ANGELA WEISS / AFP / East News
After Tom Hardy was confirmed for the role of Max Rockatansky, the filmmakers were considering bringing in Jessica Chastain, perhaps because the duo looked amazing in the 2012 film Lawless.
However, according to her fans, Jessica is too elegant, and it is unlikely she could believably portray a ruthless warlord like Furiosa. As a result, Jessica opted to star in Crimson Peak and Hardy's partner on set was Charlize Theron.
Selina in The Batman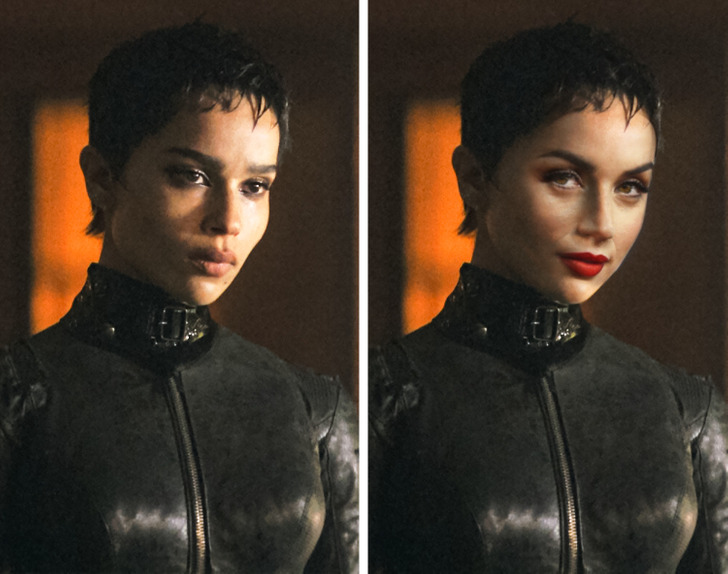 Warner Bros / Courtesy Everett Collection / Everett Collection / East News
,
Invision / Invision / East News
After the auditions, the makers of the latest The Batman film had their eyes set on four actresses who could take on the role of Selina Kyle, or Catwoman. One of their favorites was Ana de Armas, who rose to fame in the James Bond film No Time to Die. Ana even read her lines alongside Robert Pattinson. But in the end, the studio preferred to see Zoë Kravitz as the star.
Margaret and Walter Keane in Big Eyes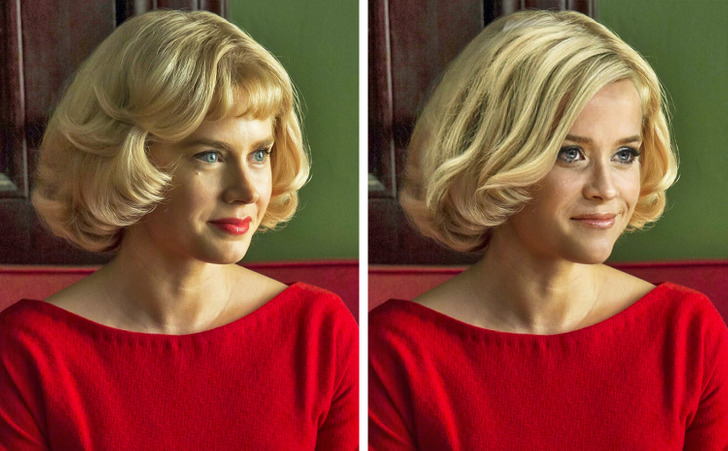 East News
,
Invision / Invision / East News
In 2012, shortly before the work on Margaret Keane's biographical film Big Eyes started, it was announced that Reese Witherspoon and Ryan Reynolds would be co-stars. At the time, it wasn't known who would be in the director's chair.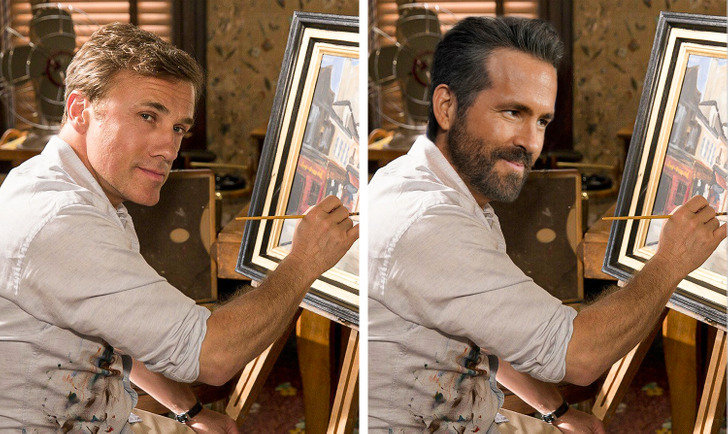 East News
,
Kristin Callahan / Everett Collection / East News
However, Tim Burton then decided that he would not only produce but direct the film as well. He chose to change the cast and called in Amy Adams and Christoph Waltz for his film.
Thomas Sharpe in Crimson Peak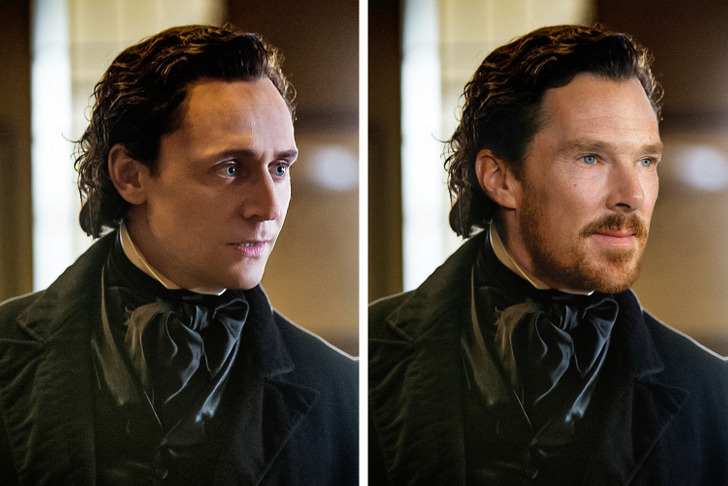 Kerry Hayes / Universal Pictures / Courtesy Everett Collection / East News
,
MICHAEL TRAN / AFP / East News
It was Benedict Cumberbatch who was supposed to play Thomas Sharpe in the horror film Crimson Peak. However, the actor, without any clear explanation, suddenly abandoned the project. For a long time, rumors were circulating that Cumberbatch had been forced to turn down the role for something more interesting.
But Benedict later admitted that creative differences between him and the director, Guillermo del Toro, had forced him to leave. Cumberbatch was replaced on set by Tom Hiddleston.
Meg March in Little Women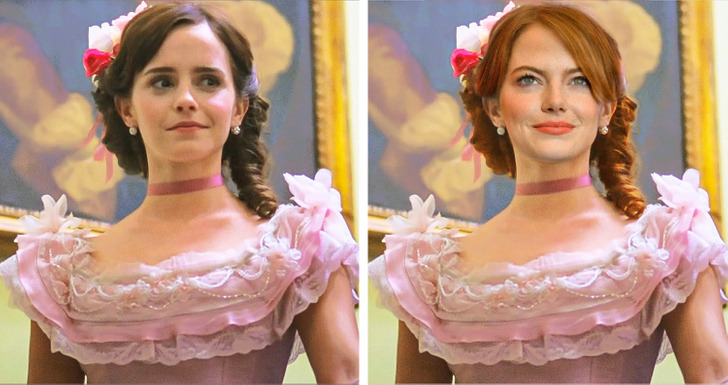 Everett Collection / East News
,
VINCENZO PINTO / AFP / East News
Greta Gerwig, the director of Little Women, had originally planned to give one of the lead roles to Emma Stone. The actress could have starred as Meg March, she even accepted the offer. But after a while, she had to drop out of the project due to having been contracted to participate in the promotional tour of the film The Favourite. The creators chose Emma Watson as a replacement, and so the star from Harry Potter once again shone on screen. This time as one of the March sisters.
Tiffany Maxwell in Silver Linings Playbook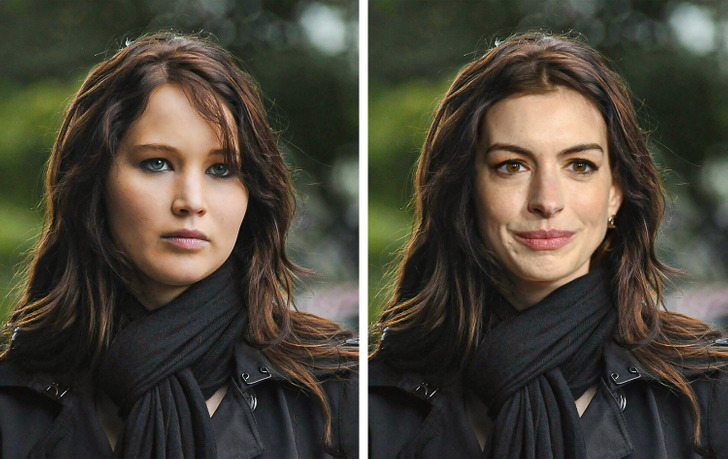 East News
,
Invision / Invision / East News
The lead roles of Silver Linings Playbook were to go to Anne Hathaway and Mark Wahlberg, but both actors left the project before filming even began. Hathaway attributed her departure to creative differences with the director, David O. Russell.

Her replacement would be none other than Jennifer Lawrence, who, as a result, won an Oscar for the role.
Christian Grey in Fifty Shades of Grey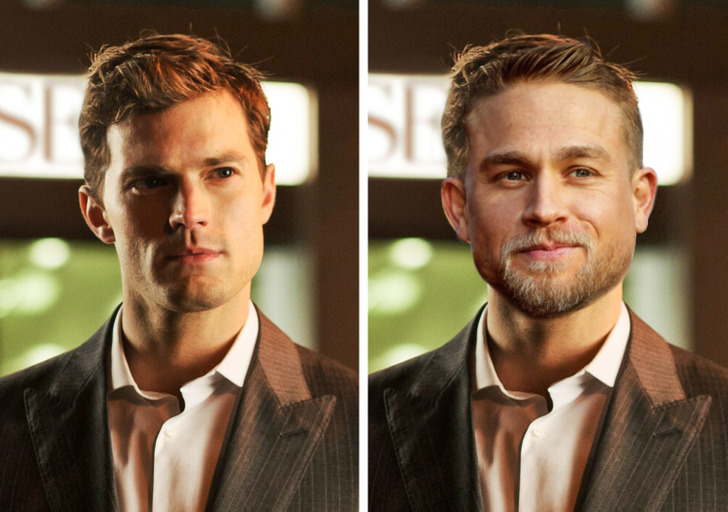 Focus Features / Courtesy Everett Collection / East News
,
Joel Ryan / Invision / AP / East News
Charlie Hunnam's real fame came from his starring role in the TV series Sons of Anarchy. A year before the end of this project, the actor signed a contract to participate in the long-awaited adaptation of Fifty Shades of Grey. However, a few months later, Hunnam announced that he refused to portray the eccentric millionaire Christian Grey.
As it turned out, Charlie felt intimidated taking part in such a large-scale production. He only had a couple of days to transform himself from a rugged biker into a completely different character. The schedule was so tight that Hunnam chose to break his contract and the role went to Jamie Dornan.
Which film do you think would have been more interesting with the original cast?
Preview photo credit Everett Collection / East News
,
VINCENZO PINTO / AFP / East News