How Zendaya Turned From a Cute Disney kid Into one of the Most Famous Actresses of our Time
Even if you've seen zero Euphoria episodes, don't like sci-fi, and you're definitely not a zoomer, you will still love this wonderful girl. The secret of her popularity is not only in her attractiveness, sense of style, and undoubted acting talent.
We at CHEERY tried to understand how Zendaya became an idol for teenage girls and one of the most influential people of 2022.
Her talent was recognized back when she was still a child
The actress showed her love for creativity when she was a child, and in 3rd grade, she started attending a theater group. The girl was a very quiet and shy child. Her mother says that the theater helped toget the girl out of her shell.
Producers and directors of the theaters where the young actress acted in remember her talent and say it was evident at first sight. She was an amazing combination of the young energy and the "old soul." Even her mother said that relatives called Zendaya "Grandma."
It's interesting that Denis Villeneuve, the director of Dune, also talked about this trait of hers, "To me, Zendaya is a thousand years old. She has already lived many lives before this one. And yet, she is as young as springtime. By some inextricable paradox, she also gives the impression of having been born sometime far into the future. She is timeless, and she can do it all".
She gracefully transitioned from being a Disney child star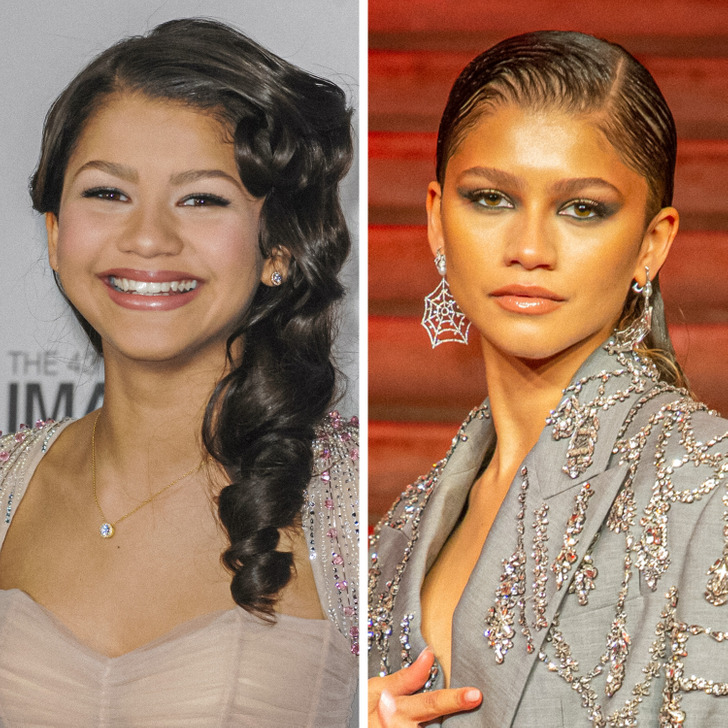 Elizabeth Goodenough / Everett Collection / East News
,
Invision / Invision / East News
Fame and popularity can be tough to handle even for adults, let along children. At the age of 13, Zendaya appeared in a Disney sitcom Shake It Up, and was excellent, so the series had 3 seasons.

At the same time, she recorded songs, released singles, and danced. When she was 16, she even took part in Dancing with the Stars and was a backup dancer for Selena Gomez.
When she was asked how she gracefully transitioned from a child actor, she said, "I think, for myself, I had a very clear vision of what I wanted to do. I had a very good sense of self and I think I also took a lot of lessons just from being in the industry for so long."
At the same time, Zendaya is against judging other young actors and actresses because growing up in front of the entire world is not an easy thing. She says that everyone has their own path. It's a very wise thing to say for such a young girl.
She challenges herself, and she's not afraid of difficult roles
Zendaya bravely agreed to appear in Euphoria, even though it was a risky decision. The show is about serious social issues, nothing like the world of Disney sitcoms. The actress shared, "My whole everything was like: 'I have to do this.' I couldn't explain it. I had no fear: it felt right. When it clicks and when it feels right, it's right. [It's about] trusting those instincts."
And it was the right call — Zendaya became the youngest actress in history to win an Emmy Award.
Zendaya showed that she's not afraid of appearing in movies with difficult stunts. She did most of the stunts in The Greatest Showman herself.
She doesn't reveal too much about her personal life
Despite her growing popularity, the actress stays true to herself, and she doesn't like telling much about her personal life. A "crazy night" for her is watching Netflix non-stop. She's shy and she likes being alone. She enjoys staying home alone and watching Harry Potter. To relax after her difficult work in Euphoria, she stays up all night watching crime documentaries.
In her account, you will see only a few photos with her boyfriend, Tom Holland. She touchingly explained that when you truly love someone and care about them, you want some moments to be just yours. She says that love is a sacred and special thing.
She's not afraid of fashion experiments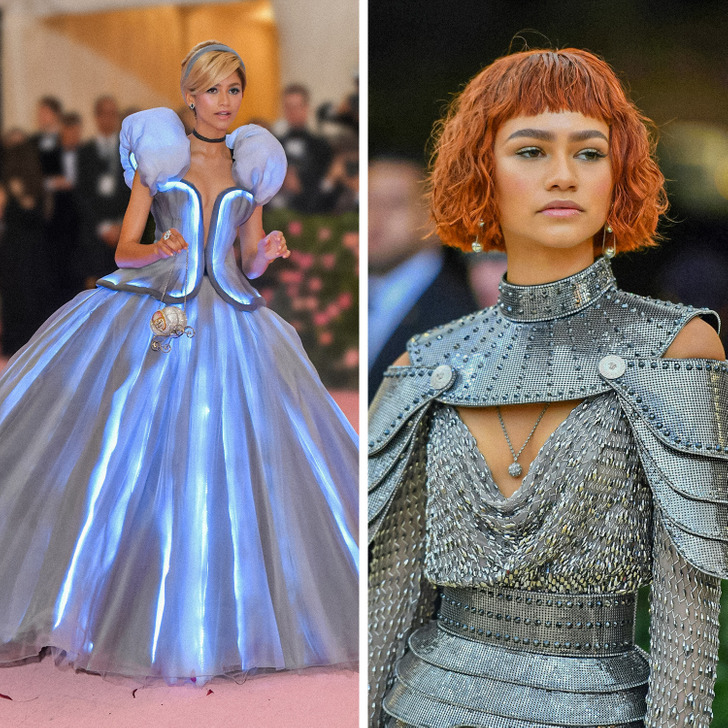 ANGELA WEISS / AFP / East News
,
AFP / East News
Every time Zendaya appears in public, she makes a splash. She look great both as Cinderella in a ball or as Jeanne d'Arc in armor. In 2016, she founded her own clothing brand, she works with Valentino, and the media has counted 32 of her hairstyles that have become iconic.
In 2019, Zendaya and Tommy Hilfiger collaborated to turn a fashion show in a disco night where famous Black models aged between 18 and 70 were on the runway. There were such legends as Pat Cleveland, Beverly Johnson, Veronica Webb, and Grace Jones. This even was supposed to inspire young girls and give them confidence.
When Zendaya was asked which one of her many outfits over the course of her career, she wished she had skipped, she said, "None of them, actually! Because I think they all have equally helped me find my confidence and figure out what I like. So, I wouldn't take it back." Wear what you want and wear it proudly.
She defends her position and motivates her fans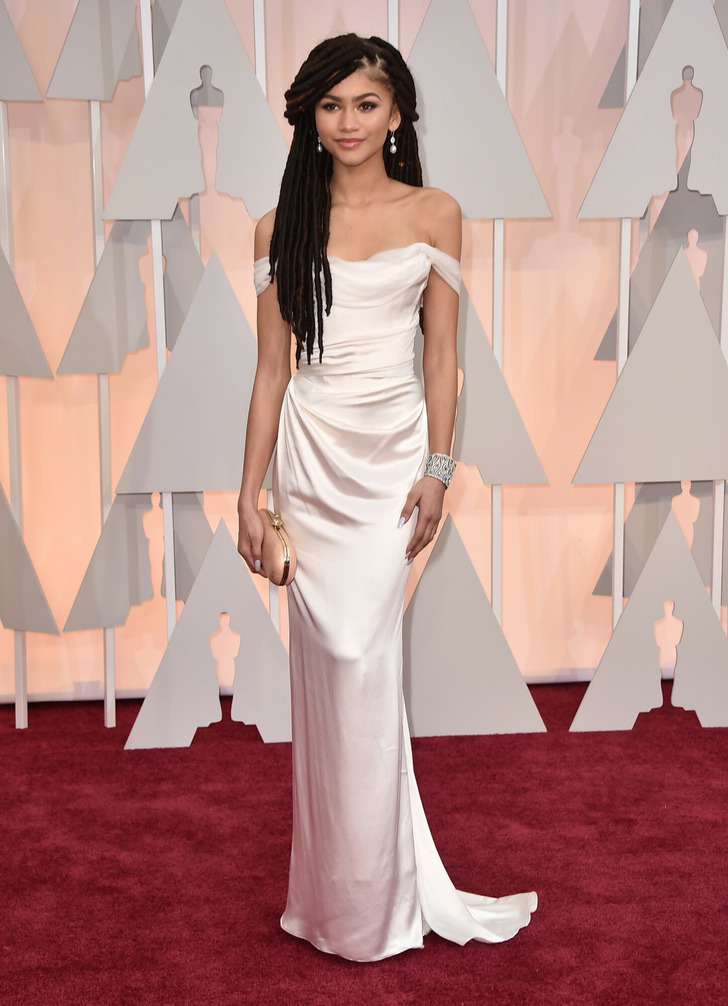 Jordan Strauss / Invision / AP / East News
Zendaya's active role was first noticed in 2013, when she published an advice book for tween girls. She said that the idea of the book was to be a guide for girls regarding the relationship of a growing child with other people. "I hope this book will help girls through the tougher parts of the tween years and help them appreciate the fun parts."
But Zendaya became a role model for young people not only thanks to her book. She supports the ideas of representation and inclusivity in popular culture.
Back in 2015, Zendaya gave a thoughtful response to a bad comment about her stunning look at the Oscars. Zendaya called the Fashion Police's comment on her bad hair offensive and incorrect. The actress, who was just 19 years old, didn't give in to her emotions, but set an example of how to discuss things in public and not give anyone a chance to show intolerance.
Zendaya often talks about the problem of inequality in Hollywood and carries a heavy responsibility of a young black actress. In an interview, the actress says she doesn't limit herself into playing only characters written for a certain race. Despite being politically active, she doesn't call herself an activist, but "just a person who has a heart and wants to do the right thing."
Why do you think, Zendaya is an idol for millions of people?
Preview photo credit AFP / East News
Cheery
/
Films
/
How Zendaya Turned From a Cute Disney kid Into one of the Most Famous Actresses of our Time