"I Don't Want Little Girls to Skip Dinner." Jennifer Lawrence Refused to Lose Weight for "The Hunger Games" Because of Her Fans
Actors' figures have long been the subject of public discussion and judgment. And even America's favorite, Jennifer Lawrence, hasn't escaped this sad fate. In a recent interview, the star revealed how The Hunger Games producers suggested that she lose weight for the role, but Jennifer rejected the idea. We reveal why the Oscar winner decided not to lose weight and recall how Lawrence made the world a kinder and better place with her body-positive ideas.
She portrayed Katniss as strong and athletic, not thin and hungry.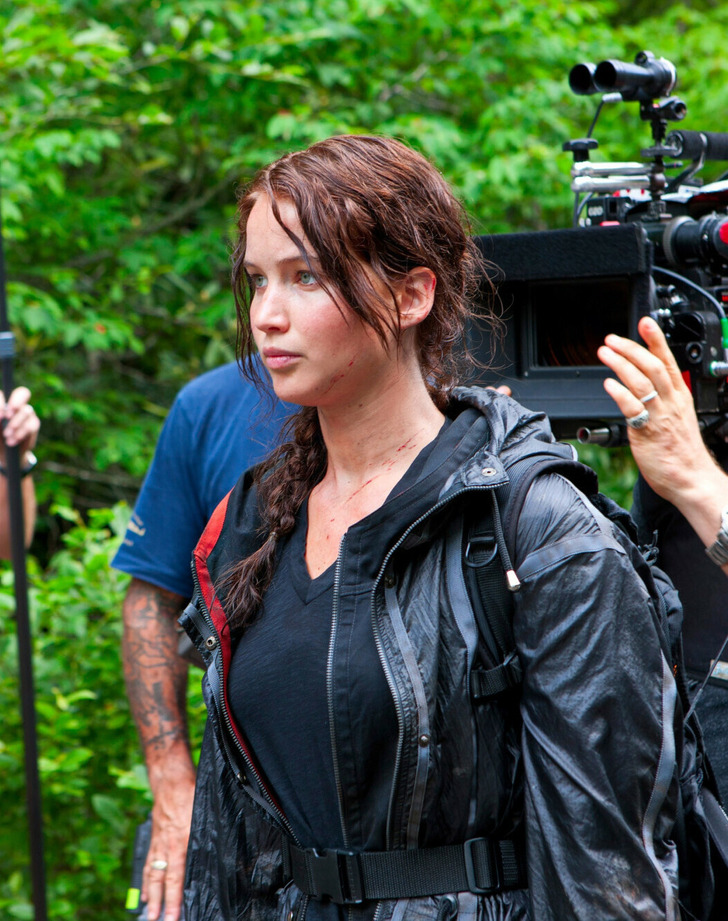 Murray Close, Lions Gate / Courtesy Everett Collection / East News
Jennifer Lawrence became known to the world for her role as Katniss Everdeen in the four films of The Hunger Games saga. According to the book, Katniss is 16 years old, has gray eyes, olive skin, and a skinny figure. Producers approached the then-20-year-old Lawrence about her plans to lose weight. The actress, who already had experience in the film industry at the time, refused to lose weight for the role.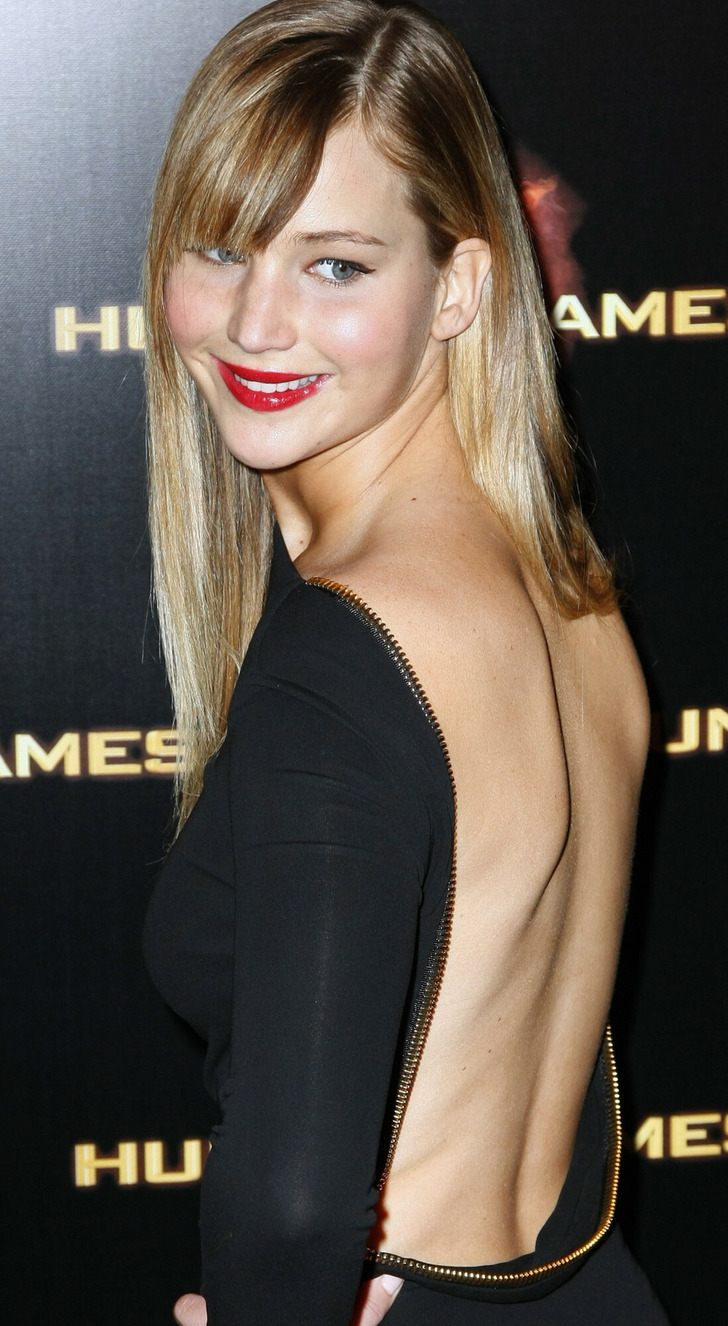 AP Photo / Thomas Padilla / East News
Twelve years later, Jennifer revealed what motivated her decision not to lose weight for the role of Katniss. Lawrence acknowledged that the audience of The Hunger Games was mainly children and teenagers. This fact raised the sense of responsibility to a very high level: "I don't want little girls to be like, 'Oh, I want to look like Katniss, so I'm going to skip dinner.'"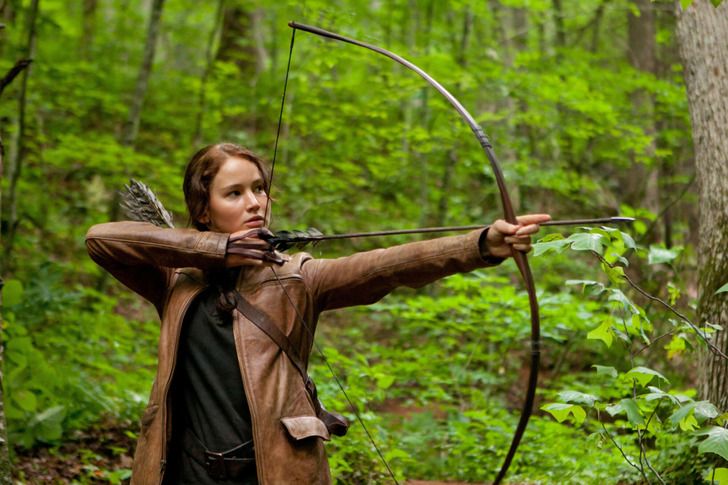 While preparing for the role, Jennifer trained hard to become stronger and more agile. And the training paid off. Katniss, played by Lawrence, is adept at using a bow and is a fast runner. That's exactly what the actress was aiming for. As a result, her character looks athletic and strong, not thin and underfed.
She experienced fat shaming first-hand.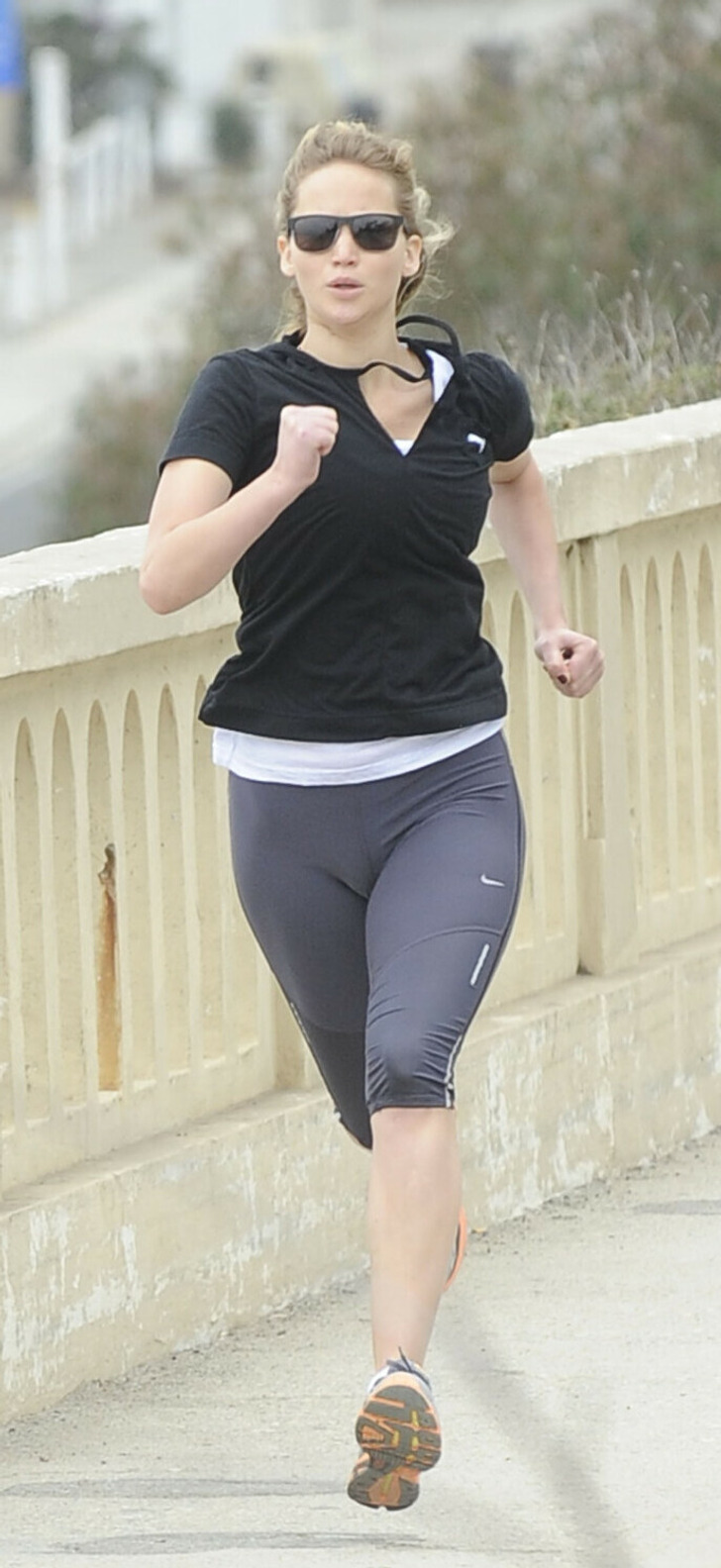 GONZALO/bauergriffinonline.com/East News
The wisdom with which Jennifer approached the role was earned from her own experience. When the actress first started working in the industry and was going to auditions, showbiz didn't welcome her with open arms: "I was young. Somebody told me I was fat, that I was going to get fired if I didn't lose a certain amount of weight. They brought in pictures of me where I was basically naked and told me to use them as motivation for my diet."
She lost weight for only one single role.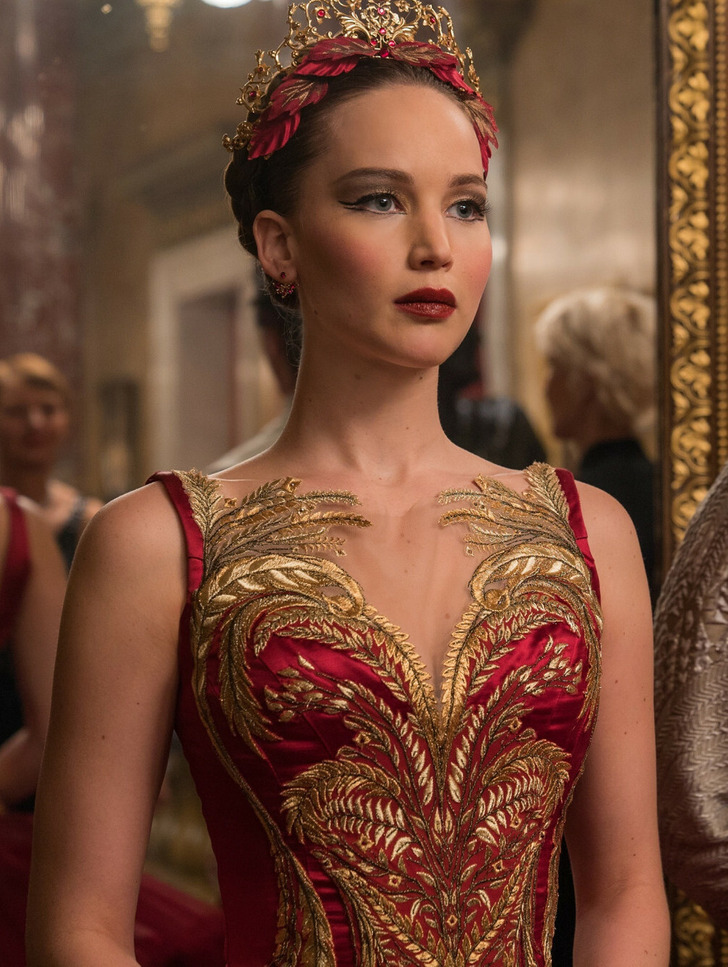 Image supplied by Capital Pictures / East News
The only movie for the role in which Jennifer decided to go on a strict diet, was Red Sparrow. In it, Lawrence played a former ballerina. According to the actress, that was the first time she felt hunger due to preparation for filming and was very disciplined. Jennifer wanted to embody the role. And to feel like a former ballerina, she had to lead that lifestyle.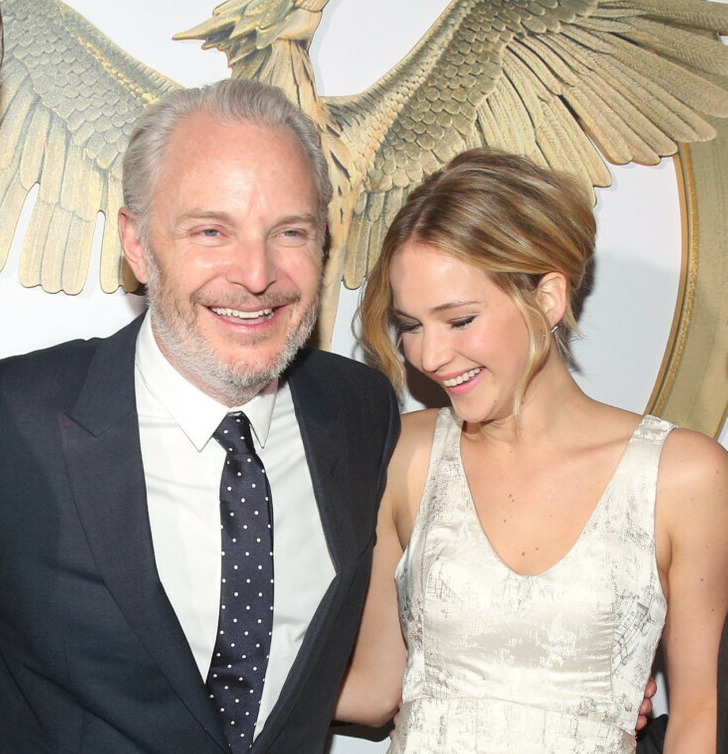 Matt Sayles/Invision/AP/East News
The film's director, Francis Lawrence, deliberately filmed the ballet scenes first so that Jennifer could return to her normal eating habits: "I discovered this Viennese kielbasa sausage in a French-bread roll, with pickle relish. I had that almost every day in Budapest — which you can see because I continue to grow in the movie. Dieting is just not in the cards for me."
She brought attention to the problem of unrealistic expectations.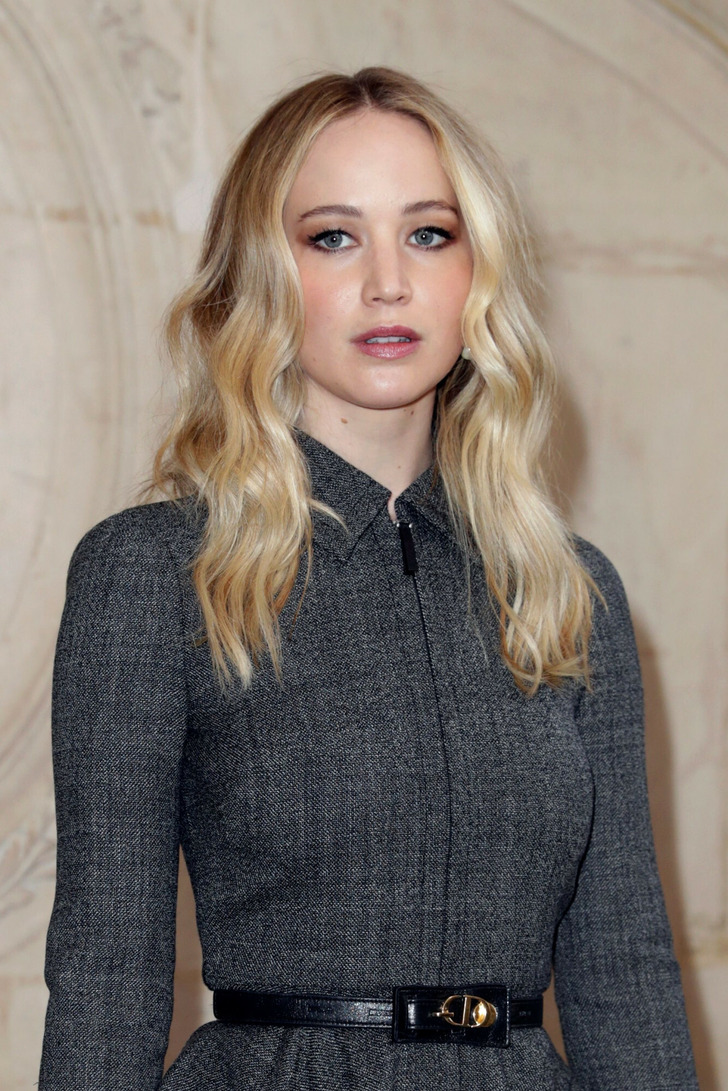 THOMAS SAMSON/AFP/East News
Jennifer has repeatedly said that being a woman in showbiz is far from easy. Hollywood is changing, but unhealthy beauty standards still exist. Lawrence believes the issue would go away if we stopped calling each other fat and sees the problem in the media, which adds fuel to the fire by broadcasting the view that women should look a certain way.
The actress has felt the pressure first-hand. There have been countless discussions about her body. Lawrence says it hurts her, only she transforms this pain, with humor, into something insignificant: "I eat like a caveman. I'll be the only actress who doesn't have anorexia rumors. In Hollywood, I'm obese. I'm considered a fat actress. I'm Val Kilmer in that one picture on the beach."
She doesn't agree that her body type is "normal."
The Oscar-winning actress urges everyone to be realistic. And when someone tells her that on-screen she represents women with regular, normal bodies, Jennifer disagrees. She does Pilates every day and generally works out much more than the average person. According to the star, the problem is that we've gotten used to the image of an underweight person. Because of this, society sees people who have a healthy weight as overweight.
She blames the media for false values.
Lawrence openly states that the media refuses to take responsibility for the effect it has on society and the younger generation in particular. The actress concludes that we all need to change our mindsets to make the world a better place: "It seems that all of the values are in all of the wrong things. We have to think about the way that we talk about each other. We need to change the way that we see beauty."
Have you ever felt pressure from society about your appearance?
Cheery
/
Films
/
"I Don't Want Little Girls to Skip Dinner." Jennifer Lawrence Refused to Lose Weight for "The Hunger Games" Because of Her Fans