"I'm Younger Now Than I Was When I Was 20." Jane Fonda Is 85 and Celebrating Her 3rd Victory Over Cancer
The year 2022 was not an easy one for Jane Fonda. The two-time Oscar winner was diagnosed with cancer, but the actress wasn't discouraged and passed the challenge with flying colors. Thankfully, the disease soon went into remission and Jane went on to live her life with even more energy and gratitude to fate. We take a look back at how the events unfolded and reveal what motivates the eco-activist and star of Grace and Frankie to take care of herself.
She talked about the diagnosis on Instagram
Jane Fonda is a renaissance woman. The actress, public figure, and fitness guru, now in her eighties, continues to star in films and get involved in activism. This past autumn, the star was forced to start paying more attention to her health. On the 2nd of September, Fonda told fans on Instagram that she had been diagnosed with cancer.
Called herself lucky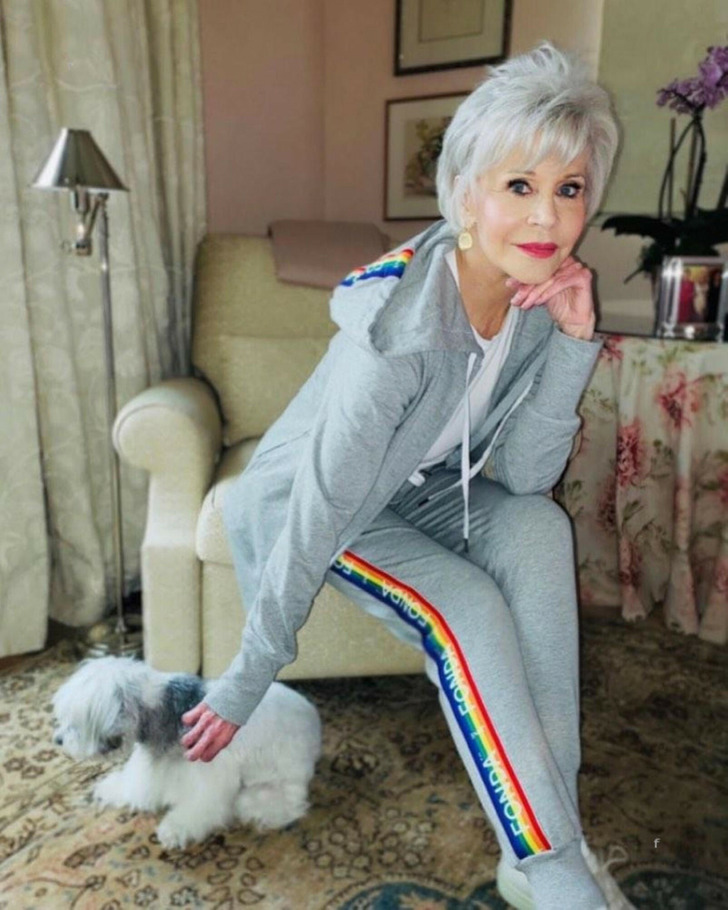 face to face / FaceToFace / REPORTER / East News
The actress was diagnosed with non-Hodgkin's lymphoma. This type of blood cancer occurs in the lymphatic system and is very susceptible to treatment: "This is a very treatable cancer. 80% of people survive, so I feel very lucky." The star stressed that she is very lucky to have insurance and access to the best doctors and modern medicines. Fonda understands that she is privileged, and it pains her to admit that not everyone has access to these benefits.
She continued to work during treatment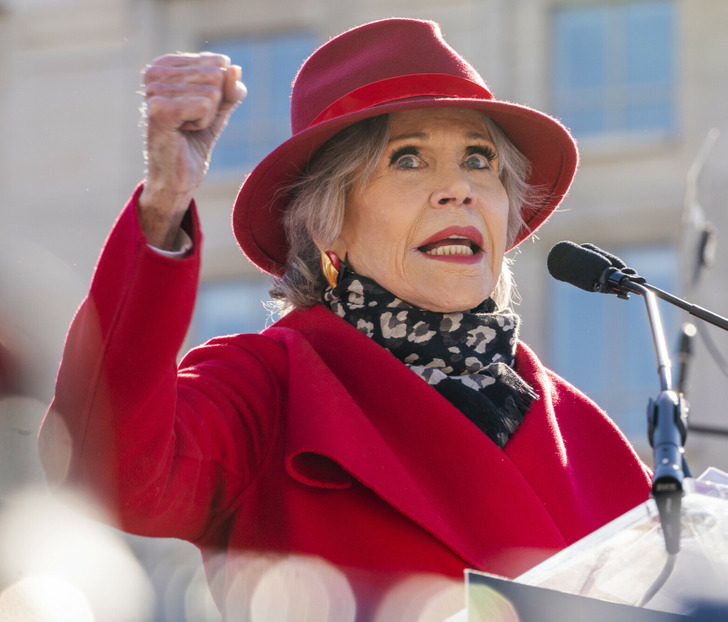 Jacquelyn Martin/Associated Press/East News
According to the actress, cancer became a teacher for her. One of the lessons the actress learned from it is the importance of community. Fonda immediately started her treatment, and while she was undergoing chemotherapy, she even managed to get involved in eco-activism: "The last chemo session was rough and lasted 2 weeks, making it hard to accomplish much of anything. The effects wore off just as I went to D.C. for the first live, in-person rally."
She beat cancer three times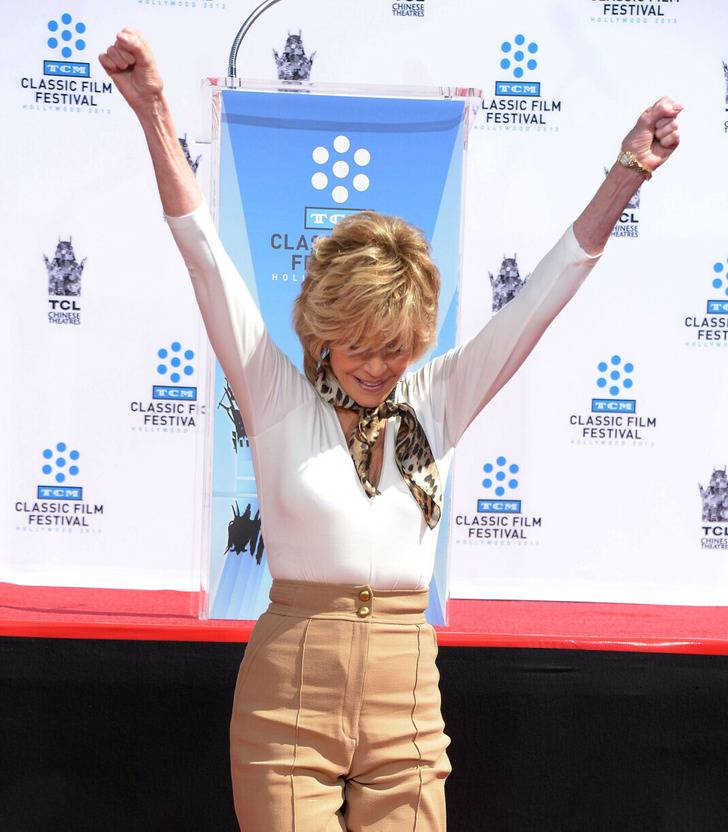 Perhaps another reason that Jane Fonda is not discouraged by the disease is that she already has experience in the fight against cancer. The actress was diagnosed with breast cancer in 2010, but had a successful lumpectomy, removing the tumor. And in January 2018, the celebrity underwent surgery for a cancerous tumor on her lower lip, at the same time removing pre-melanoma skin growths.
She got the good news just before her birthday
On the 21st of December, the star turned 85. A few days before her birthday, Fonda received the best gift imaginable — her oncologist told her that the treatment had been successful. A course of chemotherapy helped her achieve the coveted remission. Jane immediately shared the good news and heartfelt thanks with her social media followers.
She dreams of seeing her grandchildren's future
The actress admits that she's not afraid of death, but is in no hurry to leave for the other side. Fonda believes the most important role in her life is that of a mother and grandmother. Jane adores her grandchildren. Today, Malcolm Vadim is 23 and Viva Vadim is 20. And they are the ones who give her the strength and motivation to go on living: "I want to see my grandkids get old enough so that I go out knowing that they're going to be OK."
Feels younger than she did at 20
Jane Fonda continues to lead an active lifestyle. Even during chemotherapy, the actress and aerobics pioneer worked out and did a lot of walking. The star also sleeps 8-9 hours a night and remains inquisitive about life, asking people questions and reading many books. This year she became the face of H&M's new sportswear line. Fonda looks and feels young and fresh: "I'm younger now than I was when I was 20."
Which film introduced you to Jane Fonda's work?
Cheery
/
Films
/
"I'm Younger Now Than I Was When I Was 20." Jane Fonda Is 85 and Celebrating Her 3rd Victory Over Cancer